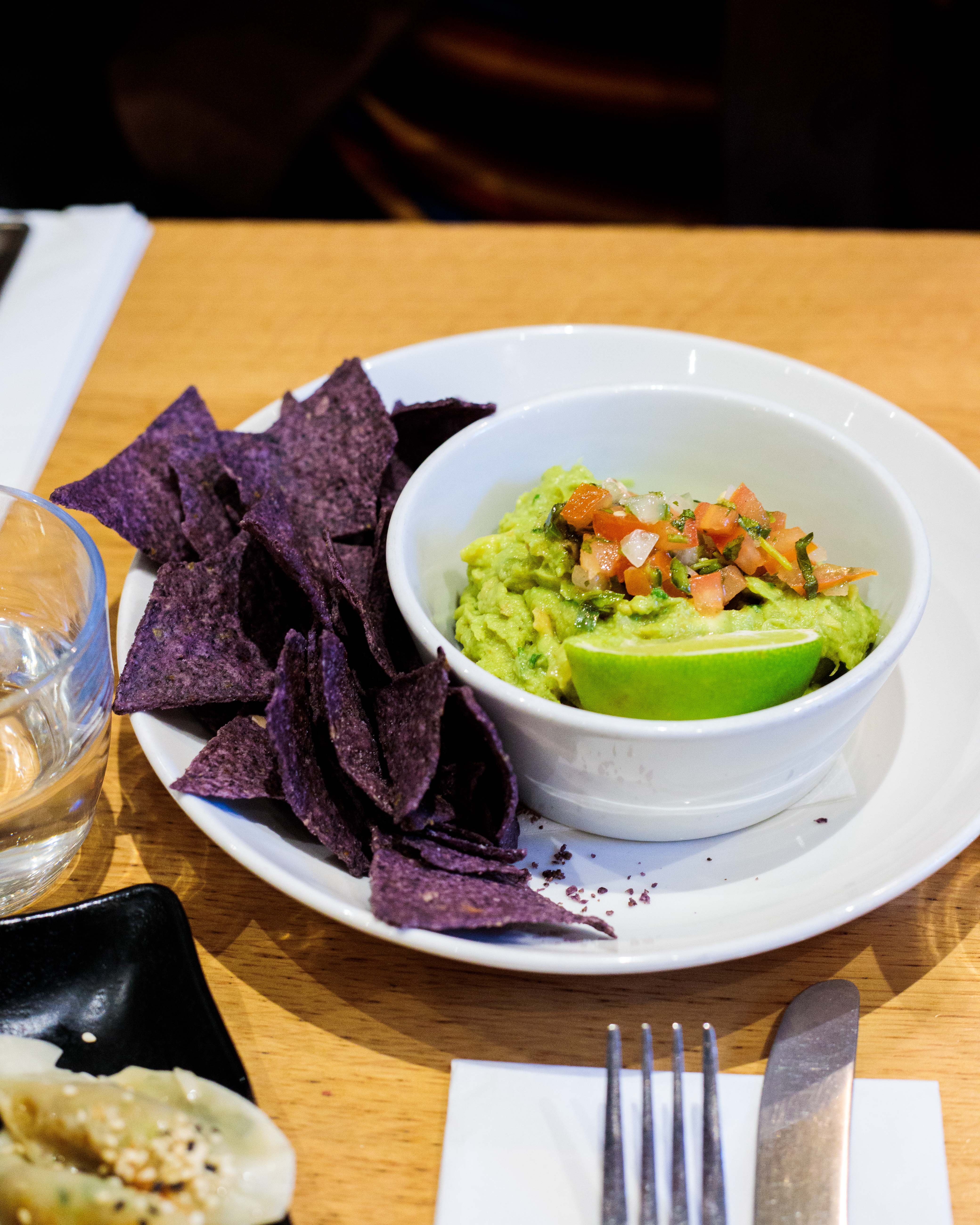 With four locations in London Mildred's is a populair chain of restaurants with many delicious vegan options. They also serve some vegetarian meals, but most of their dishes are vegan or with a vegan option available.
We went for a late breakfast and arrived around 11:40, before being told they were still closed until 12:00. After walking for almost an hour to eat at their place we patiently waited at a nearby espresso bar until the restaurant would open it's doors. Being the fashionably late kids we are we arrived around 12:15 and let me tell you that we were just on time, because the moment we we're assigned a table a que started to form in front of our eyes.
This place (we went to the soho location) is so popular that people were literally waiting outside in the cold, hoping to get their fix.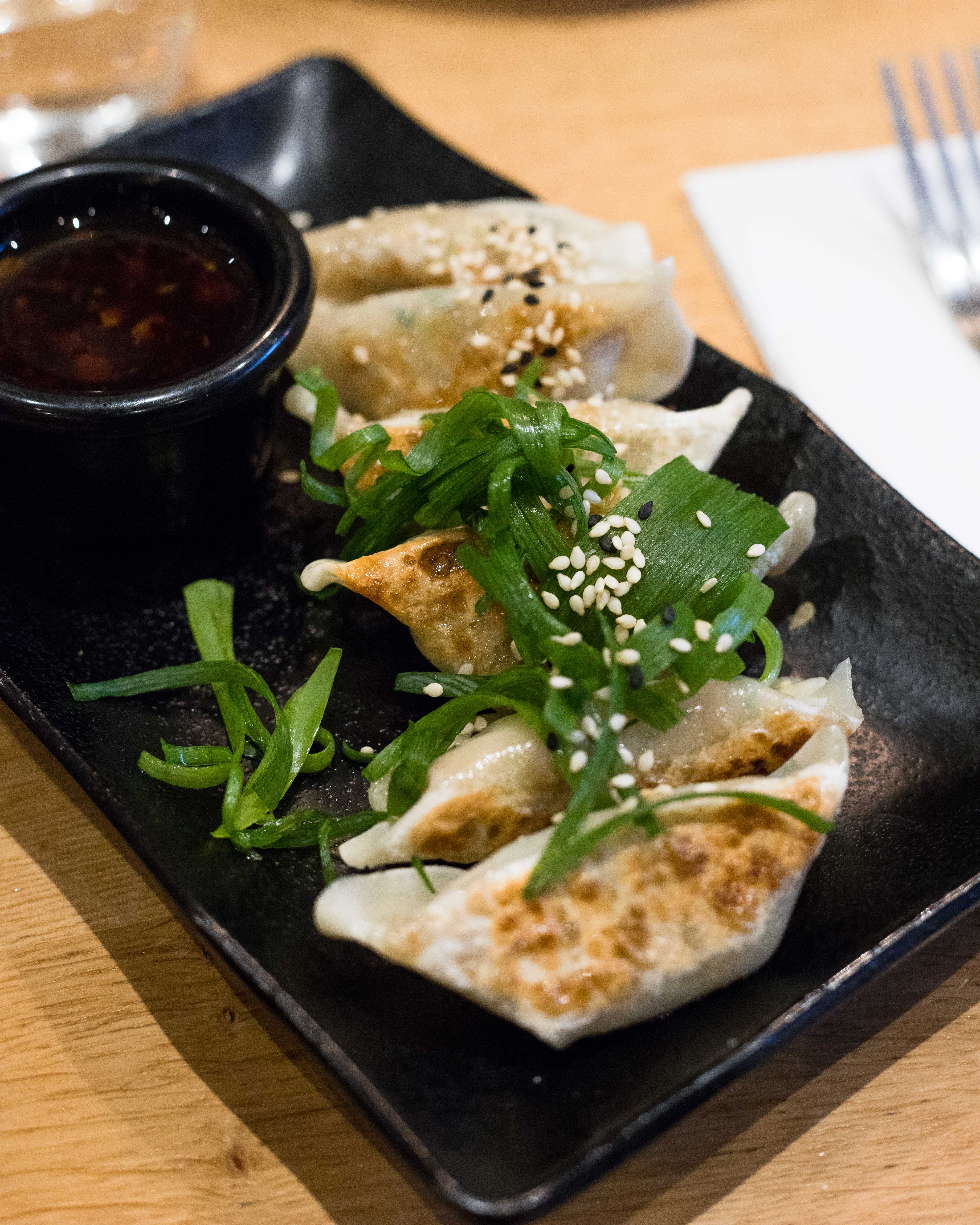 By this time breakfast had turned into brunch so for starters we had blue corn chips with guacamole w/ a side of gyoza. The guac was your regular staple, but that gyoza, woah! I would definitely go back for more of those, especially with that dipping sauce.
As mains I had a burger with fries (didn't you know you could have burgers for breakfast?) and Samantha had the sausage with mashed potatoes. I am so happy with my choice because the fries with basil mayo were top notch and the burger was decent, not mad at it at all. After taking a bite from Samantha's "breakfast" I knew I'd made the right decision. The sausage and potato mash weren't bad, but they were my least favorite of the bunch.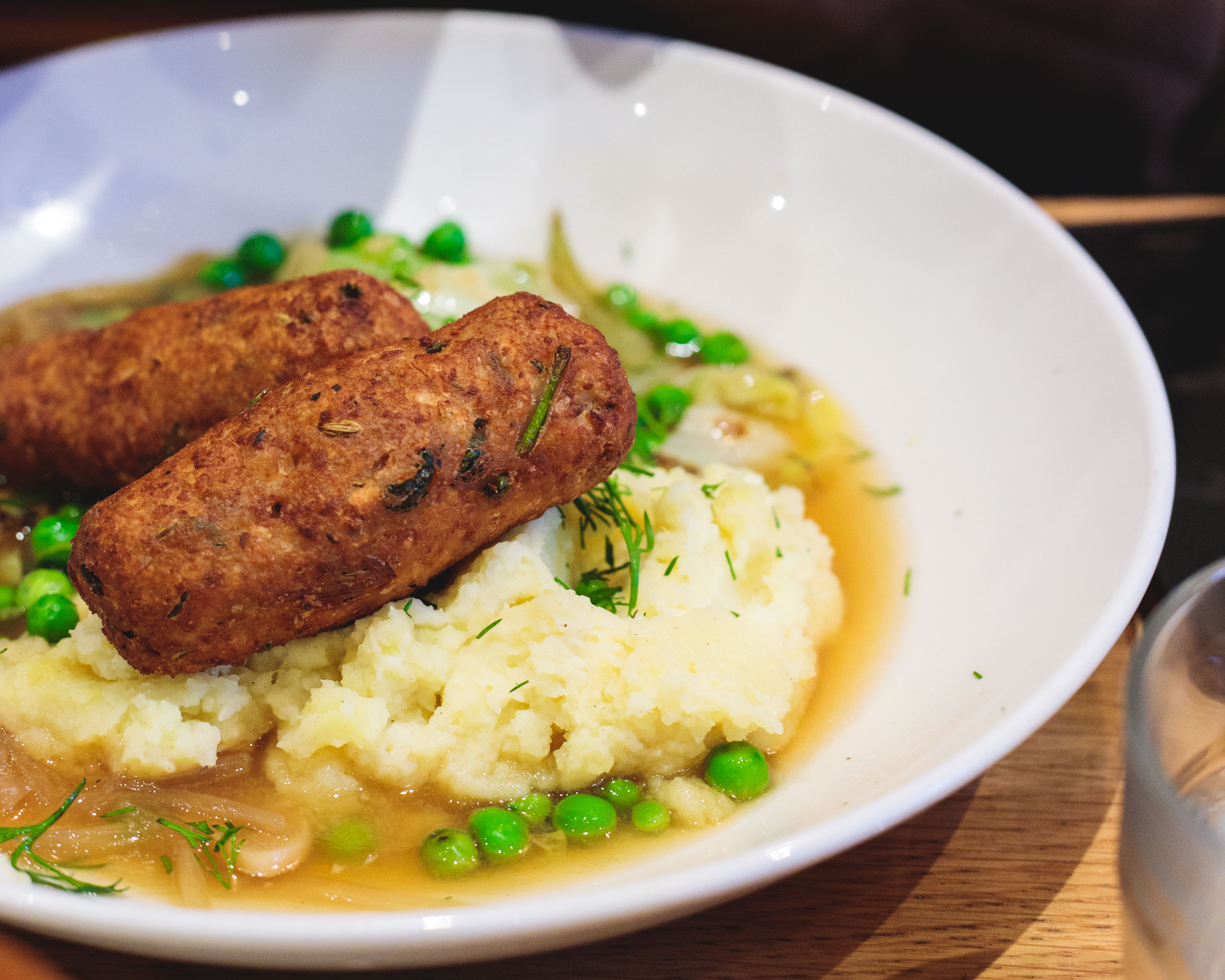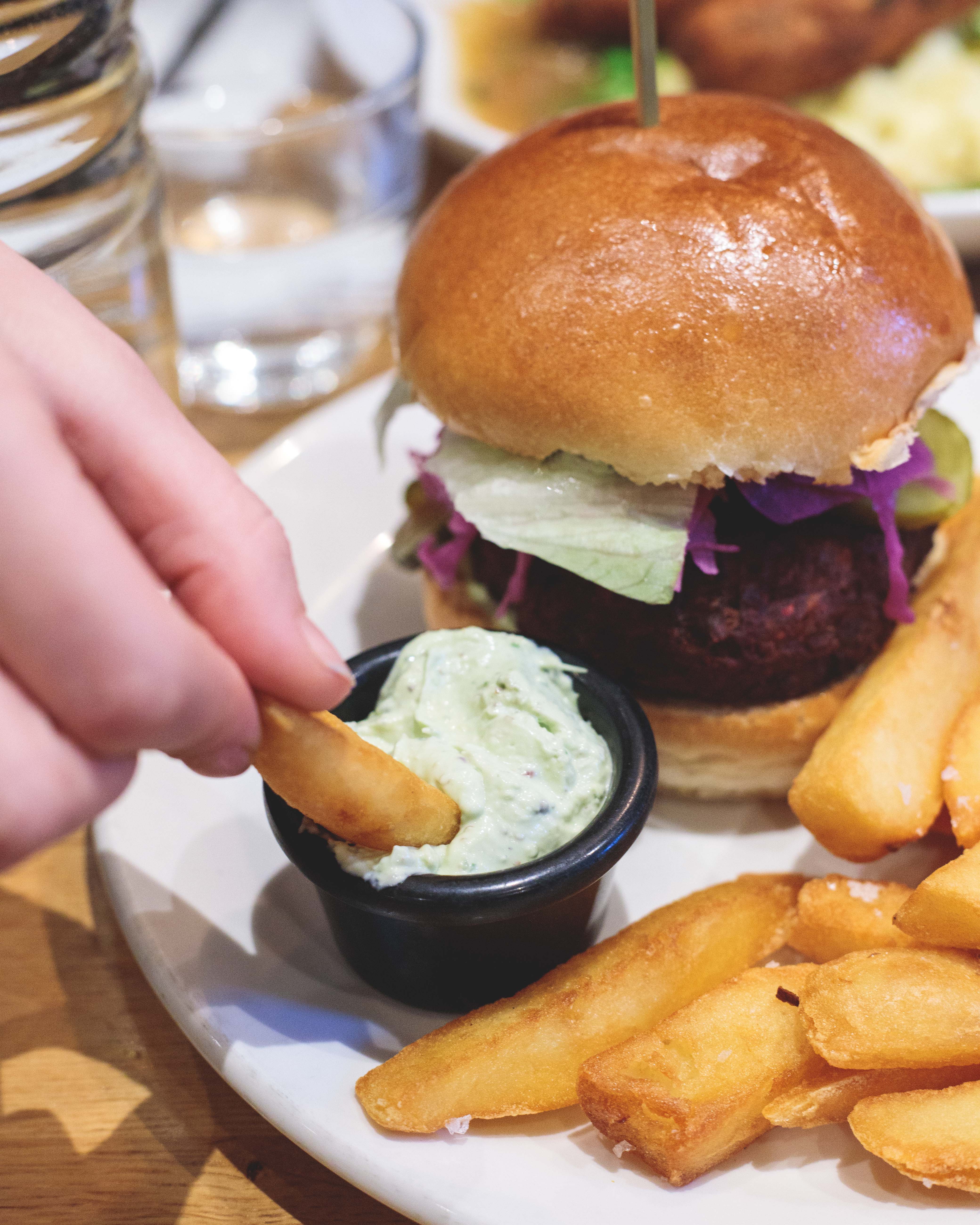 Will I return? Most definitely! There are still menu items that I have to try!
Mildred's has locations in Soho, Camden, King's Cross & Dalston.
Stay tuned for more London vegan hotspot shares, as this boy sure did his best to try as many as possible!
One Love,
A.J.