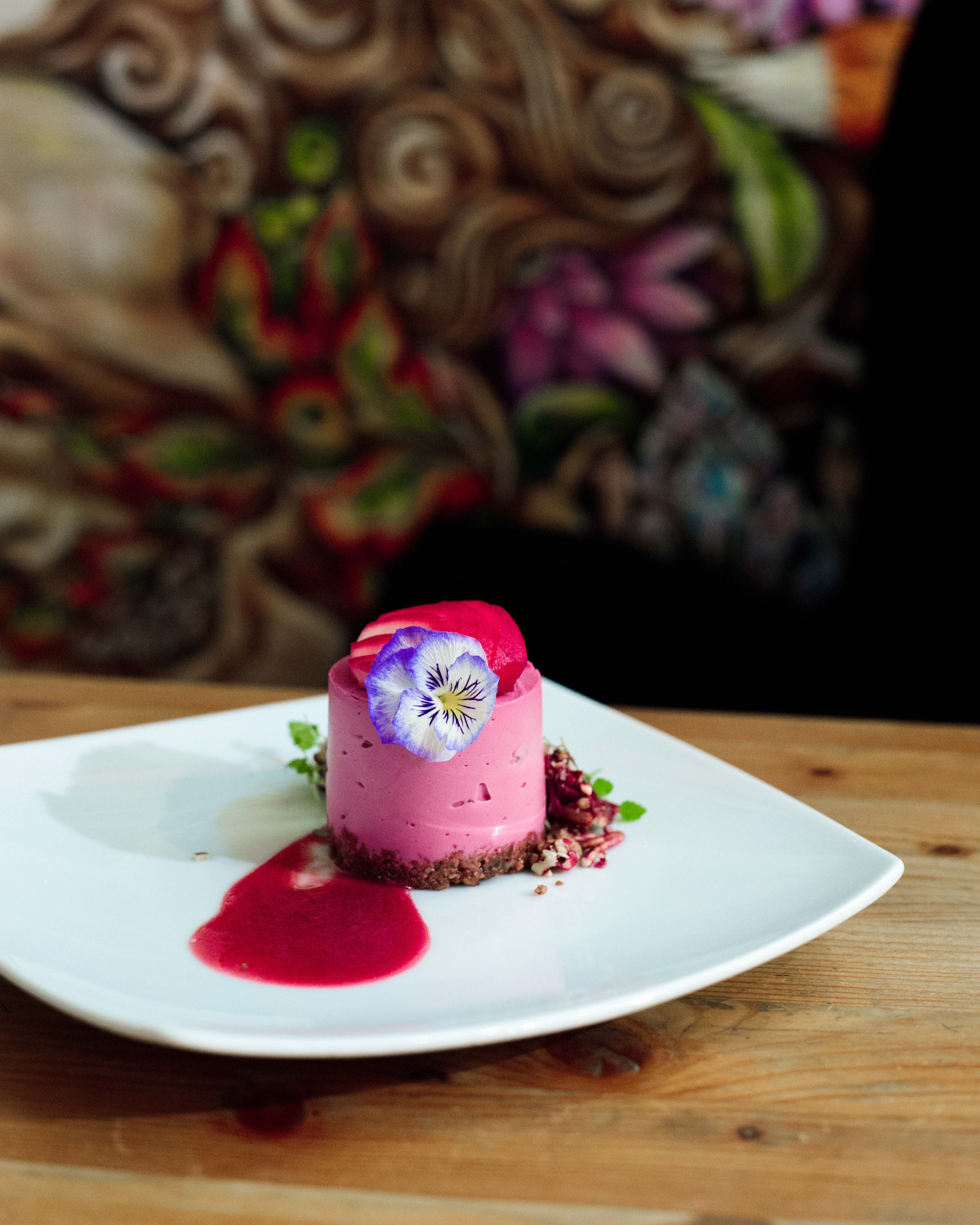 If you're a raw foodie you're going to love this hot spot! Wild Food Cafe might have been one of my favorite places to eat during our stay in London and inspired me to start eating more raw foods again.
Will I go fully raw? Nope, I live in a cold country and love/need my cooked foods a little too much right now, but I do like how eating more raw foods makes me feel.
The funny thing is that when I saw the menu, I never expected the dishes to be so flavorful. Am I wrong for assuming that it would be bland? Well I guess so!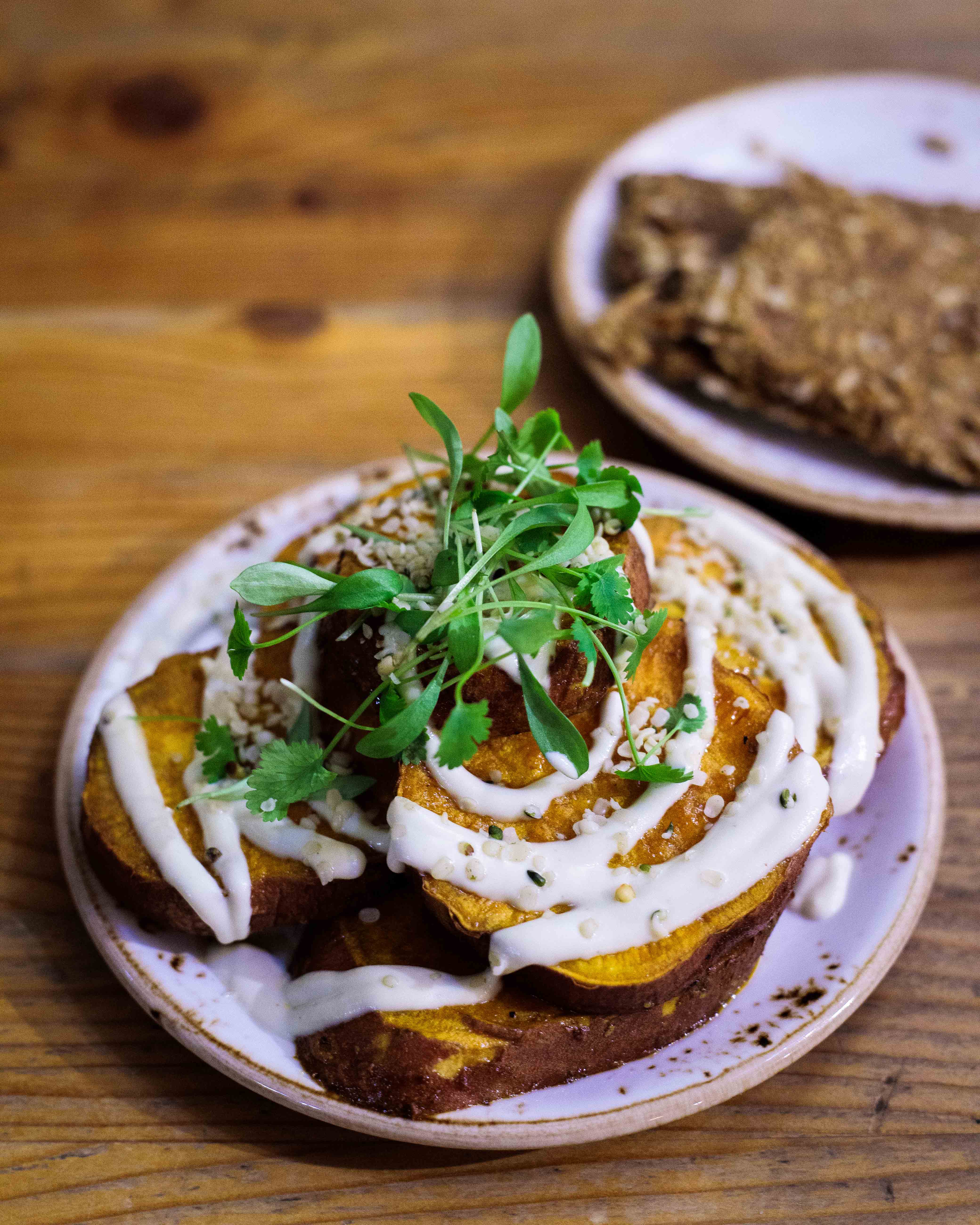 One of the first things I noticed was the chill and relaxed atmosphere and how busy it was, the people had spoken, this place definitely knows how to pull a crowd. Yet the food was served very quickly.
Now let's get into the meals, wow! We started with the Sunflower seed and Sundried tomato crackers with a side of Sweet Potato Interstellar Slices. Those crackers had me shook! They we're packed with flavor and were slightly warm from the (I guess) dehydrator, I was a massive fan. Those sweet potato slices were also fantastic with a vegan mayonaise that would definitely put a smile on your face.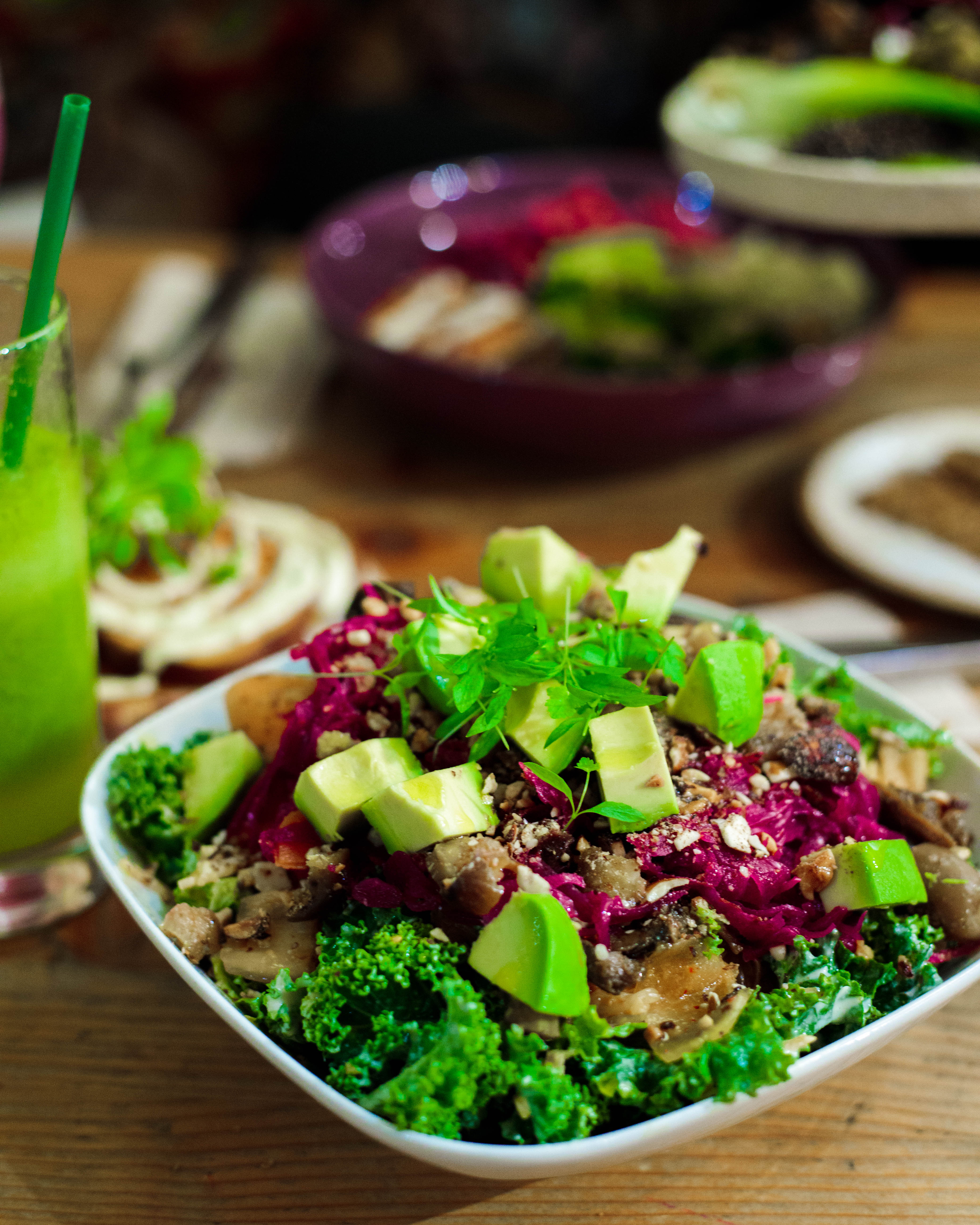 Going to the main dishes, I ordered the Wabi-Sabi Kale Salad, and from all of the dishes we ordered this was definitely my favorite! We ended sharing a raw vegan cake that was a classic raw vegan dessert made from nuts and fruit.
This one of the places I'll surely visit again, the food was delicious and inspiring. You can find Wild Food Cafe in Covent Garden next to the Soho area.
Oh we're not done with the London hot spots! Can you guess where the next one will be? Hint: It's cold!
One Love,
A.J.