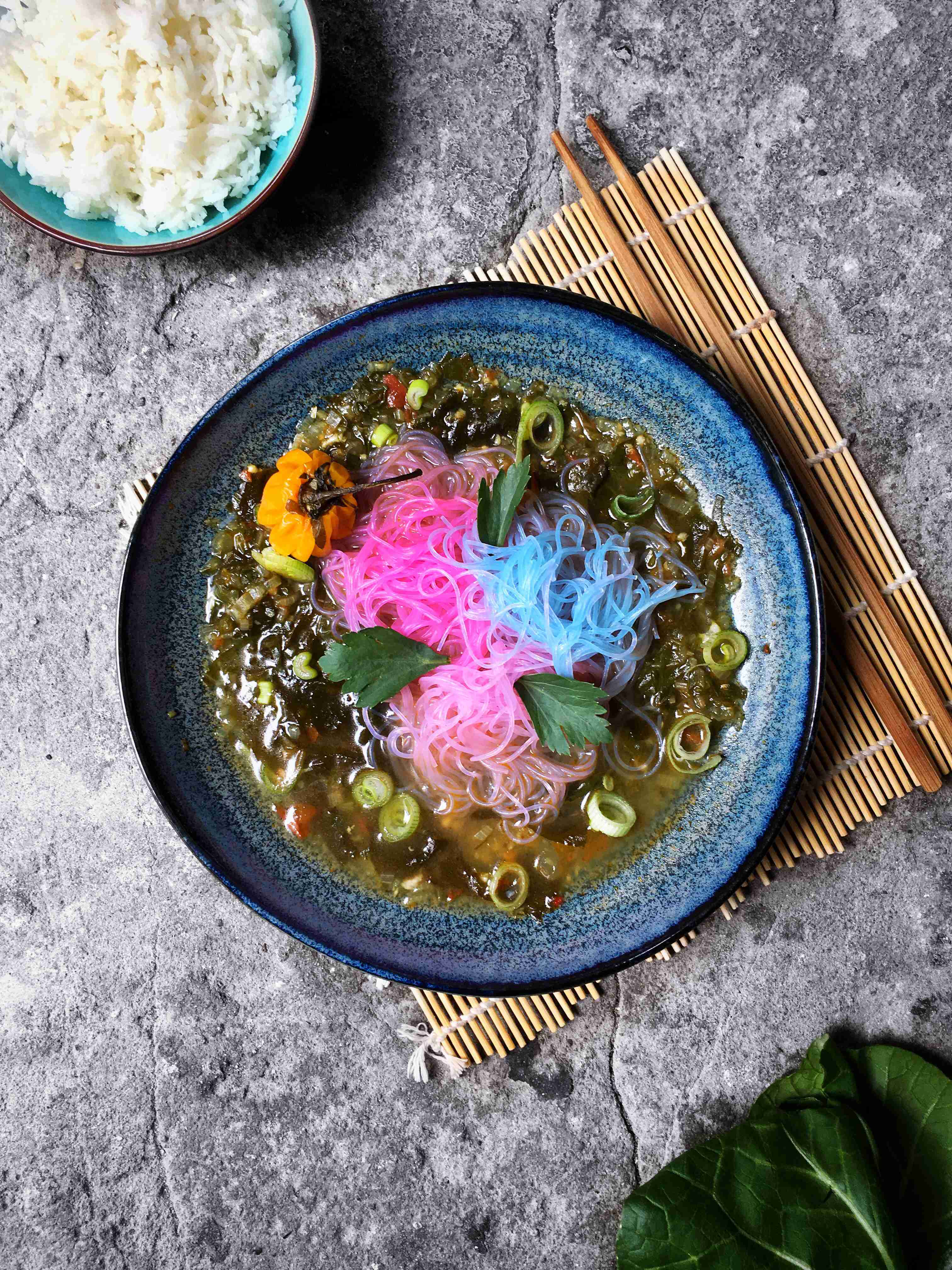 "Vegan fish soup? Sounds a bit fishy to me", this might come to mind when reading the title, and I wouldn't blame you. This soup is my attempt at recreating a surinamese dish that I absolutely adore, and haven't had in many years. The thought of ever having this soup again went away when I went vegan, until today!
In Sranan Tongo they call this soup "pepre watra" which translates to pepper water, but it's basically a fish soup, a very very spicy fish soup. Traditionally this soup is eaten with cassava bread, or rice. This version of the traditional Native Surinamese dish will make your taste buds dance! Dishes like this transport me back to my childhood, they're my ultimate comfort foods. By sharing these recipes I'm truly sharing a part of me, with you.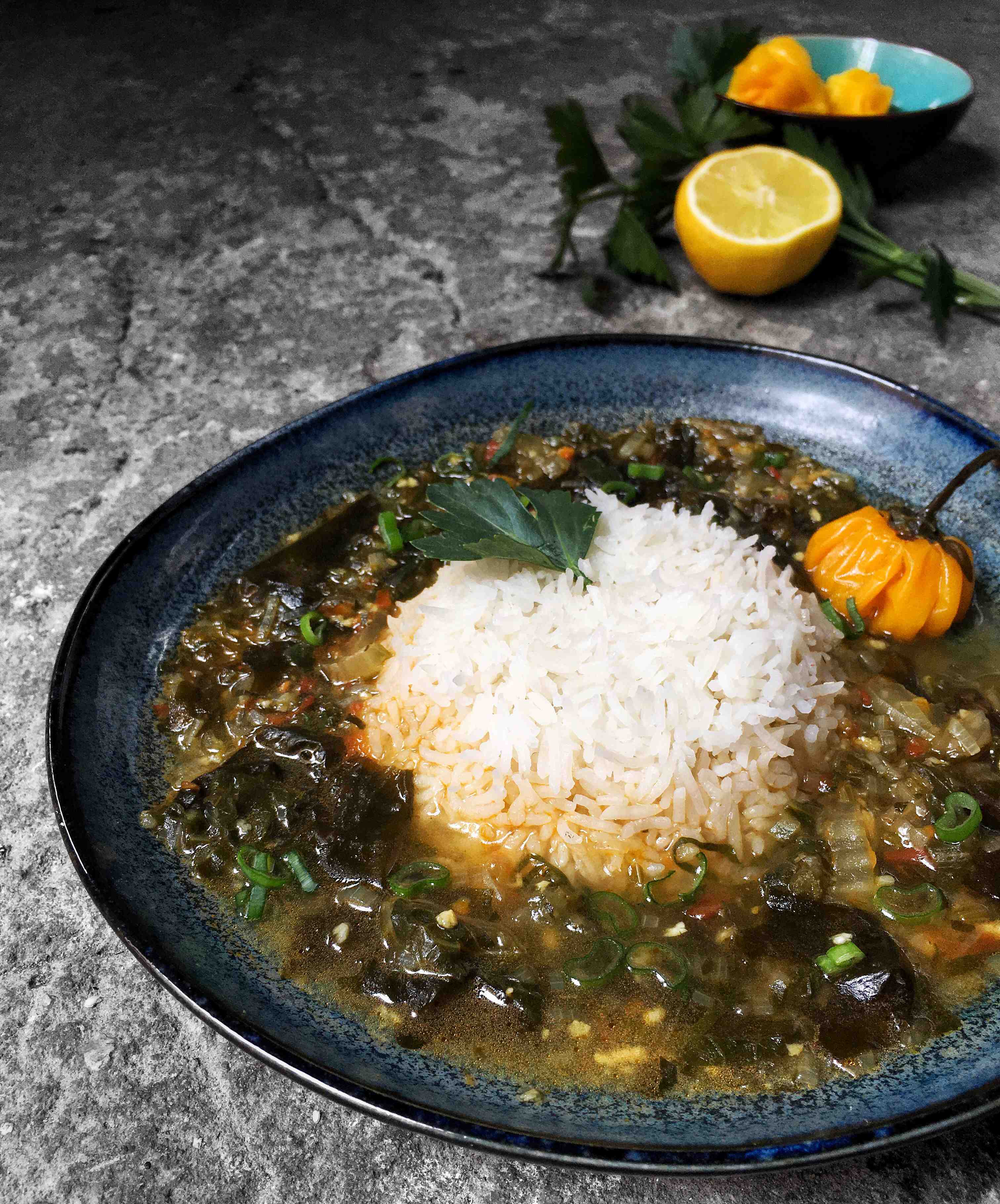 This soup is as close as I'll get at making a fishy soup (for now at least), the secret ingredient is quite simple honestly, it's dried seaweed (wakame). The dried seaweed adds a fishy taste to the broth, making it a perfect substitute for the fish. Not only does it add a fishy taste, but the seaweed is also great for the body, adding some extra nutrients to this simple yet tasty dish.
Some other essential ingredients are celery leaves, dried allspice berries and the hot peppers. If you can find them preferably use Madamme Jeanette or it's hotter cousin the Adjuma peppers, but be cautioned these are quite spicy! If you can't find either try using habanero as it has a similar taste. For a mild soup leave the pepper whole, for a spicy soup carve a X in the pepper before boiling and if you're going for extra spicy you could chop it up (seeds and all) and add it to the broth.
Eat this soup with rice or cassava bread, you could even have these with some noodles, it's totally up to you.
Let me know if you liked the recipe in the comments below and if you decide to recreate this dish feel free to tag me on Instagram as I'd love to see your creations, and find me on Facebook!
One Love,
A.J.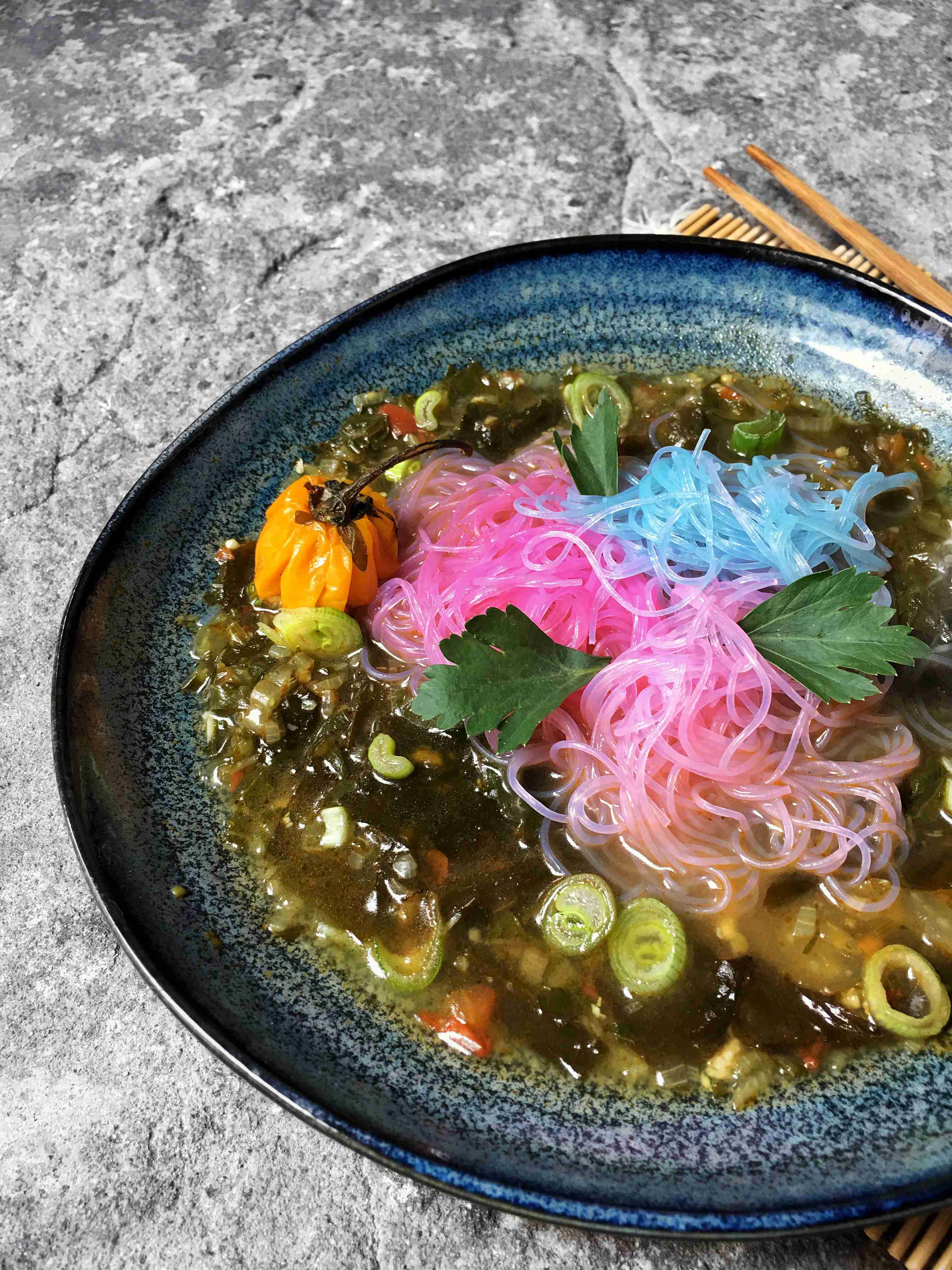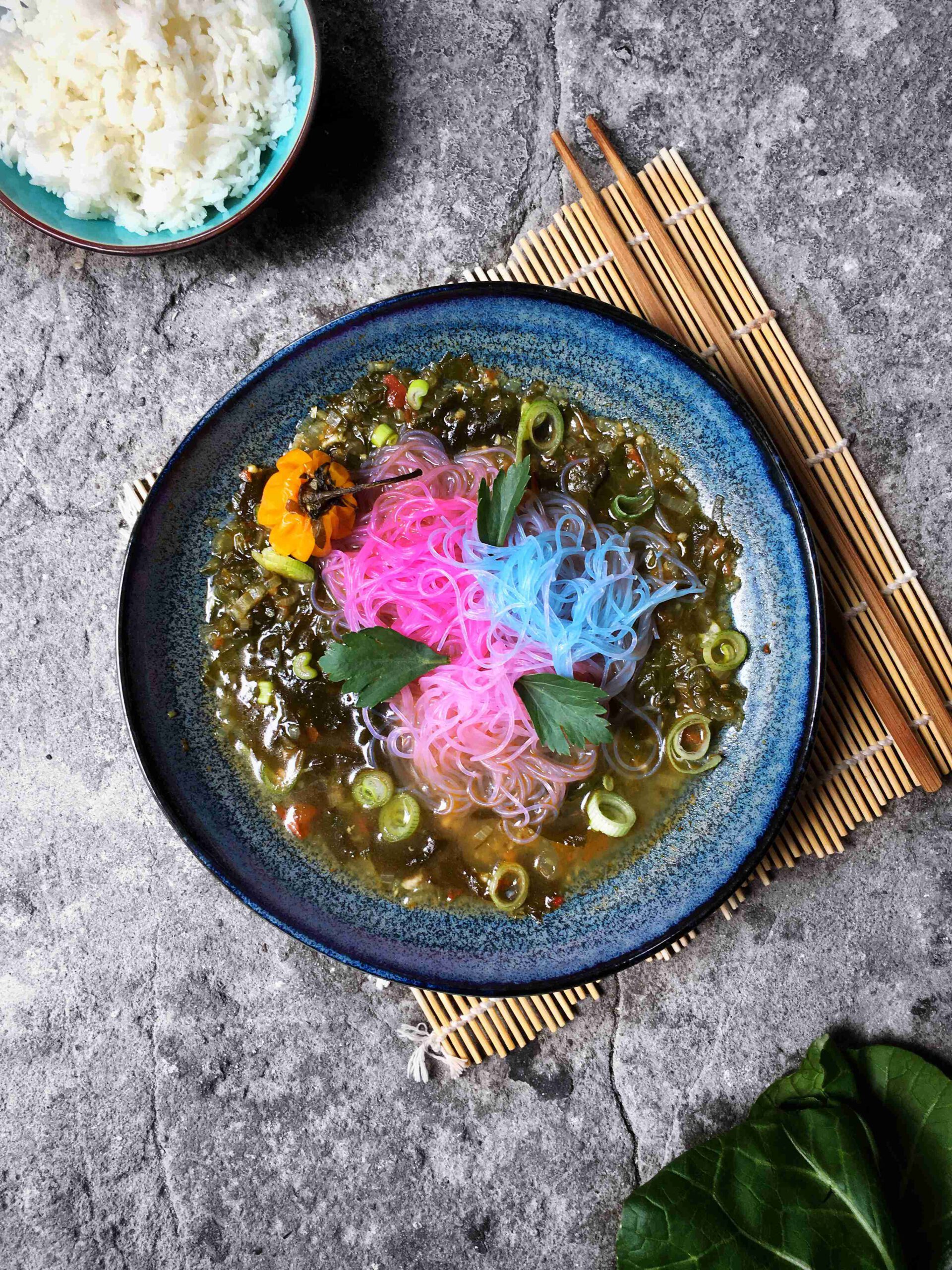 Vegan Spicy Fish Soup - Pepre Watra
A vegan version of Pepre Watra. This vegan fish soup will set your mouth on fire!
Ingredients
1

tomato

1

onion

or shallots

3

cloves

garlic

1

adjuma pepper

or madamme jeanette pepper (could try habanero)

5

allspice berries

whole

3

branches

celery leaves

chopped

2

cubes

vegetable bouillion

you could also use powder or swap the water for veggie stock

2

tbsp

dried seaweed

dried wakame

2

liters

water

few

stalks

bok choy

chopped
Instructions
To begin add the dried wakame to a bowl and cover it with water to let it rehydrate. Now start by sautéing the onion and garlic over low heat for about 2 minutes before adding the diced tomato and cook for another 3 minutes or until most of the moisture has evaporated from the tomato.

Now add the pepper (whole or chopped), dried all spice berries, chopped celery leaves, vegetable bouillon, rehydrated seaweed and water. (optionally add some chopped bok choy) Turn the water to a boil and let it simmer for about 50 minutes on medium/low heat. Add salt and pepper to taste.

Before serving remove the allspice berries Eat with rice, cassava bread or the way you prefer to eat your soup. Enjoy.