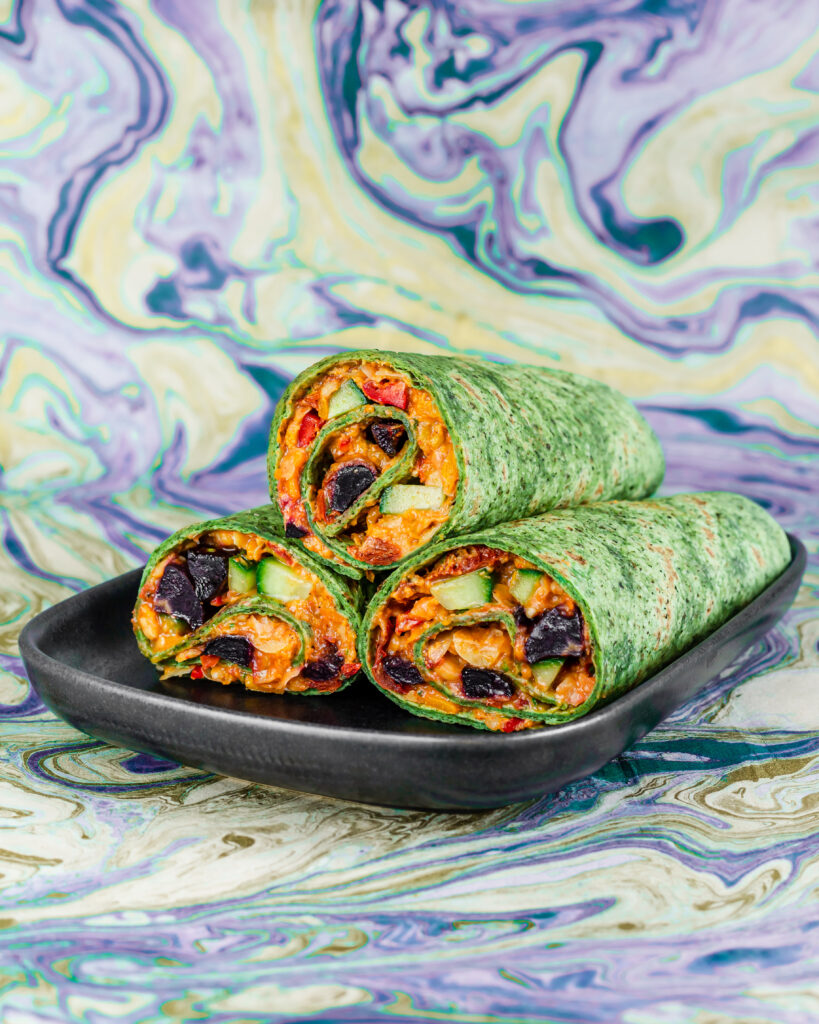 If you're looking for a quick snack these sun-dried tomato & vegan cream cheese rolls do the trick. These rolls take about 15 minutes to put together and are jam packed with flavour. Definitely a recipe for those in need for something quick and delicious. These vegan cream cheese rolls are added to my party snack list.
Use your favourite vegan cream cheese to create these. The base recipe is very simple and filled with umami from the sun-dried tomatoes, tomato puree and nutritional yeast. Speaking of umami, if you love a dish that packs a punch you should try these miso roasted carrots.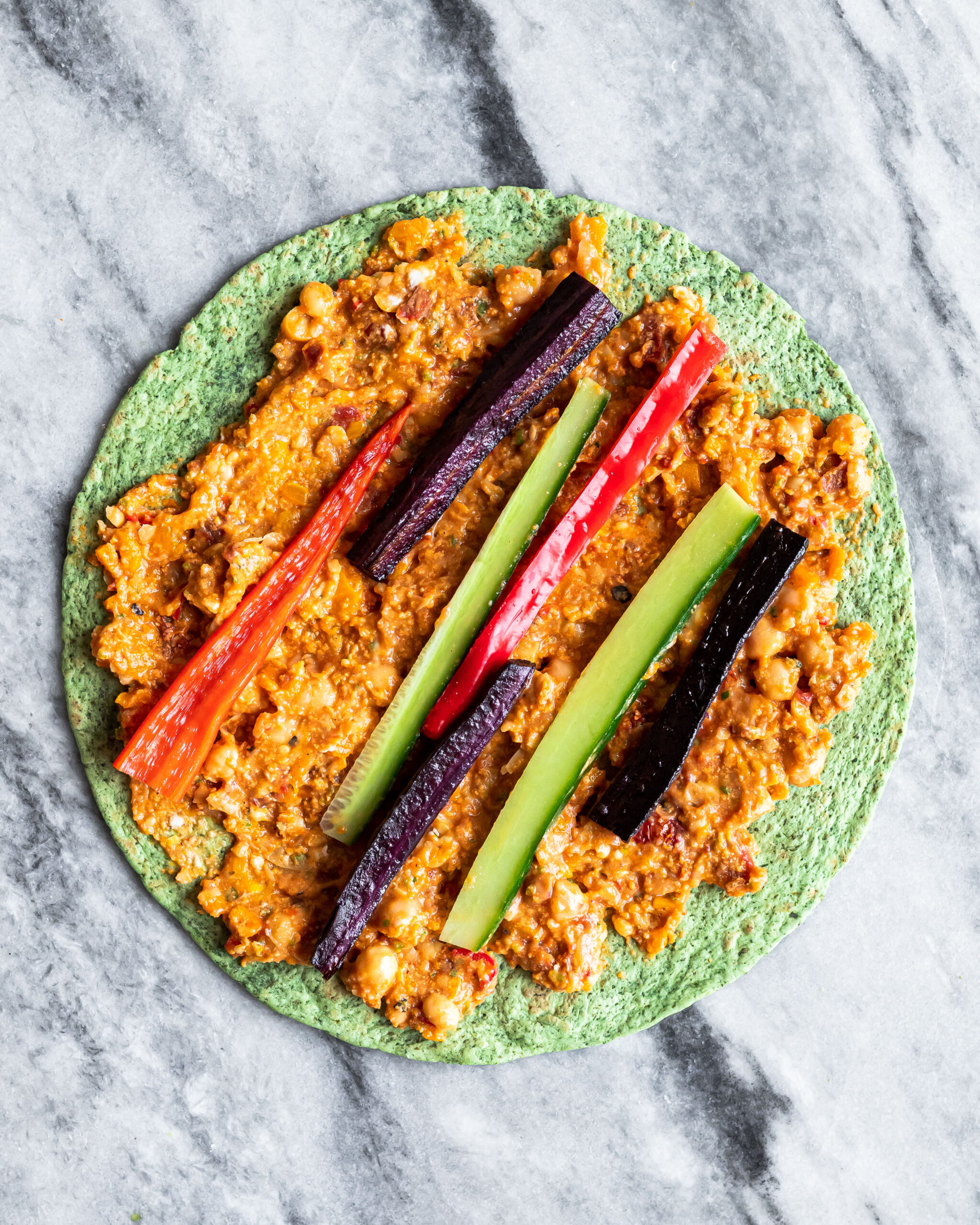 Assembling the vegan cream cheese rolls
When it comes to assembling the rolls you can keep it simple or tweak it to your own liking. Pictured above I added some cucumber, roasted carrot and fresh bell pepper for some extra texture and nutrients. To add some extra colour and nutrients I decided to use these seaweed tortillas. Of course you could use whatever kind of tortilla you like.
Some other ways to tweak these vegan cream cheese rolls are to make them more spicy by adding more heat. You could also add more veggies, like spinach, cilantro or arugula. The options are endless and depend on your own liking. Feel free to have some fun with it!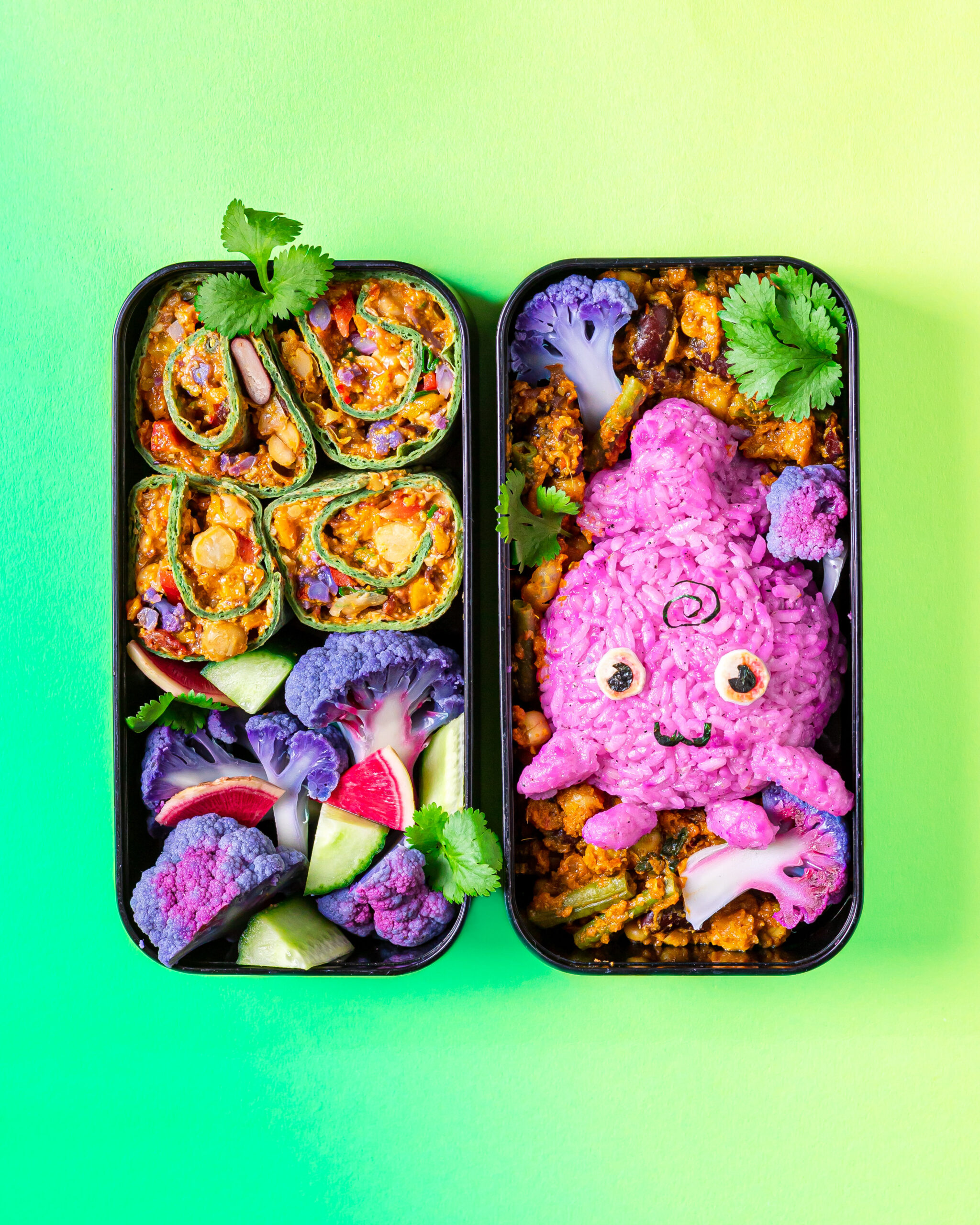 I used some of the leftover rolls as a quick lunch in this colourful bento box. The bento also has leftover curry, an Igglybuff rice ball and purple cauliflower. I love vibrant bento boxes like these, I'll soon make a post highlighting some of my favourites. Also be sure to check this comforting peanut & spinach stew for more comfort food.
Be sure to follow me on Instagram for daily vegan updates and recipe videos on my story highlights. I also have a Pinterest account where you can find more food inspiration.
One love, Jason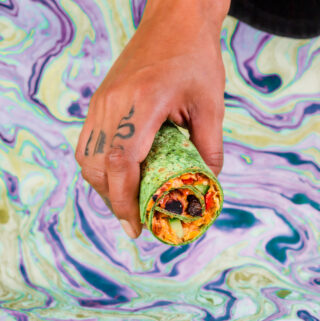 Vegan Cream Cheese rolls w/ Sun-Dried Tomatoes
The perfect vegan cream cheese spread to fill your wraps or use as a dip
Ingredients
200

gram

vegan cream cheese

1

can

chickpeas

drained and rinsed, leaves ±265 grams chickpeas

100

grams

sun dried tomatoes

marinated from a jar, chopped

200

grams

roasted bell peppers

home made or from a jar, chopped

2

cloves

garlic

minced

1

tbsp

tomato pureé

1

chili pepper

chopped

1/2

tsp

black pepper

ground

1/2

tsp

cayenne pepper

2

tbsp

nutritional yeast
Instructions
Add the rinsed chickpeas to a bowl and mash them with a fork, it's ok for them to keep some texture. Add the remaining ingredients and mix them and add salt to taste. Spread a tortilla with the spread and roll it up. You could add extra greens, veggies or spice. I added some extra roasted carrot before rolling it. Enjoy!