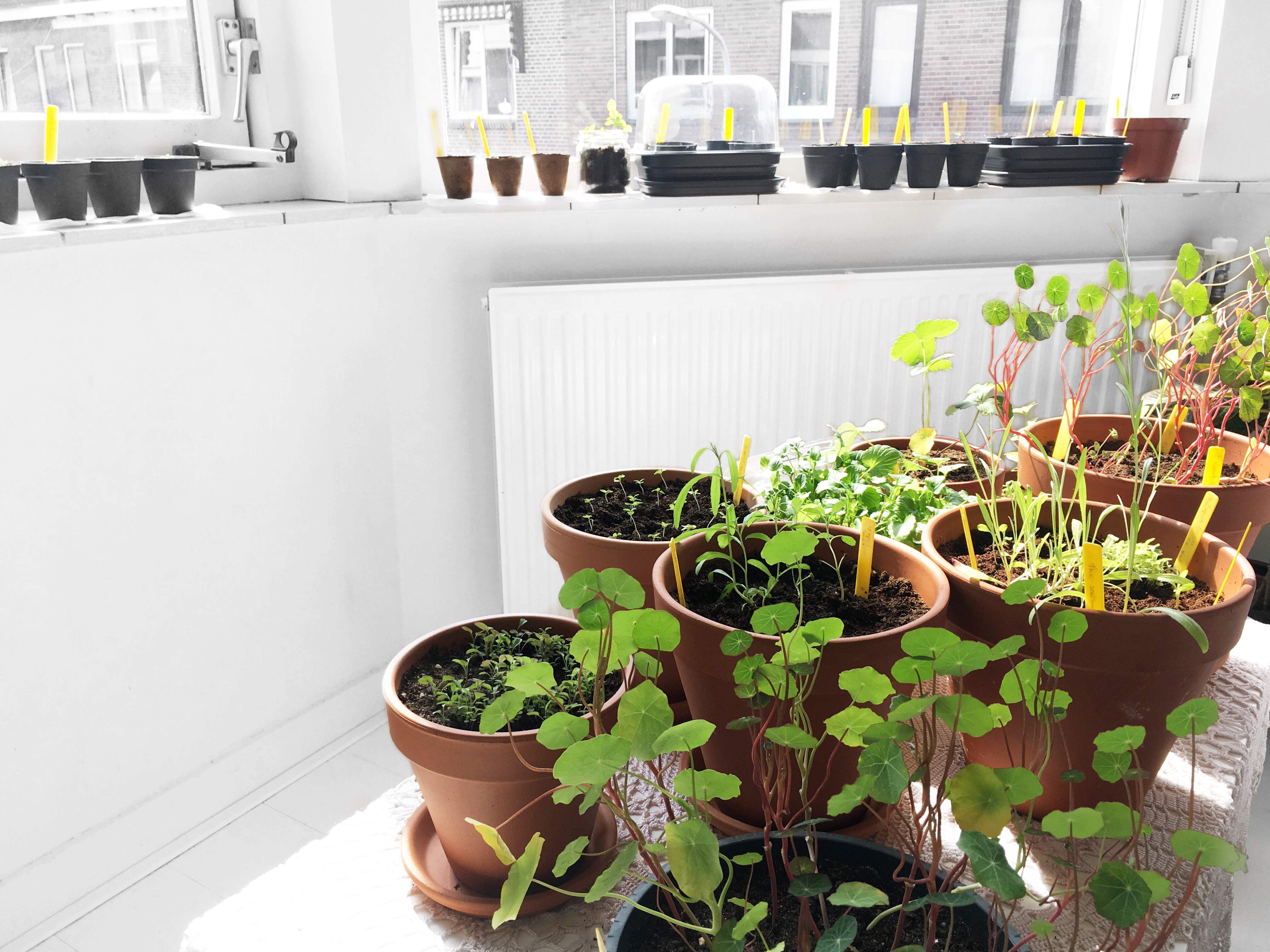 Hey you there! Are you also interested in growing your own medicinal and culinary herbs and flowers? Be sure to tag along this adventure and maybe we can grow some things together, make sure to check out part one of this series! This post will serve as a bit of an overview of the plants I've planted so far, this way we could plant some similar plants as I'll be using them in future recipes.
I'll try to keep these series as short & sweet as possible, going more in-depth on certain plants and flowers in separate posts. The next couple of posts will have a different format, discussing specific topics.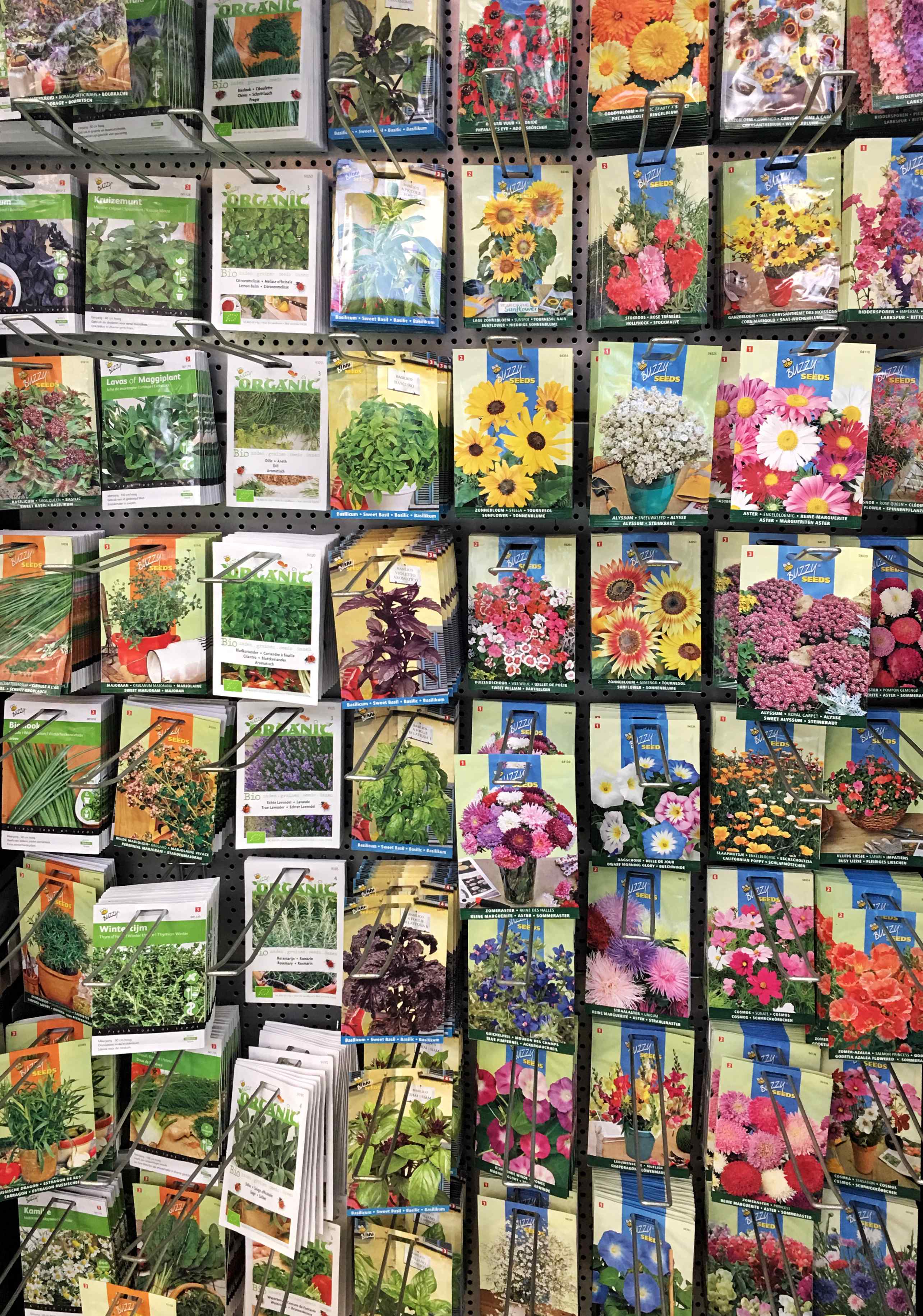 New seeds have been planted.
25 March 2017
True Lavender – 1 of 2 pots sprouted
Lemon Balm
Cornflower – Sprouted the 29th of march
Cinnamon Basil – Sprouted the 31th of march
2 April 2017
Chamomile – Sprouted the 10th of April
Lemon Basil – Sprouted the 12th of April
St. John's Wort – Sprouted 16th of April
Forget-me-not – Sprouted the 10th of April
4 April 2017
12 April 2017
German Winter Thyme – sprouted 18 of April
Thai Basil – sprouted 18 of April
Sage
Stevia
Marigold – Sprouted 19th of April
Russian Tarragon – Sprouted 17 of April
Chamomile
8 May 2017
Marjoram
Cilantro
Pansies (Bambini & Johnny Jump Up)
Lemon Balm
Dark Opal Basil
Peppermint
14 May 2017
Nasturtium (Tom Thumb)
Anise
True Lavender
Lemon Basil
Cinnamon Basil
Quick Update On The Plants:
My first batch of nasturtiums are thriving, besides some yellowing of the leaves which happens when you over or under water them. I transplanted the little starter pots to a larger pot and the first flowers have started to appear! This means we'll soon be having nasturtium flowers on the menu.
The plants that started outdoors have adapted to the weather and got a very thick stem with low leaves. The wind barely moves it compared to the once started inside, which shake the moment a gust of wind come by.
The second batch of nasturtiums planted directly in a container are thriving and growing large, these have been inside ever since I've planted them and sprouted the 2nd of April.
The third batch of nasturtiums I also planted directly in a pot, this time planting fewer seeds to see if they'll grow larger. Since the weather has started to become a little warmer I decided to leave these outdoors.
Basil plants:
One thing's for sure, we'll have plenty of basil this summer! I've planted Dark opal, Cinnamon, Lemon and Thai basil and made a little planter combining the last three. Here I also made a lot of mistakes, which I'll discuss in a separate post.
Pansies:
The pansies are thriving in their little pots and I've decided to get some more different pansy seeds to add to the collection. I've added a couple of different varieties of pansies to the collection which I'll give a nice and shady spot in the garden, as I noticed that they do not enjoy the scorching sun!
And So Much More:
By now I've transplanted several other plants, but more on those later otherwise this post will become a never-ending story!
What did we learn this week?
Bare with me I'm a complete beginner so I'll be making rookie mistakes, but these are the ones that will teach you the most! Don't be afraid to mess up a little.
That in this colder climate I'll start all the seeds indoor for best results
As simple as it sounds, that each plant has different requirements when it comes to water, sunlight and temperature and to do more research on each individual plant.
That for some plants it is best to immediately start them on their place of destination (whether this means a pot or soil). Especially since I noticed that the nasturtiums that were planted directly in pot grew way quicker and with bigger leaves than the ones in the starter pots.
What's Next?
Next time we'll go outdoors! Somewhere in may most of the plants will get a nice place in the garden, while others will find a cozy spot in my room. We'll discuss topics such as:
Recipes using our plants
What to do with lack of space and many plants
little updates on the collection and how the plants are doing
More rookie mistakes
More in-depth posts on certain plants
And whatever else we will encounter until (feel free to leave requests)
We'll be back with another Gardening Adventure next week! We might discuss a certain topic weekly, so feel free to let me know what your opinions in the comments below.
One love,
A.J.