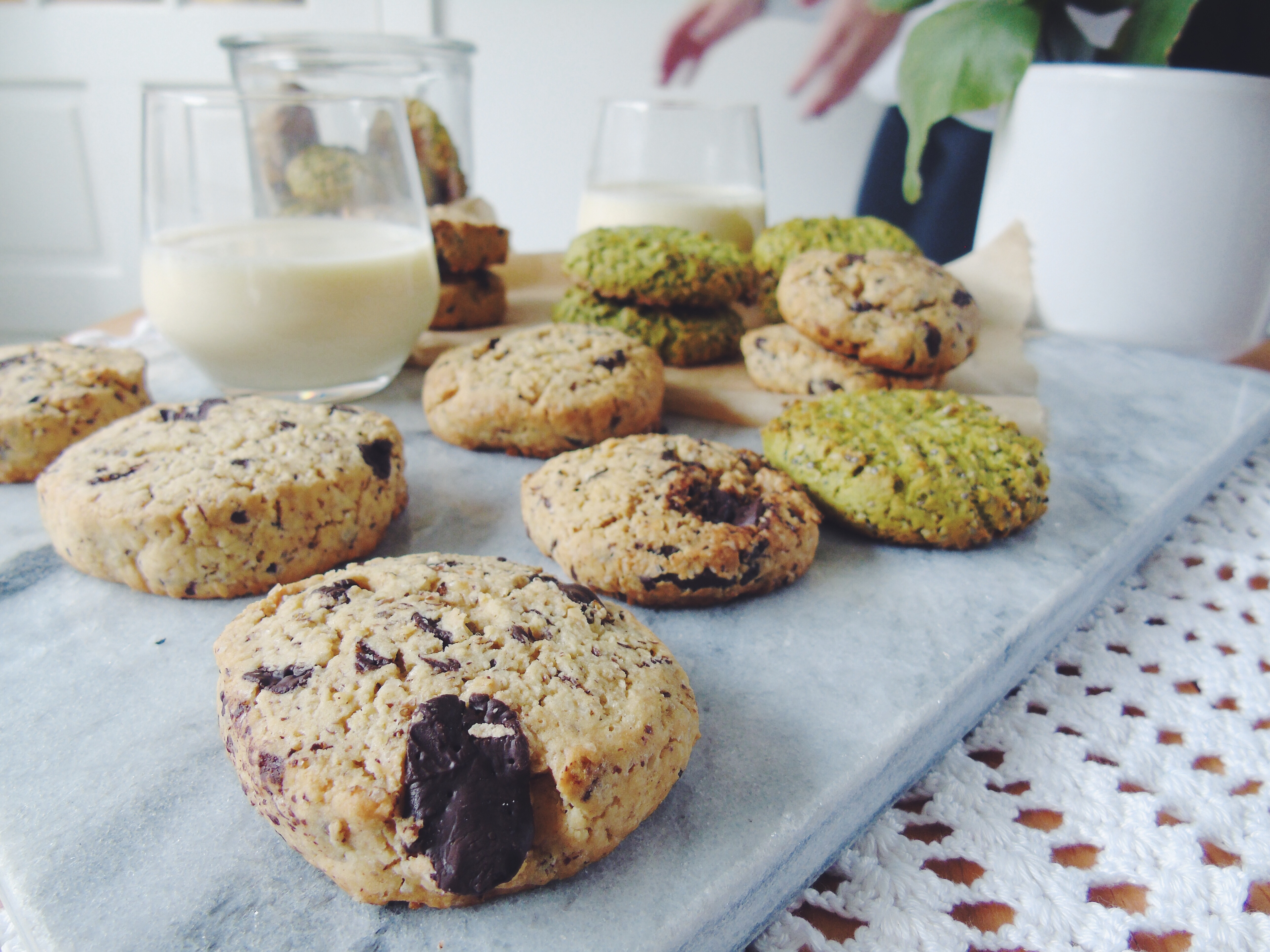 Lately I've been back to clean eating and avoiding processed junk, but every now and then you I need to indulge and have something not so "clean". Even when I decided to indulge I try to avoid processed junks and have something that's at least a little bit "healthy". I'm not the biggest cookie monster, but chocolate chip cookies always put a smile on my face. I have another chocolate chip recipe which you can find here, this is a recipe for a peanut butter/cardamom chocolate chip cookie, but today we are making coconut chocolate chip cookies! You might be asking, but why coconut? Well, I think coconut is delicious, so why not, right!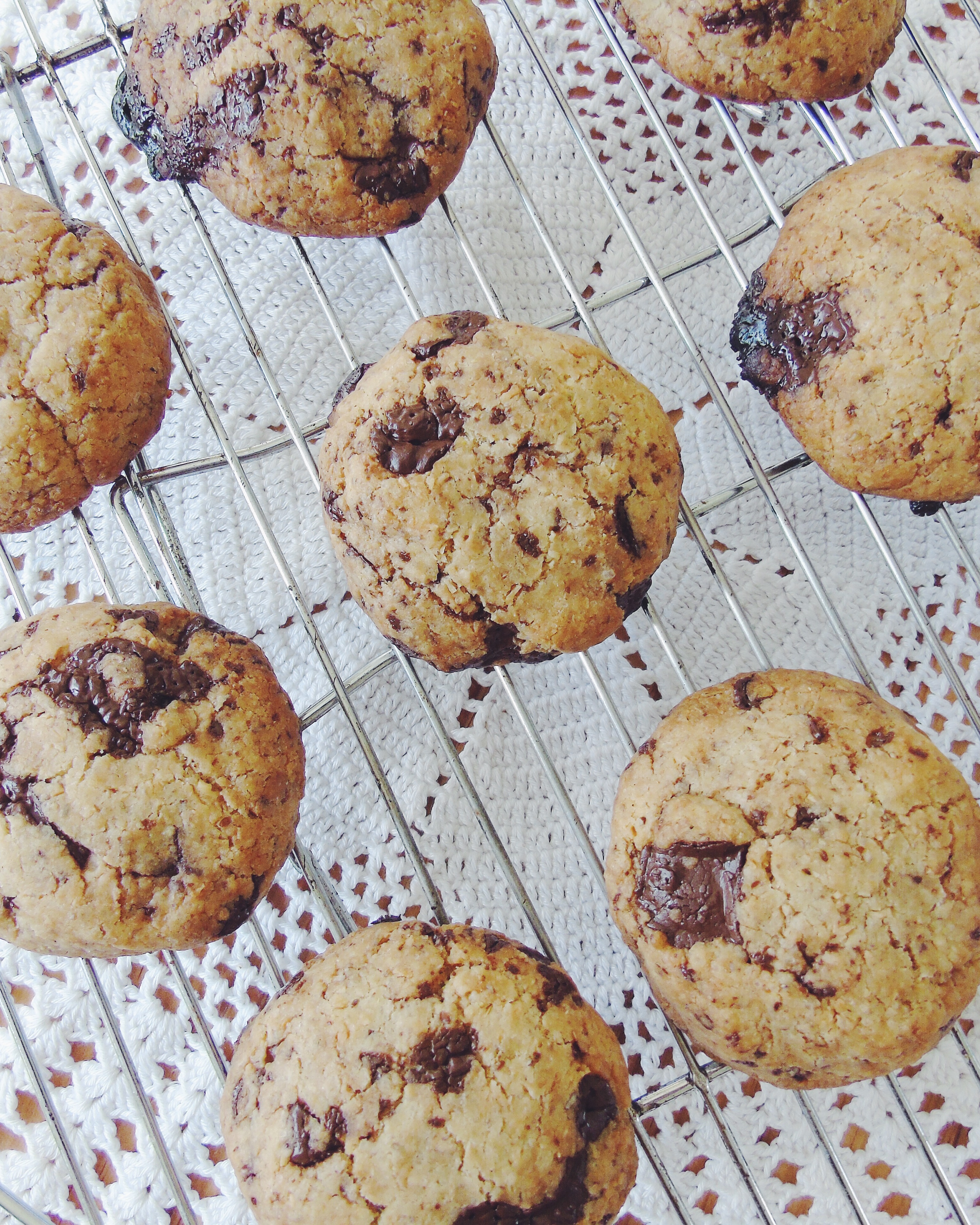 Apart from being absolutely scrumptious, this is also a very lazy cookie recipe! All you need is one bowl and just a few minutes of your time. If you want you can chill the dough (this will solidify the coconut oil and makes them spread less once you bake them), but ain't nobody got time for that! We want to reduce our cookies to face time! So don't even bother doing this (although you absolutely can if you'd like). I didn't even mix the dry ingredients first, these cookies were lazy cookies I tell you!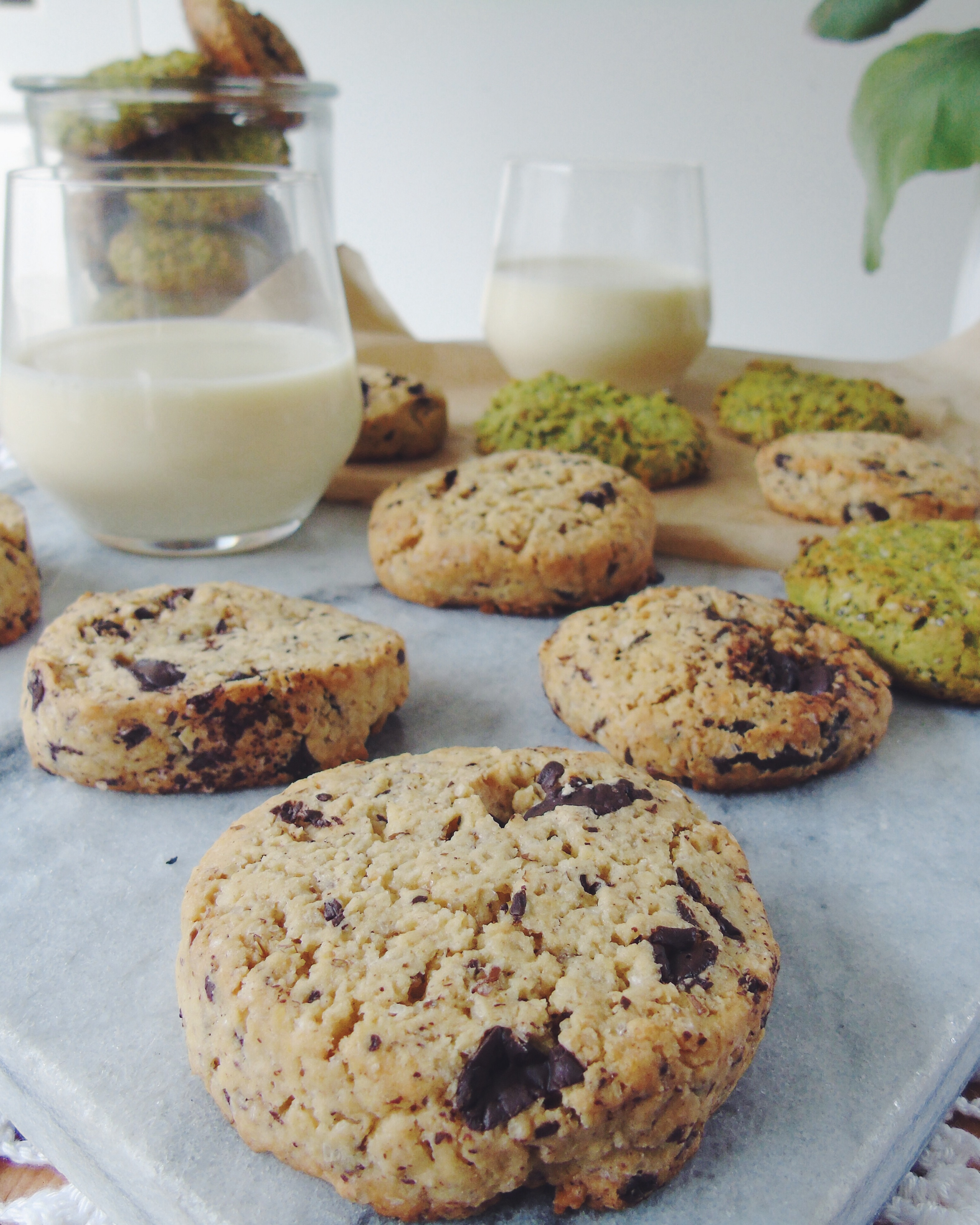 If you can't find vegan chocolate chips, you can get a bar of dark vegan chocolate and cut it up in big chunks, this is what I did because my grocery store didn't have any vegan chocolate chips. You can also decide not to use the desiccated coconut, but then you'll have to add a bit more flour, about 1/4 cup more. If you don't have any coconut oil you can substitute this by using vegan margarine, but I do recommend using coconut oil as it's a bit healthier then vegan butter or margarine. And when you do decide to go for coconut oil you also have the option to go for unrefined (which adds more coconut flavour) or refined if you don't like the taste of coconut. These are your cookies so customize it to your own taste and preference!
I hope you'll like these chocolate chip cookies, let me know if you'll give them a try.
Now lets indulge!
Bless,
A.J.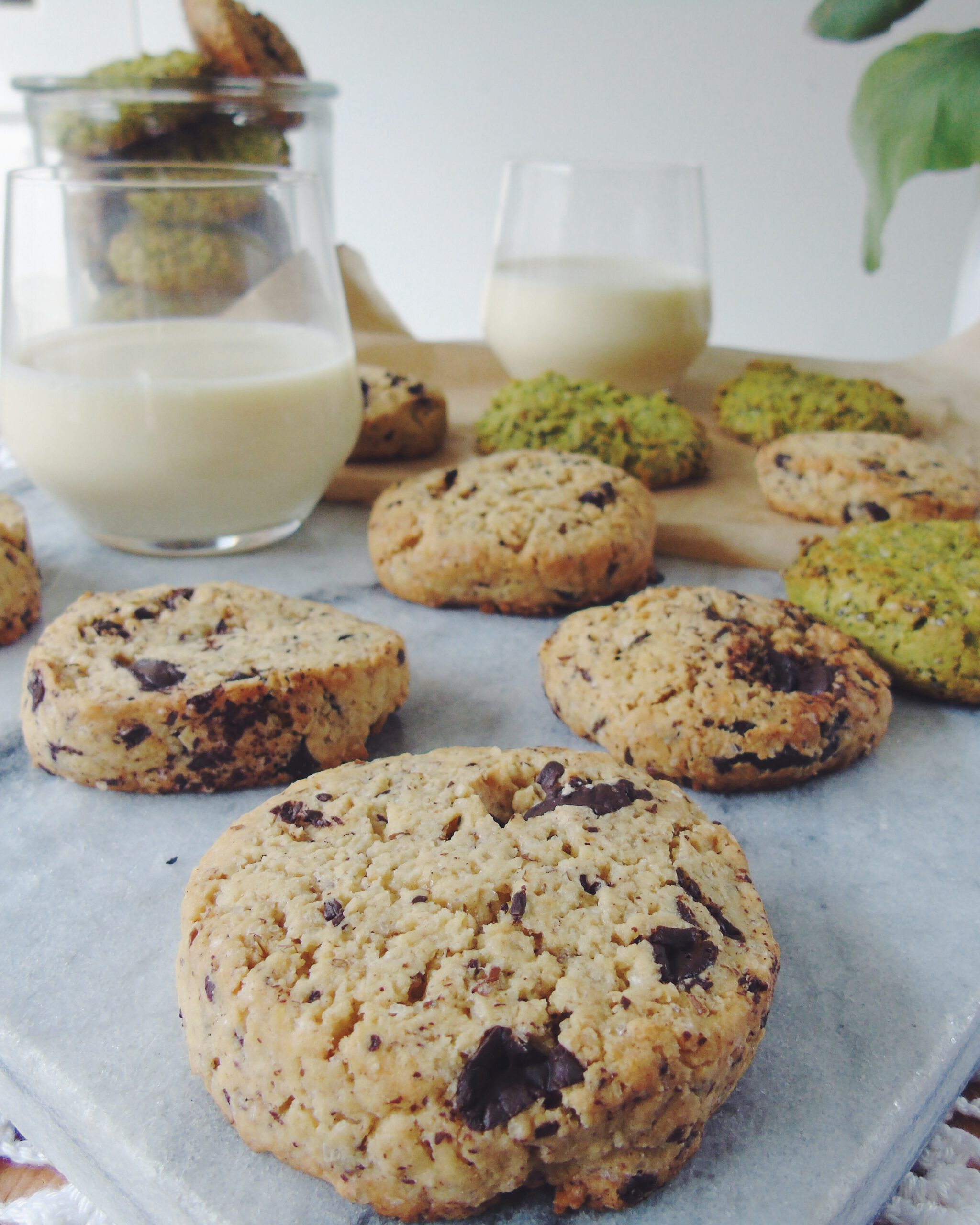 Coconut Chocolate Chip Cookies
Ingredients
5

tbsp

coconut oil

1/2

cup

sugar

I used unrefined cane sugare

2

tbsp

flax seeds

ground/crushed

3

tbsp

plantbased milk

1/3

cup

desiccated coconut

1

cup

flour

1/2

cup

chocolate chips

or chunks*
Instructions
Preheat your oven to 175 celcius or 350 farenheit. Add all the ingredients apart from the baking powder, desiccated coconut, flour and chocolate chips/chunks to a bowl and mix well. You can warm up the coconut oil a bit if its to solid but all the stirring will also get it quite liquid depending on your climate and temperature. Once everything's mixed add the baking powder and desiccated coconut and mix again. Now add the flour and mix it in, but don't over mix. Now that is done you can fold in the chocolate chips or chunks and the cookie dough is done.

Place some parchment paper on a baking tray and using an ice cream scoop you can make evenly sized balls. You can form them a bit with your hand and place them on the baking tray. Add the baking tray to your preheated oven and after 17 minutes you can remove the cookies and put them on a cooling rack to cool completely. Enjoy!
Notes
I can't always find vegan chocolate chips so I just got a bar of vegan chocolate and cut it into little chunks.