I've got some exciting news for you! We've teamed up with Plant Ahead and Vegabond to create special workshops in the centrum of Amsterdam. During these workshops I'll share some easy and delicious recipes for a quick and nutritious meal. I'll even get to teach you some of my styling tricks so you too will be able to create your own beautiful bowls.
These coconut bowls are handmade pieces of art made from coconut shells. You'll learn how to make your own vibrant and flavour packed meal, making sure you've got plenty of inspiration for breakfast, lunch or dinner.
There will be three workshops, all with a unique focus point:
This is how we bowl: Breakfast edition Sunday, January 20, 2019 – 11:00 till 13:30
This is how we bowl: Lunch edition Sunday, January 27, 2019 – 11:00 till 13:30
This is how we bowl: Dinner edition Sunday, February 17, 2019 – 16:00 till 18:30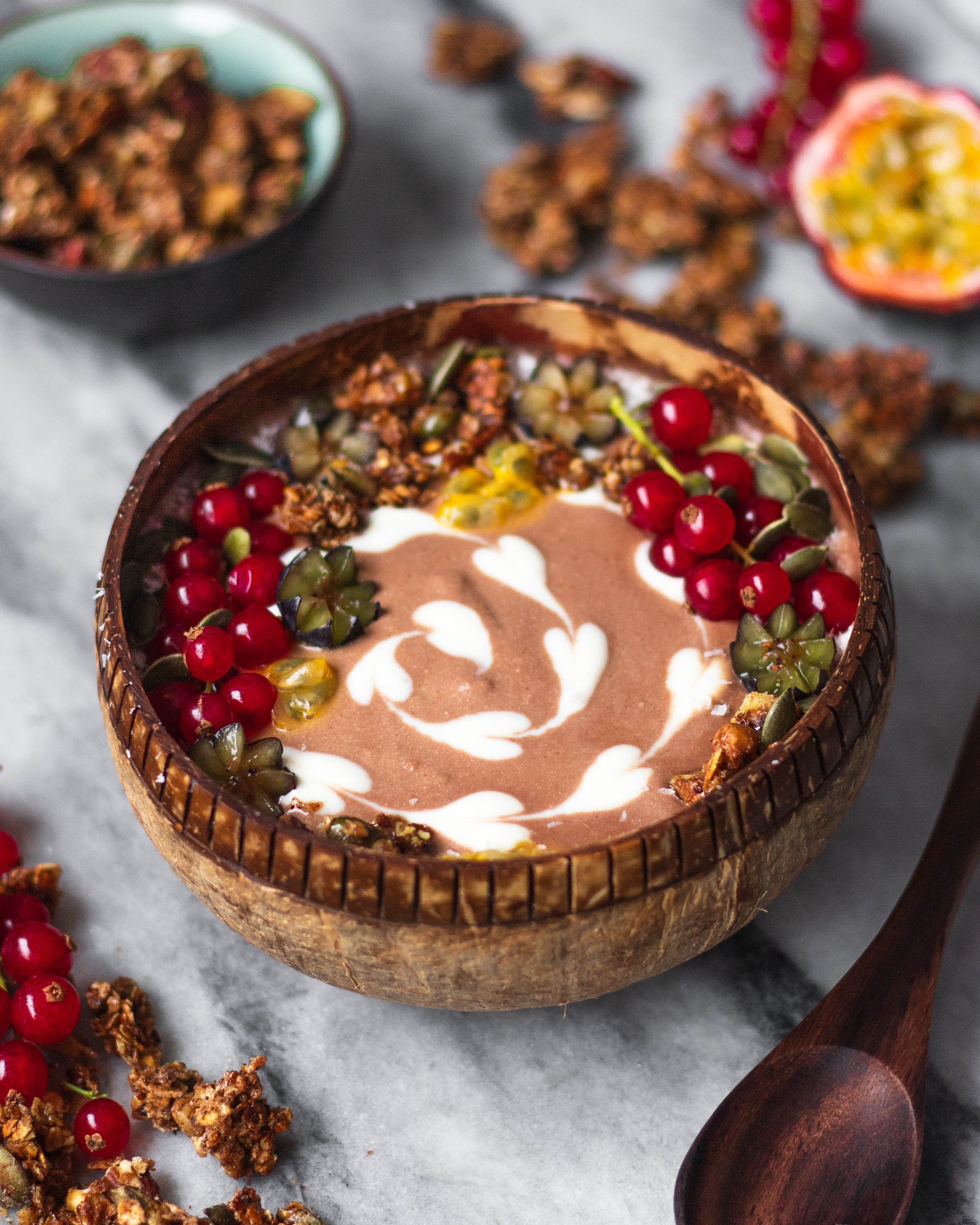 Not only will we be cooking together, you'll also be able to further your vegan adventure in the comfort of your own homes with the following:
An e-book with 10 easy and delicious vegan recipes
A coconut bowl worth €14,95 by Plant Ahead
Everything you need to know about the vegan kitchen
Some of the recipes included in the e-book are:
Warming Pan Granola
Smoothie Bowl
Tofu Scramble Bowl
Purple Overnight Oats Bowl
Sushi Bowl
Buddha Bowl
Rainbowl
Curry Bowl
Orange Sesame "Chicken" Bowl
Pesto Pasta Bowl
You can sign up for these workshops by going to this link.
For all the early birds out there, we've included a 10 euro discount which will last until the 1st of January, so get them while they're hot!
Location: In the centre of Amsterdam (specific location to be announced)
I'm looking forward to meeting some of you and being able to share some of my favourite meals.
One Love,
Jason