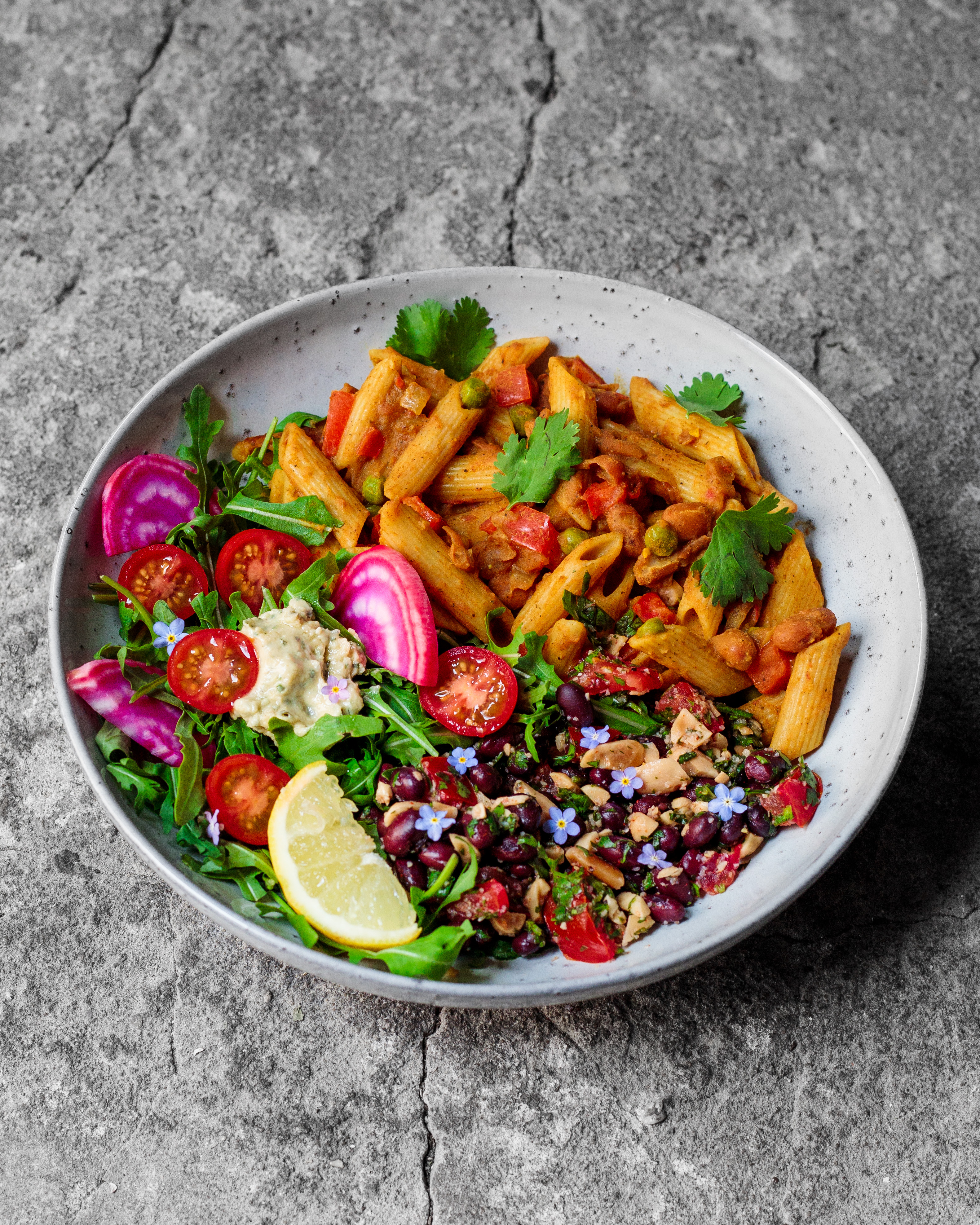 Ready for another meal inspiration? This weeks Indigo Bowl is going to be comforting and fresh, a perfectly balanced bowl. These posts are meant to show you some meal inspiration, showing how abundant a vegan lifestyle can be. Each bowl will be unique making use of new or old recipes found on the blog, catering for both breakfast, lunch and dinner.
Today we're having a bowl filled with comforting curry pasta, black bean salsa and some arugula with humus, cherry tomatoes & chiogga beets for some added nutrients and colour.
You can find the recipe for the black bean salsa by clicking this link, & the recipe for the comforting curry pasta can be found by clicking this link.
Both recipes are delicious on their own, but together they are even more delicious, creating a bowl that serves you not only flavour but also complete protein and lots of good for you nutrients.
If you end up making this Indigo Bowl, don't forget to tag me on Instagram and use #indigobowl so I can see your creation.
Now let's get cooking!
One Love,
A.J.