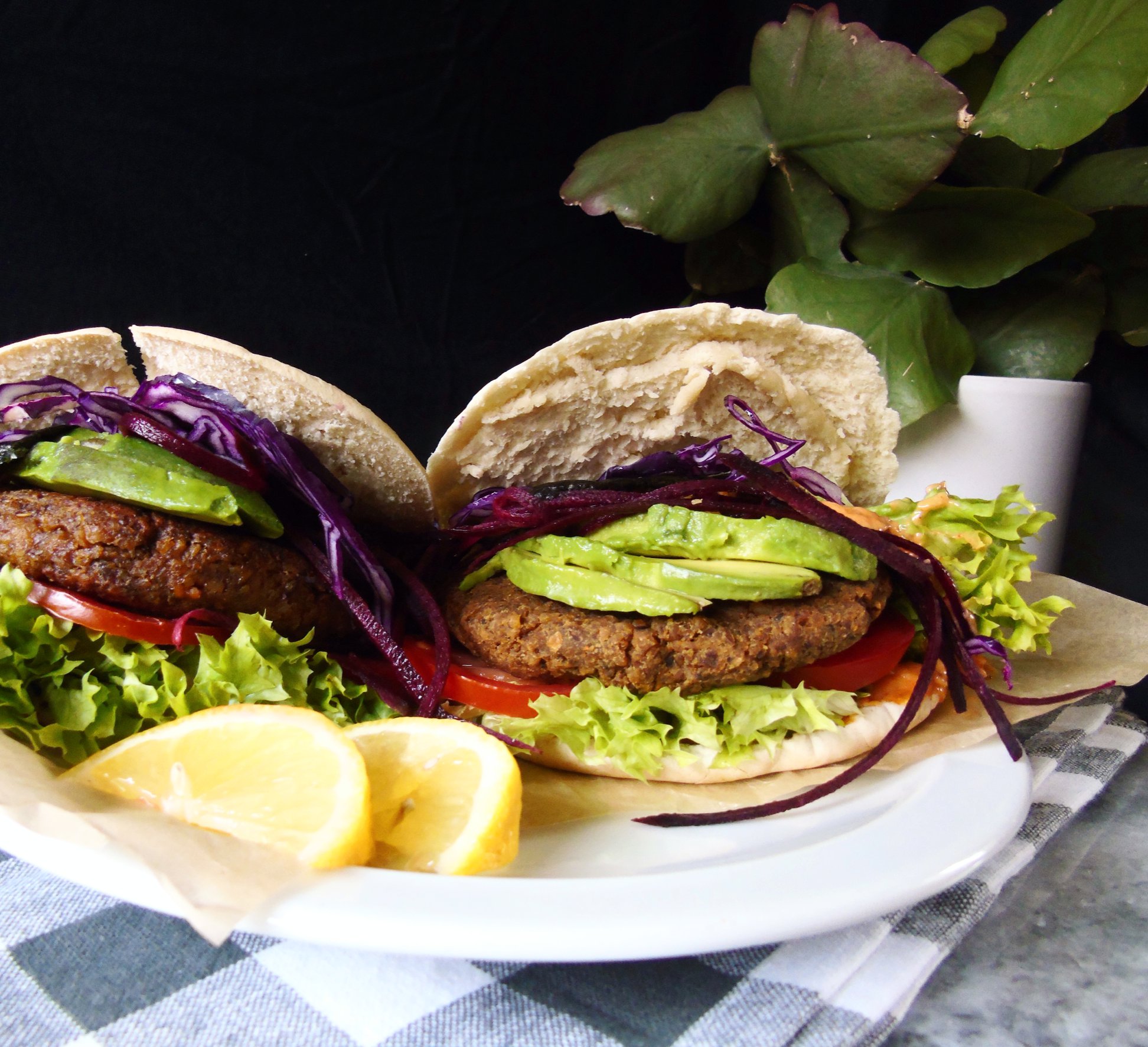 I've been on a mission of creating the perfect vegan burger for a while now. I thought I'd struck gold with my last burger recipe, but although they are really nice, this recipe takes the cake! There are a couple major problems when it comes to making vegan burgers, here are a couple of them:
The mixture becomes to moist and the burger comes out to mushy.
The mixture is to dry and the burger comes out like a weird savoury cookie.
They actually could look like cookies. I've literally had someone ask me if I made cookies during some of my previous attempts.
They fall apart.
And there are so much more!
Although my previous burger recipe was great, this one is perfection! And just in time for the summer/spring, I know what I'll be having when my family and friends decide to turn on the barbecue. Even my non vegan family members loved this burger, I love showing people that being vegan doesn't mean you have to give up you're favourite junky foods. And can you even call a whole food burger like this junky!? Nope its basically a warm salad.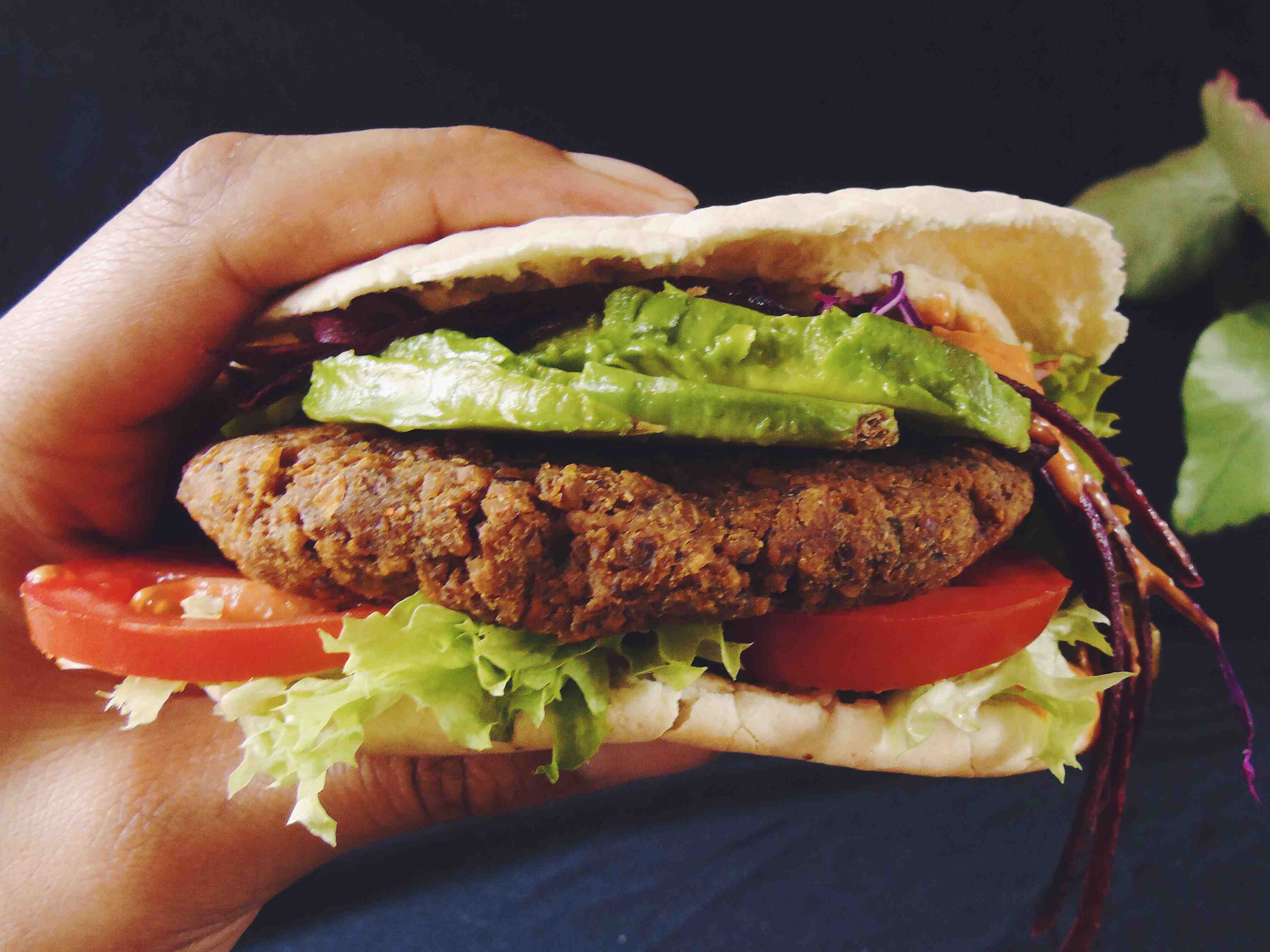 The burger pictured above was baked in the oven, which in the past left me with dry savoury cookies, but just a little coating of some good olive oil did the trick, and feel free to try it oil free as well! Although the baked burger was really nice and not dry at all, I do prefer the panfried one. Although I try to minimise my oil consumption wherever possible, with this burger its oh so worth it, and you don't need a lot to lightly pan fry the patties.
When it comes to sauce you can use whatever you like, but for this specific burger I made my own sauce using:
2 tablespoons vegan mayo
1 tsp mustard
1 tsp gochujang
a pinch of coconut sugar
The key component in this sauce definitely has to be the gochujang, which is a fermented Korean paste made from soy beans, glutinous rice, red chilli peppers and salt. At first I wasn't a huge fan of this paste, but the past few weeks it has really grown on me, to the point I eat it with almost everything!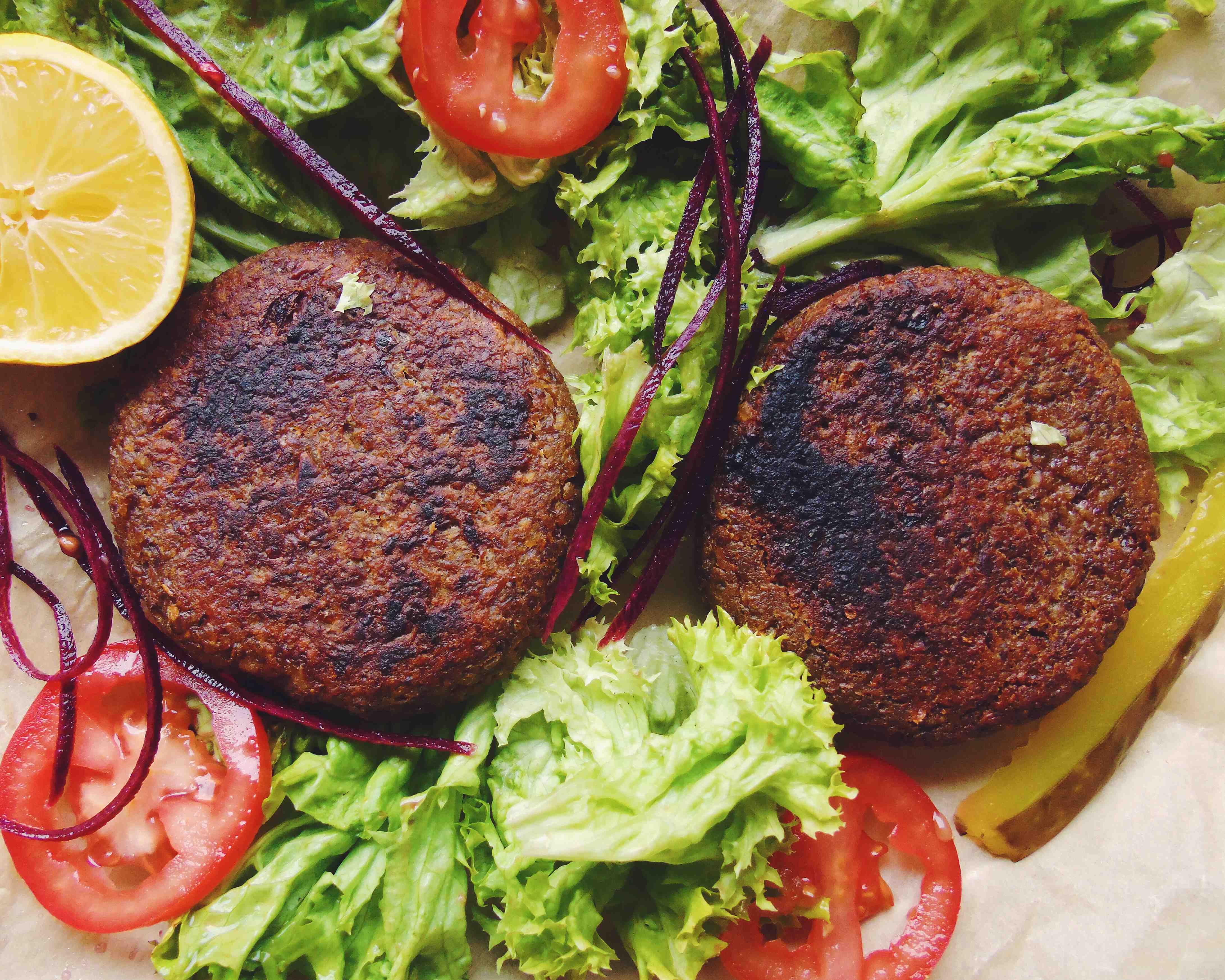 So next time your family and/or friends are having a barbecue, cook them up some of these burgers and show them how awesome vegan food can be and that its not a diet, but a lifestyle.
I'd love to know how you liked these and if you make them share a picture with me on instagram or leave a comment below!
Bless,
A.J..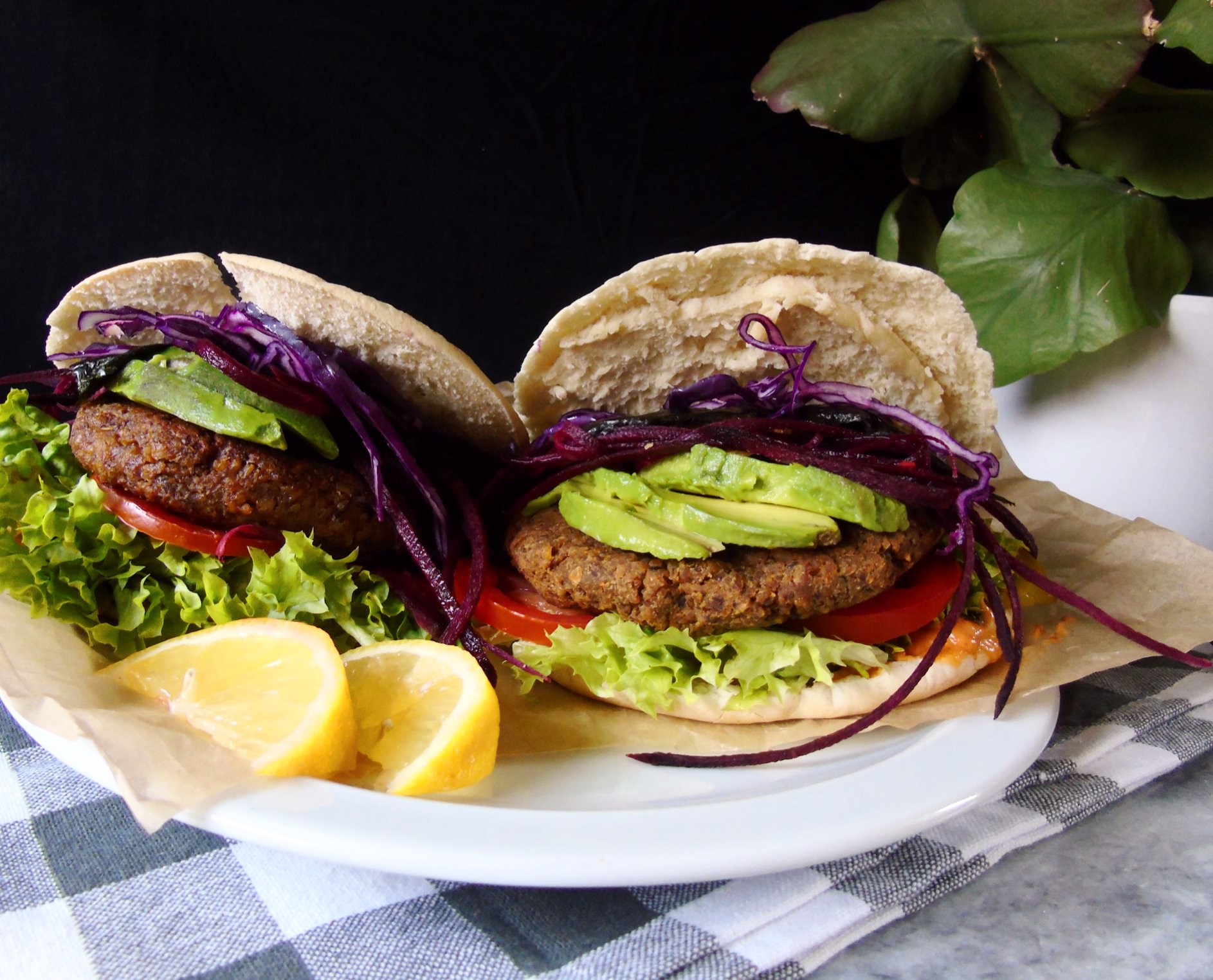 Pita Burger
Ingredients
6

Pita Bread

1 1/2

cup

cooked rice

i used basmati

1

can

chickpeas

2

flax eggs

2 tbsp crushed flax seed + 4 tbsp water

1

onion

chopped

4

cloves

garlic

chopped

250

grams

mushrooms

chopped

2

tbsp

soy sauce or tamari

1 1/4

cup

Chickpea Flour
spices
1

tbsp

coconut sugar

or any other sugar

1/4

cup

nutritional yeast

1/2

tsp

smoked paprika

powder

1/2

tsp

black pepper

powder

1/2

tsp

cumin

powder

1/2

tsp

coriander

powder

1/4

tsp

all spice

powder
Instructions
to begin make the rice and sauté the onion and garlic over medium low heat until the onions become translucent. Now add the mushrooms and a pinch of salt to draw out the moisture. Cook this until most of the moisture has evaporated.

Now drain the chickpeas and add everything apart from the chickpea flour to a food processor, you want to add that at the end. pulse a few times until everything's well combined and broken down a bit, but not to mushy.

Add the mixture to a bowl and taste a bit of the mixture to see if you want to adjust it to your own taste. Now add the chickpea flour and and mix it all together. Once everything's combined you can put a little bit of oil on your hands and take some of the mixture to form patties.

Now you can pan fry these patties or bake them in the oven. For pan fried patties you warm up a pan with some oil to a high heat and once the oil gets hot you add the burger patties to the pan. Once the patties are in the pan put the heat to medium/low and cook each side for a couple of minutes. To bake the burgers you need the preheat the oven to 175 degrees and bake them for about 12 minutes or longer or shorter depending on your oven. To see if they're done check is they're firm and a bit crisp on the outside.