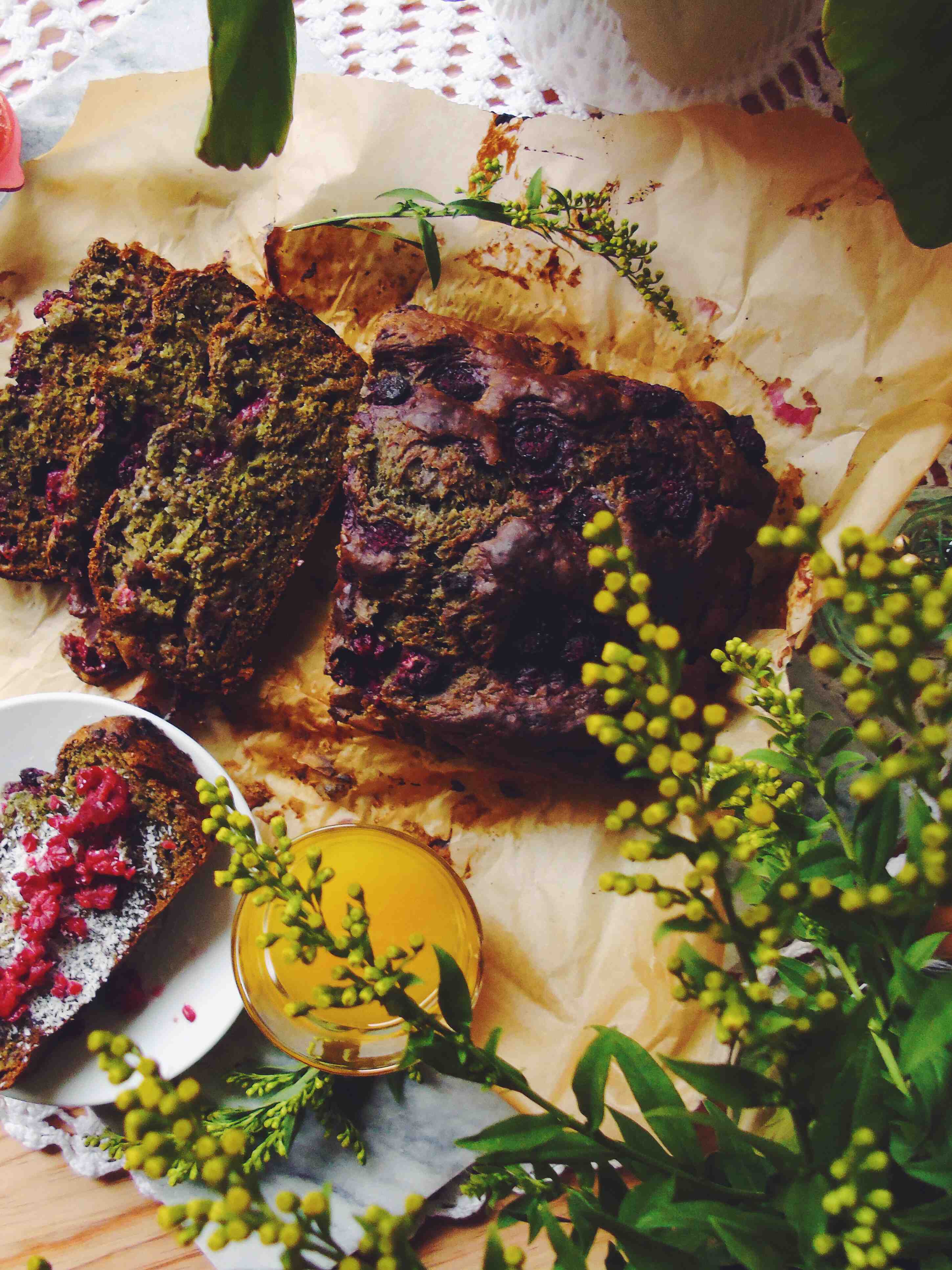 Spring has finally sprung and easter is around the corner, what better way to celebrate then with a moist (that word gives me shivers) and fluffy banana bread!? Spring is one of my favourite seasons, all the colours, flowers and sun light fill my life with nothing but joy. It would honestly be my favourite season if it would't be for my hay fever, let me tell you every spring I have to stock up on tissues and resist the urge to pull my eyes out! But all the flowers, sun rays and this banana/raspberry bread make everything well. One thing i can guarantee is that it will be a winner during your easter breakfast, brunch or dinner.
Baked goods like these are extra awesome because they require those gross over ripe bananas, that are actually pure gold. Don't even think about throwing them away, the grosser they look, the sweeter they taste. With all the bananas and berries I added to this bread you can basically call it a smoothie.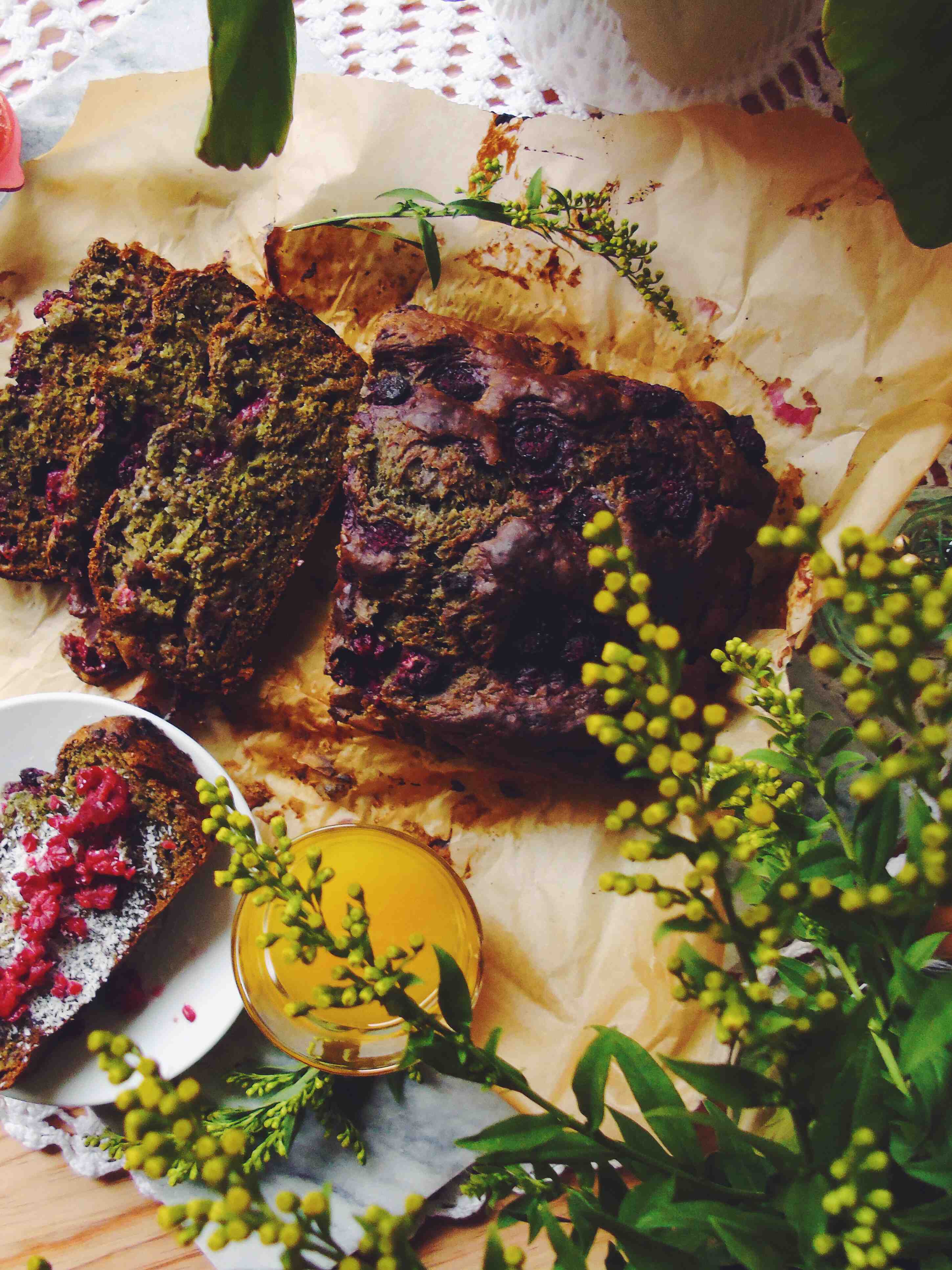 To give this bread an extra little boost of nutrients I added some spirulina (I'm lying I added it for colour, although this time the colour didn't really come trough), but feel free to leave it out if you don't have any on hand, it doesn't add to the flavour or texture so its not essential. You can also choose to add strawberries or other fruits like dried dates and figs. You can use this recipe as a base and let your imagination run wild, have fun with it!
I hope you all will love this recipe as much as I do and always feel free to let me know your opinion! One things for sure, the spring doesn't only come with pretty flowers and hay fever, but it also brought me some fresh inspiration for new content and recipes. Stay awesome everyone!
Bless,
A.J.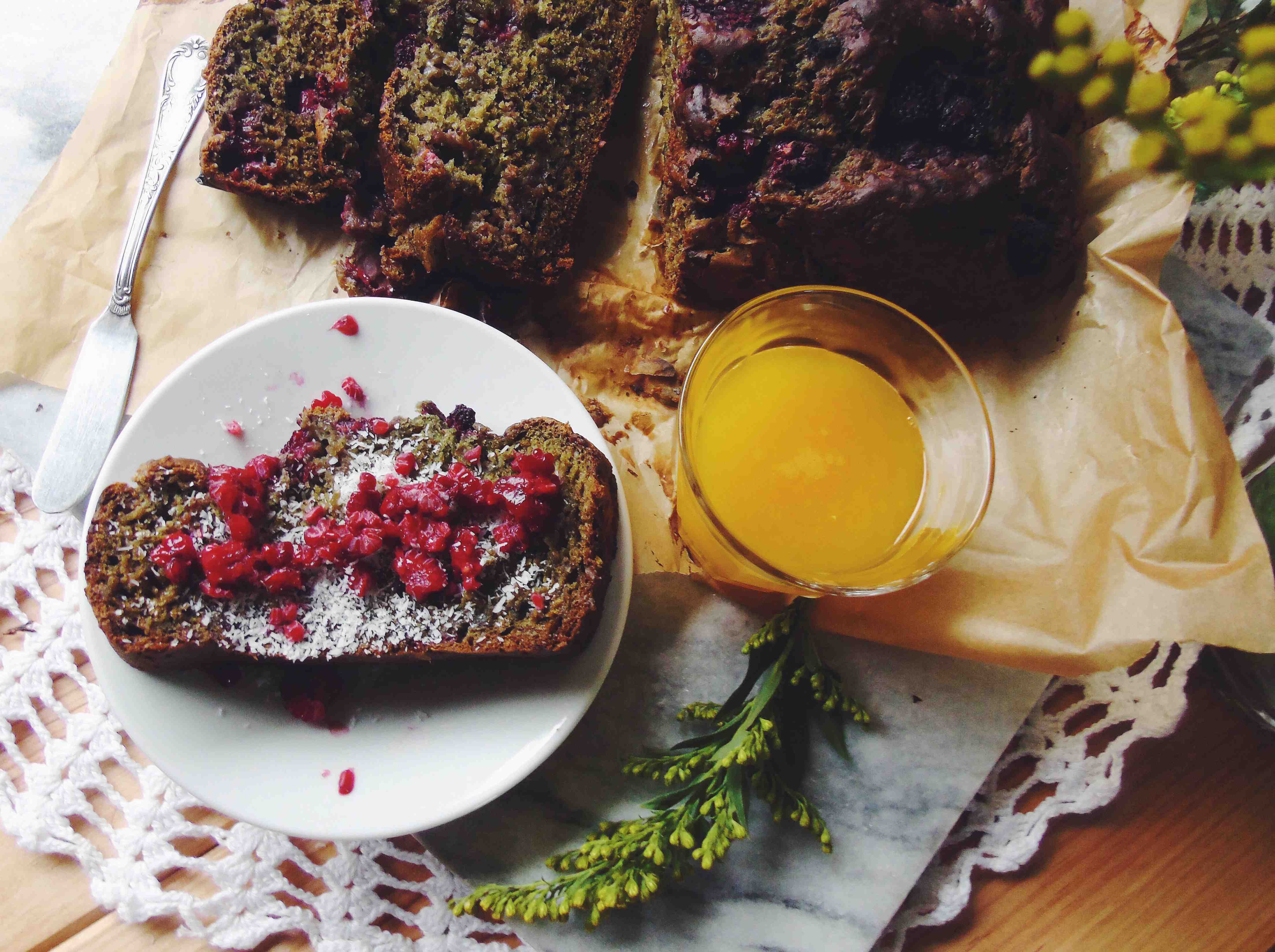 Banana/Raspberry Bread
Easy moist and fluffy banana bread filled with raspberries.
Ingredients
5

overipe bananas

I used medium bananas

4

tbsp

coconut oil

2

tbsp

flax seed

1

tsp

backing powder

1

tsp

backing soda

1

tsp

spirulina

(optional)

1/2

cup

raw cane sugar

2

cups

flour

3/4

cup

raspberries

1

tsp

cinnamon

1/2

lemon

juice
Instructions
Preheat your oven to 175 degrees Celcius or 350 Farenheit Add the bananas, sugar, lemon juice, flax egg (2 tbsp flax seeds and 4 tbsp water) and coconut oil to a bowl and mix it with a fork. When everything's mashed together you You can mix all the dry ingredients in another bowl and add them to the wet ingredient or add them to a sifter and sift them on top of the wet ingredients. fold everything together with a spatula until all the dry ingredients have incorporated. At this point you can add the raspberries and fold them into the mixture. Be sure to fold and not to over mix the batter.

Add the mixture to a baking dish covered with parchment paper or greased with some oil and top with some raspberries. I used a deep dish because the bread will rise and double in size.

Place the dish in the oven and bake for approximately 75 minutes. Be sure to stick a skewer in the middle to see if it comes out clean, if not you should leave the bread and check every couple of minutes. Once the skewer comes out clean you can remove it from the oven. Let it cool completely before cutting it, otherwise it'll break and crumble. Enjoy! 🙂