This is one of those foods that almost anyone enjoys, I mean who doesn't like fries? As much as I love fries, they don't love me back, they'll leave me feeling sluggish and heavy, I don't actually like eating that much oil myself. But there's a healthier alternative, baked fries, I'm pretty sure by now everyone's familiar with these healthy fries, they're just so good!
These sweet potato fries are quite simple to make and very satisfying to eat, but don't worry, if you hate sweet potato you can easily sub them for regular potatoes, works just as well, they'll even get a bit crisper. You could coat them with some corn starch to make them more crisp, but I don't find that necessary when making these for myself. Also feel free to play around with the spices, you may or may not like the curry powder, swap it out for some smoked paprika or Italian herbs, the options are endless!
You can have these plain as is with some sauce (hmm sriracha) or you can go all the way and be extra like me by making cheesy sweet potato fries. All you need to do is wait till the fries are done and make a little pile, now cover this with your favorite vegan cheese and melt it in the oven. Now scoop them up and place them on a platter top with some pickled jalapeños and top it with something green which in my case turned out to be cress to make you feel like you're eating something really healthy.
Now let's show all those skeptical people vegans don't only eat lettuce and carrots, which are both equally tasty by the way. Let's get baking!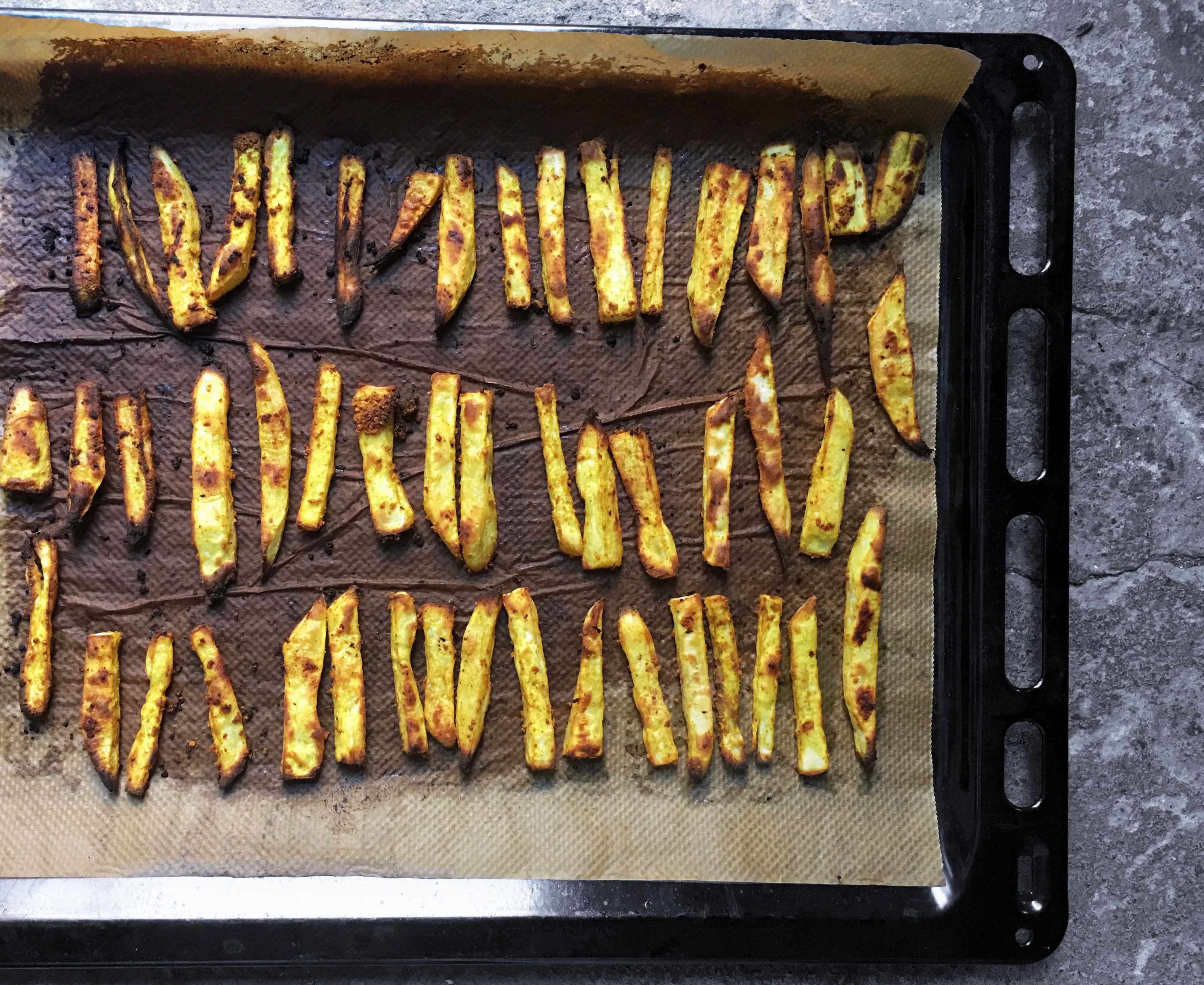 Let me know if you liked the recipe in the comments below and if you decide to recreate this dish feel free to tag me on Instagram as I'd love to see your creations, and find me on Facebook!
One Love,
A.J.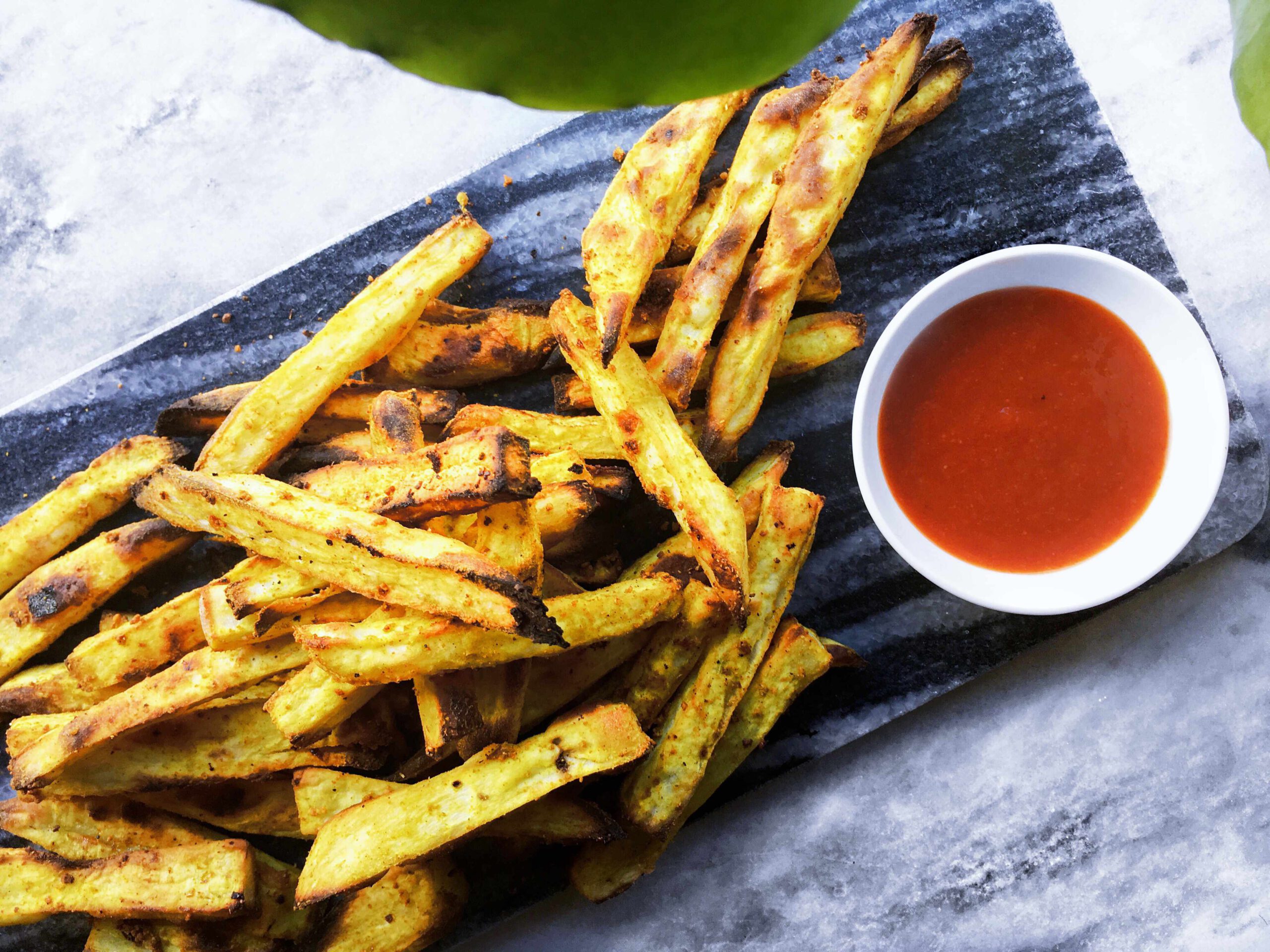 Curry Sweet Potato Fries
Simple yet tasty oven baked sweet potato curry fries.
Ingredients
1

big

sweet potato

or three small/medium ones

2

tsp

curry masala powder

2

tsp

garlic powder

drizzle

extra virgin olive oil

to taste

sa;t
Instructions
Start by cutting the sweet potato into sticks. Soak them in a bowl with water to remove some of the starch for about 30 minutes to a couple of hours if you're having them later on the day.

Preheat the oven to 220 celcius or 430 farenheit. Rinse the potatoes and place them on clean kitchen or paper towels to completely dry.

Now place the dry sweet potato in a bowl and toss them with the spices and drizzle it with some extra virgin olive oil. Line a baking tray with parchment paper and place the fries on top making sure there is space between each fry.

After about 15 minutes you can remove the tray and flip the fries, now add them back to the oven and bake for another 15 minutes or until you get slightly burnt edges. Enjoy!