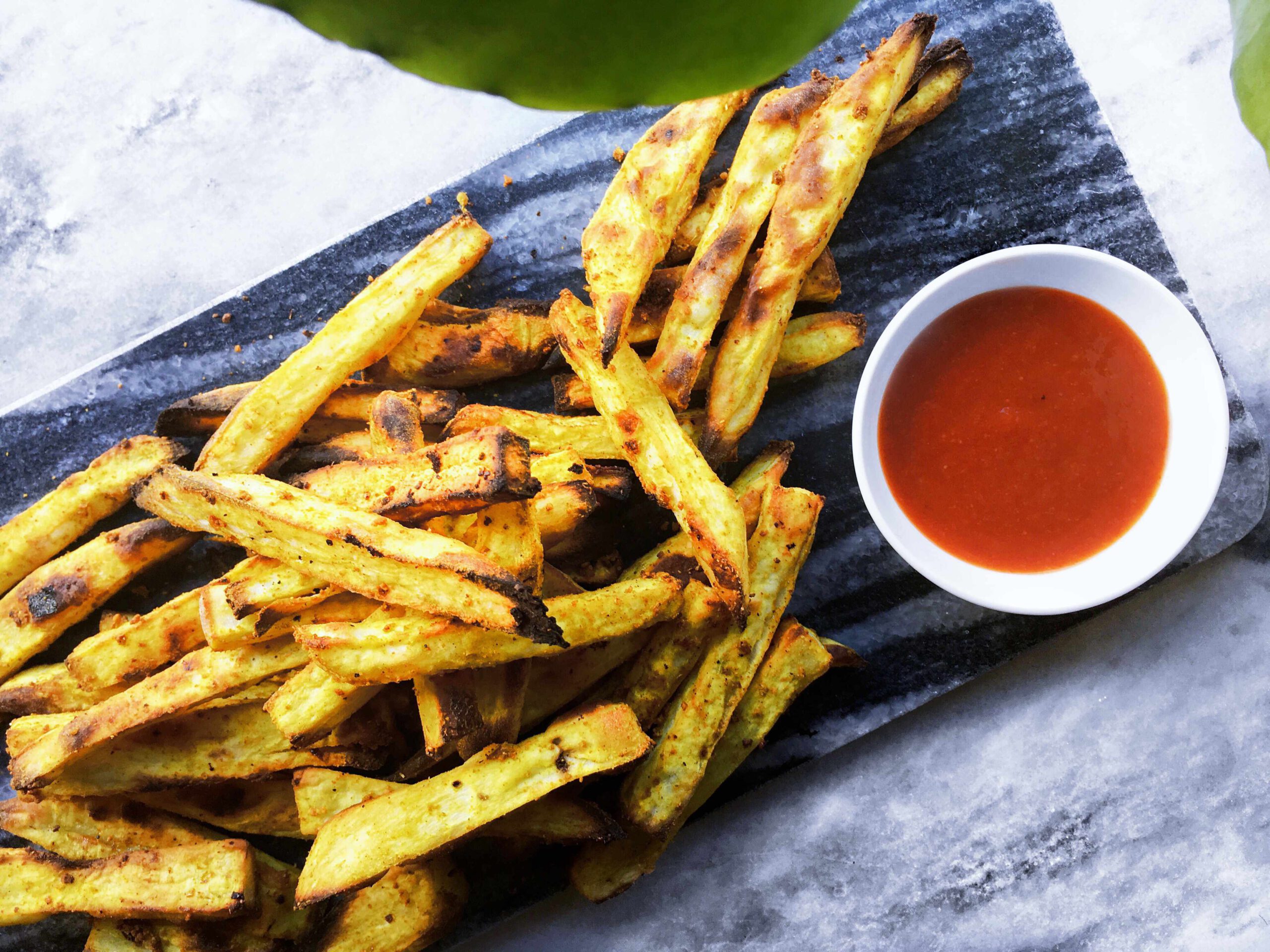 Curry Sweet Potato Fries
Simple yet tasty oven baked sweet potato curry fries.
Start by cutting the sweet potato into sticks. Soak them in a bowl with water to remove some of the starch for about 30 minutes to a couple of hours if you're having them later on the day.

Preheat the oven to 220 celcius or 430 farenheit. Rinse the potatoes and place them on clean kitchen or paper towels to completely dry.

Now place the dry sweet potato in a bowl and toss them with the spices and drizzle it with some extra virgin olive oil. Line a baking tray with parchment paper and place the fries on top making sure there is space between each fry.

After about 15 minutes you can remove the tray and flip the fries, now add them back to the oven and bake for another 15 minutes or until you get slightly burnt edges. Enjoy!