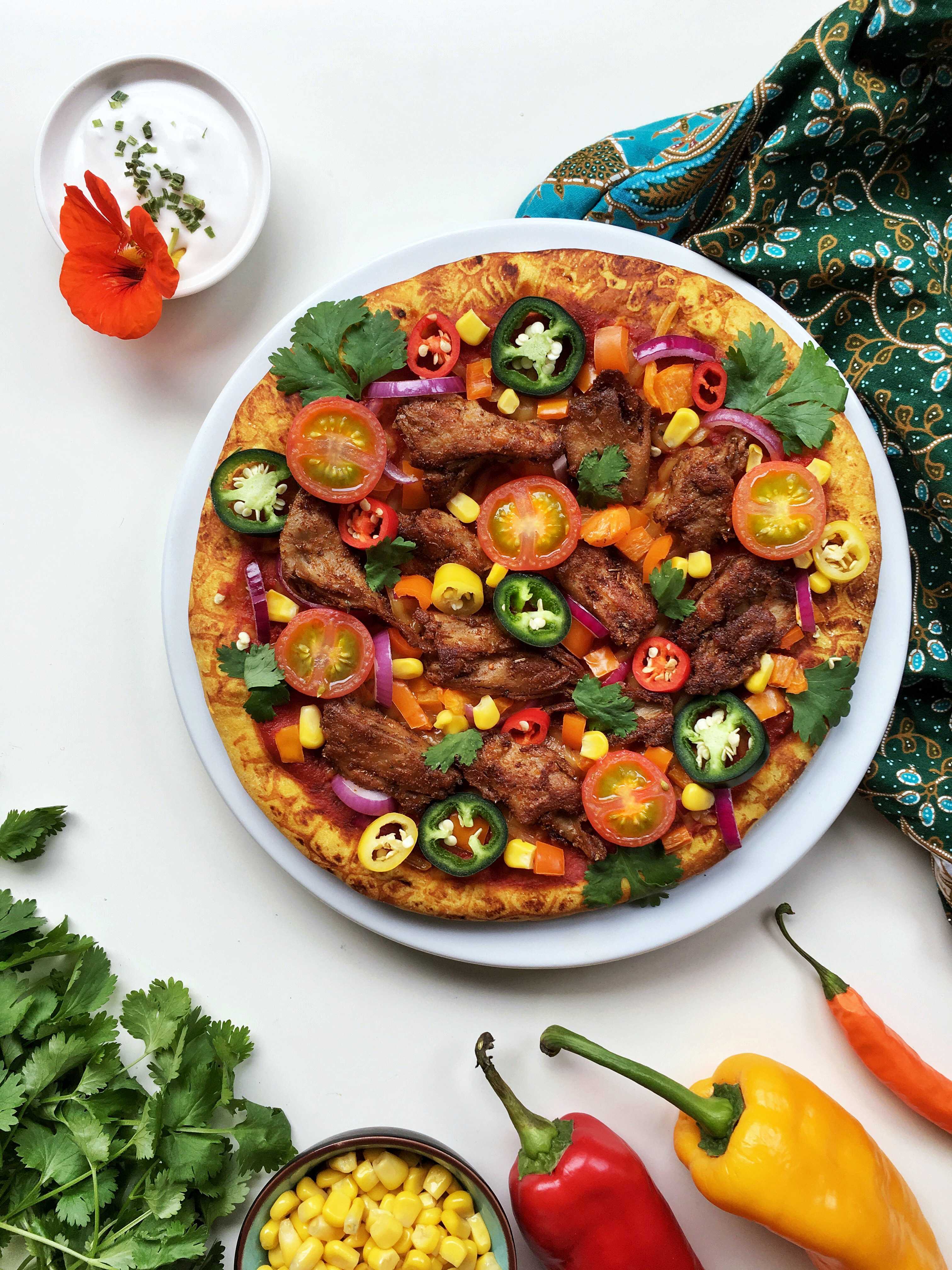 Today I'm sharing a recipe in collaboration with Magioni, whom I've been working with last month to create some delicious vegan recipes to go with their delicious pizza crusts. This post is not sponsored.
You might already know Magioni from their cauliflower pizza's. Magioni just launched their new pumpkin pizza crust, which goes perfect with the new season and to celebrate I decided to make an easy and fun recipe to go along this crust. The crusts are available at AH in the Netherlands, but don't worry, if you don't have excess to this crust you can make it on any pizza crust available.
The reason I decided to team up with Magioni is because I saw an opportunity to spread even more awareness on a vegan diet/lifestyle. By creating a few fun and creative recipes for them to share I know for sure that there will be many people introduced to a more conscious way of eating.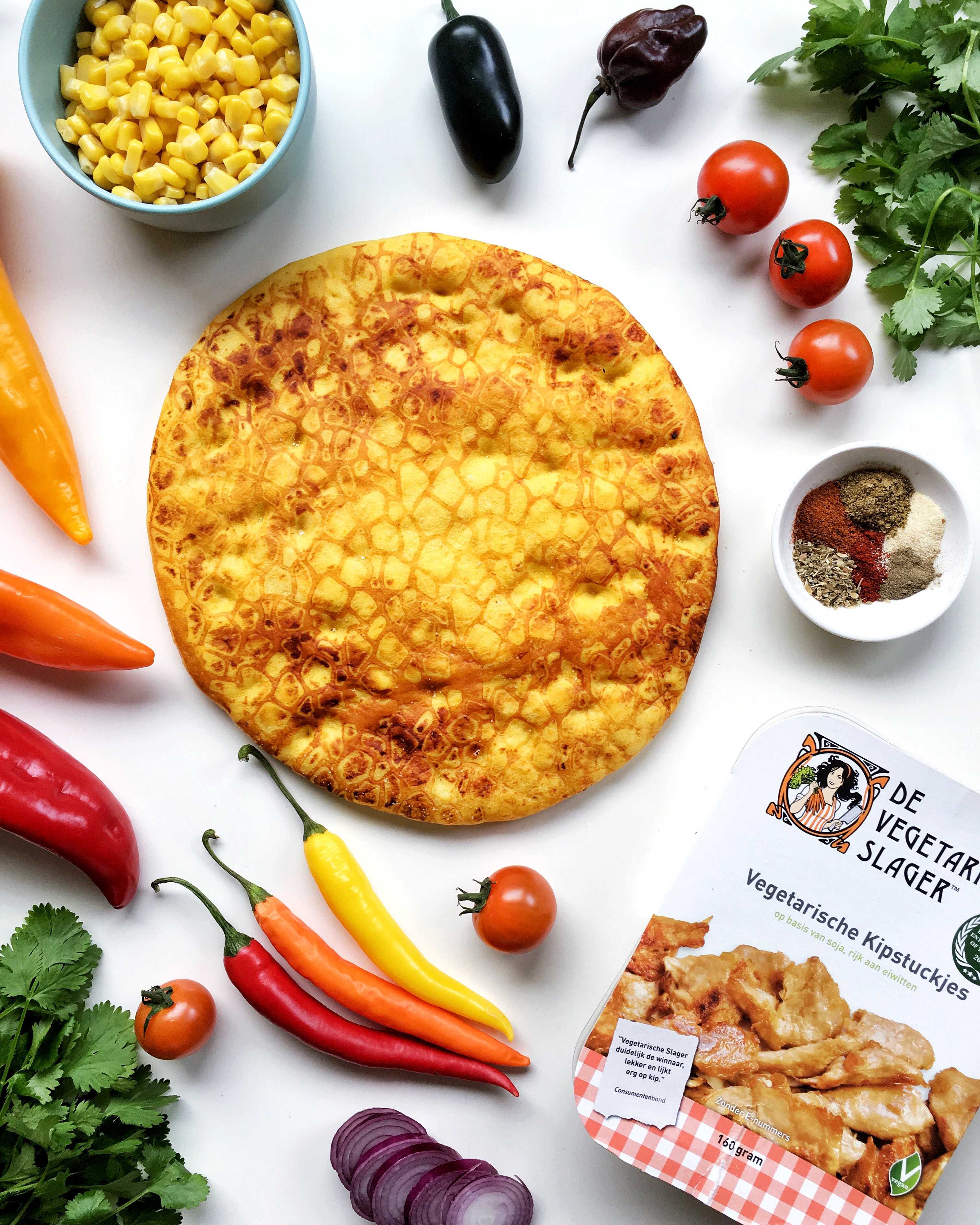 For this recipe we are going to ignore the fact that it's autumn (here in the northern hemisphere) and pretend that we're still stuck in summer with this fun and colourful pizza. We'll be using some vegan chicken substitutes from the vegetarische slager which translates to "vegetarian butcher" (any chicken substitute will work) and a whole bunch of colourful veggies.
We're bringing some colour and heat to these colder and darker days, but know that you can always adjust the recipe to your own liking. If for example you can't handle the heat that skip the peppers and stick with the veggies, or maybe you're not into meat substitutes, try using unripe jackfruit instead.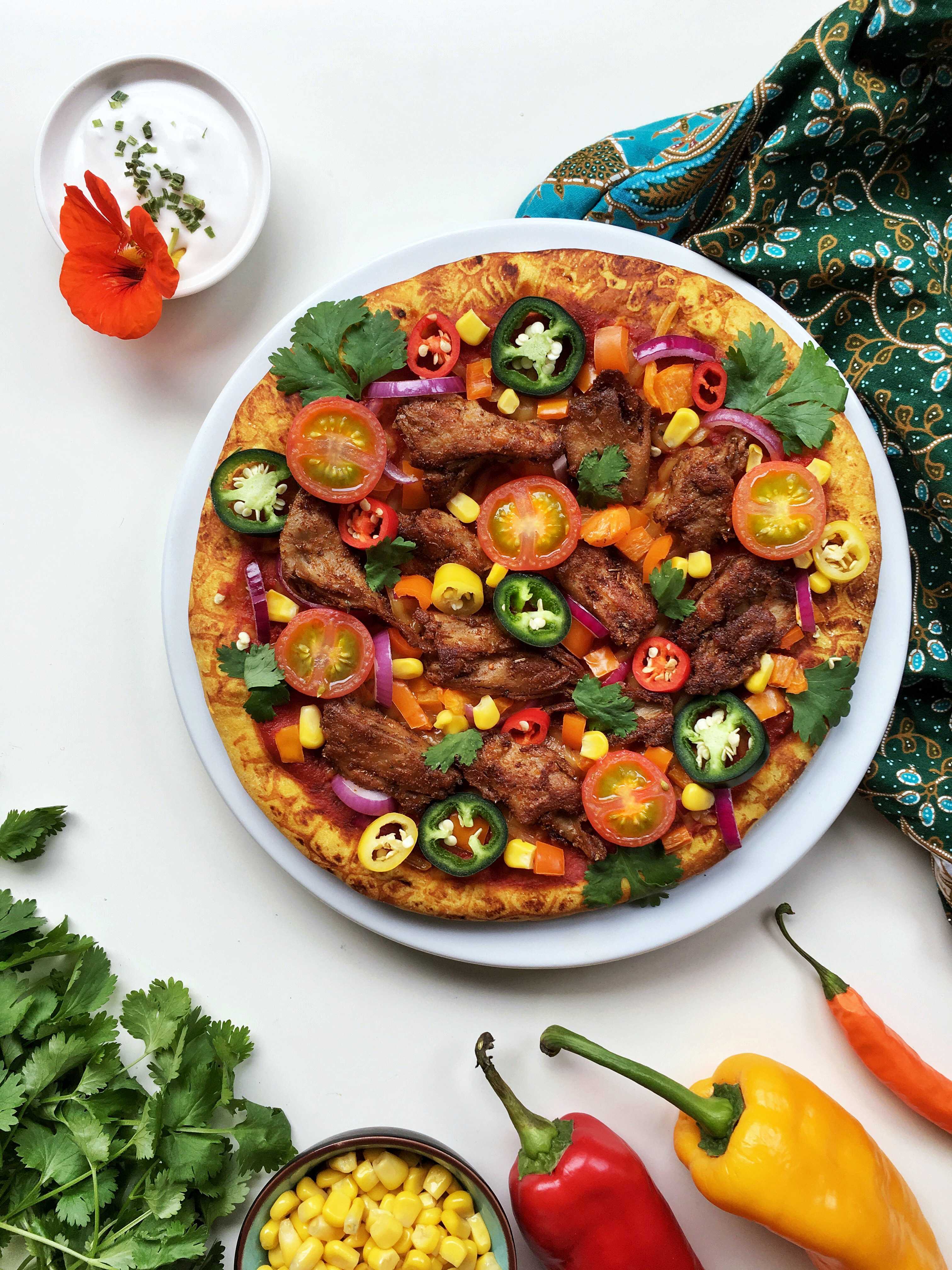 Leave a comment below letting me know what your favorite pizza toppings are! Now let's get to it and start making some delicious pizzas.
If you decide to recreate this dish feel free to tag me on Instagram as I'd love to see your creations, and find me on Facebook!
One Love,
A.J.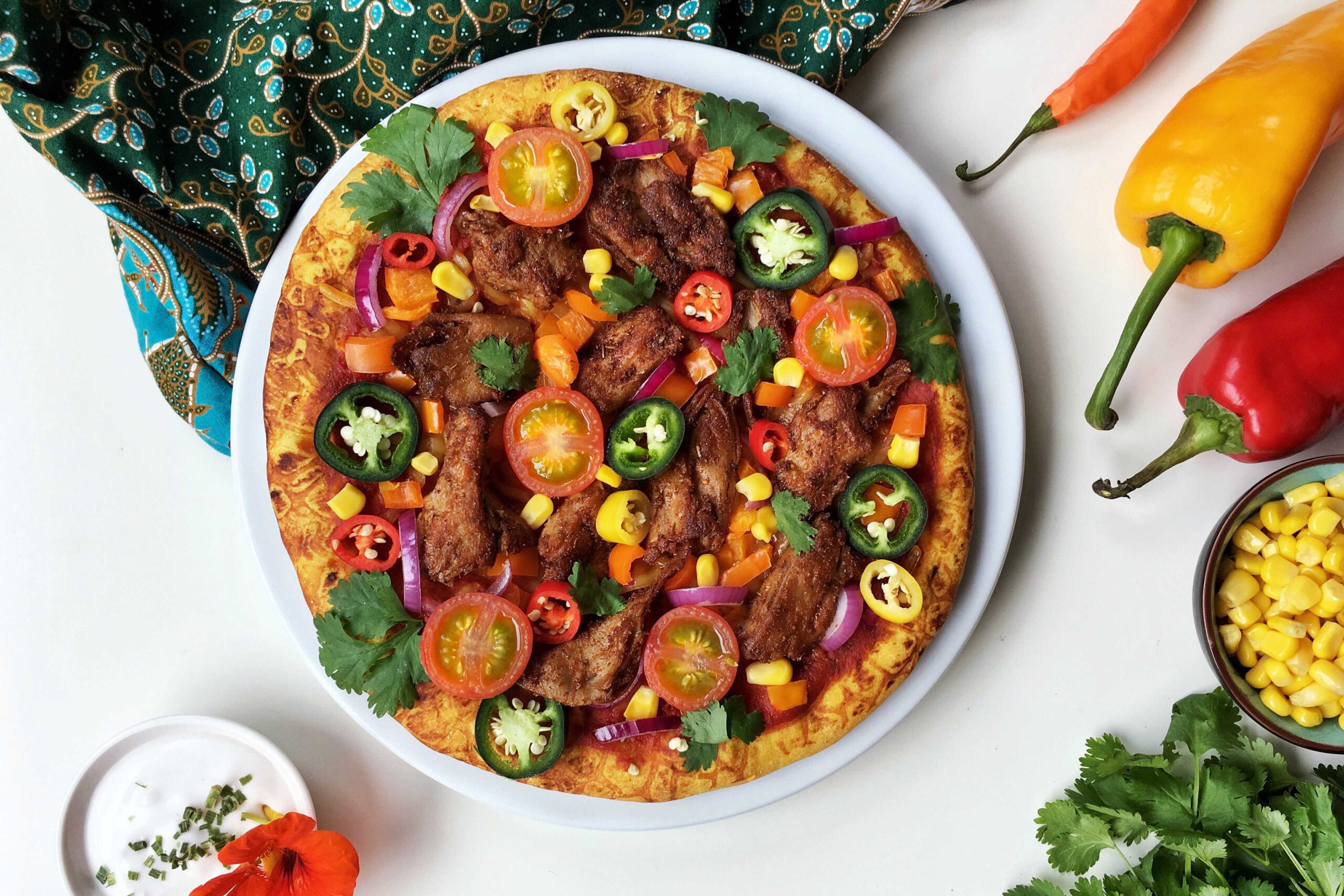 Magioni Fiesta Pumpkin Pizza
A deliciously colourful pizza, oh and it's vegan!
Ingredients
Pizza
1

Pizza Crust

4

tbsp

tomato sauce

1

chili and jalapeno

skip if they're too hot for you

1

small

red onion

1

bell pepper

1

handful

cilantro

1

serving

corn

3

(cheri) tomatoes
Chicken Substitute
160

grams

chicken substitute

1/4

tsp

smoked paprika

1/4

tsp

garlic powder

1/4

tsp

chili powder

1/4

tsp

cumin

1/4

tsp

oregano

to taste

salt and pepper
Instructions
Start by preheating the oven to 175 Celcius or 350 Farenheit. Heat your pan over medium heat and add oil and the "chicken pieces. Cook them until browned and add the spices, cook for another minute. Now add salt and pepper to taste.

Place a layer of tomato sauce on the pizza crust and optionally add some vegan cheese, cover with the "chicken" pieces and the red onion. Bake it in the oven for about 10 minutes before removing it and topping it with the remaining ingredients. Tip: Mix some vegan coconut yoghurt and sriracha (hot sauce) for a delicious tangy and spicy dip! Enjoy!