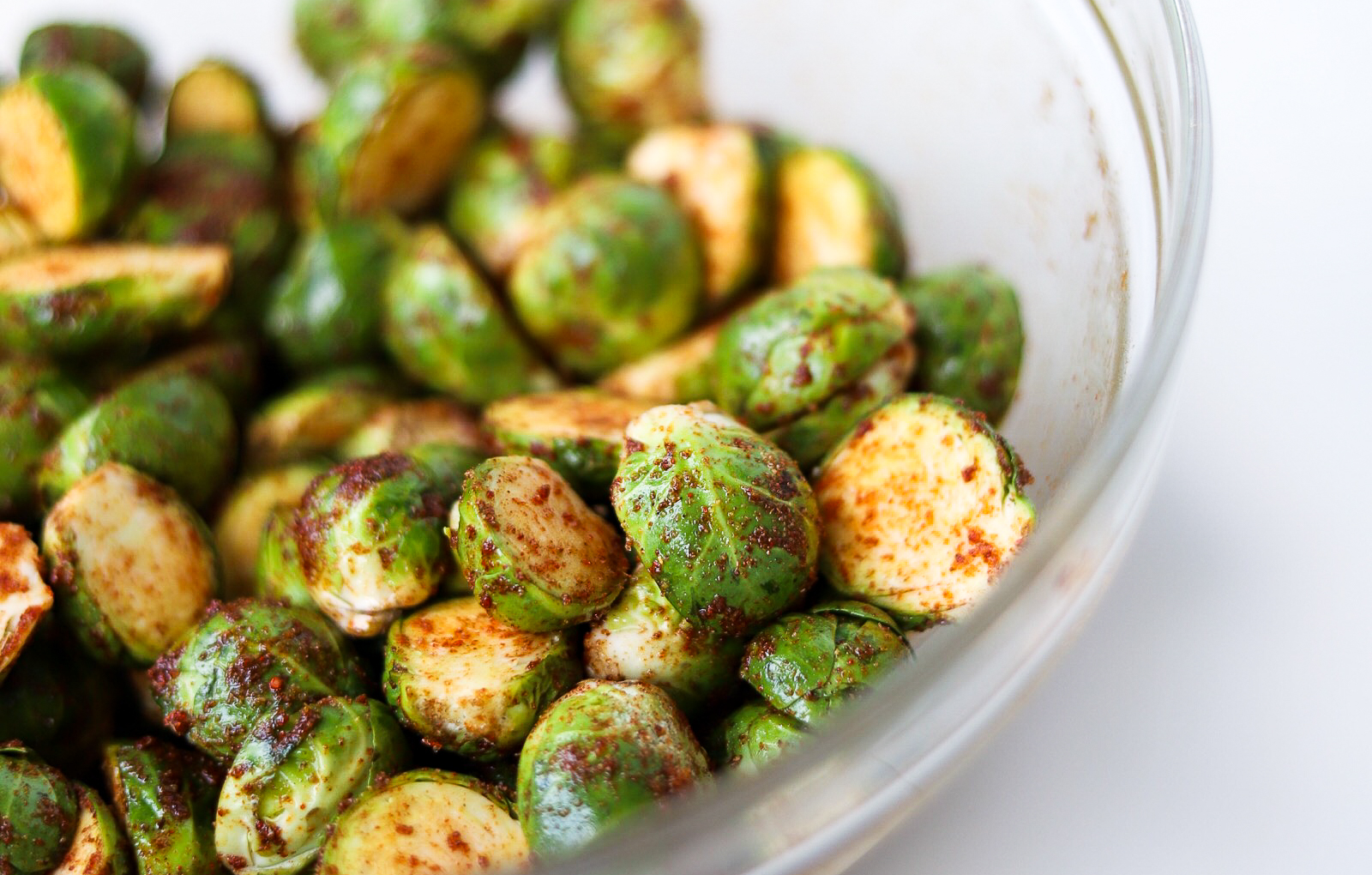 Brussels Sprouts and I haven't always seen eye to eye, but we both matured (well mostly me), and now we tolerate and sometimes even adore each other (again mostly me). Where as a child even the sight of this cruciferous vegetable would make me gag, I'm now left seeing potential. All these bright green clusters of leaves needed was some good oil, spice and everything nice. These are great as a snack, a side dish, or mixed in a salad.
Being totally serious, I actually hated brussels sprouts and refused to eat it, and if my parents would try me, I would cause a scene. But we mature over time, and I decided to give them another go, show them some love, to see if things might have changed, and they did…
I must admit that, I actually grew to (almost) love these little green veggies! They don't upset me anymore and sometimes, every once in a while, they even make my cravings list.
This recipe is quite straight forward and easy, all the sprouts need are a bit of oil, spices and an oven to roast them in. I've found that when it comes to most veggies, roasting them is always a safe bet, it requires little attention and you can really pack on the flavour.
The great thing about this recipe is that you can have the brussels sprouts warm from the oven or you could safe them in a container for later. Mine usually don't make it through the day, but sometimes I like to put some aside so I can add them to a salad one or two days later.
Now let's get to it, time to eat your greens!
If you decide to recreate this dish feel free to tag me on Instagram as I'd love to see your creations, and find me on Facebook!
One Love,
A.J.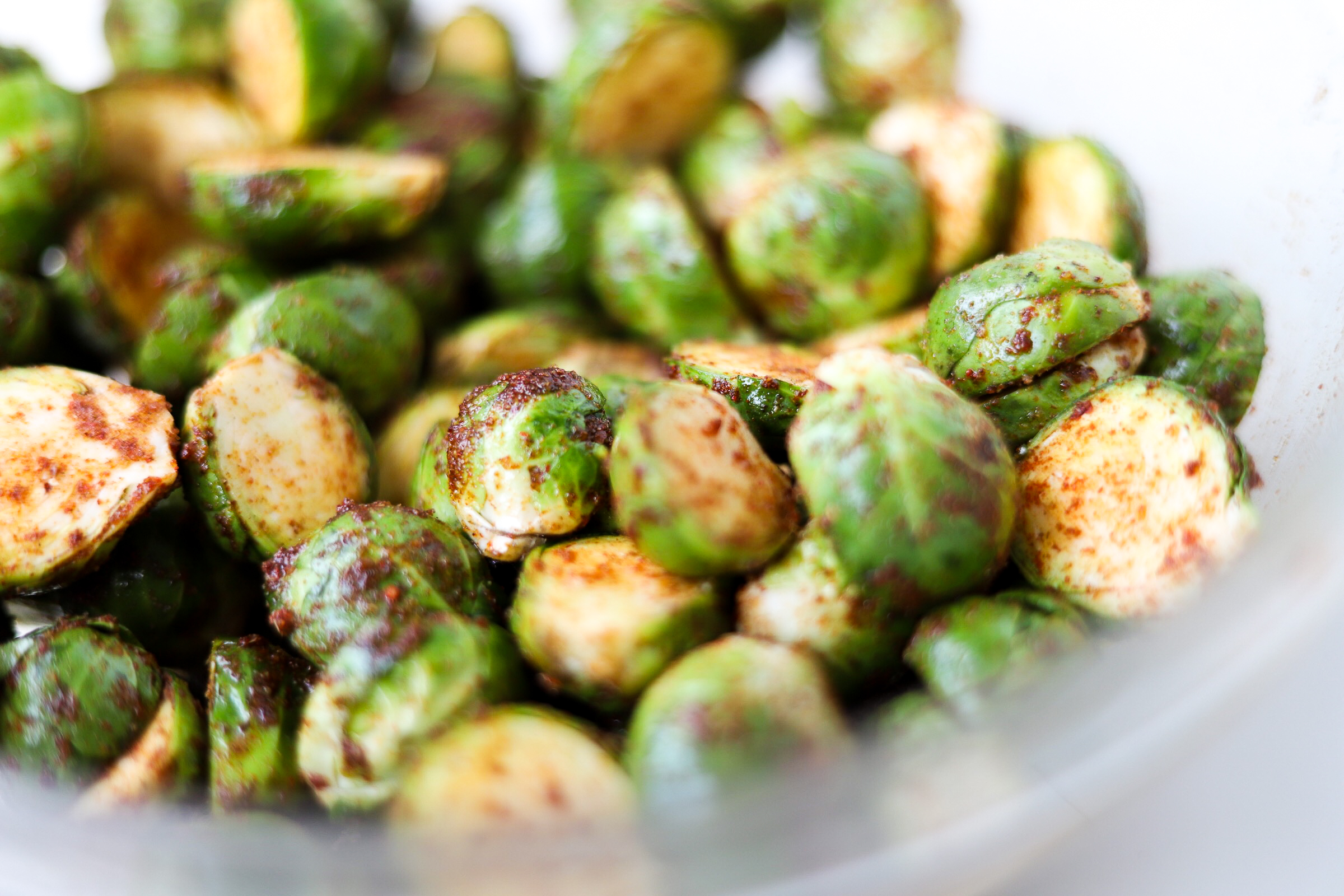 Roasted Brussels Sprouts
A perfect side or snack without the guilt!
Ingredients
500

grams

brussels sprouts

1

tsp

garlic powder

1/2

tsp

chili powder

1/2

tsp

cumin

1

tbsp

olive oil

1/2

tsp

smoked paprika

1

tsp

maple syrup or agave

(or omit if you want to make it sugar free)

to taste

salt and pepper
Instructions
Start by preheating your oven to 175 celcius or 350 farenheit. Now cut the brussels sprouts in half from the stem to top. Place them all in a bowl and cover it with the remaining ingredients, make sure to mix it well.

Place the brussels sprouts cut side down on a parchment lined baking sheet and roast them for about 20 minutes or until the outside becomes a bit crisp. Remove them from the oven and enjoy them hot or cold!