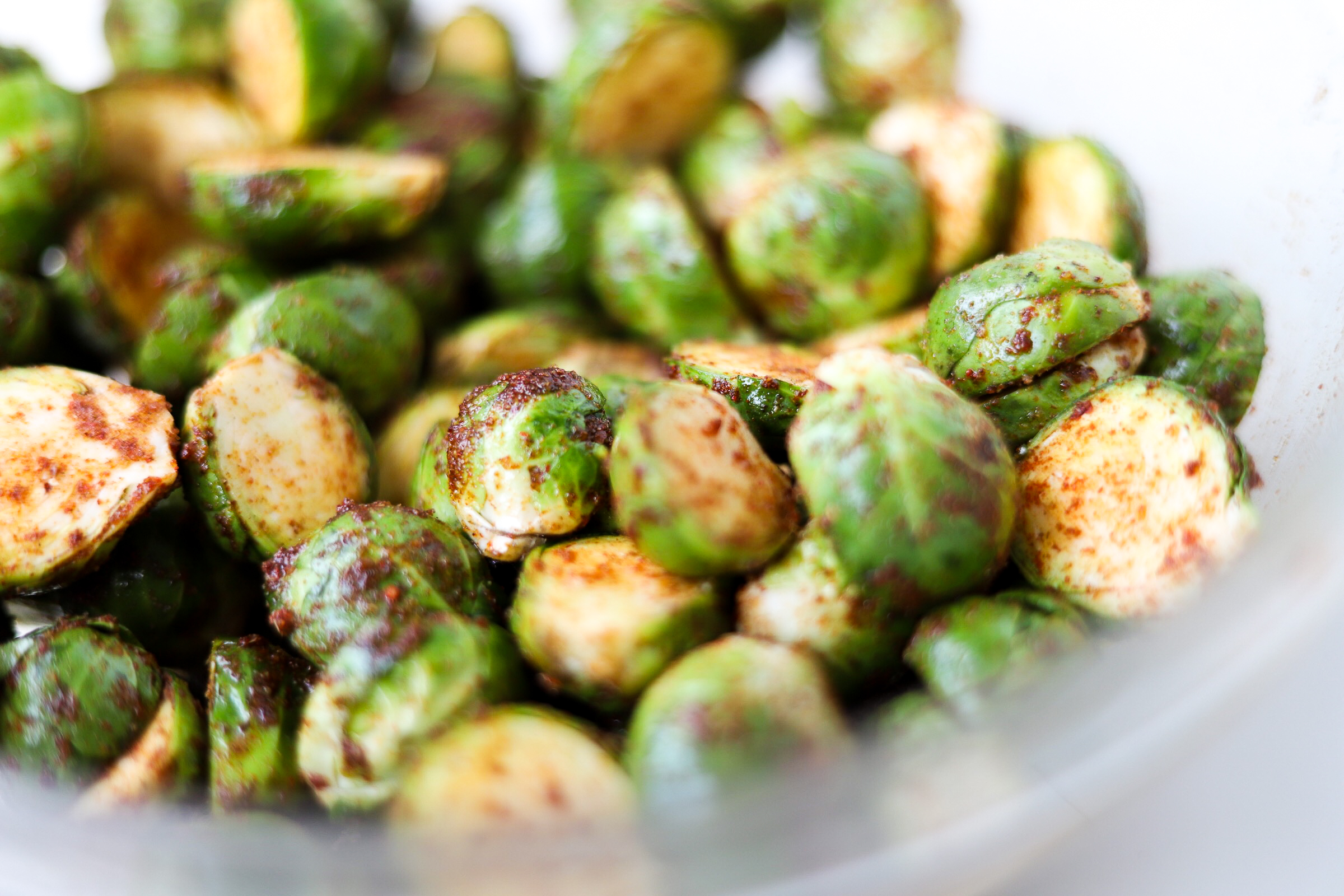 Roasted Brussels Sprouts
A perfect side or snack without the guilt!
Start by preheating your oven to 175 celcius or 350 farenheit. Now cut the brussels sprouts in half from the stem to top. Place them all in a bowl and cover it with the remaining ingredients, make sure to mix it well.

Place the brussels sprouts cut side down on a parchment lined baking sheet and roast them for about 20 minutes or until the outside becomes a bit crisp. Remove them from the oven and enjoy them hot or cold!