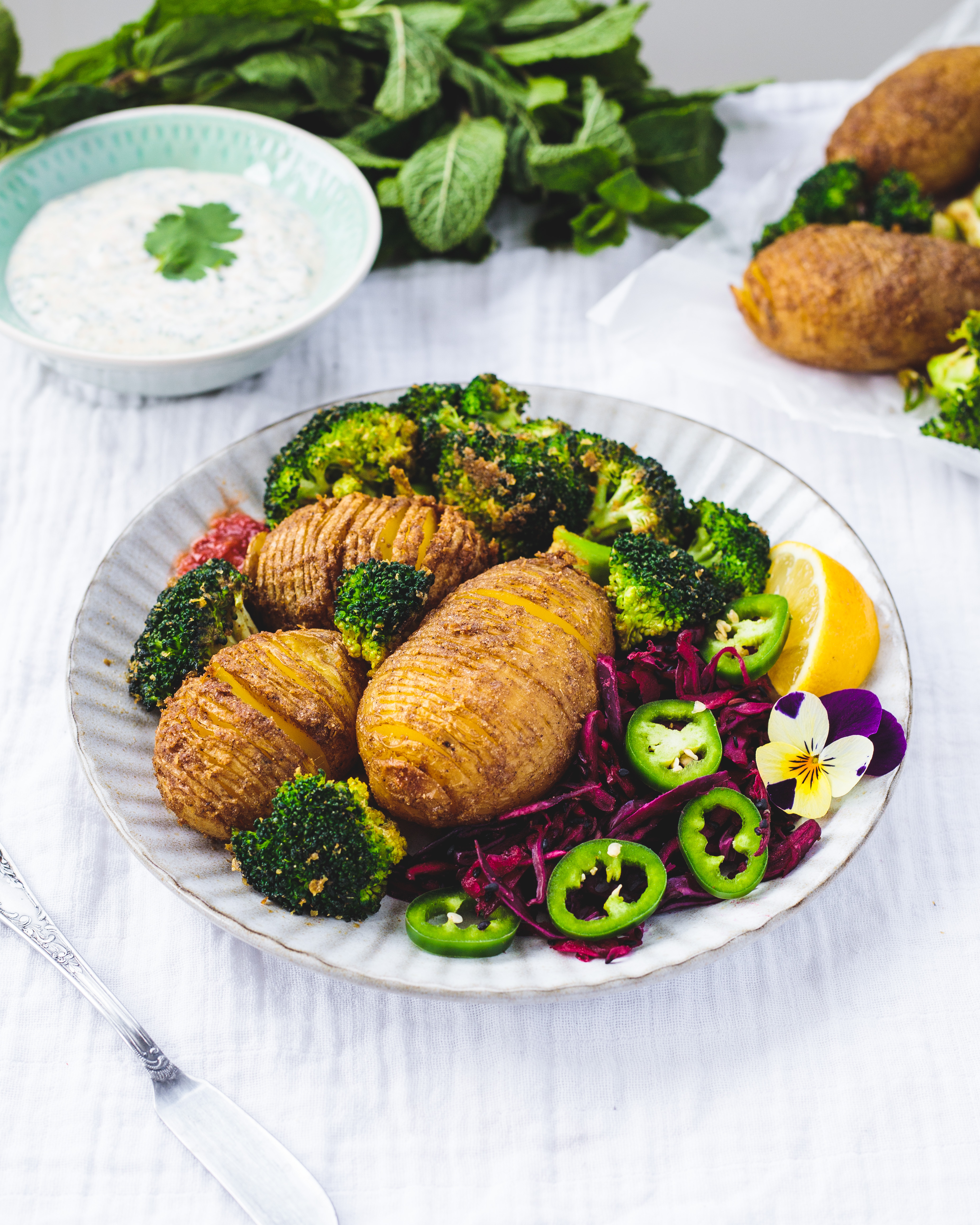 Spring might have finally sprung but were not done with our comforting warming foods just yet, and what's more comforting that some hasselback potatoes with a warming garam masala spiced oil. The combination of the potatoes and spice mix creates a soul full dish which we combined with a creamy zesty sauce filled with cilantro & mint to create a perfect balance.
Not only is this recipe incredibly simple to make, you can easily make a big batch as a way to prep your meals throughout the week.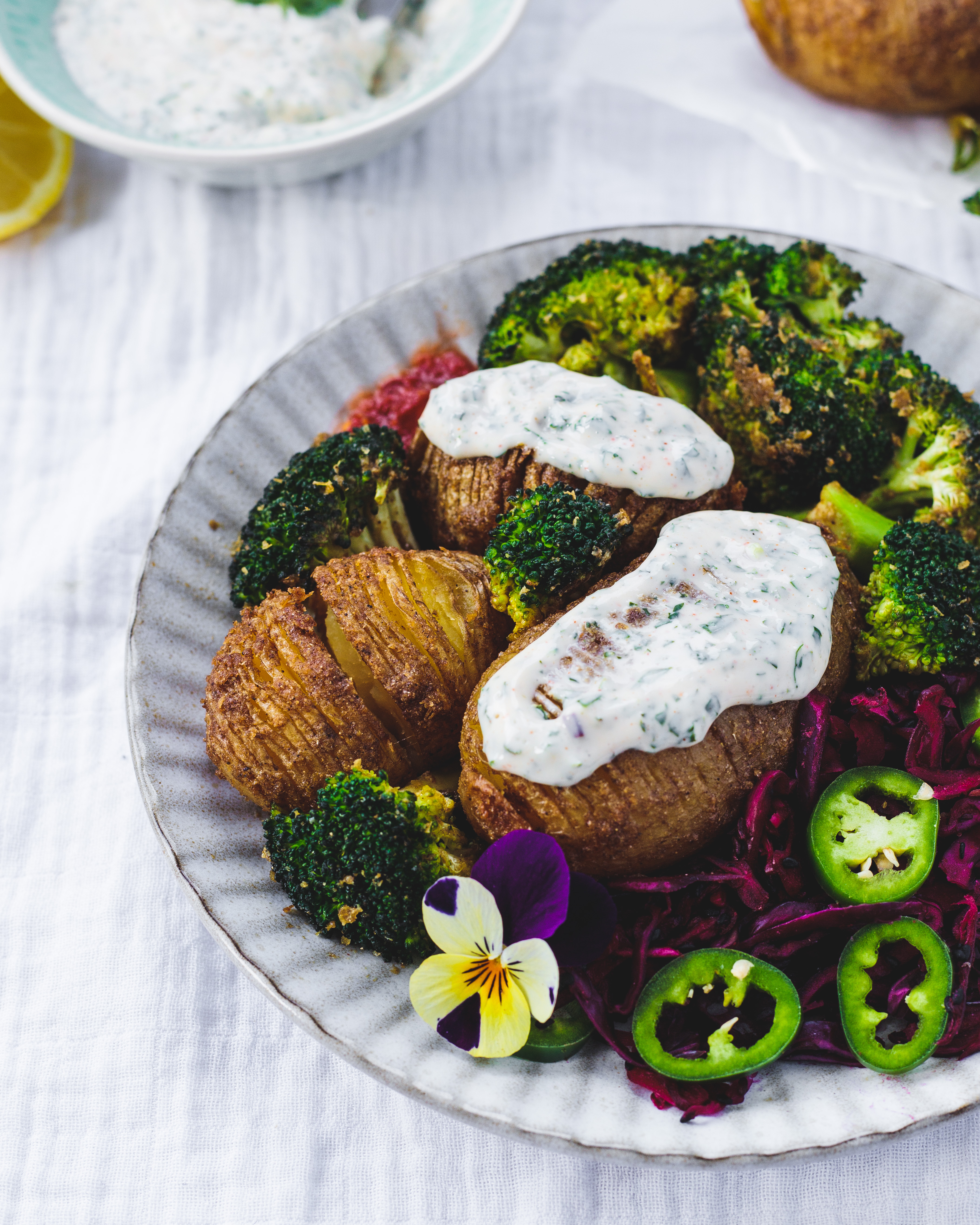 To make the sauce all you need is some tablespoons of coconut yoghurt, a handful of mint and cilantro (finely chopped), a generous amount of lemon juice and some garlic powder and salt to taste. You will be adding this sauce on everything trust me! Oh and if you're looking for the measurements you're not gonna find them, I always make this sauce on taste, so I invite you to do the same, turn the kitchen into a playground!
If you decide to recreate this dish feel free to tag me on Instagram as I'd love to see your creations, and find me on Facebook!
One Love,
A.J.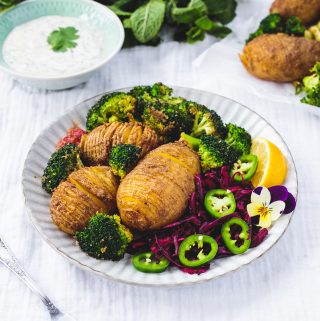 Garam Masala Hasselback Potatoes
Potatoes infused with a delicious spice mix to create a comforting classic.
Ingredients
1

kilo

potatoes

2

tsp

garlic powder

1

tsp

onion powder

2

tsp

garam masala

2

tsp

coriander powder

3

tbsp

nutritional yeast

4

tbsp

extra virgin olive oil

to taste

salt
Instructions
preheat the oven to 190 degrees Celcius or 375 Farenheit (Gas Mark 5). To a bowl add the spices and olive oil and mix to create the spiced oil to coat the potatoes with. Start cutting vertical slits in the potatoes, leaving about 1 quarter attached.

Cover the potatoes with the oil and leave the remaining oil to roast additional vegetable like carrots and broccoli. Bake the potatoes for about 45 minutes or until they are golden brown. You can keep the leftovers in the fridge for later in the week, enjoy!