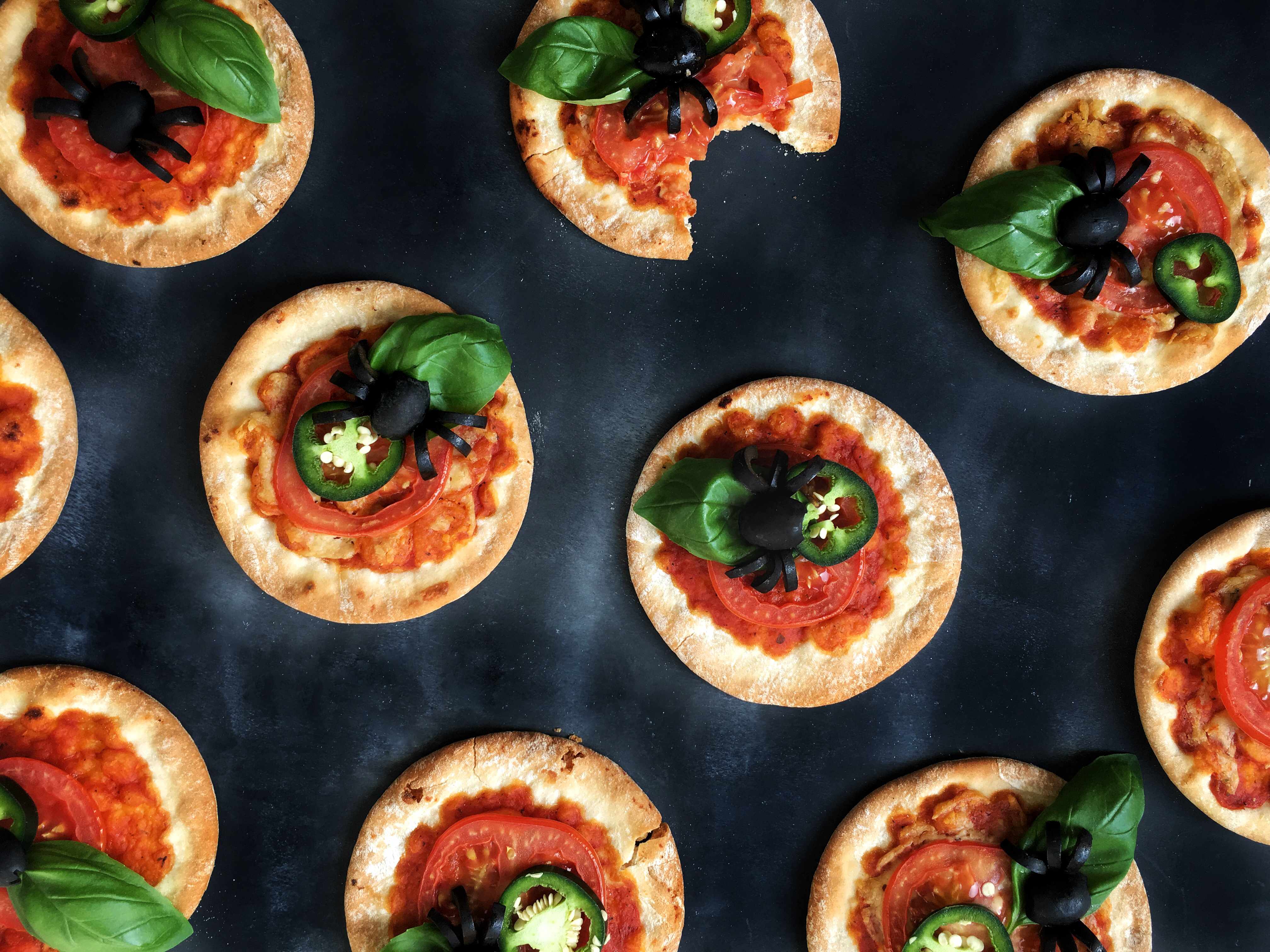 It's almost halloween and I've got a party planned for me and my friends, were I will be serving them with vegan halloween food. I'm too ashamed to call this a recipe, so let's just call it an inspiration post. Being totally honest, this day I don't want to spend the majority of the time in the kitchen, I want to be spending it with my friends, so the menu will be filled with simple yet delicious dishes like these easy peasy mini pizza's. No need to make dough or spend more time than necessary when you can simply buy pre made pizza crusts, I even saved time on cutting the pizza's by getting the mini ones. If you're in the Netherlands you can find these mini crusts at the freezer section of Albert Heijn (not sponsored).
Personally I don't really care much for commercialised holidays, but I will take every opportunity I get to gather my friends and throw a party for them. Cooking and serving food has truly become a passion of mine, oh and I do like a good horror, so why not take throw a halloween party, right!?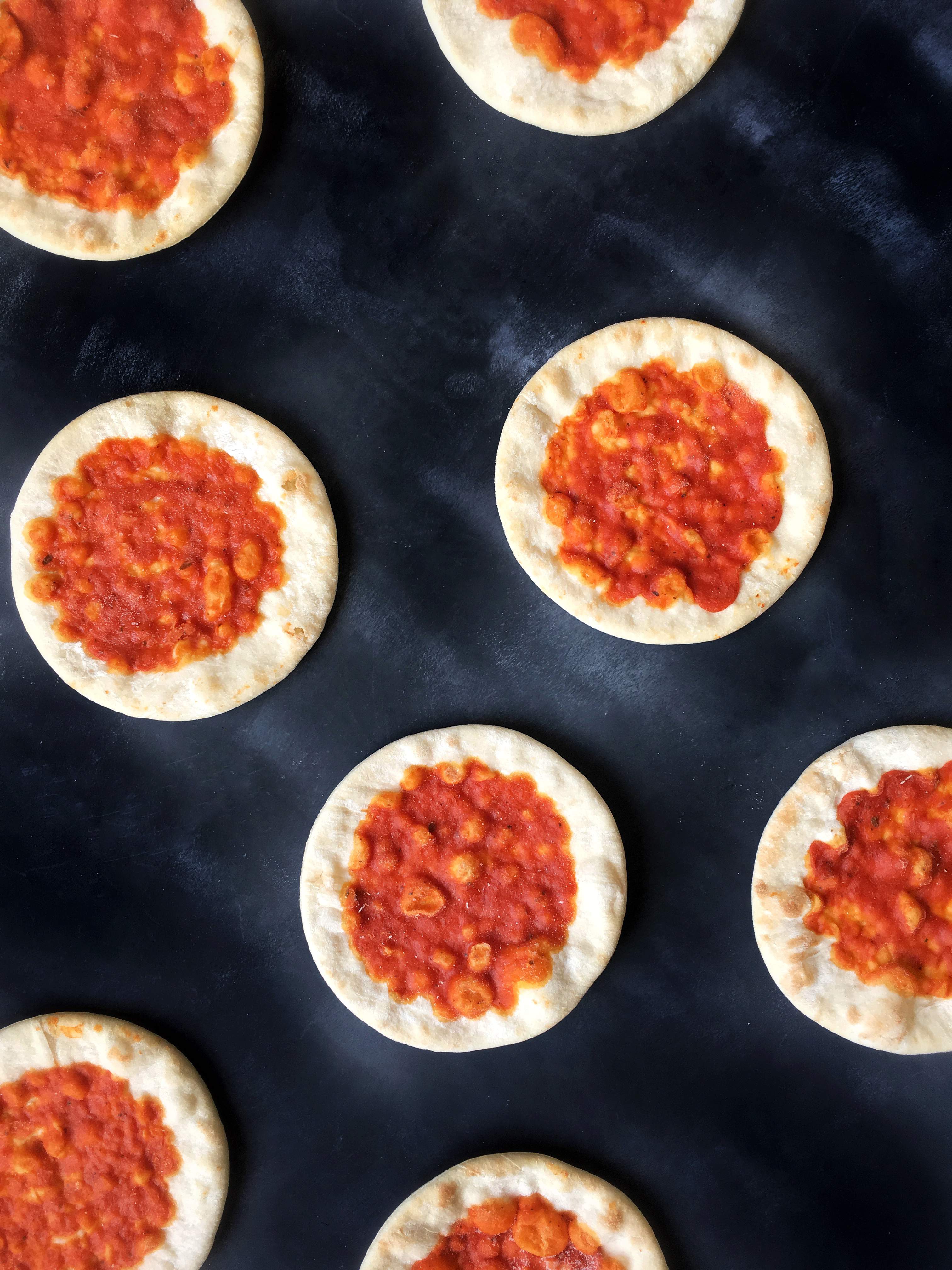 This dish is incredibly simple and also fun to make for the kids, you need less than 5 ingredients, but you can definitely take it to another level by adding some additional toppings. Some things you could add are vegan cheese, sun dried tomatoes, spinach or whatever floats your boat. On some of the pizza's I added a layer of hummus before baking in the oven, it's a must try!
Fun fact: Spider season is my LEAST fave, let me explain why. Growing up I watched a black and white movie over at my grandparents (I'm getting old), it looked fun. There was an old woman who helped a small girl find her way, "such a sweet old lady" I thought, I couldn't be more wrong. The old "lady" lured the young girl to a huge room, transformed into a giant spider and ate the girl. For an entire year (each and every night!) I had a reoccurring dream where a spider wanted to eat me, it even had people hanging of chains.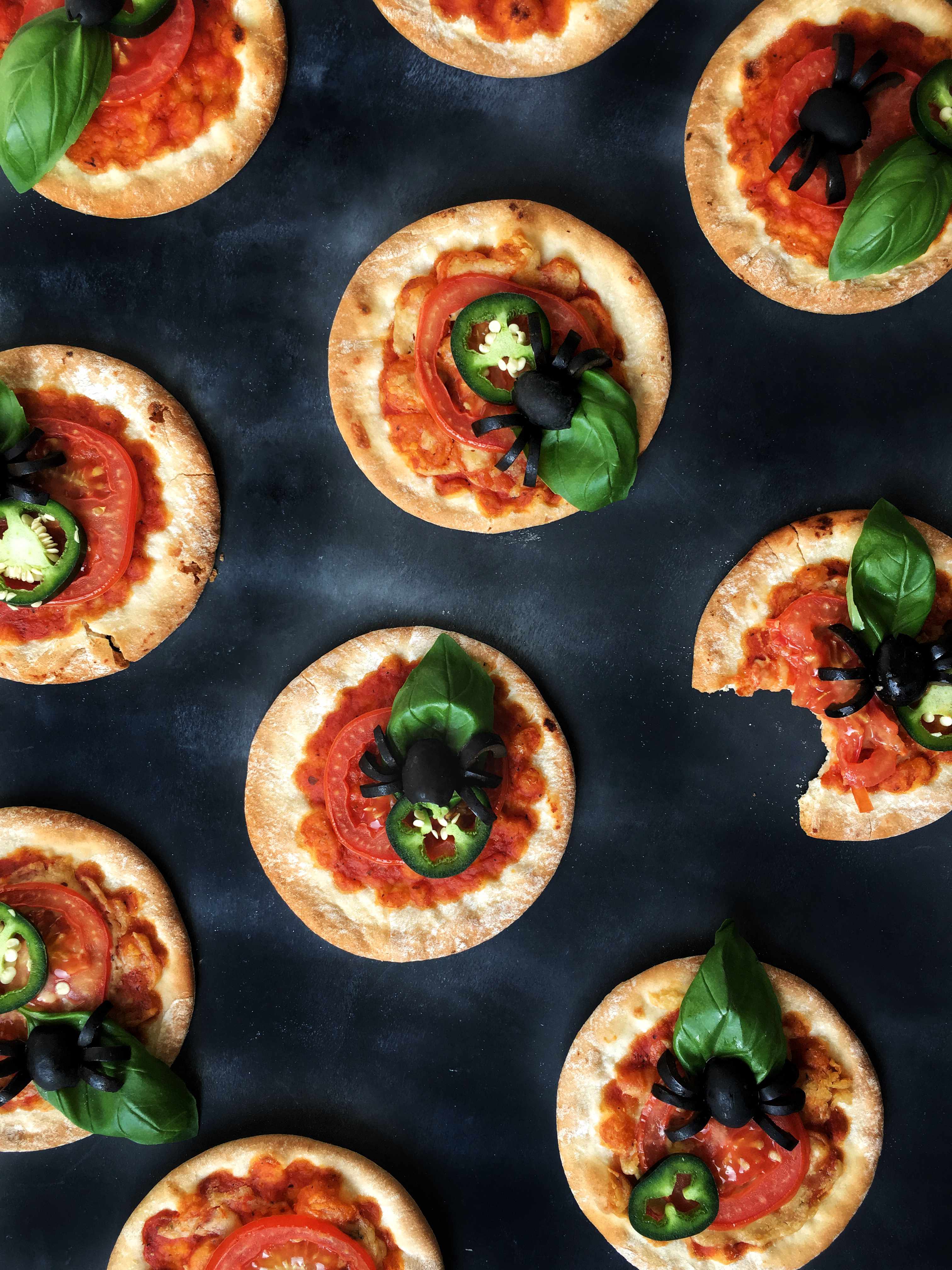 Long story short, I'm still dealing with crippling arachnophobia, turns out the movie might have been a bit dramatic for my young hyper sensitive self. I also don't kill any spiders, so when I do happen to find one, I simply freeze, leave my body and wait f0r the spider to leave, or like eat me.
"You'll Float Too" (Major kudos if you got that reference).
If you decide to recreate this dish feel free to tag me on Instagram as I'd love to see your creations, and find me on Facebook!
One Love,
A.J.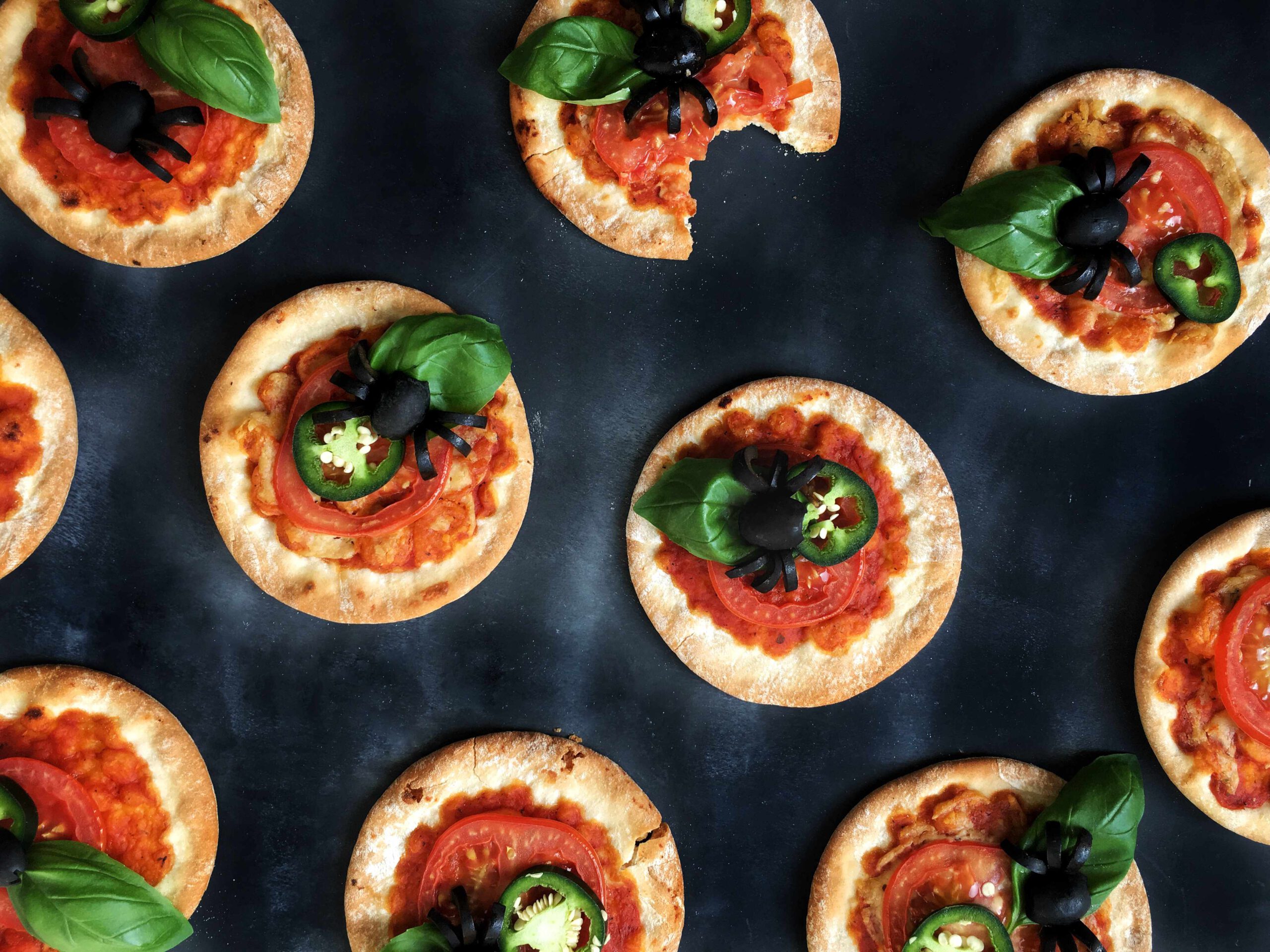 Mini Creepy Crawler Pizza's - Halloween Edition
Ingredients
mini pizza crusts

or big ones and simple cut them in equal slices

tomatoes

black olives

basil

Jalapeno

(optional)
Instructions
Pre heat your oven and if you're pre mad pizza crust don't yet include a tomato passata you can place a little layer of tomato sauce on the pizza's. Top with thinly sliced tomato and bake them in the oven for the time recommended.

While the pizza's are in the oven (or before) you can prep the olive spiders. Do this by cutting the olives in half (lengthwise) and cut the other half to create the legs. Make as many as you'd like. I stick with one per pizza.

Once removed from the oven place a piece of basil on top, add jalapeno (optional) and whatever else you'd like to top it with while finally adding the "spiders" Enjoy!