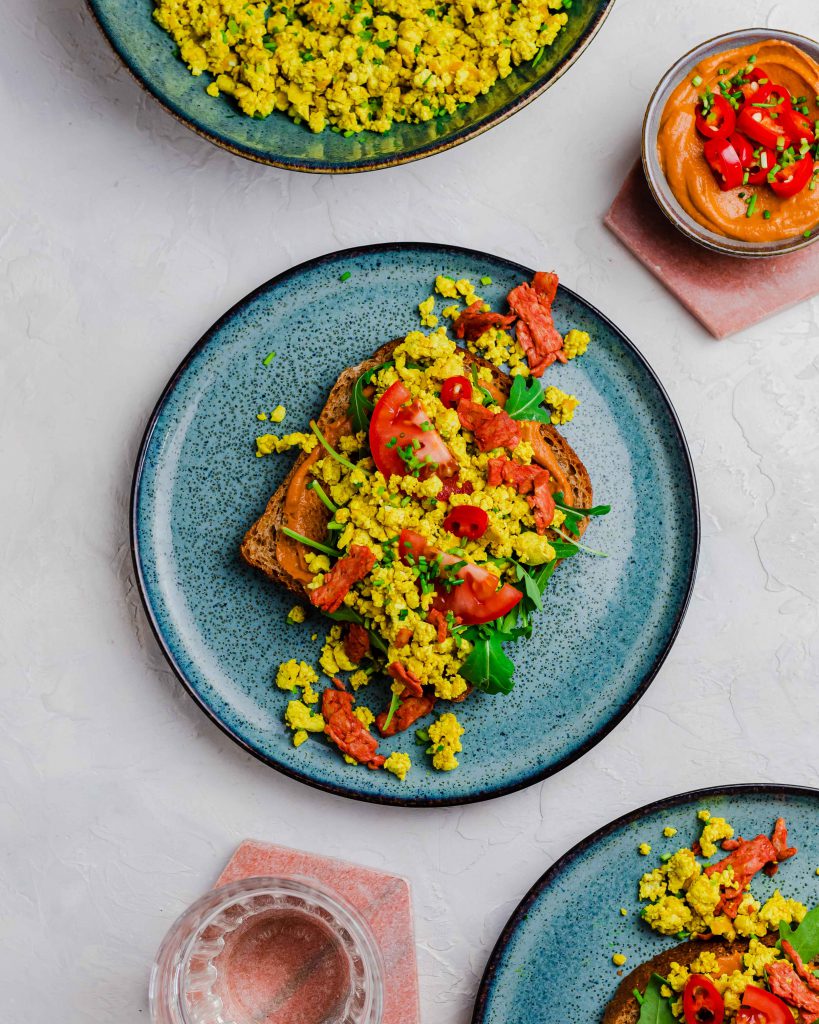 In this post I'll teach you how to turn a simple brick of tofu into an amazing classic tofu scramble. This is often used as a vegan substitute for scrambled eggs. If you're wondering what to do with your tofu you should definitely try this recipe.
When it comes to tofu scrambles there are no rules. You can use this recipe as a base to build upon. You can for example make a tofu scramble inspired by Chinese cuisine, like this recipe. So feel free to play around with vegetables, spices and herbs.
How can this tofu scramble be an egg substitute?
One thing that all of my tofu scrambles have in common is that they call for a specific ingredient, kala nemak. This spice is often called black salt not to be confused with Hawaiian black salt. What makes kala nemak so special is that it tastes identical to boiled eggs. This is due to it's sulfur content.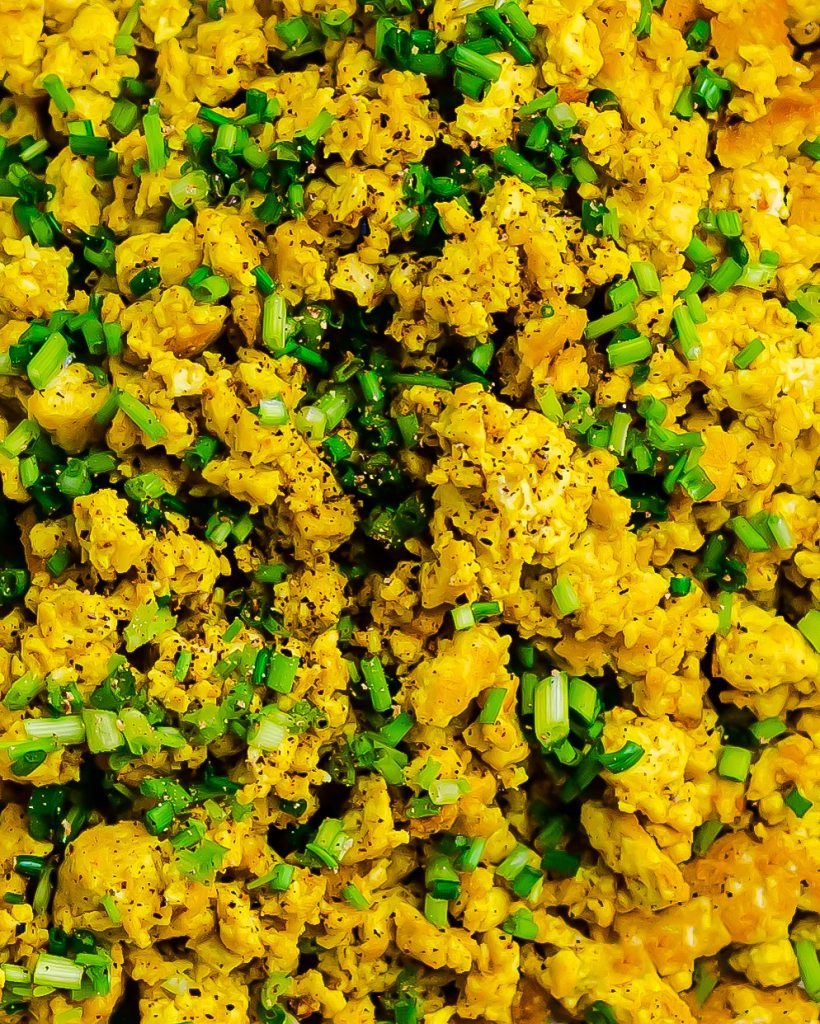 Making this classic tofu scramble only takes about 10 minutes and wil transform your brunch into a feast. I like to pair it with something smokey like vegan bacon or a smokey tempeh. And love adding some vegan cheese to make it more indulging, but you can also keep it plain.
Pictured above I played around with some colour by making a blue mayonnaise using vegan mayo, spices and blue spirulina. I also added some pieces of vegan feta stained with a purple powder so i got a vibrant purple hue. If you love playing with colour you should certainly read this blog post teaching you how to make blue, colour changing noodles using purple cabbage.
Share this recipe on Pinterest or anyone who's looking for a delicious way to prepare tofu. For more food styling inspiration and cooking stories be sure to follow me on Instagram.
One love, Jason
Classic Tofu Scramble
This is a classic tofu scramble, done in 10 minutes and super tasty.
Ingredients
1

brick

tofu

325 grams

2

tbsp

nutritional yeast

3

tbsp

oat milk

1/4

tsp

turmeric

1/2

tsp

black pepper

1/2

tsp

garlic powder

1/2

tsp

black salt

2

tbsp

chives
Instructions
Crumble the tofu in a strainer, this helps to remove excess moisture. Heat a pan over medium/high heat. Add a tbsp of oil and add the tofu, cook this for about 6 minutes. Now you add the nutritional yeast, oatmilk, garlic powder, turmeric, black pepper and garlic powder. Cook this for 2 minutes before turning the heat down and adding the black salt.

Add the chives and serve it in a wrap, on a sandwich or as a side.