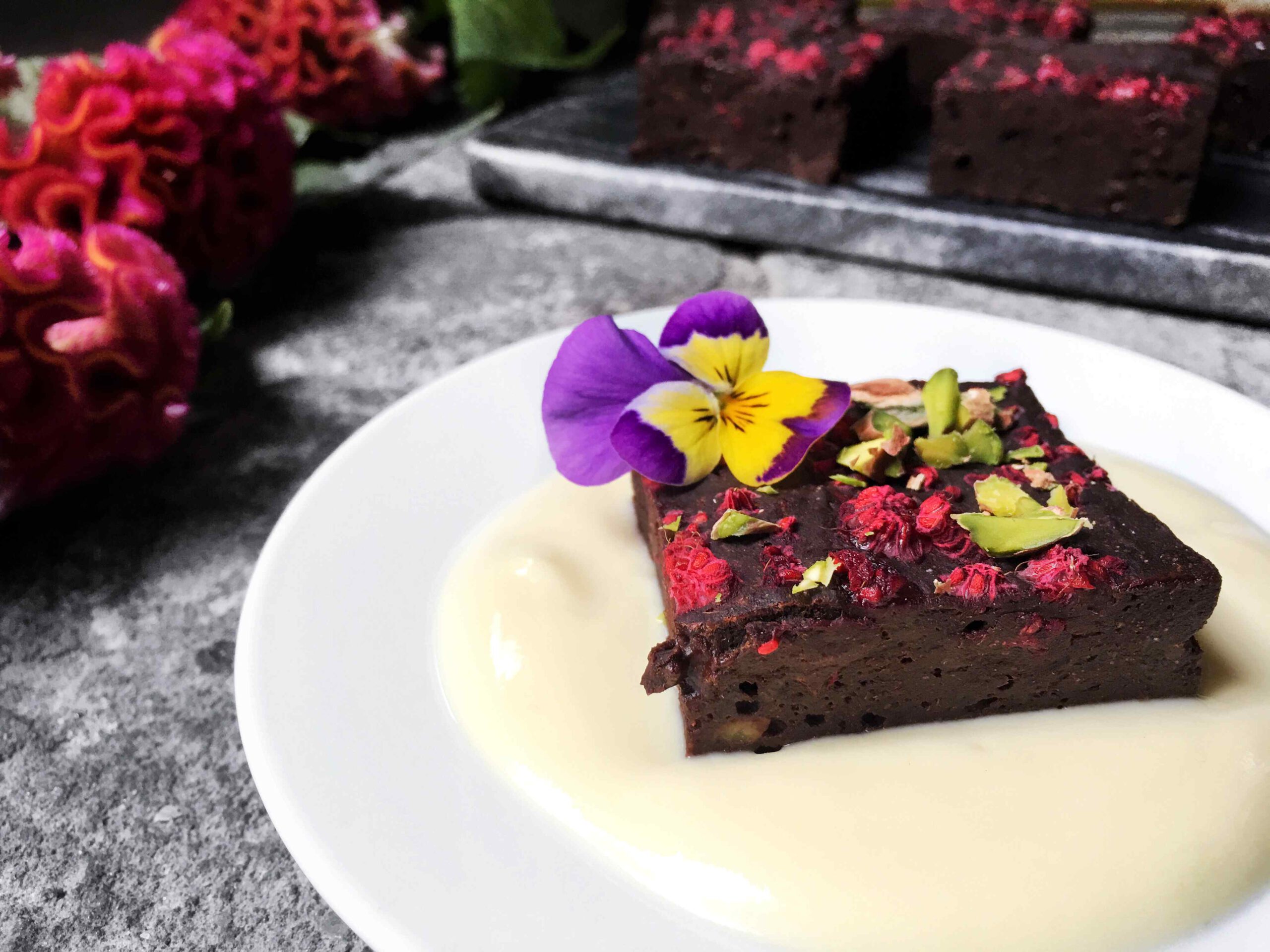 Chocolate Banana Squares - Gluten Free
Rich and Delicious Chocolate Banana Squares without gluten & oil. Are you ready to indulge?
preheat the oven to 175 celcius or 350 farenheit. Start by mashing the banana in a large bowl, to this add the apple sauce, vanilla extract and flax seeds. Add half a cup of pitted dates to a food processor and pulse to create out natural sweetener. Now to the large bowl add the buckwheat flour, cacao powder and processed dates, mix well. Optionally fold some chocolate chips, chopped dates and or pieces of walnut in the batter.

Line a baking dish with parchment paper and to this add the batter. Top it with raspberries and bake in the oven for about 25 minutes, or until you poke it with a skewer and it comes out clean. Let cool before enjoying a delicious slice! Enjoy!