Whenever I'm watching a movie or series I like to have a snack on the side, and that's not always a bad thing because there are snacks out there that are not bad for you, maybe even healthy!? Now of course I like to indulge myself with some junky snacks every now and then, but whenever possible I do try to keep it healthy and clean. Nothing beats snacking without the guilt, right!? Now all we need are some healthy snacks, the first one I'd like to share with you are these roasted chickpeas.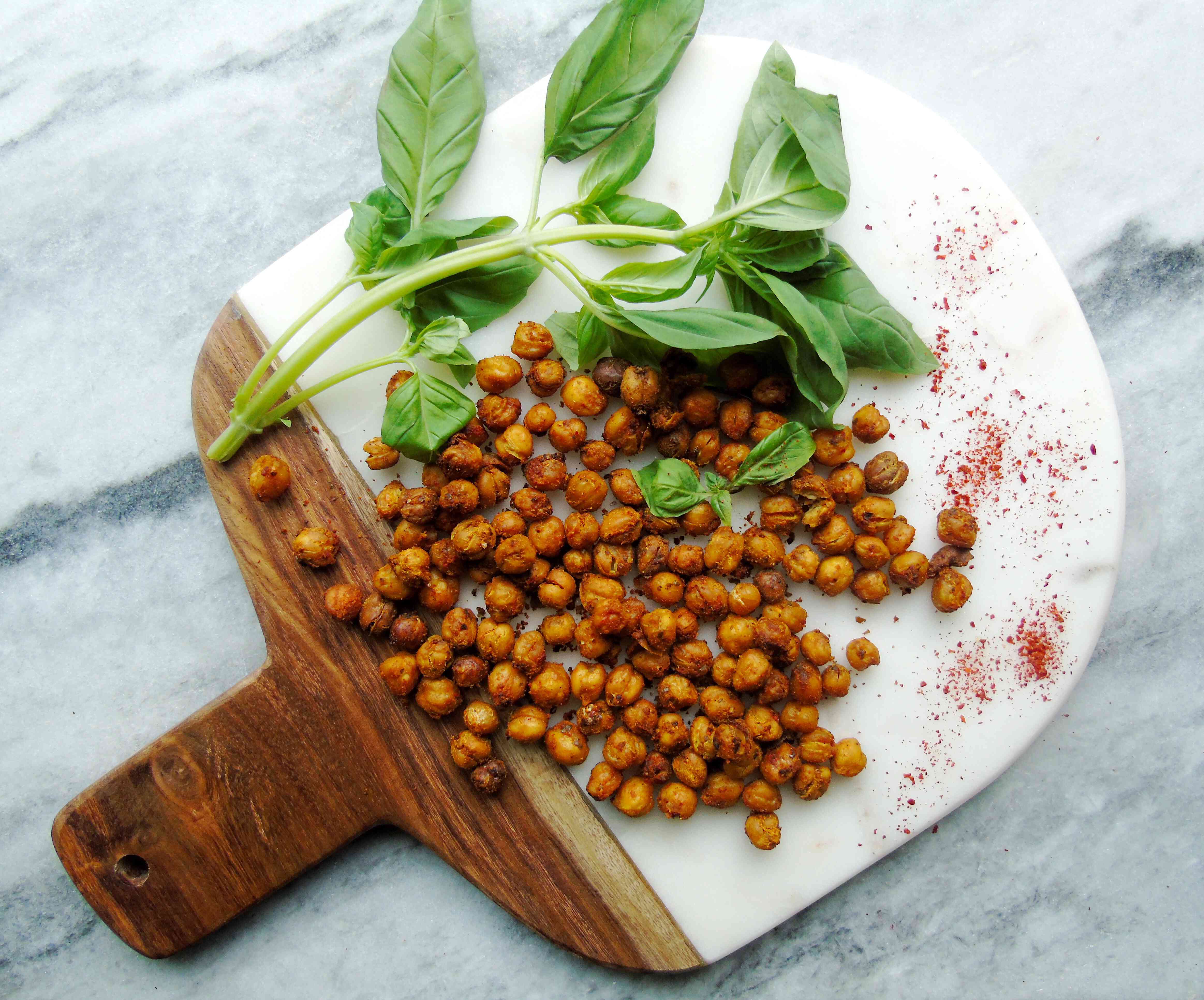 Roasted chickpeas are very versatile, and I'm sure I'll be sharing more varieties in the future, but for now this one is just perfect, all you need are some spices, chickpeas and a bit of oil. I used ras el hanout as the main spice, because a spice blend called "head of the shop" in arabic, meaning the best spices of the store must be good! I also added some dried basil and gochugaru (dried korean red pepper flakes) for a little bit of heat.
You can experiment with different spices and herbs, use your wildest imagination to create something that will make your taste buds explode! Maybe use a little lime juice or add some curry powder, its your snack so you get to decided how you'll make it!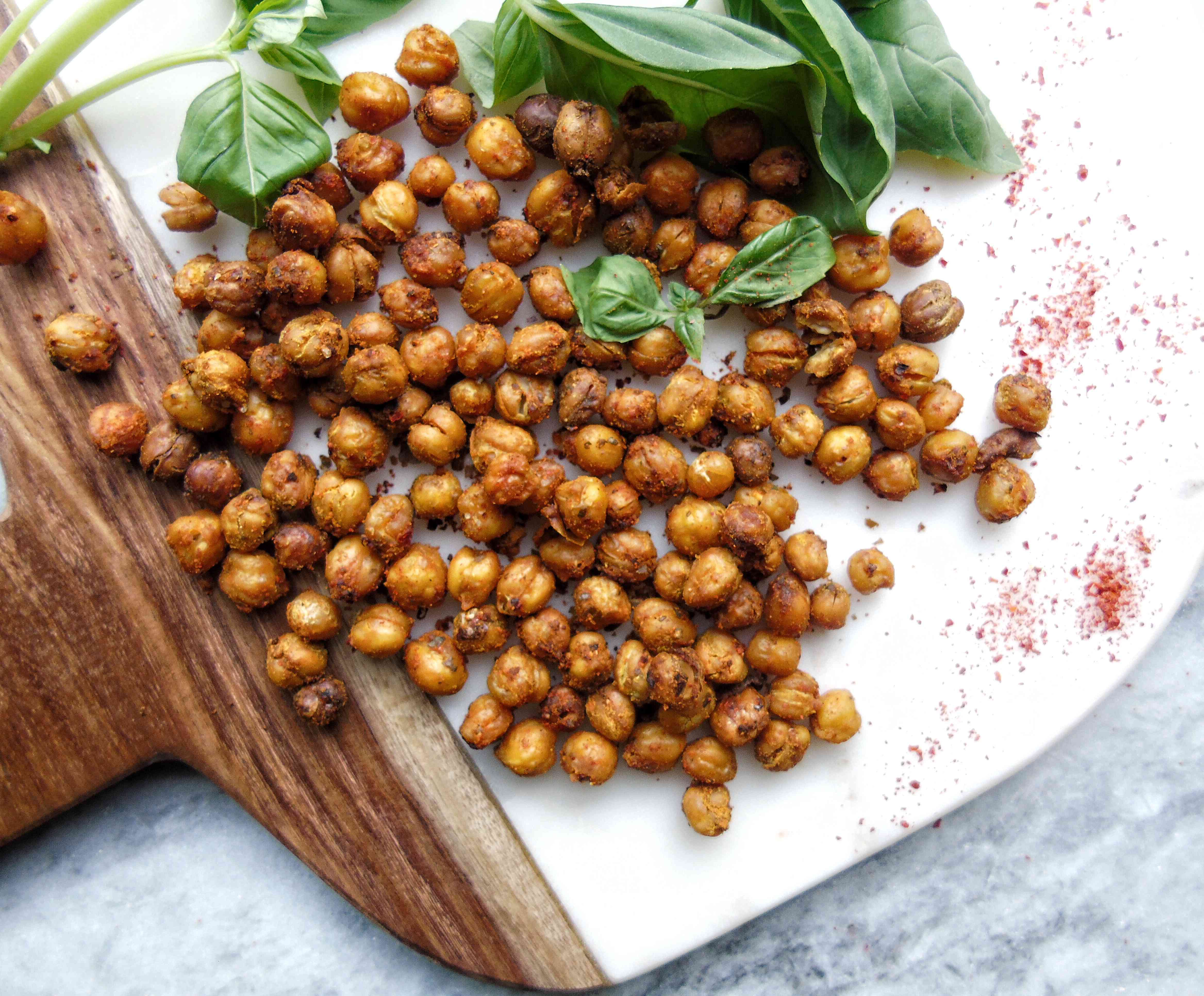 Now its time to turn on a good (docu)movie or series and get our snack game on!
One Love.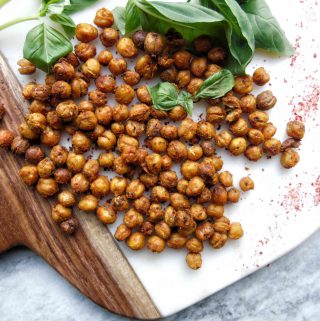 Spice Roasted Chickpeas
These roasted chickpeas are super easy to make, and a nice snack without the guilt. 
Ingredients
1

can

chickpeas

about 215 grams

3

tsp

extra virgin olive oil

2

tsp

ras el hanout

1

tsp

dried basil

1

tsp

gochugaru

(or chille powder)

salt to taste
Instructions
Preheat the oven to 175 degrees celcius or 350 farentheit. Rinse the chickpeas and dry them by rubbing them between a clean kitchen or paper towel. While doing so you can remove most of the skins.

Add the chickpeas to a bowl and add the olive oil and spices, make sure they are all coated and place them on a piece of parchement into your pre heated oven. Roast them for about 40 to 45 minutes or until they are a little crisp, time varies depending your oven. Check every now and then to make sure they don't burn. Now remove them from the oven and if you want to keep them in a container let the chickpeas cool of completely before doing so. Enjoy.