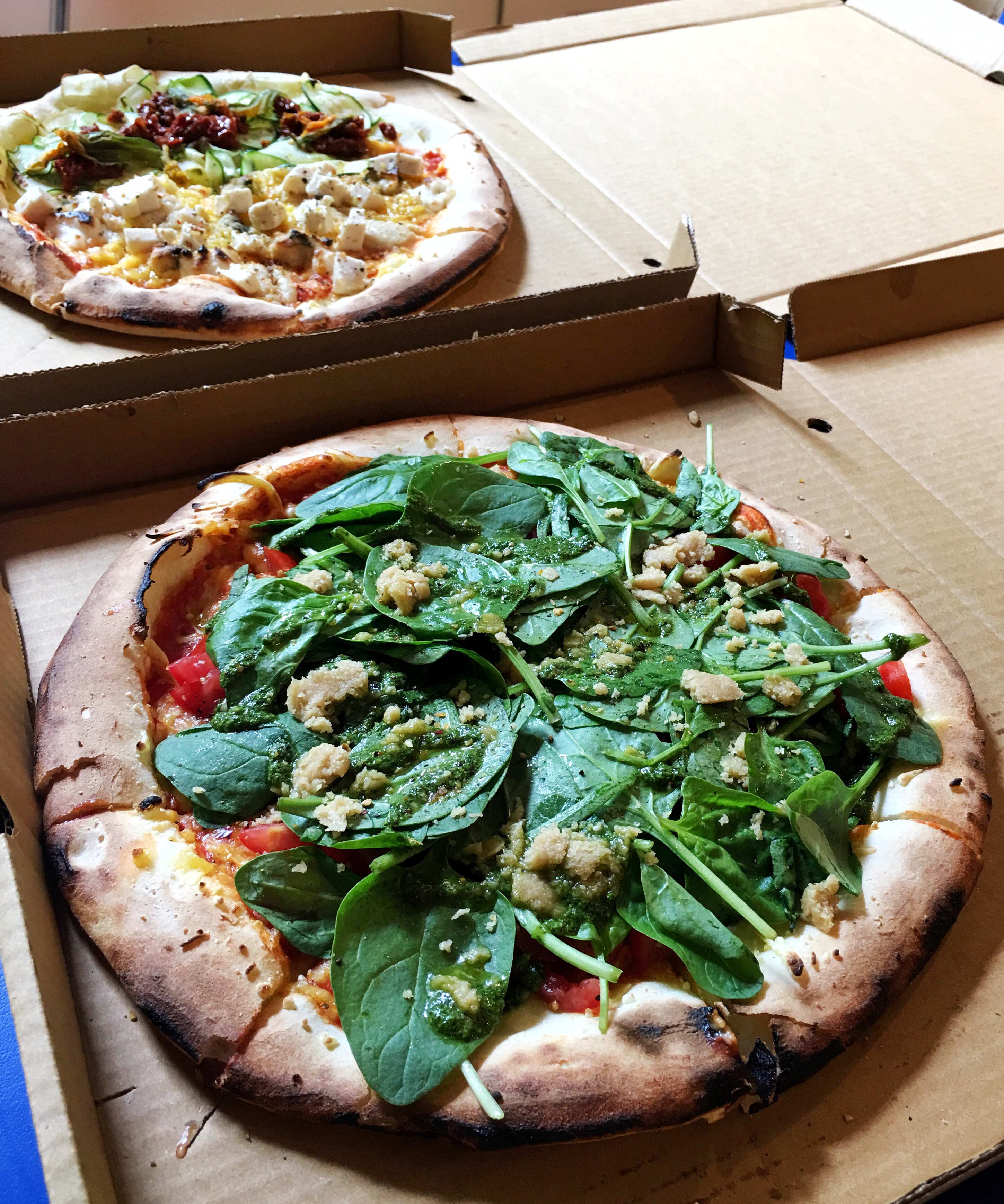 They had me at vegan pizza! Me and my friend happened to be in Amsterdam, so what do you do when you're in Amsterdam? Visit as many vegan hot spots as possible of course! This time Mastino V caught our attention, being a completely vegan pizzeria, I knew it was going to be a great evening. Spoiler: I was right, the evening was a success. Oh and did I mention the pizzas were gluten-free as well!
Entering the store we were greeted with a smile, standing behind the counter was the owner, an adorable and kind man who offered some of the best service I've ever had! Little things like these ar very important to me, because even if the pizzas would have been mediocre, I probably would return, simple because of the hospitality.
Now can you imagine how pleased we were to find out the pizza's were anything but mediocre? There were a lot of options to choose from and as recommended by the owner my friend took the "Love" and I went for a half of "Big 4" and another half of "New Vegan" (you can find them on the menu down below).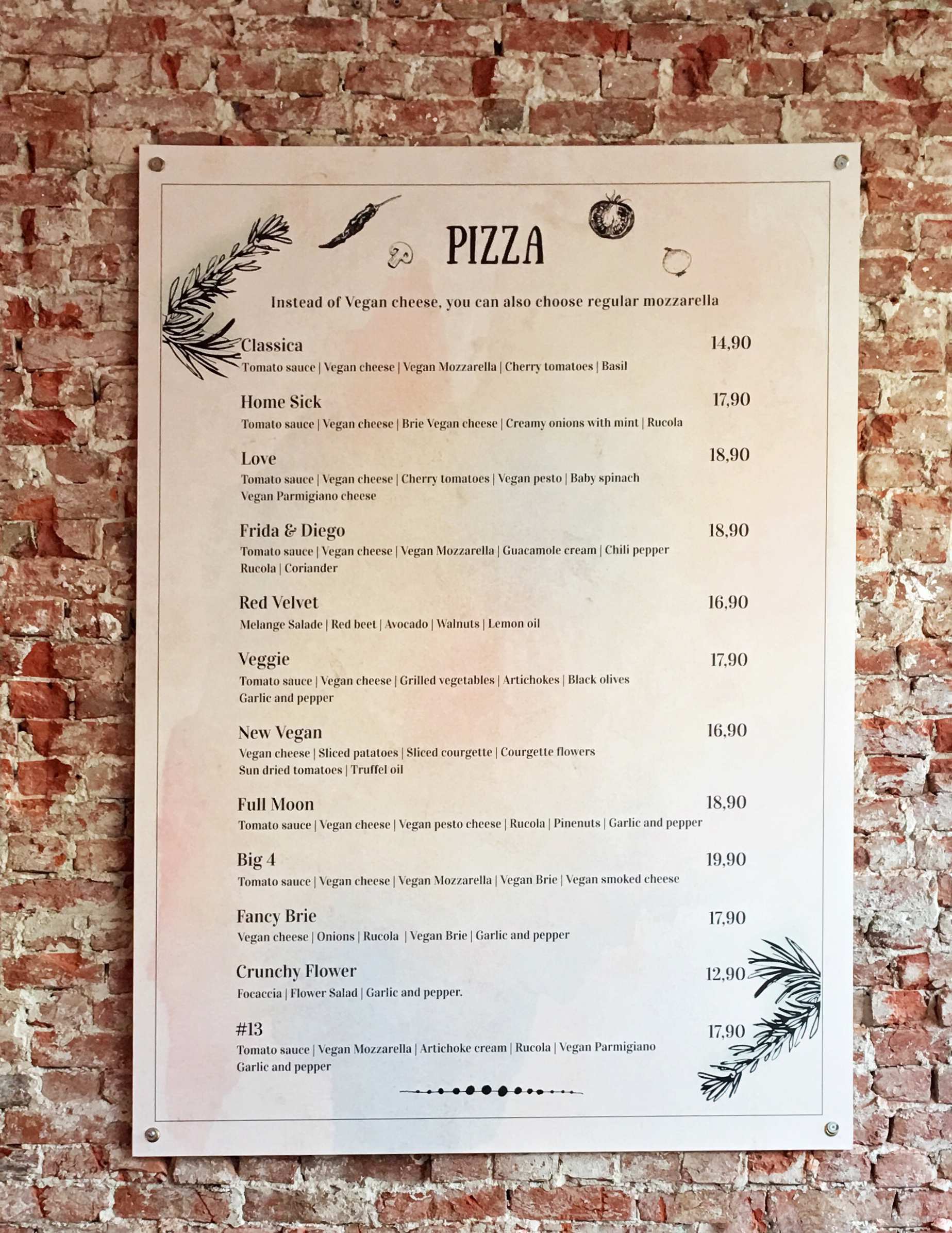 Again can we take a moment to appreciate the fact that things like an all vegan pizzeria are becoming a thing? As a carboholic you know I was having a moment, right!?
We received the pizza's in old-fashioned pizza boxes, and were blown away by the delicious aroma's that came from the boxes upon opening. We of course swapped pieces so we both got to try three different flavours, which was the obvious thing to do.
My personal favorite was the Love, closely followed by the Big 4, because a vegan quatro fromage is a thing of legends. I could go on and on about this place, but you've got to try it for yourselves. And yes, I will be returning, I'll make it a mission to try each and every pizza available.
Address: Bilderdijkstraat 192 H, 1053 LE Amsterdam
Let me know which pizza you would try in the comments below!And of you'd like you can follow me on Instagram or like my Facebook page.
One Love,
A.J.