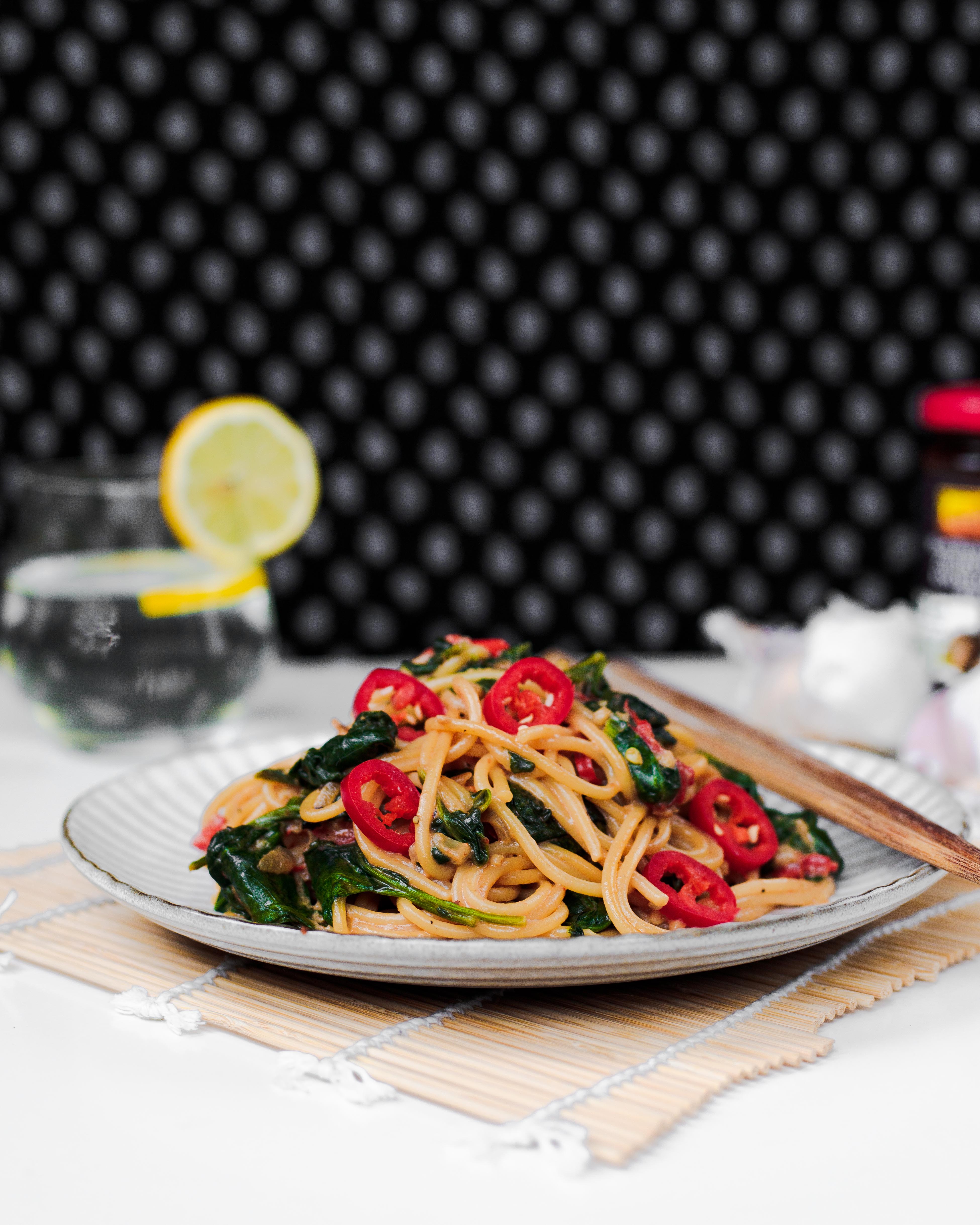 Pasta is one of those foods which most of us can agree, is very comforting. The thing I love about cooking with pasta is that you can create such a variety of dishes, and it's quite cost effective as well.
This recipe is another easy, yet delicious dish that'll be jam packed with flavours and healthy nutrients, not to forget some full fat coconut milk to make it extra comforting! Your dinner will be served in less than 20 minutes.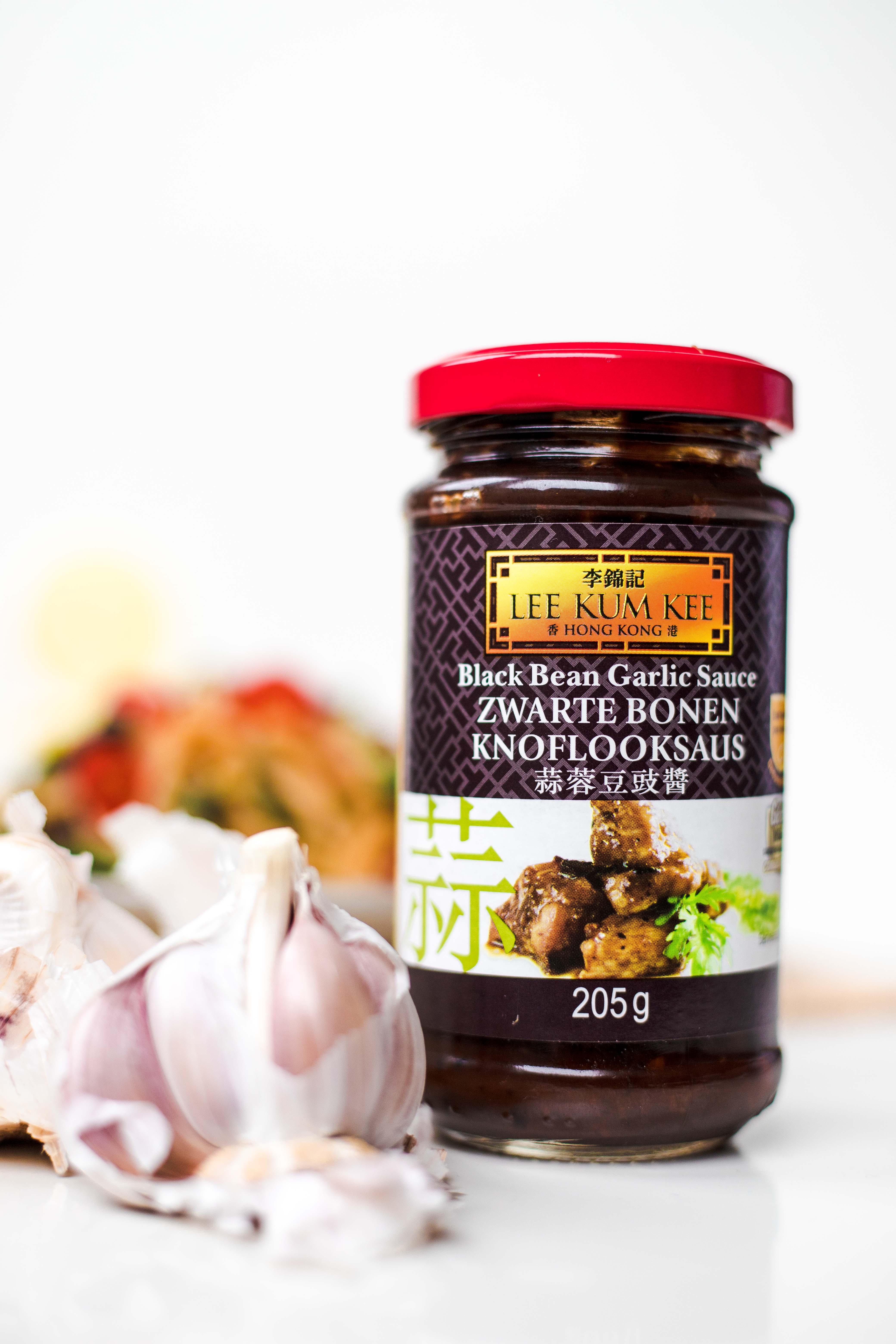 The pasta sauce gets its umami (savoury taste) from the black bean garlic sauce, tamari and nutritional yeast. Although they might sound like elusive and hard to find ingredients, they are quite easy to spot these days. Nutritional yeast has become a vegans best friend throughout the years so any health food story will do, the black bean paste and tamari can be found in the asian section of your grocery store or any asian grocery store.
Spinach is one of those vegetable that immediately makes me thing of smoothies, salads and pastas, and since we're still in the middle of winter here in the northern hemisphere (Hi Australia), we can use all the warming and comforting foods we can get.
Ok now it's time for a little Nutrient Fact:
Did you know that when spinach is heated you'll absorb more of it's nutrients such as Vitamin A & E, Iron and Protein to name a few.
So not only is this dish delicious, quick and easy to make, it's also quite healthy for our bodies, showing you don't have to give up on flavour when you're eating healthy. Ok you do lose some Vitamin C in the process of cooking but that's why we get citrus fruit during the winter! Enough nutrition, before I get dragged for not being a nutritionist. What I am though, is sure that this pasta dish will be something you'd want to add to your recipe book.
Now let's get cooking to try it out for yourself!
If you decide to recreate this dish feel free to tag me on Instagram as I'd love to see your creations, and find me on Facebook!
One Love,
A.J.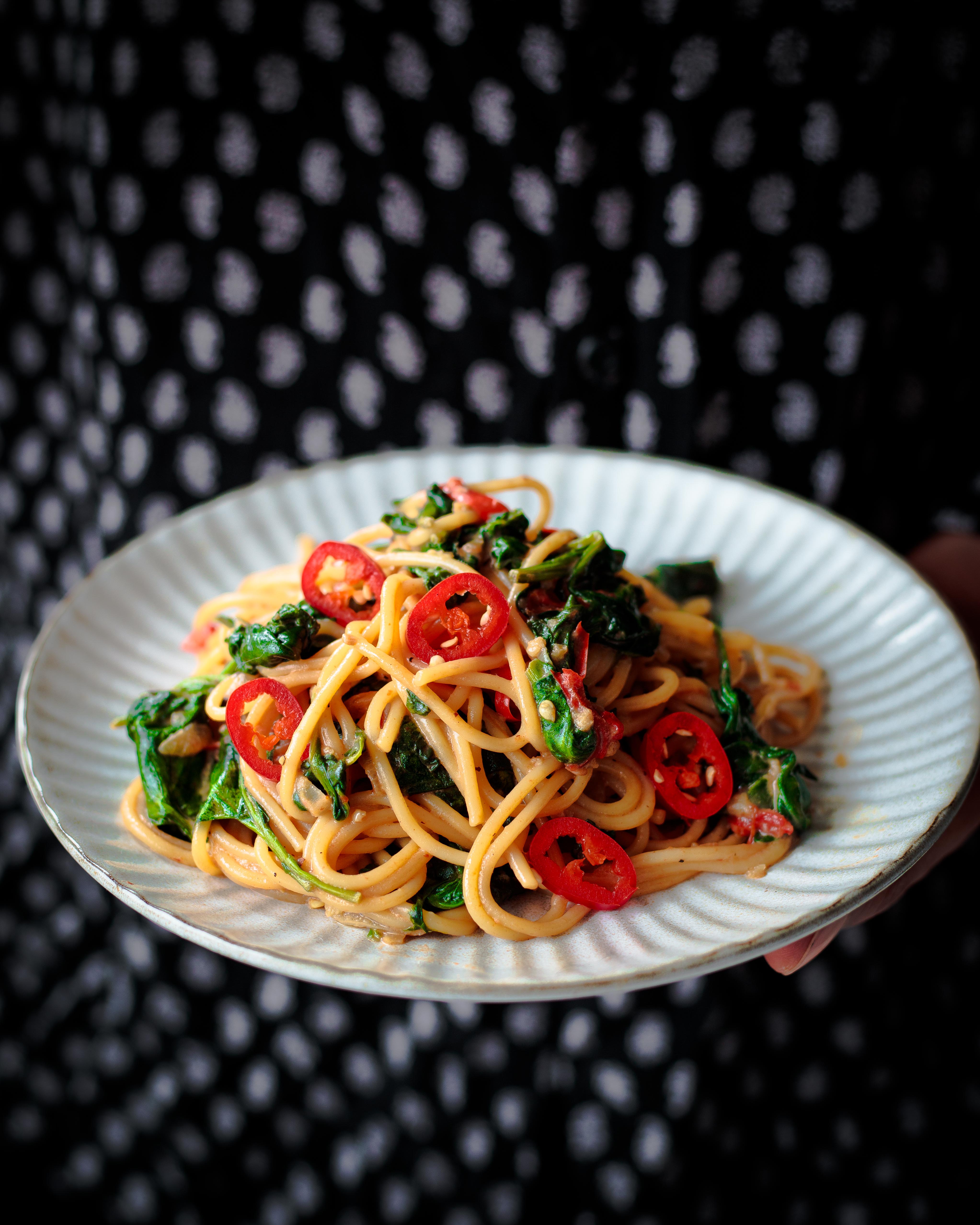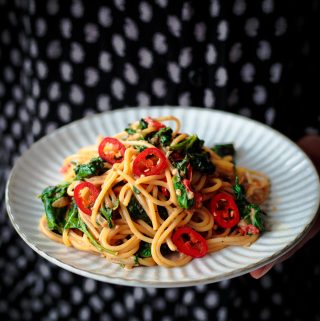 Creamy Spinach Pasta
A pasta dish jam packed with flavour, served in less than 20 minutes? Sign me up!
Ingredients
3 to 4

servings

pasta of choice

1

onion

chopped

4

cloves

garlic

minced

1

tomato

finely chopped

1

bag

spinach

mine was 300 grams but feel free to add more

1

chili

1

tbsp

black bean garlic sauce

2

tbsp

nutritional yeast

1

tbsp

tamari or soy sauce

to taste

salt and pepper

1

can

full fat coconut milk

1

tsp

cornstarch

dissolved in some water
Instructions
Start by cooking the onions over medium/low heat until they turn translucent (about 1 or 2 minutes). Now add the garlic and tomatoes and cook for about 2 minutes before adding the coconut milk, black bean sauce, chili, soy sauce and nutritional yeast. Let it simmer for a couple of minutes while the pasta is cooking. Now put the cornstarch in a small bowl/container and dissolve it with some water, set aside.

Now add the spinach and cook until it's wilted, add the cornstarch mixture and mix well. Add the pasta, mix and serve. Season with salt and pepper to taste.