Every time I see an overripe bunch of bananas lying around my kitchen I start getting excited because I know it's time to either freeze them to make ice cream or use them in bakes goods, how exciting is my life, right!?. To everyone throwing away their perfectly ripe bananas because they look disgusting, those yucky looking bananas are tropical gold! I'm being over dramatic but I mean it, there is a point at when bananas start being really brown and mushy, but once they are used in some good baked goods, we turned gross bananas into a delicious banana flavoured treat, win.
This is a one bowl recipe, as I didn't feel like mixing the wet and the dry separate, I'm kind of a rebel when it comes to baking! So far it has worked out great, so why fix something that isn't broken.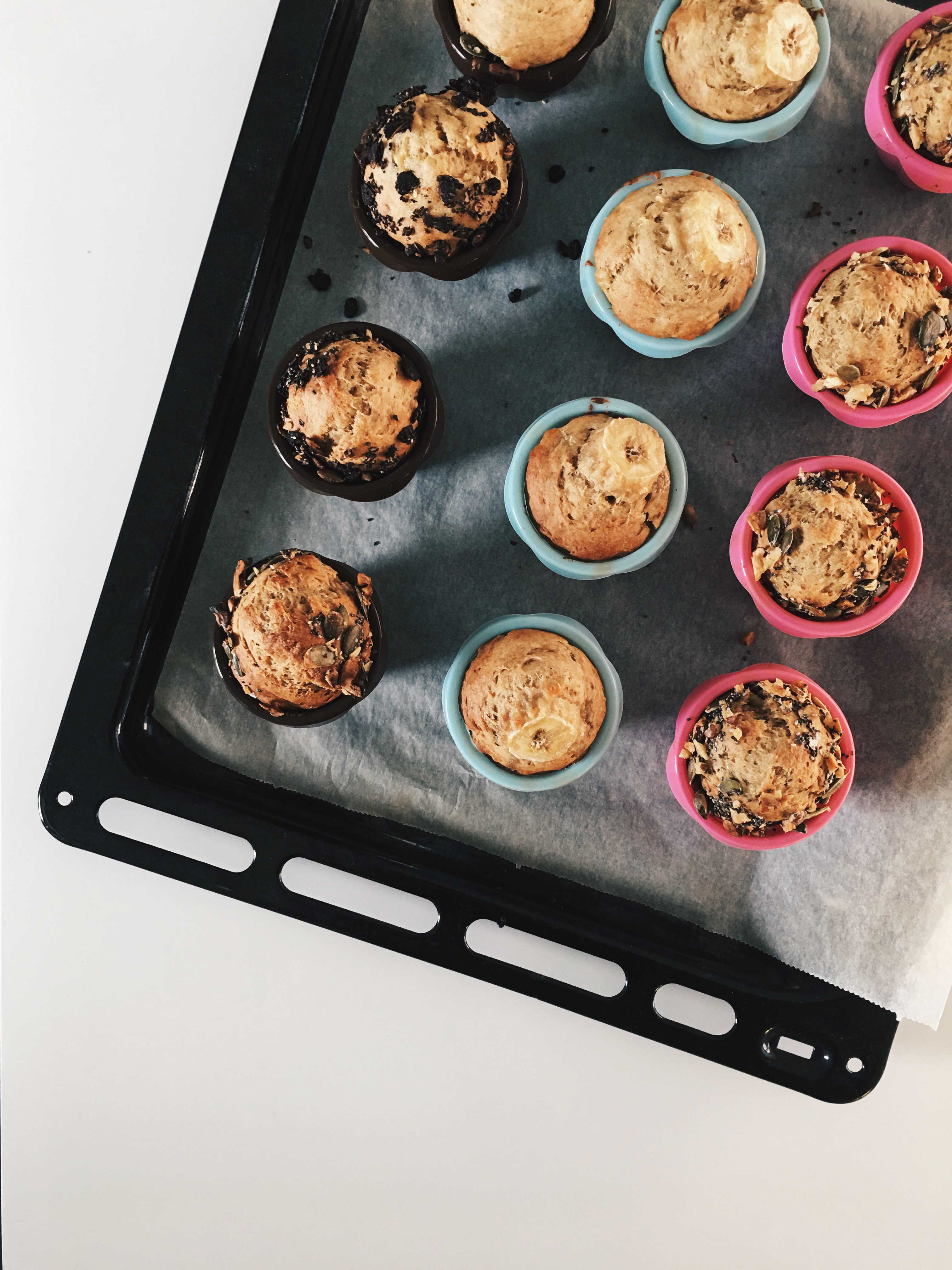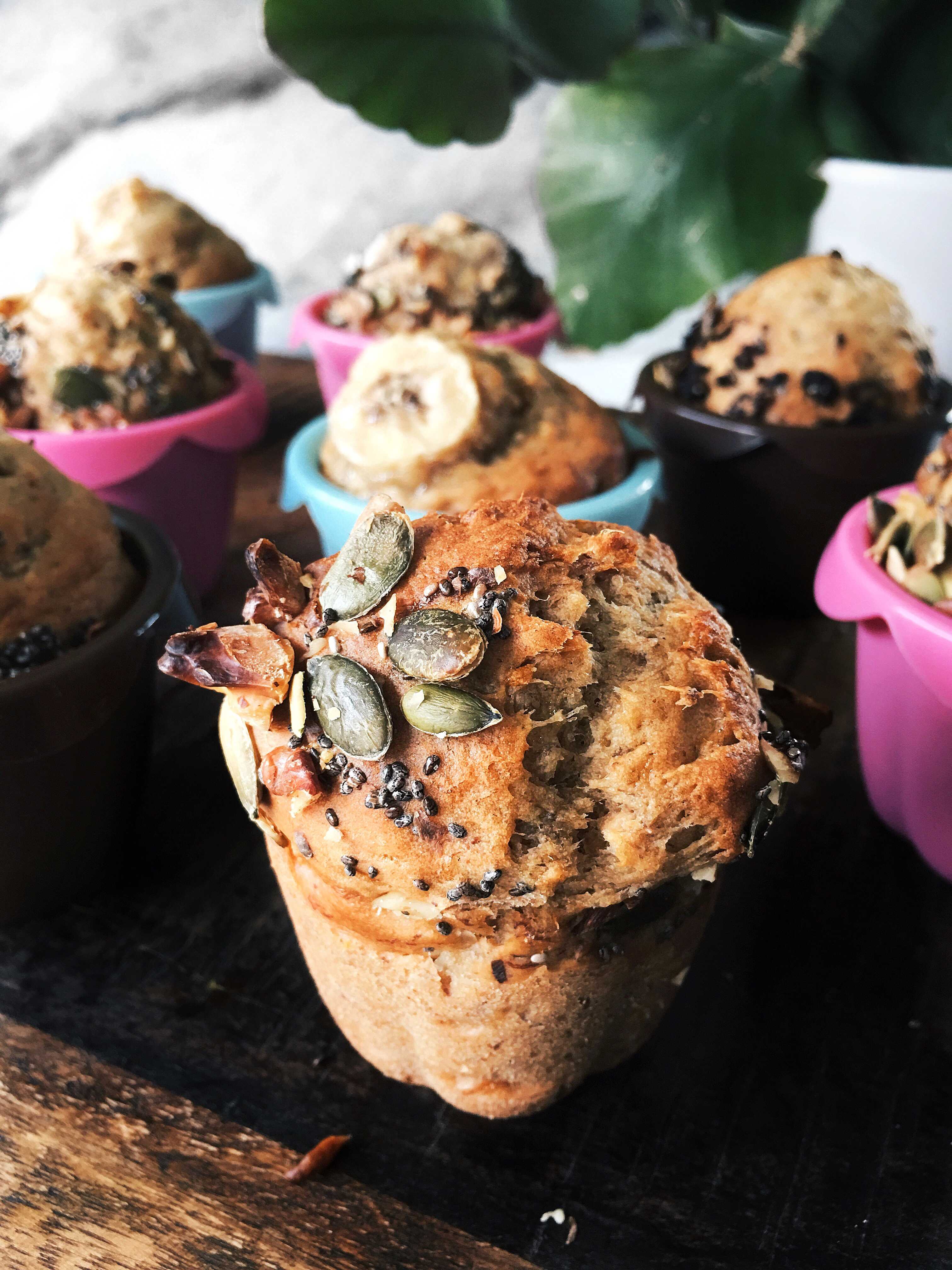 I topped these muffins with pieces of bananas and others with a mix of pumpkin & chia seeds and some crushed walnuts. You can top it with whatever you want though, you can try making a crumble or topping it with other nuts and/or seeds.
Now let's get backing and make yourself a nice warming cup of tea (or not) to go along these scrumptious muffins! I really hope you like these recipes and feel free to leave a comment below or to tag me in your recreations on Instagram and don't forget to like my Facebook page.
One Love,
A.J.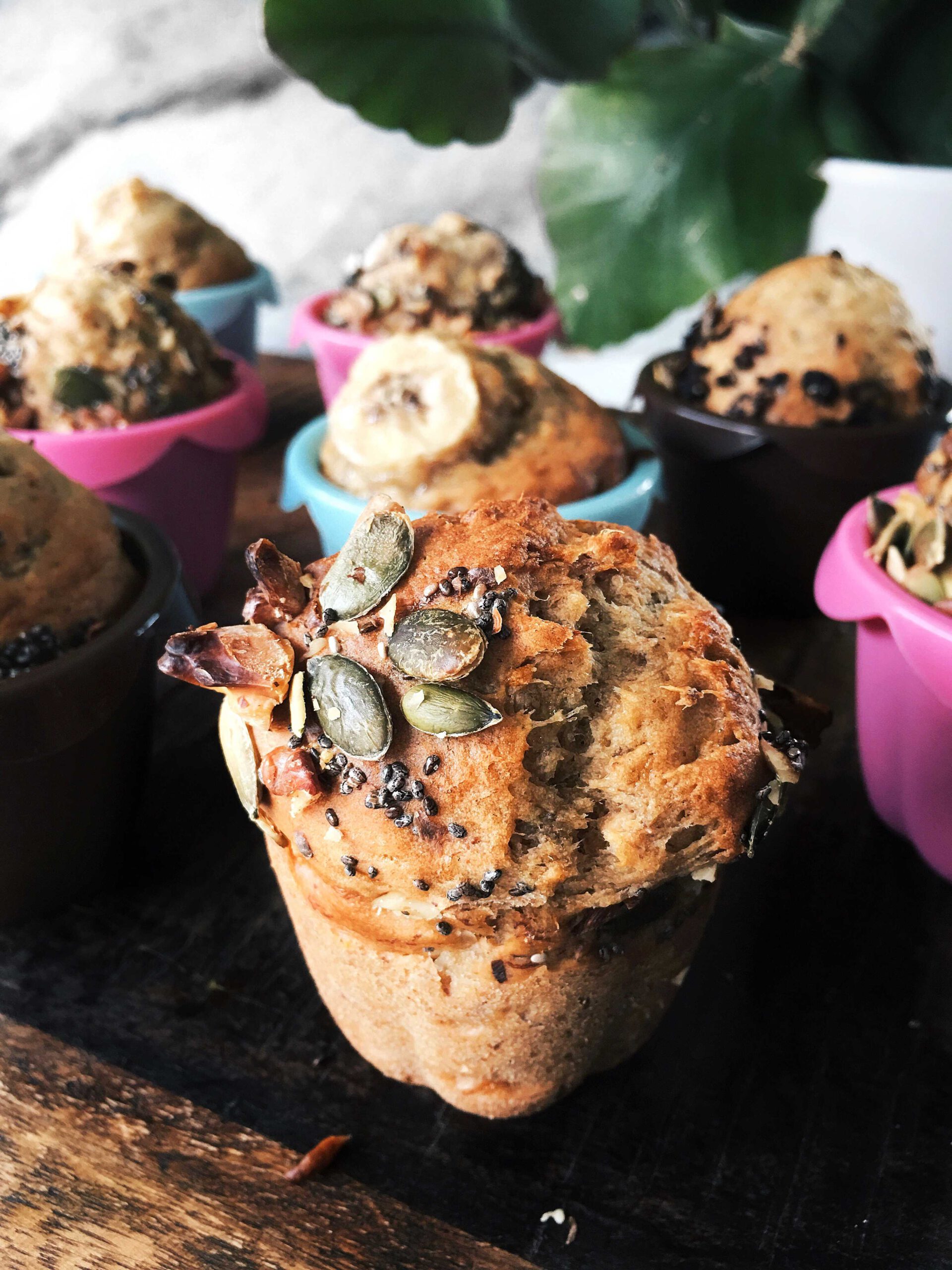 Banana Muffins
Gross bananas turned into delicious cupcakes.
Ingredients
1

flax egg

1 tbsp crushed flax seed, w/ 2 tbsp water

4

large

ripe bananas

4

tbsp

peanut butter

1

tsp

lemon juice

or lime or vinegar

1/3

cup

cane or coconut sugar

1

tsp

vanilla extract

1

tsp

baking powder

1

tsp

baking soda

2

cups

flour
Instructions
Start by preheating your oven to 175 degrees Celcius or 350 Farenheut our next step is to start making the flax egg, I made it in a big bowl by adding 1 tbsp crushed flax seeds and 2 tbsp water. After about 4 minutes I started adding the bananas to the bowl and mashing them with a fork until I the bananas were broken up, doesn't matter if there are small chucks left. Now add the peanut butter, lemon juice, sugar and the vanilla.

Instead of mixing the dry in a separate bowl we're just gonna throw everything in one bowl! Just add the baking soda and powder first and mix it well before adding the flour. I added about 2 cups of flour and ended up with a thick batter.

Grease your muffin moulds or tins and divide the batter evenly. At this point you can top it with whatever you like and bake them for about 25 minutes or until a skewer comes out clean. Enjoy.