We're in the middle of the holiday season, but to be honest, I'm not really feeling it. There's so much happening in the world right now, that I'm not really feeling the holiday spirit this year, which is fine by me. I might not be blasting "all I want for Christmas" by Mariah Carey from my speakers, but we will be making it festive in the kitchen. One thing food has the power to do is to bring people together and to put a smile on someone's face. So don't worry, these weeks will be festive, I might even catch the jingle bugs along the way!
Aside from the holiday season we are in the middle of winter, if you live in the northern hemisphere that is, and one thing I associate with colder weather is tea, and lots of it! Now if you'd ask me for my favourite tea I'd say "a deliciously warming chai" but I've got a chai recipe in the works so for this recipe we are using another popular tea, earl grey.
Growing up I was obsessed with London Fog's, which is basically earl grey tea with warm milk and vanilla. In this case we can speak of one plus one is two, why not turn a basically healthy tea into a indulging treat, because remember, were in the middle of the holiday season, so indulging foods are ok! And if you want to make it even more indulging (which has become another word for disgustingly unhealthy, but yum) you can make a pink cinnamon/vanilla frosting to go along. Just take a few tbsp's of vegan butter and whip this up with some vanilla, cinnamon and powdered sugar until you get a nice thick and sweet frosting.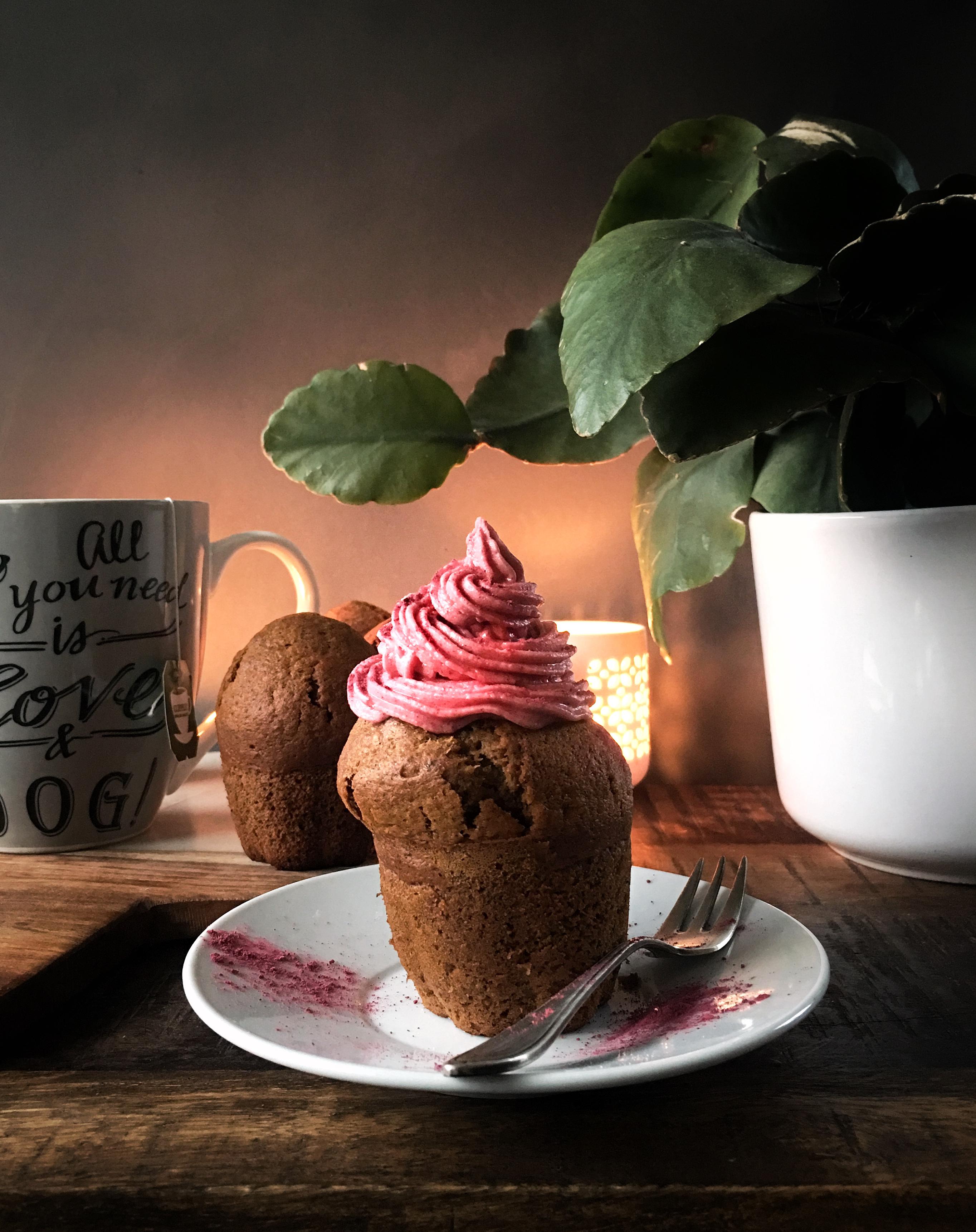 To be quite honest, I was going to make an earl grey cookie recipe, but didn't feel like putting in the extra work, so I decided to go with muffins. This is a testament to how easy this recipe is, I didn't mix wet and dry separate and didn't even bother making a flax egg, no I threw everything in a bowl and it worked out perfect! You can see it as a life lesson if you might, since sometimes we over complicate things, while sometimes we should just throw everything into a bowl and hope for the best.
Now let's get to it, pre heat that oven and make yourself some delicious muffins, and don't forget to pour yourself a cup of tea to go along with it, or not if you're not into tea.
I hope you enjoyed this post, and feel free to leave a comment below, or to tag me in your recreations on Instagram and don't forget to like my Facebook page.
One Love,
A.J.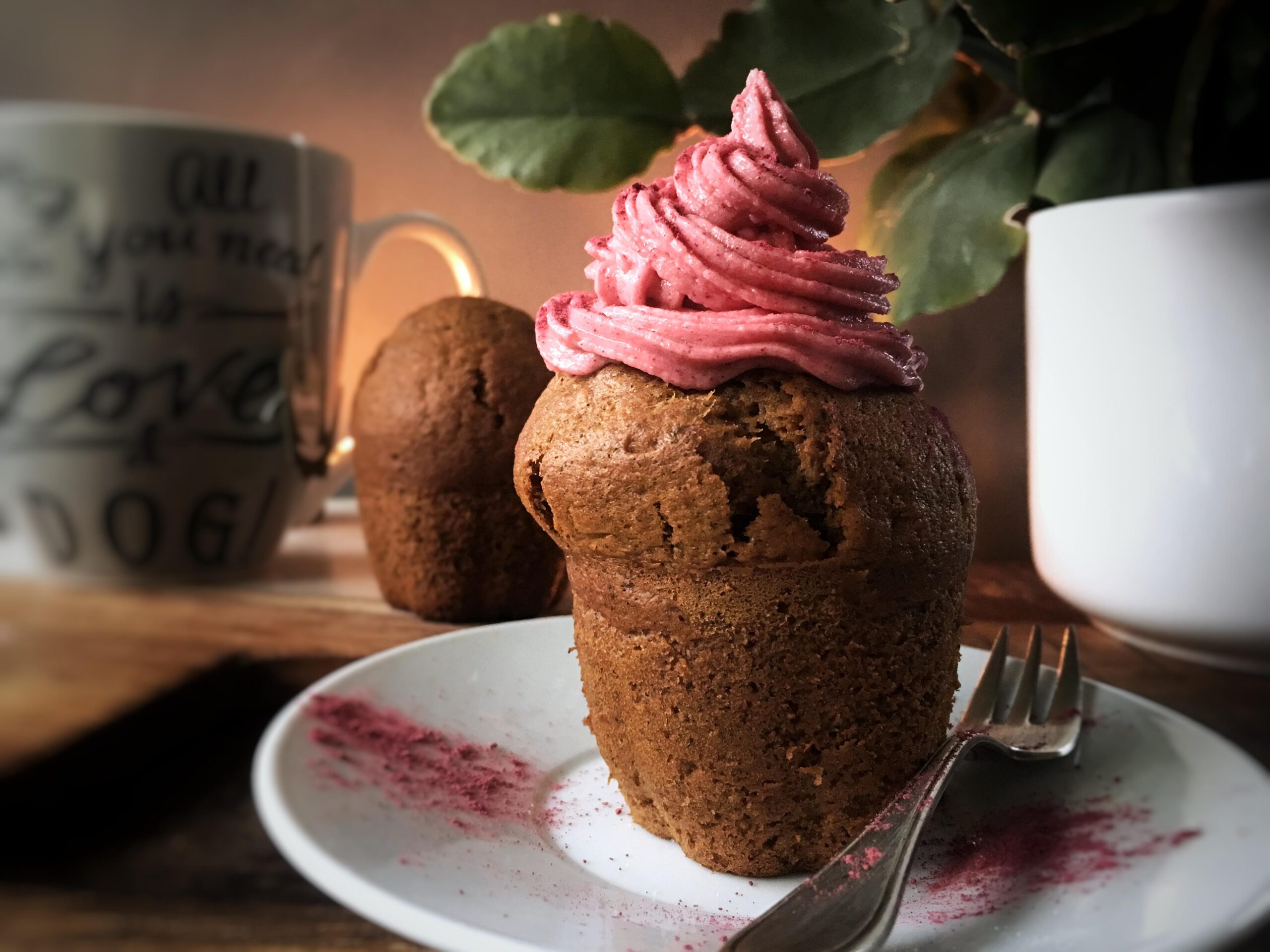 Earl Grey Muffins
Ingredients
3

tea bags

organic earl grey

1/3

cup

raw cane sugar

3/4

cup

non dairy milk

2

tbsp

ground flax seeds

1/4

cup

vegan butter

melted (or vegetable/coconut oil)

1/2

cup

agave

1

tsp

vinegar

1

tsp

vanilla extract

1

tsp

baking powder

1

tsp

baking soda

1 3/4

cup

flour
Instructions
Start by preheating your oven to 175 degrees Celcius or 350 Farenheit. Open three tea bags of organic earl grey and adding this together with the sugar to a (bullet) blender. Pulse this until you get a fine powder.

You can make a separate flax egg first, by adding about 4 tbsp of water to 2 tbsp flax meal and letting it sit for about 5 minutes. But you can also just throw everything in a bowl, like I did. Now grab a bowl and add the flax seeds, non dairy milk, butter/vegetable oil, agave, vinegar and vanilla extract. Whisk well and let it sit for about 5 minutes. After this you can add the baking powder, soda and flour and whisk until you get a nice thick batter.

Grease 8 muffin tins and evenly distribute the batter. Place these on a baking tray and put them in the oven for about 23 minutes or until you poke them and the skewer comes out clean. Now remove them from the oven and let them cool before eating. Enjoy!