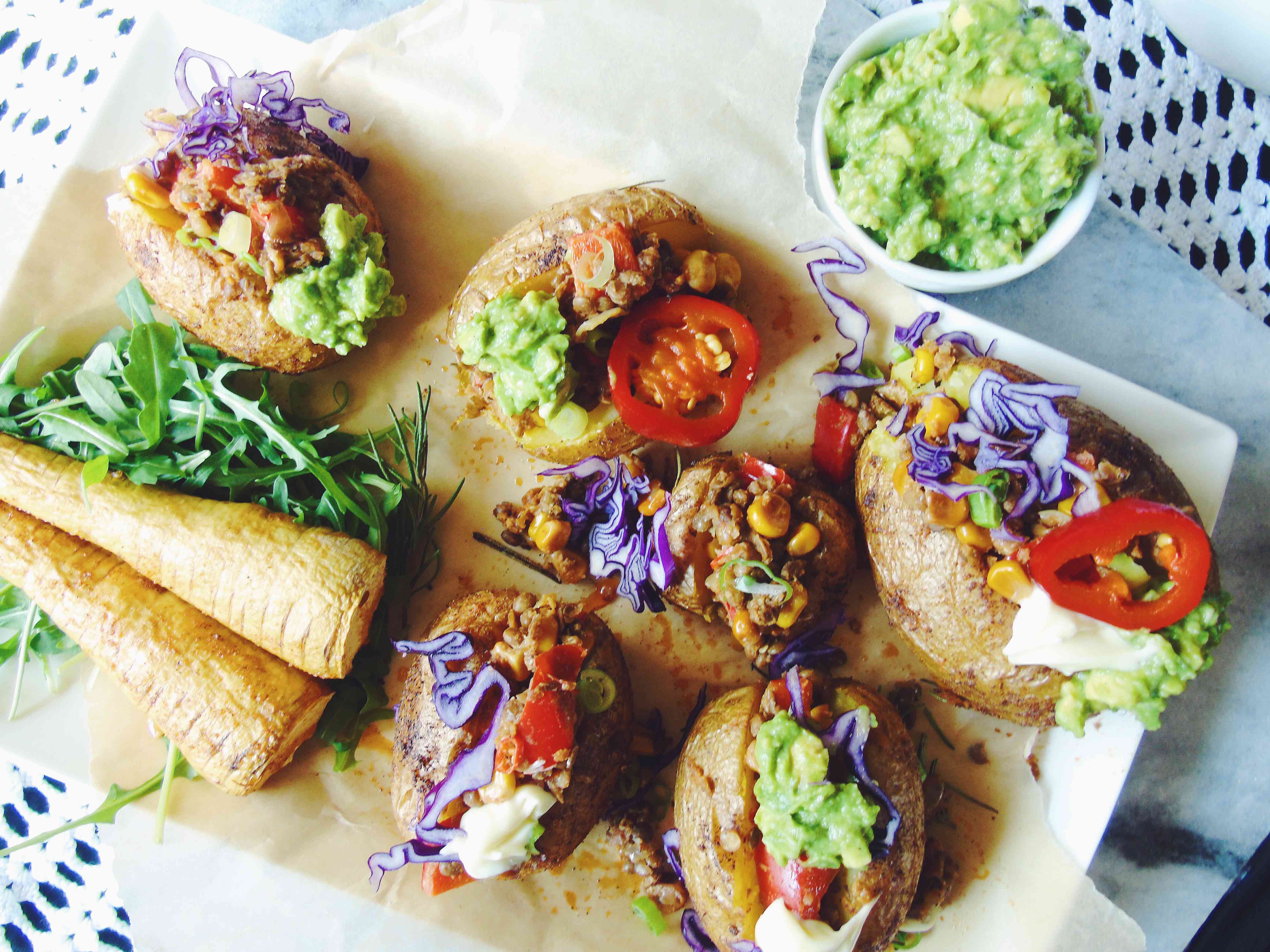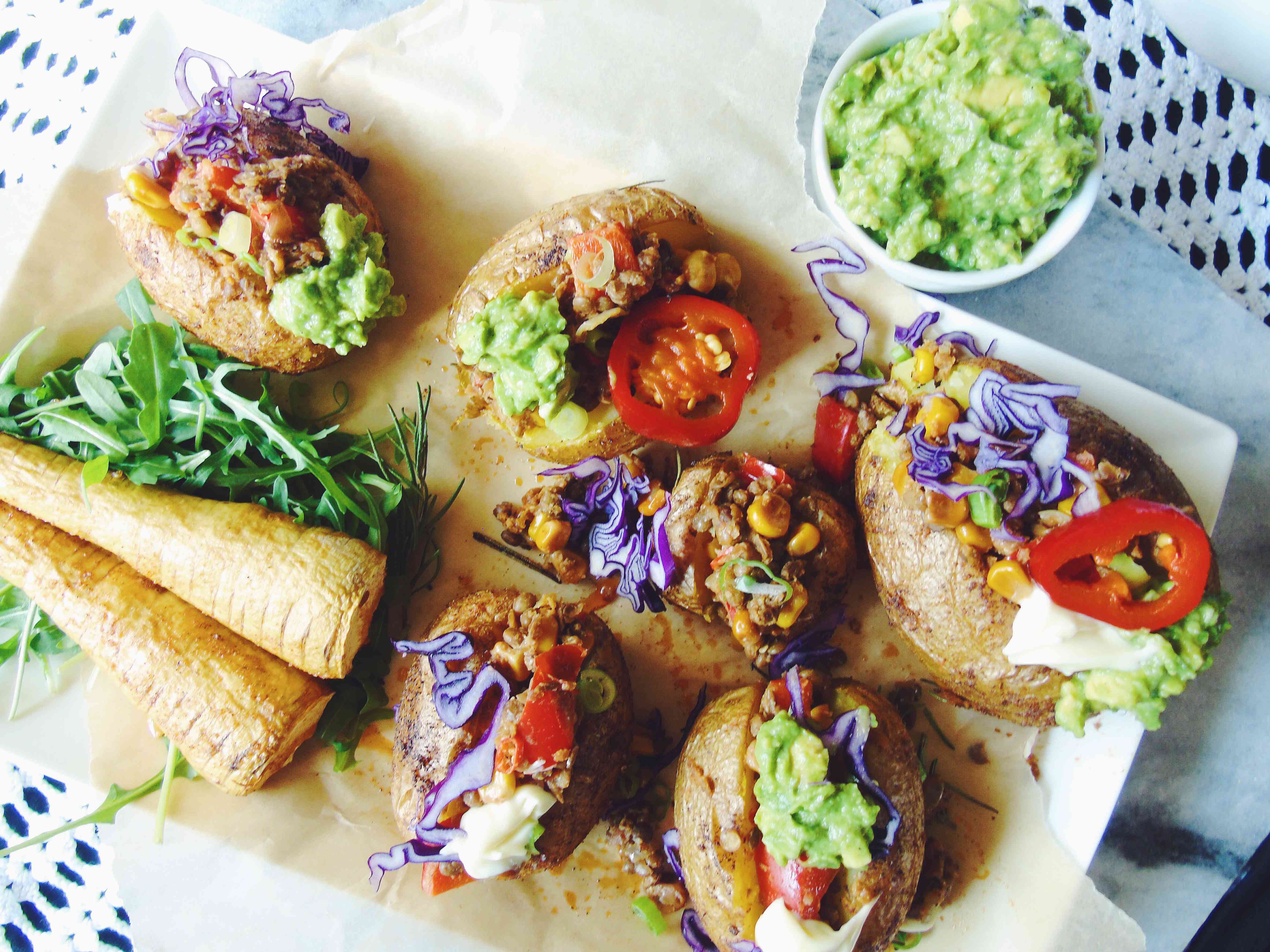 Potatoes and lentils are, in this case a match made in heaven (the kitchen), who would have thought!? I've been eating stuffed potatoes a few times the past couple of days and today was no different, but this time I decided to note down everything I used to create this dish so I actually could come with a recipe to share with you! Sharing more recipe and other posts has actually been something that's been on my mind for quit some time, so here I am trying to be more productive, which has become a lot easier now that its more sunnier, the sun never seizes to inspire me.
Now back to potatoes! These starchy tubers are so versatile, you simply cant go wrong with them, you can have them boiled, baked, mashed and in this case stuffed. These potatoes will be stuffed with Mexican style lentils. What makes these Mexican you might ask? Well cumin of course and they're topped with avocado. Ok I'm gonna be honest, it was my intention to make these using black beans (making them more Mexican) but I ran out of those so decided to go with lentils. Just so you know, I love Mexican food!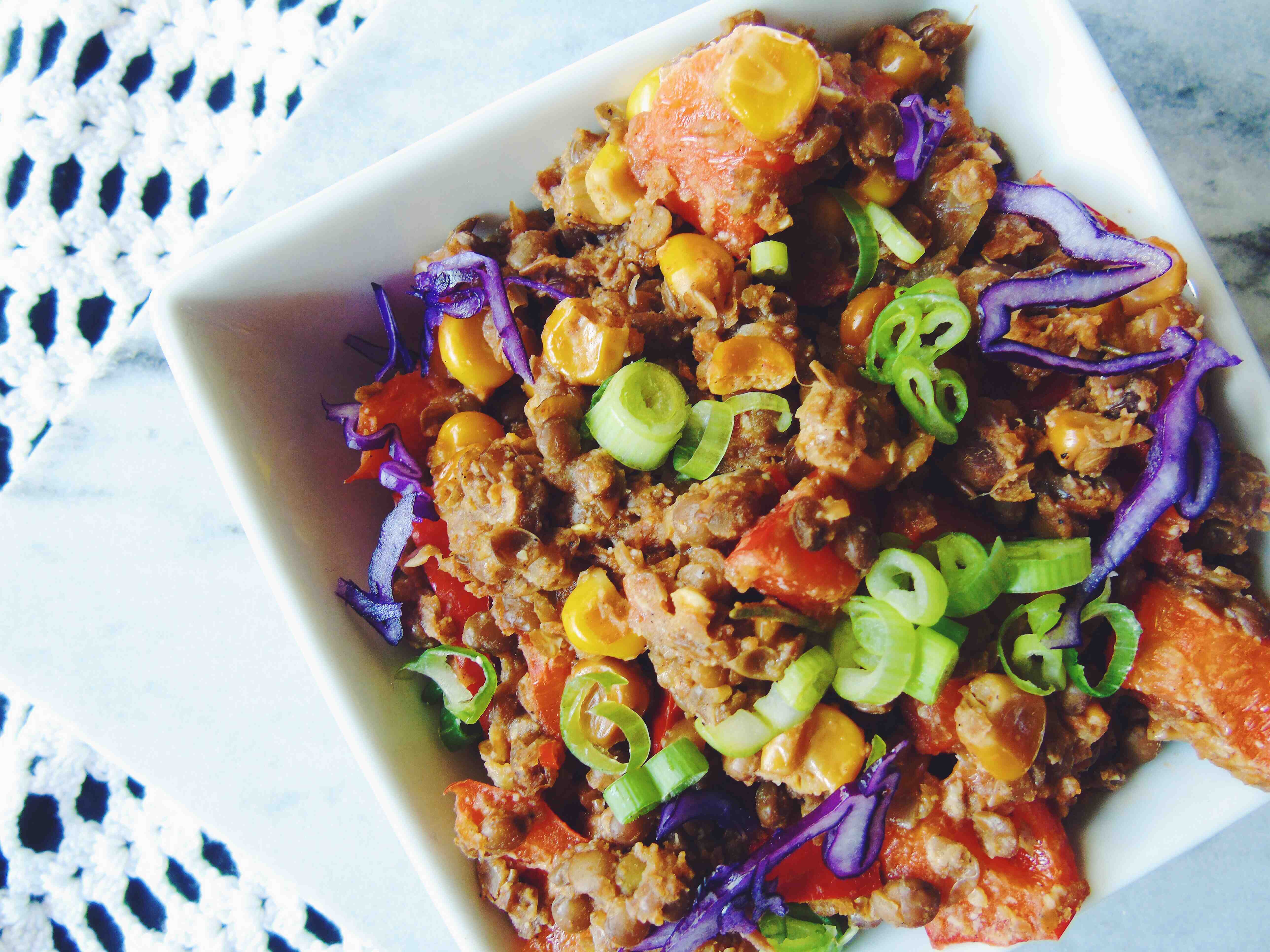 Of course I provide a basic recipe with this dish, but I always like to invite you to give it your own twist, we all have different preferences when it comes to food, so always feel free to experiment! You could for example go for black beans, as this was my initial plan, or add some cilantro or vegan mayo! If you don't have potatoes you could even try having these lentils with tortillas. I ate these potatoes with parsnips and arugula.
Also did you know lentils are a nice source of protein, and mixed with corn they are a complete protein! I'm not a nutritionist, but thats something I happen to know. So whenever someone asks you the notorious question "but where do you get your proteins?", invite them to your kitchen and show them how its done.
Now I hope you'll like this recipe and be sure to let me know if you'll give it a try. Remember to stay awesome and keep your eyes peeled, cause I'm working on some fun posts!
Bless,
A.J.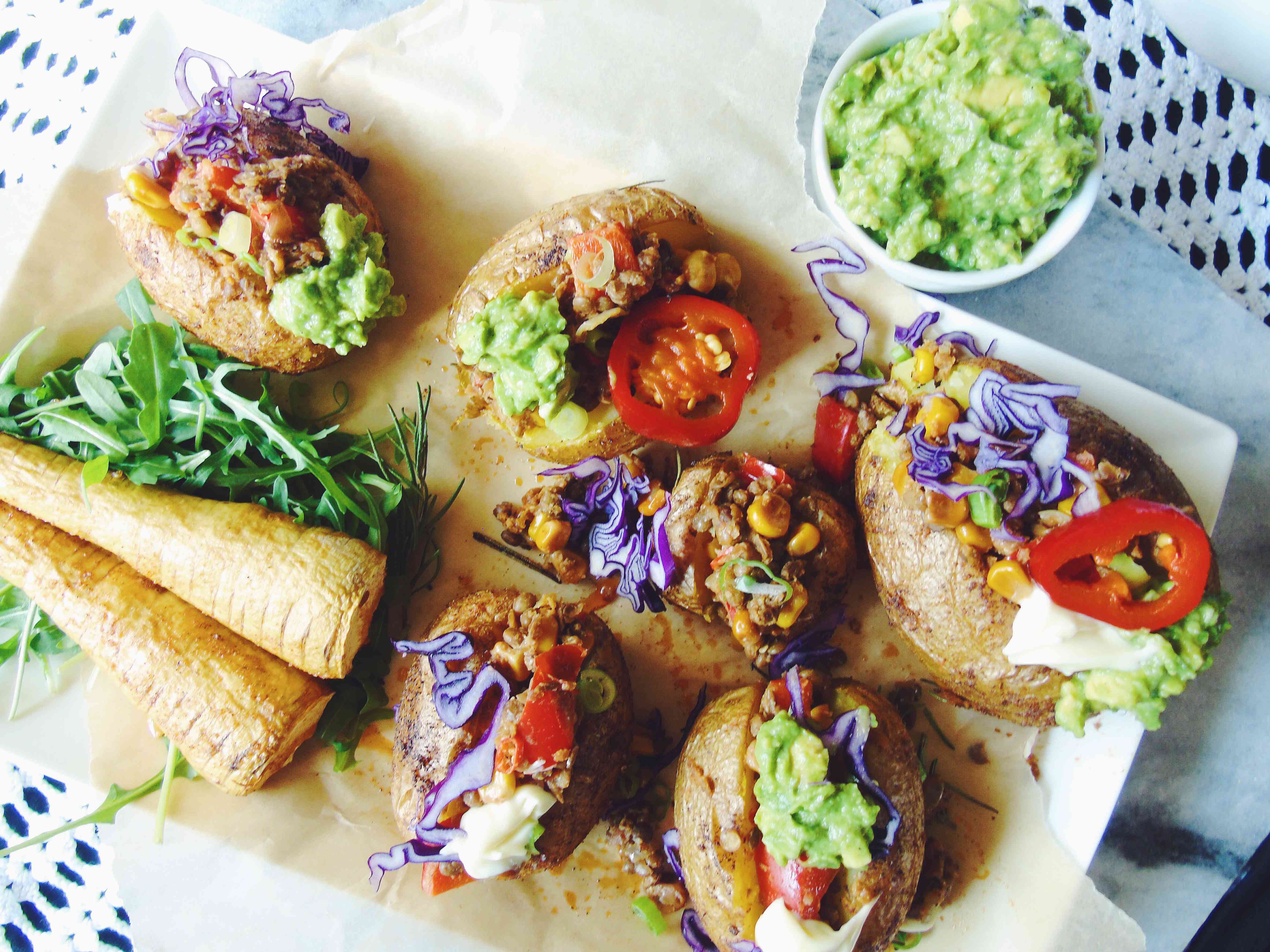 Stuffed Potatoes
Easy recipe for stuffed potatoes with a mexican(ish) twist.
Ingredients
potatoes
7

medium

potatoes

1

tsp

olive oil

1

sprig

rosemary

(optional)
Lentils
250

grams

cooked lentils

(about 8,8 ounces)

1

onion

diced

1

tomato

1

cup

corn

3

cloves

garlic

1

red bell pepper

1/2

tsp

smoked paprika

powder

1

tsp

cumin

powder

1

hot pepper

(optional)

3

tbsp

nutritional yeast

(optional)

1

spring onion
Instructions
Potatoes
preheat your oven to 200 celcius or about 390 farenheit. Coat your potatoes with the olive oil and sprinkle with salt and pepper. You can also add additional spices to taste, I used smoked paprika and garlic powder, but this is completely optional. Also if you want you can add sprinkle the potatoes with some rosemary. Now place the potatoes on a baking dish and put them in the oven for about 20 minutes depending on the size of your oven and potatoes. When you can easily poke them with a fork and the skin is a bit crisp, but not burnt, they are done. While the potatoes are in the oven you can make the lentils and avocado.
Lentils
Warm up a pan over medium heat. Once the pan is hot you add the diced onion and minced garlic and saute them for about 2 minutes over medium/low heat. Now add the remaining ingredients besides the nutritional yeast and spring onion. cook everything over medium heat for about 10 minutes and add salt and pepper to taste. Turn of the heat and add the nutritional yeast and mix it through the lentils. Use the spring onions as garnish and some extra flavour.
Avocado
Simply mash a ripe avocado with the juice of half a lemon and some salt and pepper to taste.