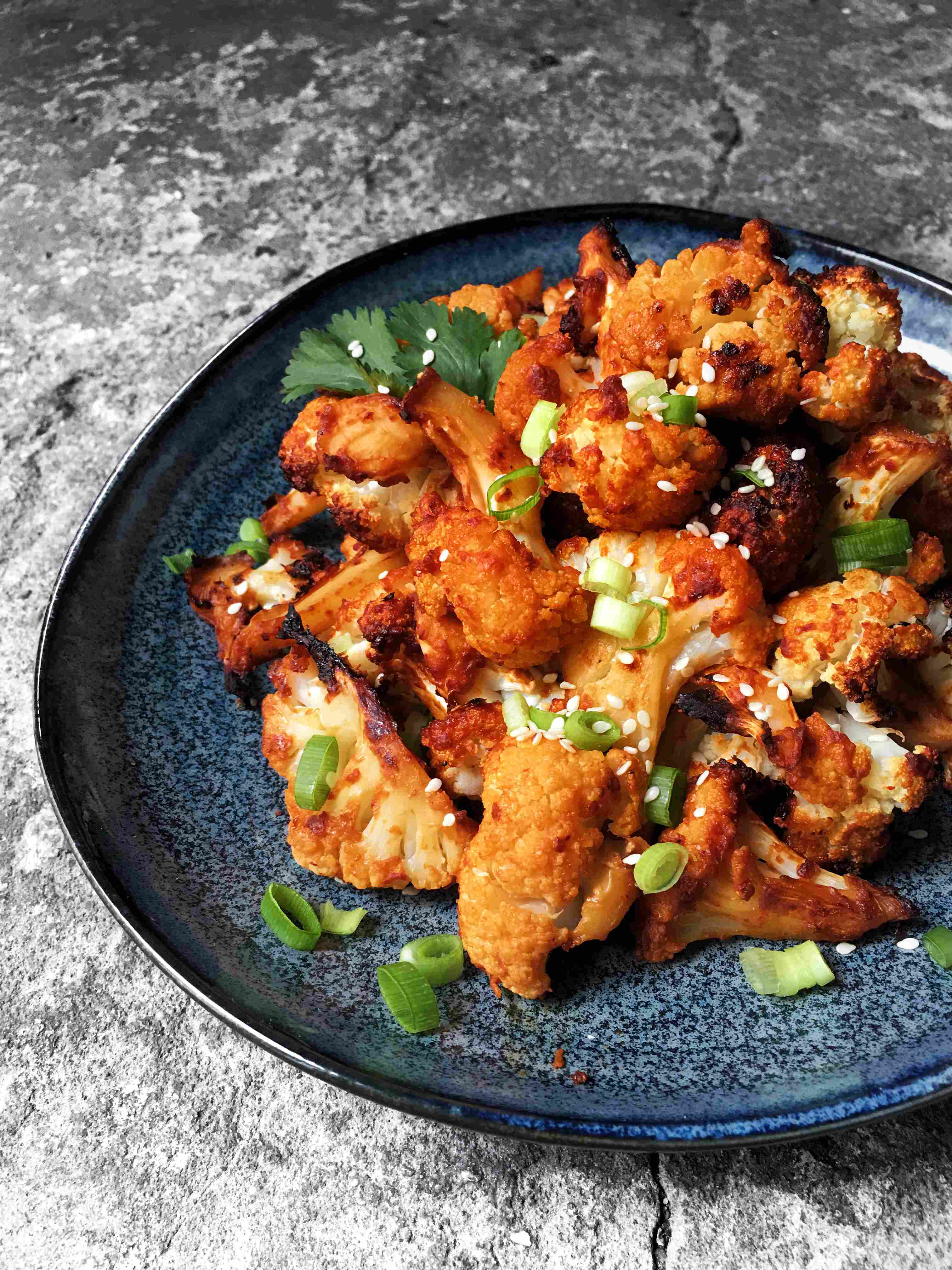 Cauliflower is one of those vegetable that I used to hate growing up, but through time fell in love with. Young me would cringe knowing my love for cauliflower would grow to the point where I would just snack on them the way one would on popcorn or chips, but it's true, I'm a cauliflower fanatic. Just thinking about it now makes me want to finish the entire head of cauliflower I just prepped!
This recipe is so delicious it probably sits somewhere in my current top 10 most fave dishes, it was really hard not to finish it before taking some pics, so this dish was great to practice my self control. Not only is it super delicious because of the umami explosion you'll get from biting into one of these florets, you'll also get a healthy dose of vitamin C, can it get even better?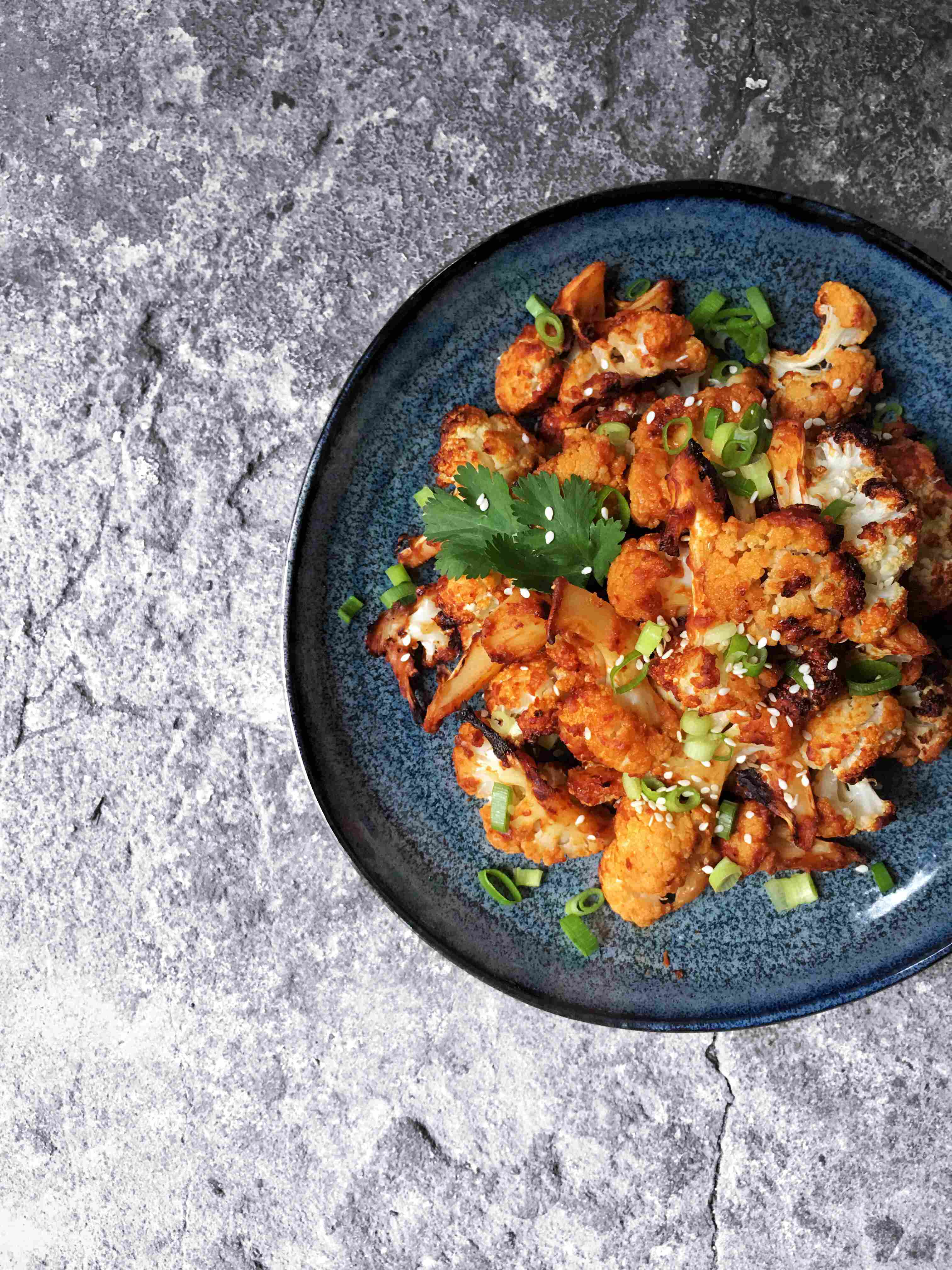 Normally I'd encourage you to try variations and experiment, but not with this one, trust me, if you can get all the ingredients necessary, you'll be set! Of course feel free to add or decrease the heat by adding more or less chilli powder, and if you're on a strict no oil diet you can try swapping the sesame oil for sesame seeds.
This makes a perfect side dish or snack, but you could also eat this with some rice or through a salad. It's time to put that bag of chips aside for a night and to munch on some of these umami bombs, you're body will thank you for it.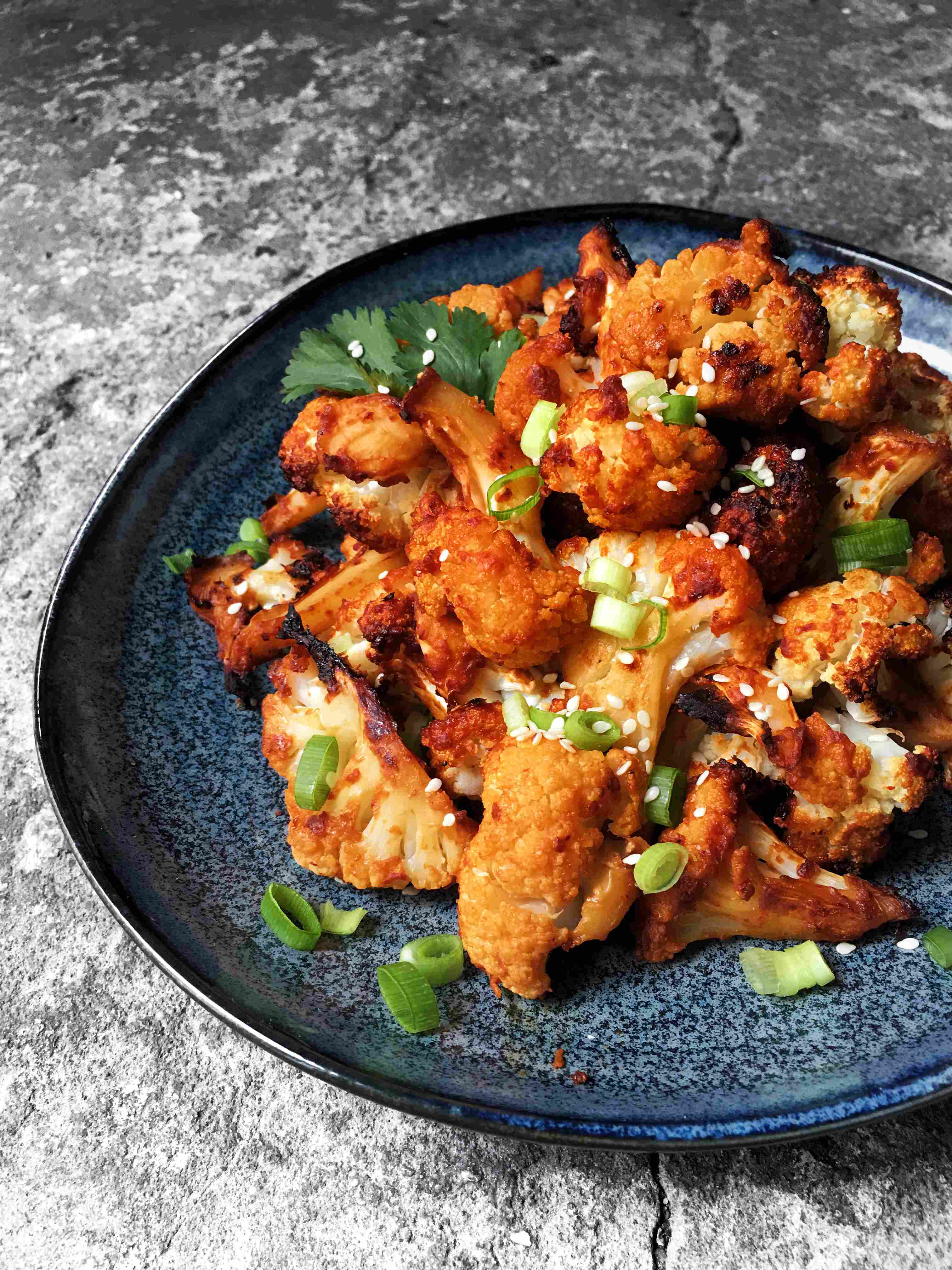 Now don't take my word on it, try it for yourself and see if you love this dish just as much as I did!
Let me know if you liked the recipe in the comments below and if you decide to recreate this dish feel free to tag me on Instagram as I'd love to see your creations, and find me on Facebook!
One Love,
A.J.
Start by preheating the oven to 175 celcius or 350 farenheit. Take a large bowl and make the batter by adding all the ingredients except for the cauliflower and mix well until combined. Now cut the cauliflower into bite size pieces and add them to the bowl. Toss them around until they're coated with the batter.

Place the cauliflower bites on a parchment paper lined baking sheet and bake them in the oven for about 45 minutes or until the edges are slightly burnt/crisp. Once done remove them from the oven and enjoy as a snack or with rice, in a salad or however else your heart desires. Enjoy!