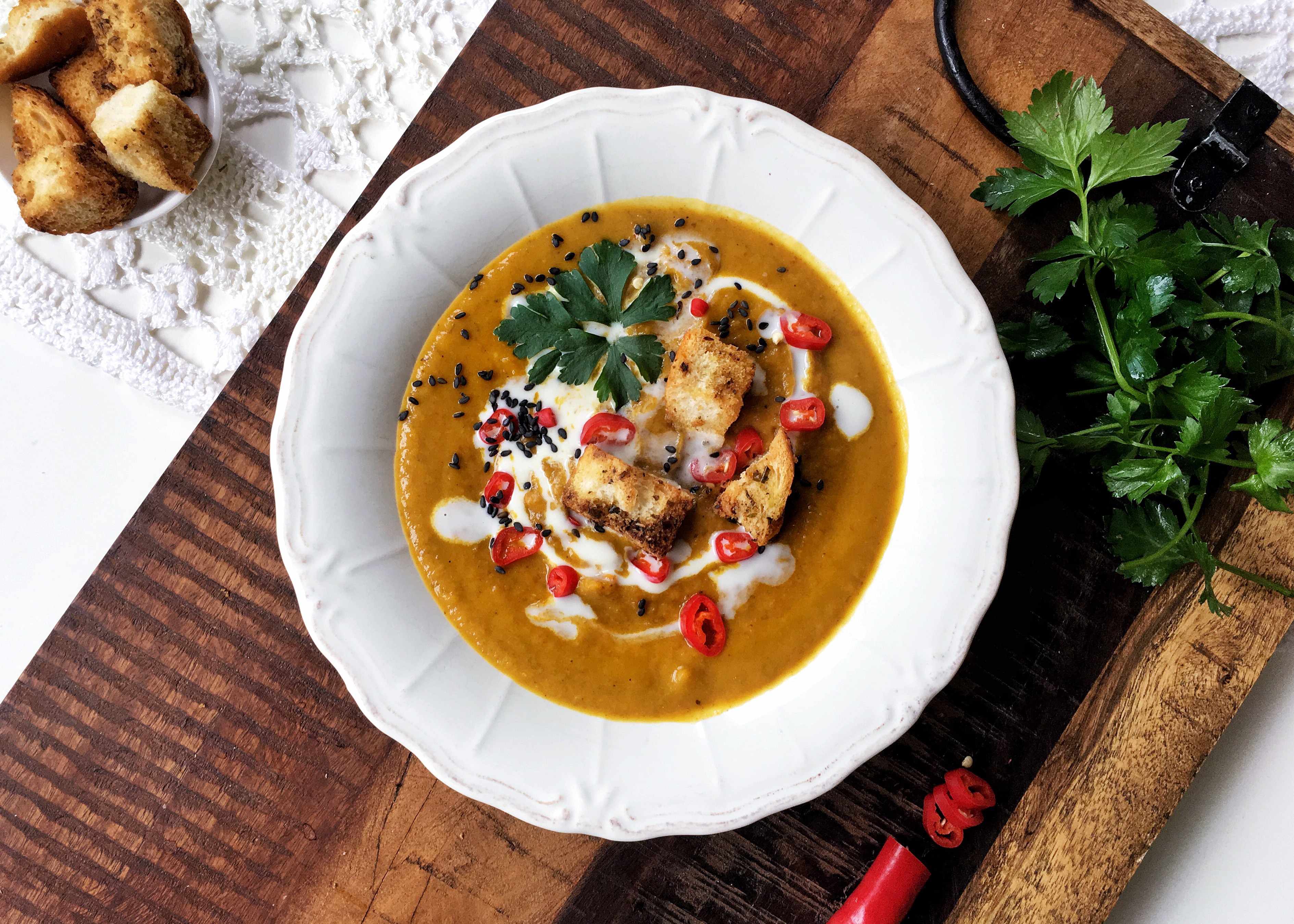 What to do with that leftover piece of bread? Well don't feed it to the ducks, as I've learned that feeding ducks bread is actually bad for them! We are also not throwing it away, we'll be turning those dried out pieces of carbs into croutons fit for any salad, soup or snack!
You can use this recipe on regular bread, baguette, gluten-free bread, just any type of though bread actually. For this recipe I used a dried up leftover piece of baguette which only had a chunk eaten from it.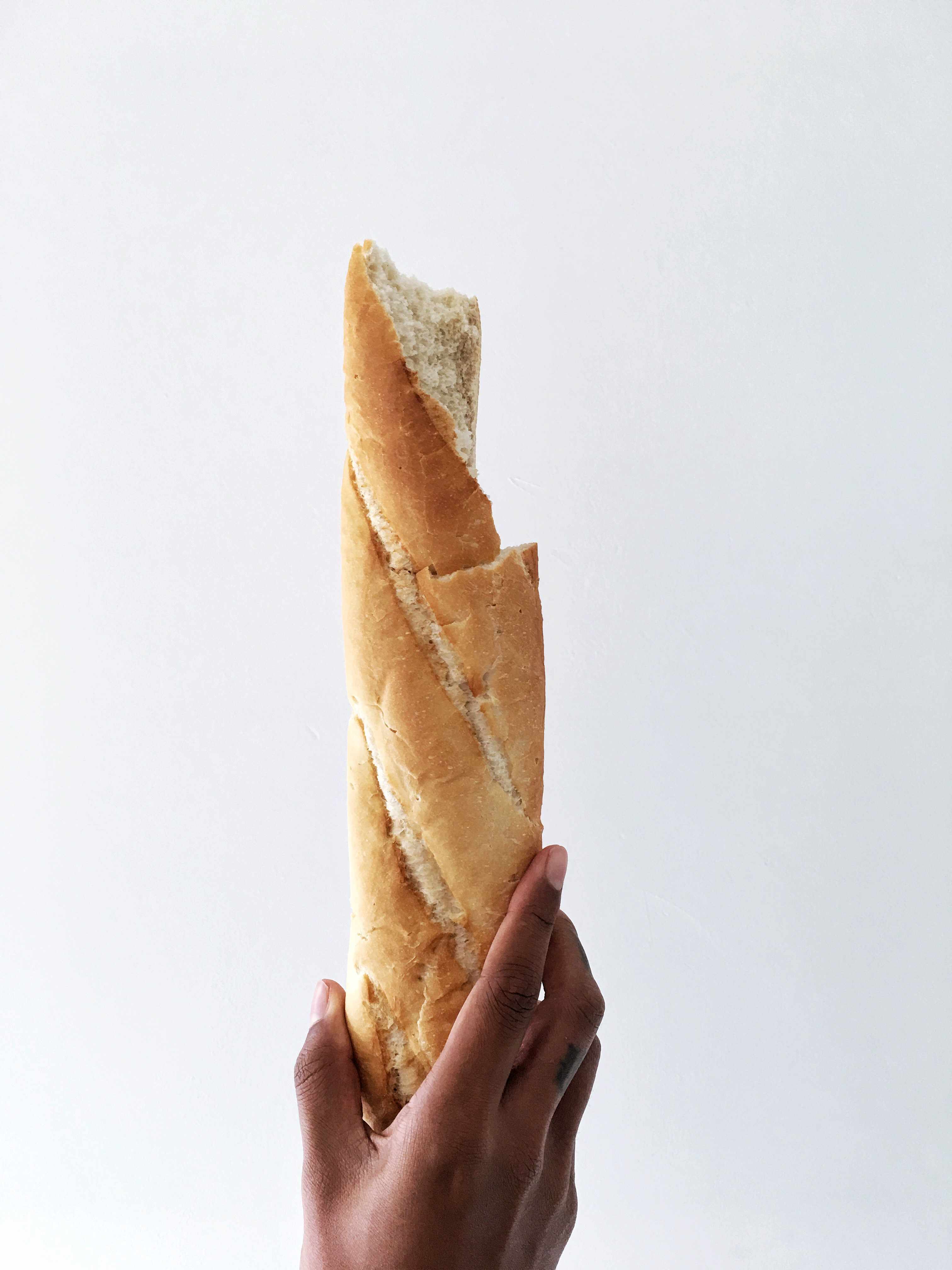 I love to add these to a vegan Caesar salad or as a topping on some soups. Croutons on soup is the only thing that's on my mind right now, the velvet smooth texture of a creamy soup mixed with the crunchiness of the croutons takes any (creamy) soup to new heights. Look at me I'm starting to sound like a real foodie. Oh and you should try the croutons on this Sweet Potato Coconut Curry soup, it's the best!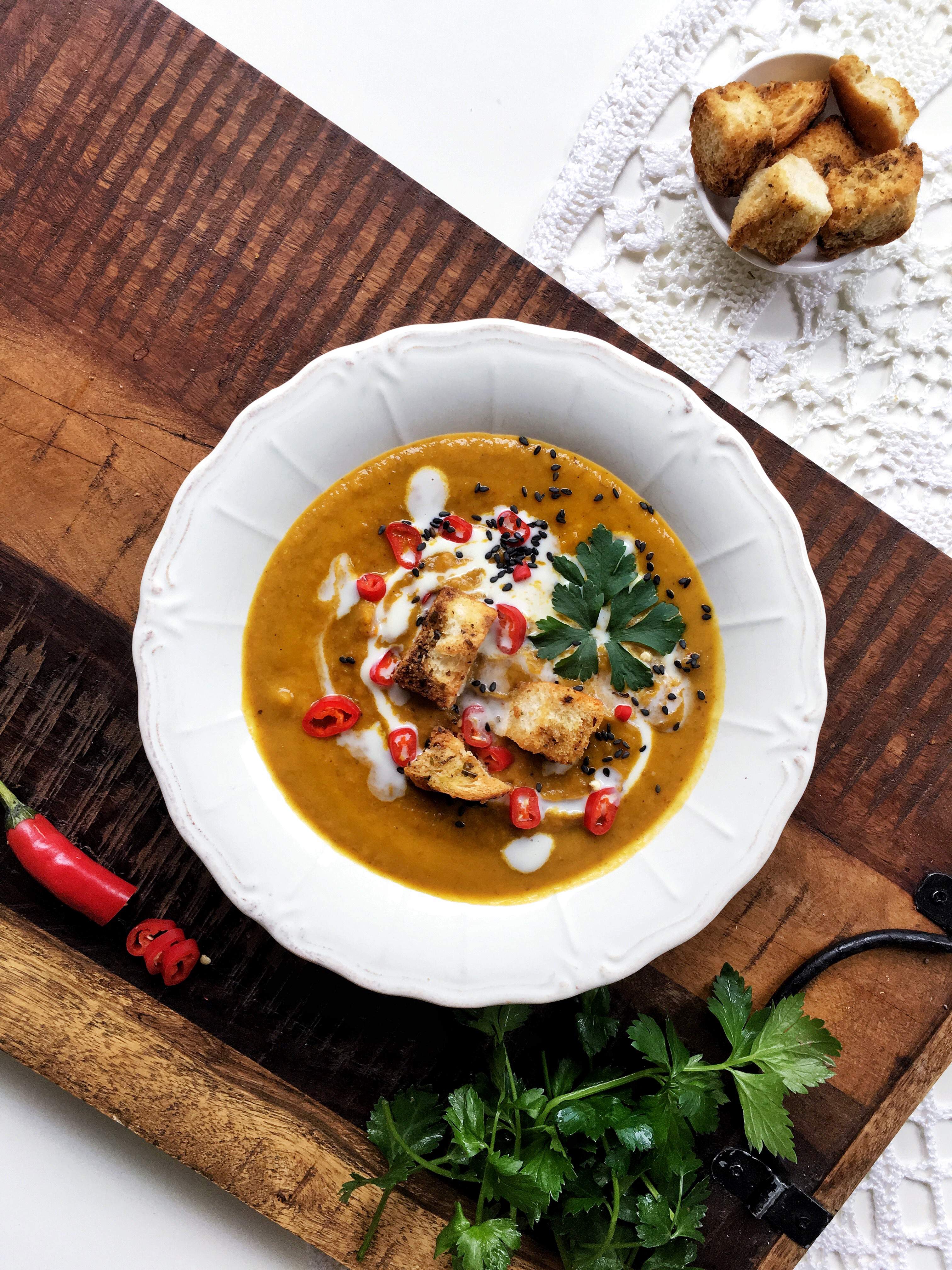 Now when it comes to making the croutons you could use some fresh bread and letting it dry a bit or use that leftover piece that has been lying around the kitchen waiting for someone to put it to use.
You can adept the recipe to your own liking, if you're a garlic fiend as myself you can add extra, or add less garlic and more herbs. You can also add some additional spices, some times I like to give them some extra heat by adding cayenne pepper.
Let's get cooking, those crispy chunks of deliciousness are waiting for you!
If you decide to recreate this dish feel free to tag me on Instagram as I'd love to see your creations, and find me on Facebook!
One Love,
A.J.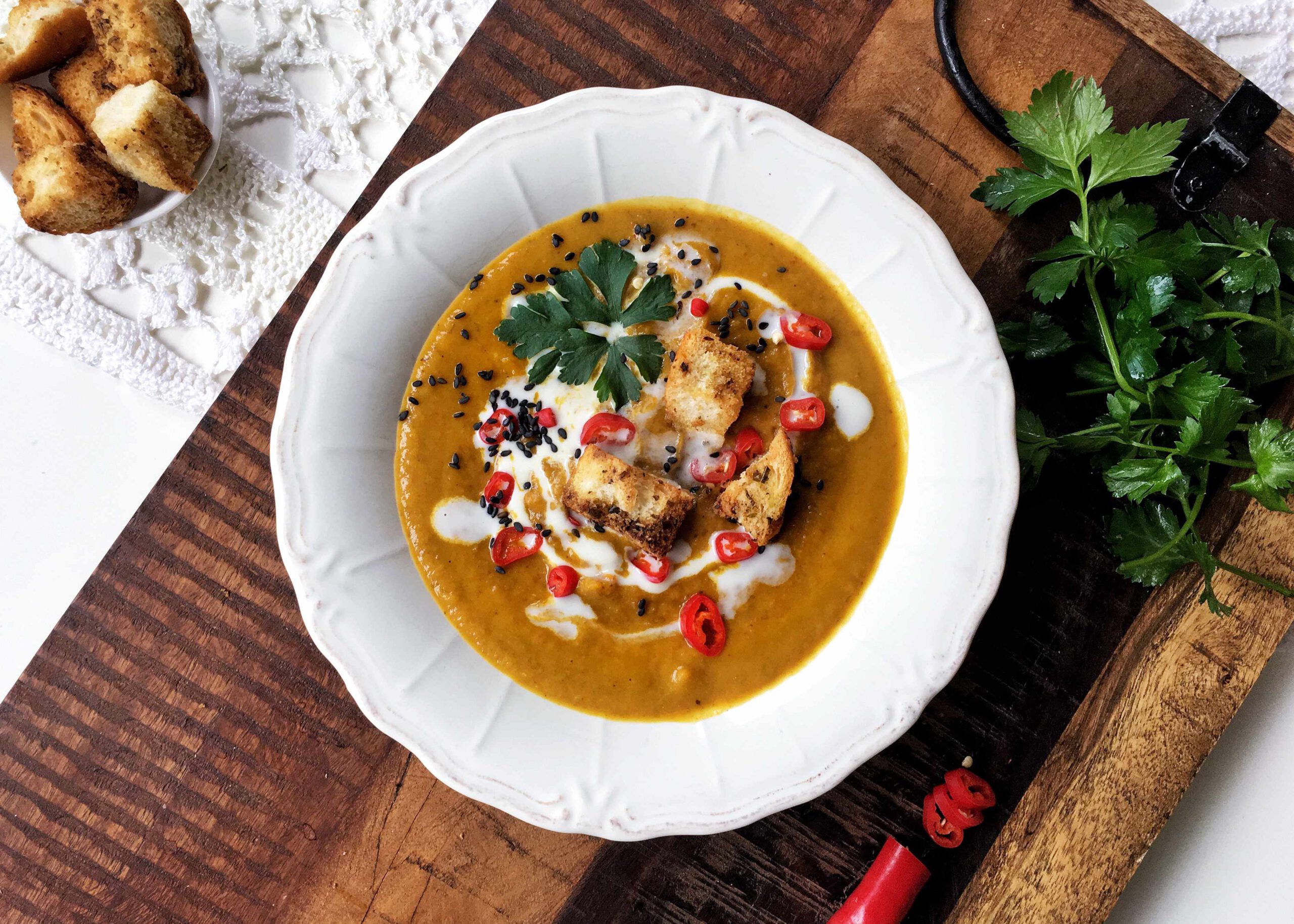 Easy Garlic & Herbs Croutons
These croutons add perfect texture and taste to any salad or soup. Also great as a snack, don't tell anyone I told you!
Ingredients
1

old baguette

or any other piece of bread

4

tbsp

extra virgin olive oil

1/2

tsp

garlic powder

1/4

tsp

chili powder

1

tsp

italian herbs

1/2

tsp

dried chives

(optional)

to taste

salt and pepper
Instructions
Pre heat your oven to 175 degrees Celcius or 350 Farenheit. Cut the bread you are using to make these in cubes and place them in a bowl. In a small container mix the oil with the seasoning and add salt and pepper to taste.

Add a tablespoon of the olive oil mixture, mix and add another spoon until all the oil is used. Keep tossing so all the pieces get some of the oil. It's ok if there are dry sides on the cubes, we don't want them drenched in oil. Now add them to a baking tray lined with parchment paper and bake for about 20 minutes, depending on the dryness of the croutons and the heat distribution of the oven, so check every other minute after they've been in the oven for about 13 minutes.

Remove them when they are crisp and a bit browned. Let them cool completely and safe in an airtight container. Enjoy!