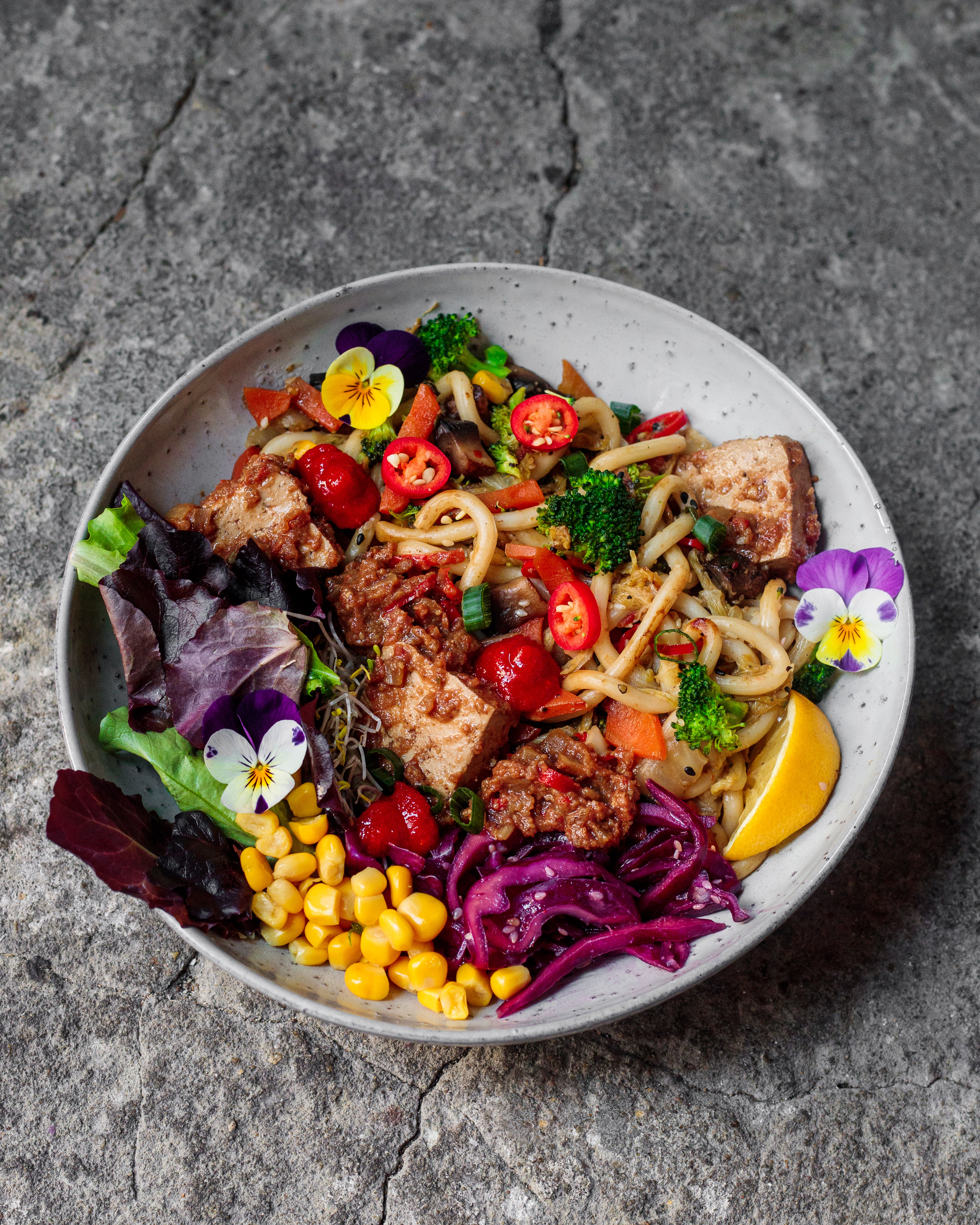 When it comes to comfort foods noodles are one of my favourites, no matter in what form or shape them come. A noodles soup, salad or stir fry, I love them all! For this bowl I used a veggie packed udon noodle stir fry with tofu from the tofu stew we made earlier this week, some veggies and massaged purple cabbage to create a well balanced bowl filled with colour and flavour.
You can find the recipe for the tofu by pressing this link.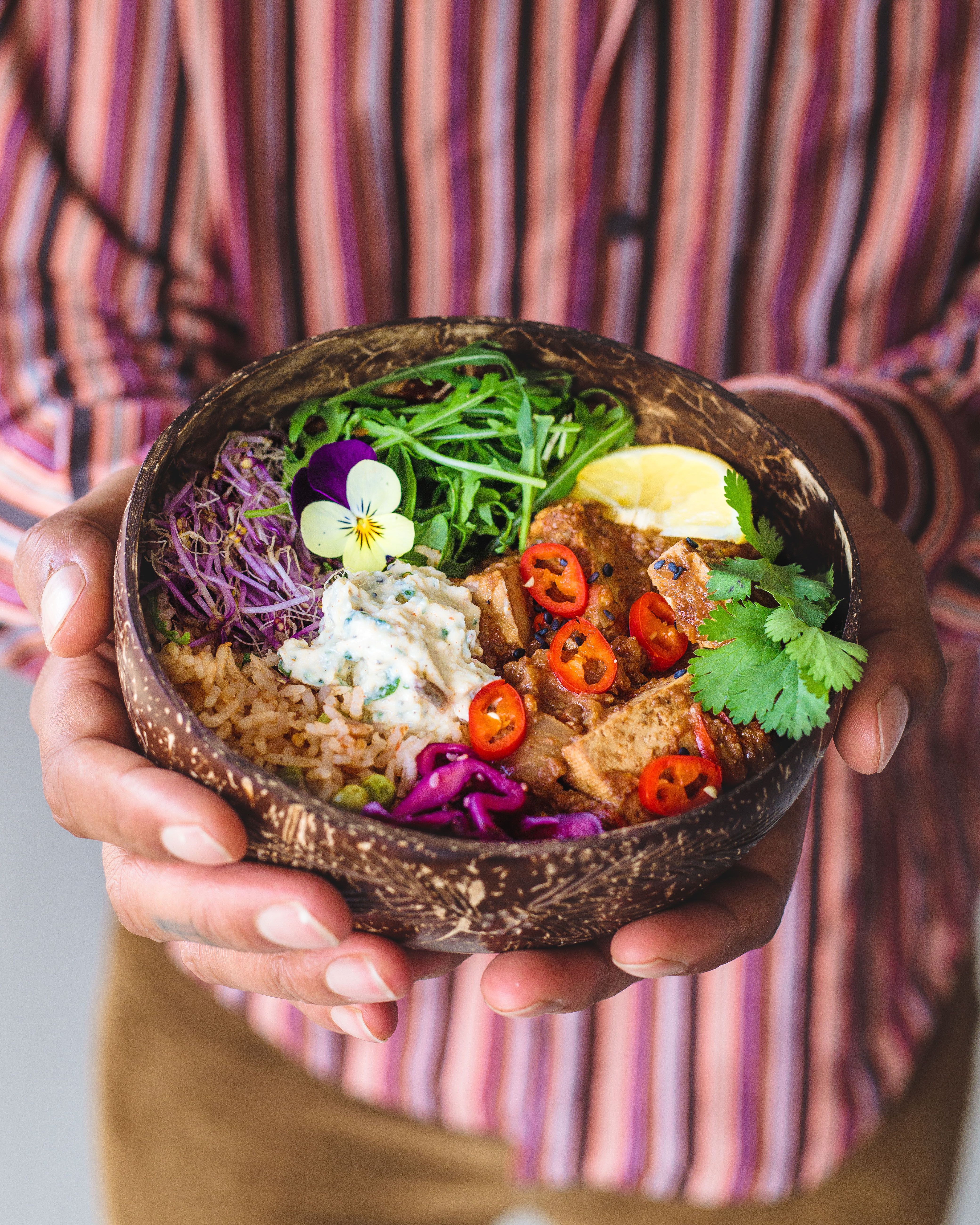 Dishes like these are time savers, because prepped well it will only take you about 15 minutes to create this colourful bowl. Most of the components of these Indigo Bowls are easily prepped, such as the cabbage and tofu.
To make the cabbage simply massage some purple cabbage with some soy sauce, lemon or lime, some ginger powder, agave and sesame seeds (or oil) & maybe some additional seasonings of choice such as garlic and fresh herbs. You can keep this in the fridge for a couple of days, where the flavour will develop over time.
If you end up making this Indigo Bowl, don't forget to tag me on Instagram and use #indigobowl so I can see your creation.
Now let's get cooking!
One Love,
A.J.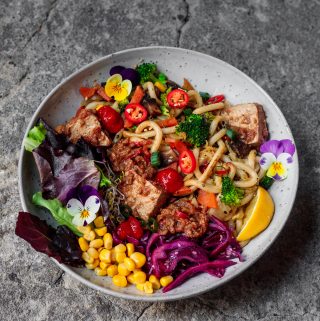 Indigo Bowl #4 - Veggie Udon Noodle Bowl
A messy bowl filled
Ingredients
2

servings

udon noodles

1

Broccoli

chopped

1

serving

mushrooms of choice

chopped

1

spring onion

chopped

3

cloves

garlic

chopped

1

chinese cabbage

chopped

1

carrot

cut in strips

2

tbsp

sesame seeds

2

tbsp

soy sauce

2

tsp

toasted sesame oil*

1

tsp

5 spice

1

tsp

ginger powder

or 1 thumb size fresh ginger finely chopped
Instructions
cook the udon noodles as instructed on the package, wash them with cold water and mix them with a little bit of sesame oil to prevent them from sticking.

To make the veggie stir fry add some garlic, carrot, mushrooms and spring onion to a over medium/low heated cooking pan with a bit of oil. Cook for about a minute to before adding some finely chopped broccoli and Chinese cabbage, and cook until the cabbage has wilted down.

Add the remaining ingredients and the noodles and stir it around until everything is combined. Enjoy!