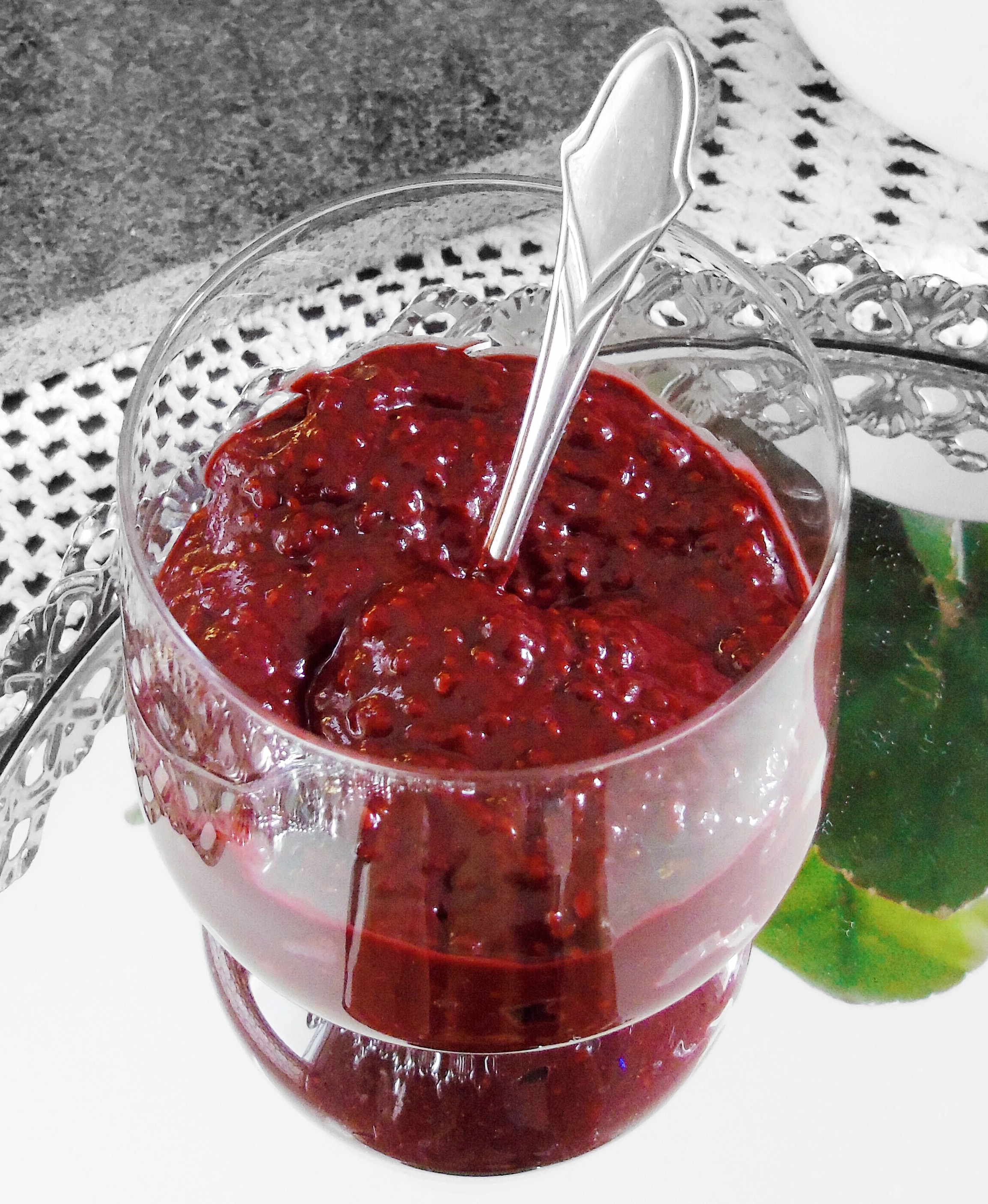 As I'm trying to cut out as many processed foods from my diet as possible, I'll be experimenting to make healthy whole food and/or raw versions of these dishes. One thing that I can tell you is that processed jellies are out of my diet, this raw raspberry/açai jelly is just as perfect, if not better! And besides being a whole food and raw dish it only takes a few minutes to whip up and they are free of any refined sugars!
You can use this jelly to eat with raw crackers, pancakes, on a toast or maybe use it to top a beautiful smoothie bowl, or eat half of it by itself like I did, because "testing". To be honest you can have it with whatever your hearth desires!
They made a perfect condiment for these cacao pancakes, btw if you're looking for a nice gluten free pancake recipe you can find one over here.
And if you don't have any açai powder, don't stress, you can easily make it without using the açai powder, it will be just as delicious.
Story Time: As you might know I'm obsessed with colourful food so when it comes to natural food colourings I'm always on the hunt for new colours and ways to naturally colour my food. At the time I had already found a way to colour food purple by simply using purple cabbage or blueberries, depending on the food I'd be colouring. Being the experimental person that I am I decided that I'd try using açai as a natural food colouring for purple, being ignorant about the fact that açai powder is one million times more expensive (mild exaggeration) than purple cabbage, but I told myself that "I'm worth it". So one day I decided to just buy the "super food" and start experimenting, well I ended up with a brownish result, "this must be an error" I thought to myself, nope, it was the açai powder.
So what was the lesson, if you want brownish looking food with a purple-esque hue go for açai powder, otherwise stick with purple cabbage or blueberries. You're welcome.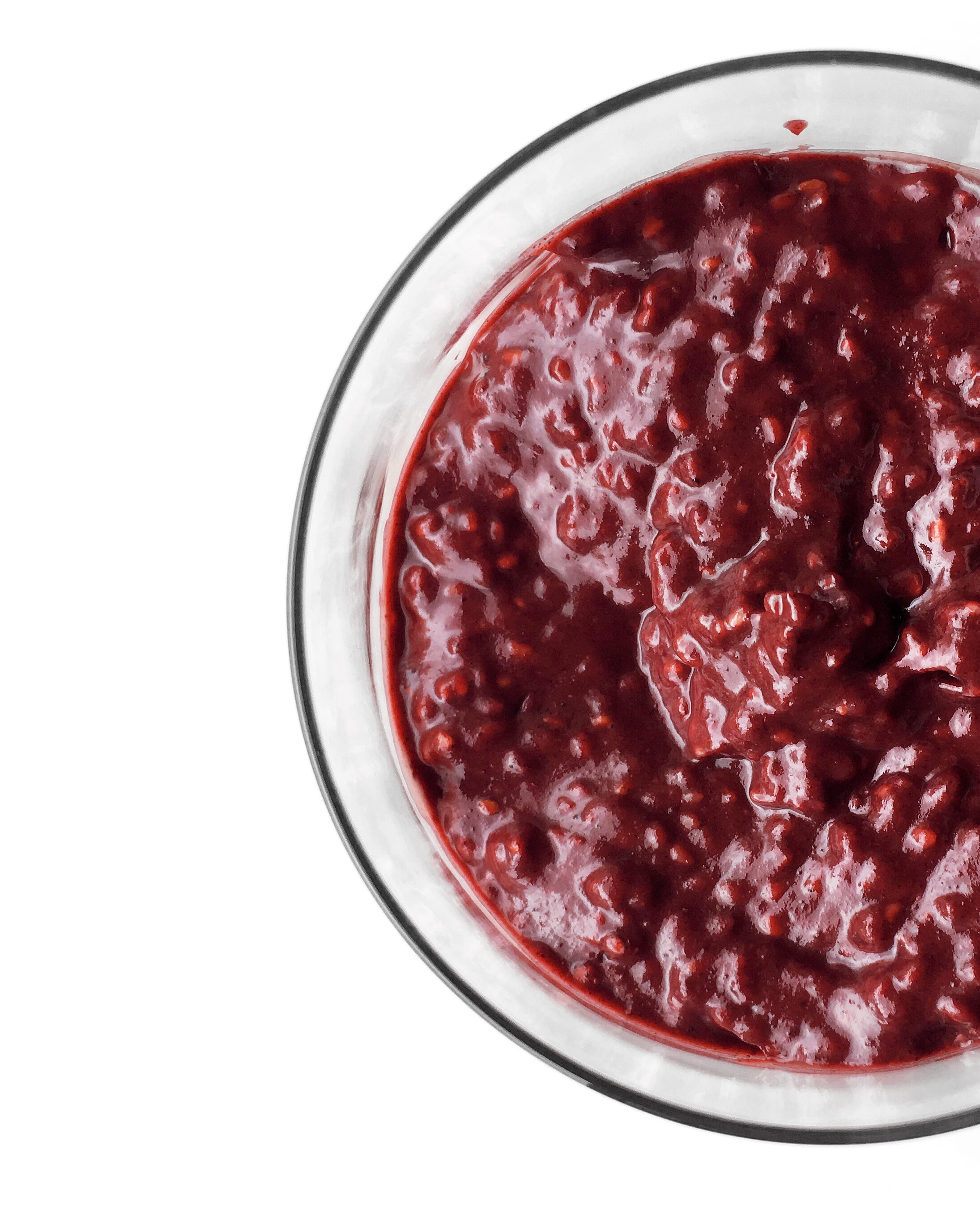 Pro tip: If you're keeping things raw try stuffing your dates with some of this jelly, and let me know how that turned out!
If you like this recipe or have any questions or suggestions feel free to leave a comment below and tag me in your recreations on Instagram.
Now lets get cooking!
Enjoy.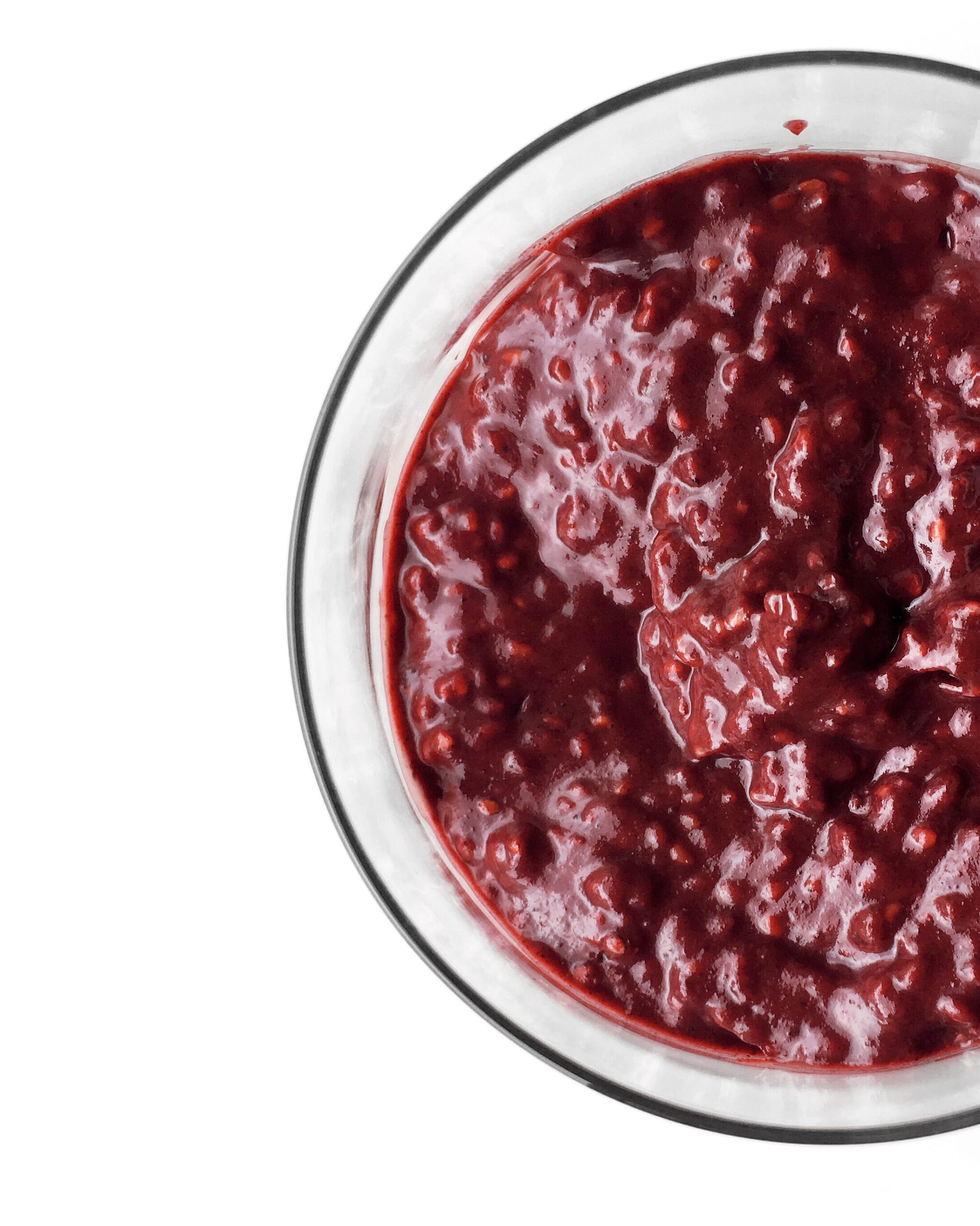 Raw Vegan Raspberry Açai Jelly
Ingredients
2

cups

raspberries

3

dates

pitted

2

tbsp

açai powder

(optional)

2

tbsp

chia seeds
Instructions
to a blender (I used a bullet blender) add the raspberries, dates and açai powder and blend until smooth. After this add the chia seeds and for best results let it sit in the fridge for about an hour. Stir every now and then to make sure the chia seeds are evenly distributed.