Chia parfaits are my go to lazy breakfast meals, they require little to no prep and are convenient since they can be made ahead of time. Not only is it an easy breakfast, but it's also a filling and healthy way to start the day. Just don't forget to check your teeth afterwards, chia seeds love hiding away between your teeth, they love it!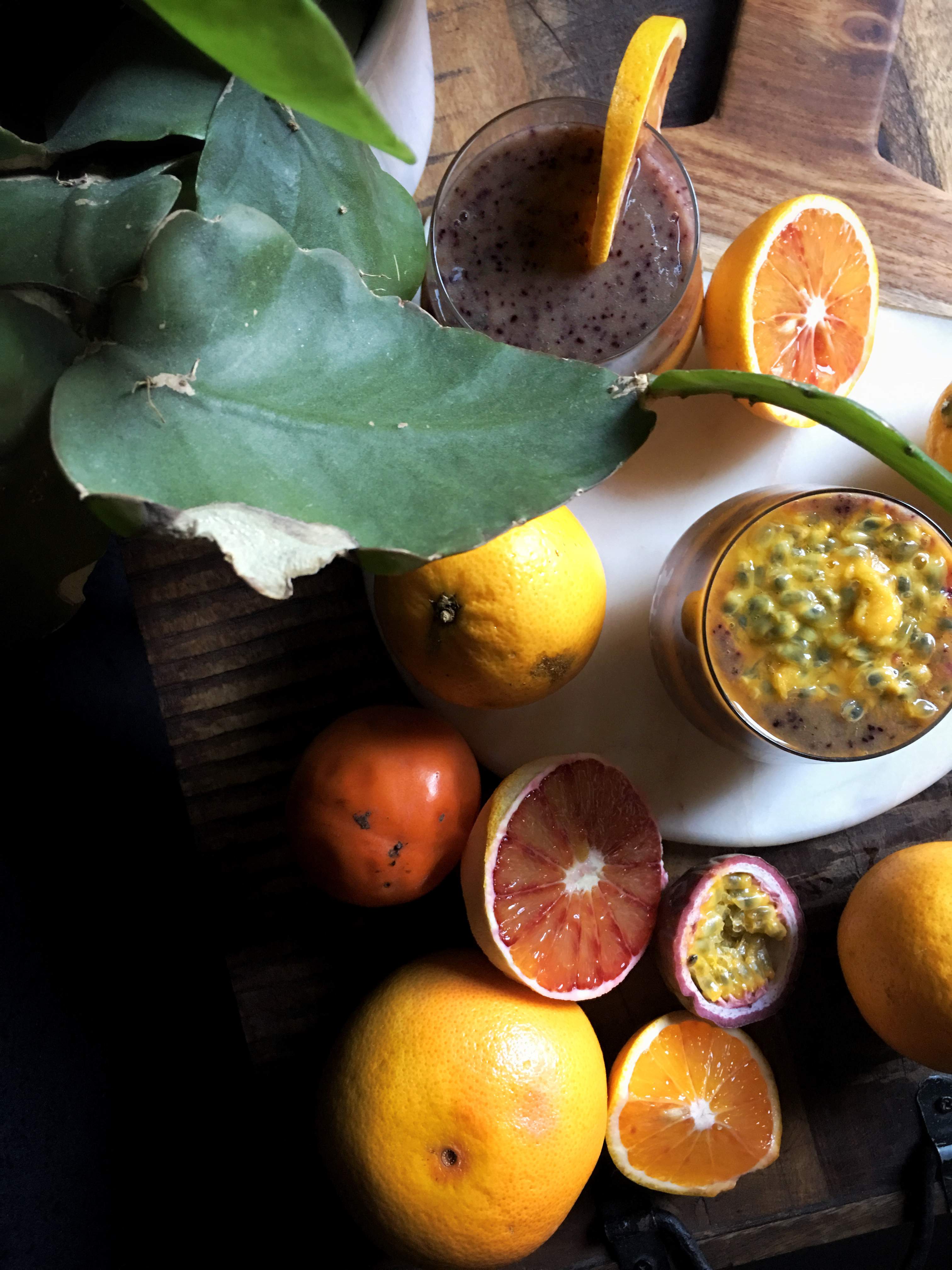 For this parfait I used home-made my own chocolate cashew mylk, but feel free to use store-bought plant milks. If you can find a vegan chocolate milk just add cacao powder and a sweetener to the chia pudding, I left the measurements in the recipe below. I'll make a post on how to make your own plant milks from scratch, it's super easy. Feel free to adjust the recipe to your own liking, try adding different fruits or maybe topping it with some coco whip, no ones judging you, treat yo selves!
I had these with a bunch of citrus fruits and called it a breakfast. I'll be working on more different easy and affordable breakfast ideas asap, I mean chia seeds are great for the bod, but since they're such a "super" food not the cheapest. Always feel free to leave suggestions in the comments below.
Also I'd love to see your recreations, so feel free to tag me in your pictures on instagram.
Enjoy.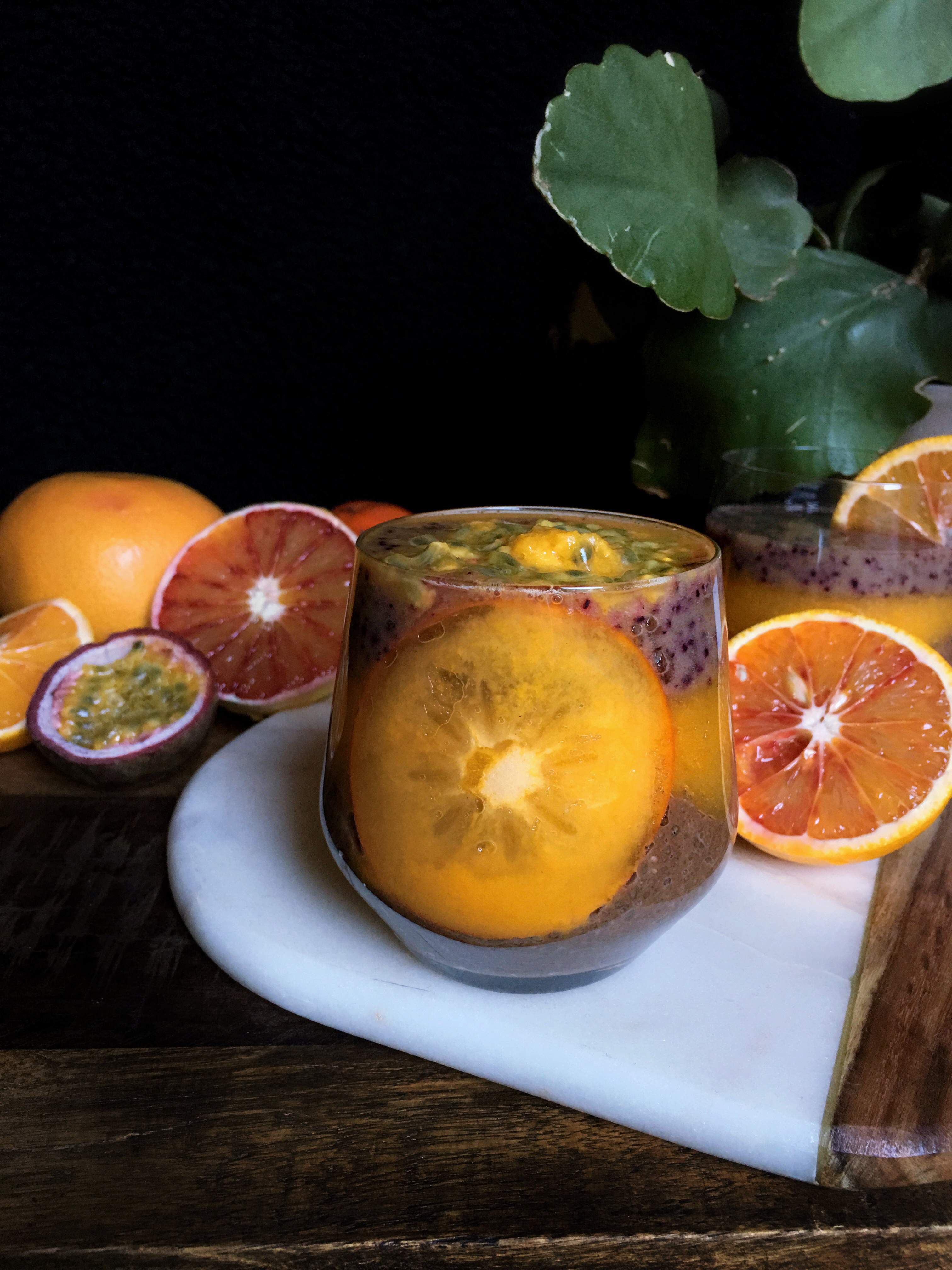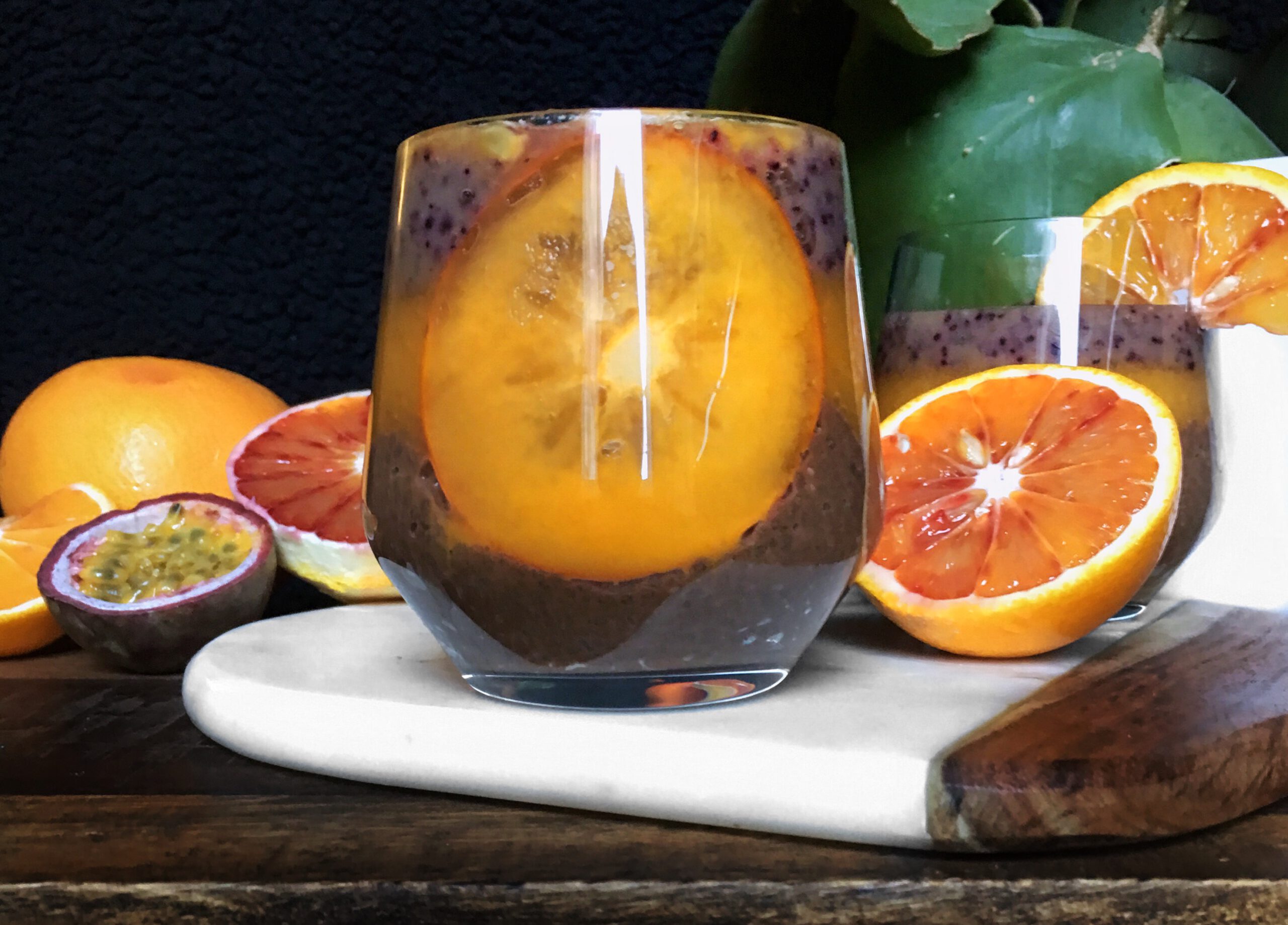 Sunset Parfait - Raw Vegan
A raw vegan meal to start the day of great!
Ingredients
Chia Pudding
1

cup

plantbased milk

1/4

cup

chia seeds

3

tbsp

cacao powder

1

tbsp

agave

or more for a sweeter pudding
Parfait
2

banana

1

handful

blueberries

2

ripe

persimmons

2

passion fruit
Instructions
Chia Pudding
To make the chia pudding simply add everything to a bowl or jar and mix well. Place it in the fridge and stir it one more time after about 15 minutes. Now let it rest overnight.
Parfait
To make the parfait I first added a layer of the chia pudding in a glass, topped it with blended persimmon and a banana blueberry smoothie, which consisted of 1 bananas and a big handful frozen blueberries. I topped the parfait with some passion fruit. Enjoy.