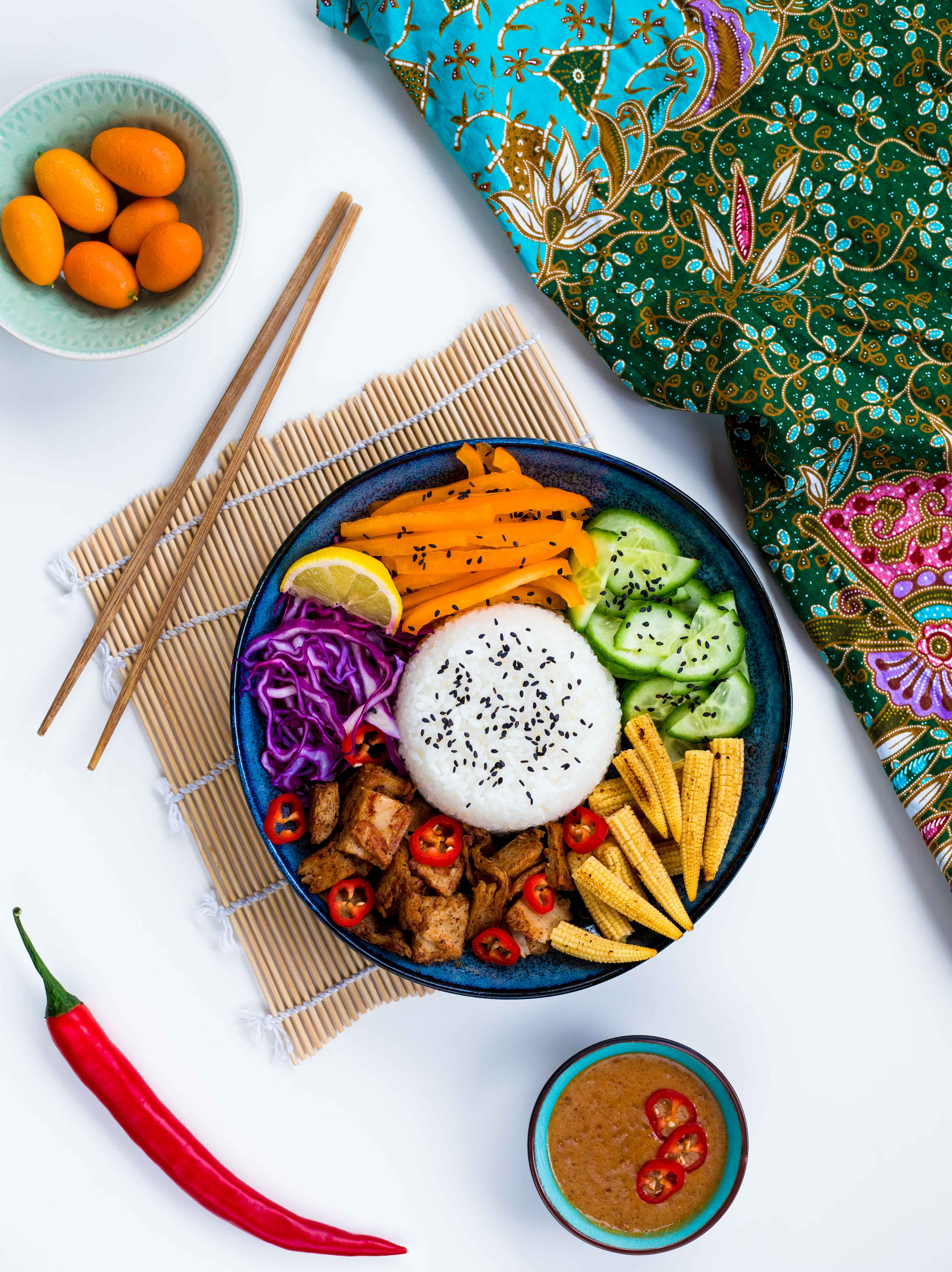 It's the new year and I'm sure many of you are trying to eat more clean and/or less animal products, look no further as I've got you covered. No you don't have to give up your favourite foods, and I'm using this bowl to show you exactly that!
This recipe is incredible easy, it uses one of my favourite satay sauce recipes which you can find over here. The entire dish will cost you maybe 15 minutes of your day, which makes it perfect for those busy bees, who don't have too much time to spend in the kitchen.
Note: This is not a sponsored post, this is honest and own opinion.
…