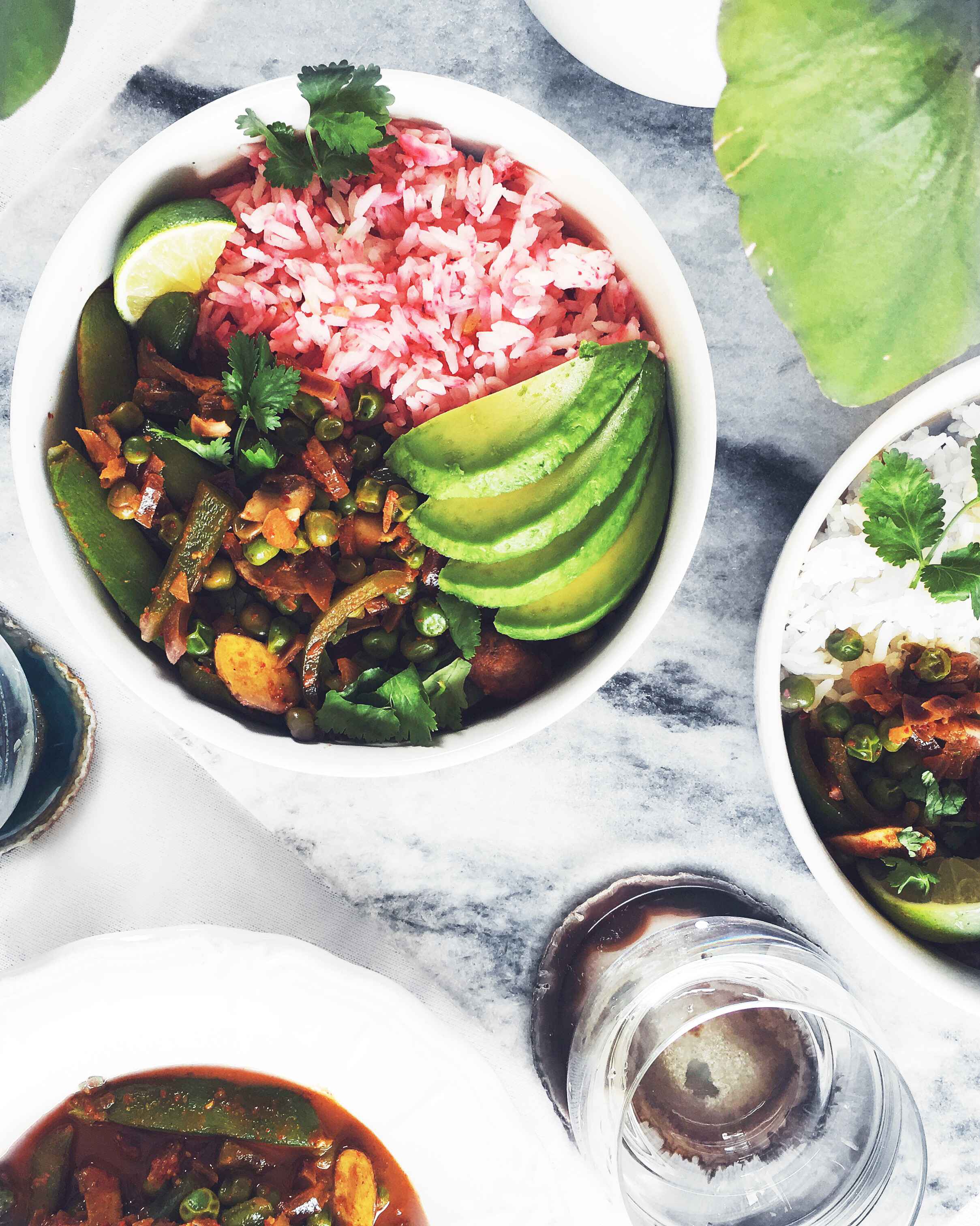 I love greens and I love curry, why not marry these together into a nice delicious sauce to eat over rice, with some bread, roti or whatever else your heart desires. This is not a traditional curry recipe, but instead inspired by the delicious indian/surinamese dishes I loved to eat. One thing that makes this dish so great is that it will take about 20 minutes to create, nothing fancy, just good food!
There will be lots more simple and easy dishes appearing on the blog because we all can use some simplicity. Of course you can still expect crazy rainbow dishes like this recipe for rainbow sushi or this recipe for unicorn dumplings.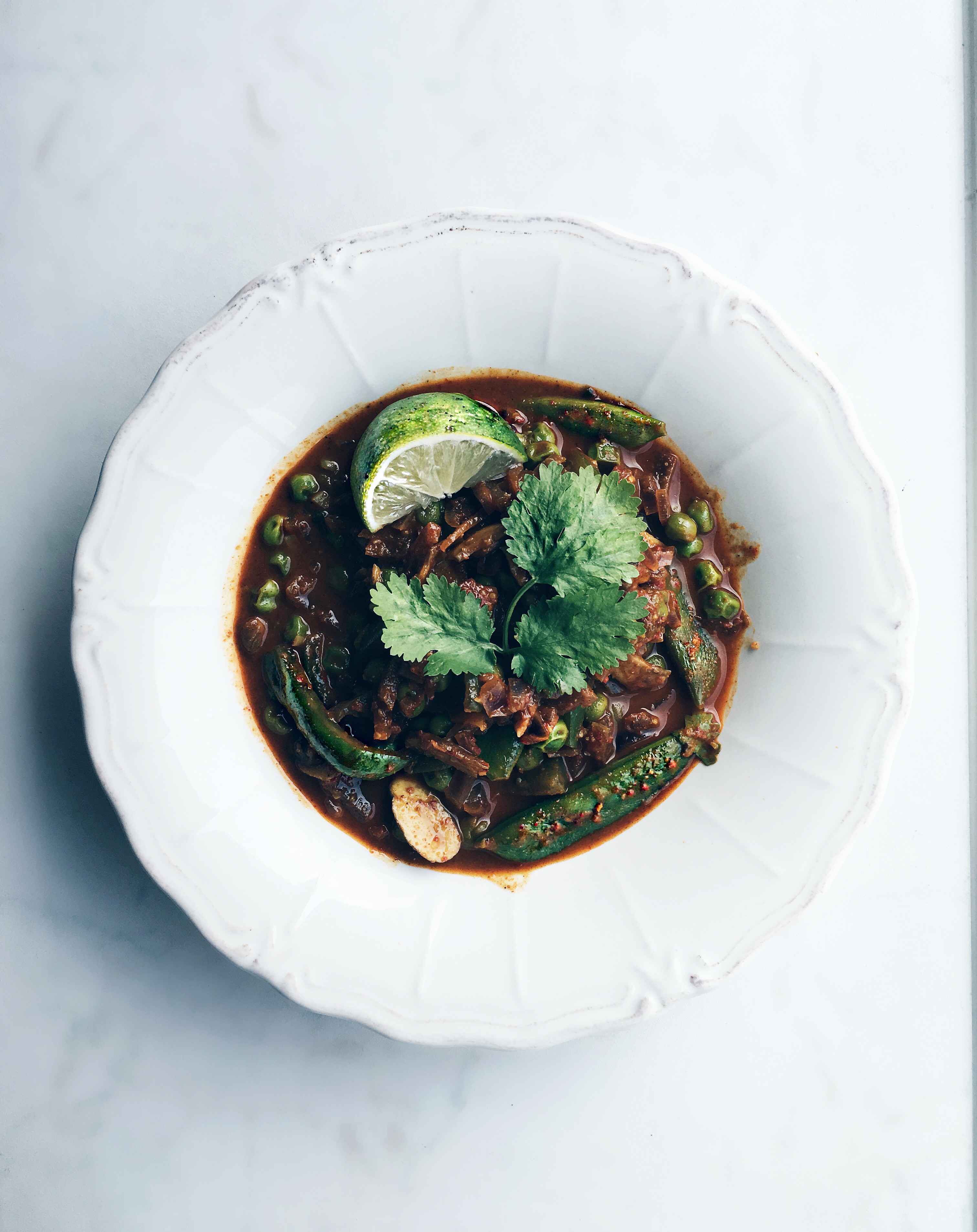 I used green bell pepper, peas, cilantro and sugar snaps, but for an even greener curry you can add spinach or ever kale, use whatever your heart desires. The heat in this dish is mild so if you like it spicy your can add a chilli pepper or another tablespoon of chilli flakes (gochugaru), and if you don't like any heat at all you can skip the peppers.
And of course you can spot my bowl, which has pink rice (coloured with beet powder), because why have white rice when you can have any other colour? I never skip an opportunity to feed my chakras!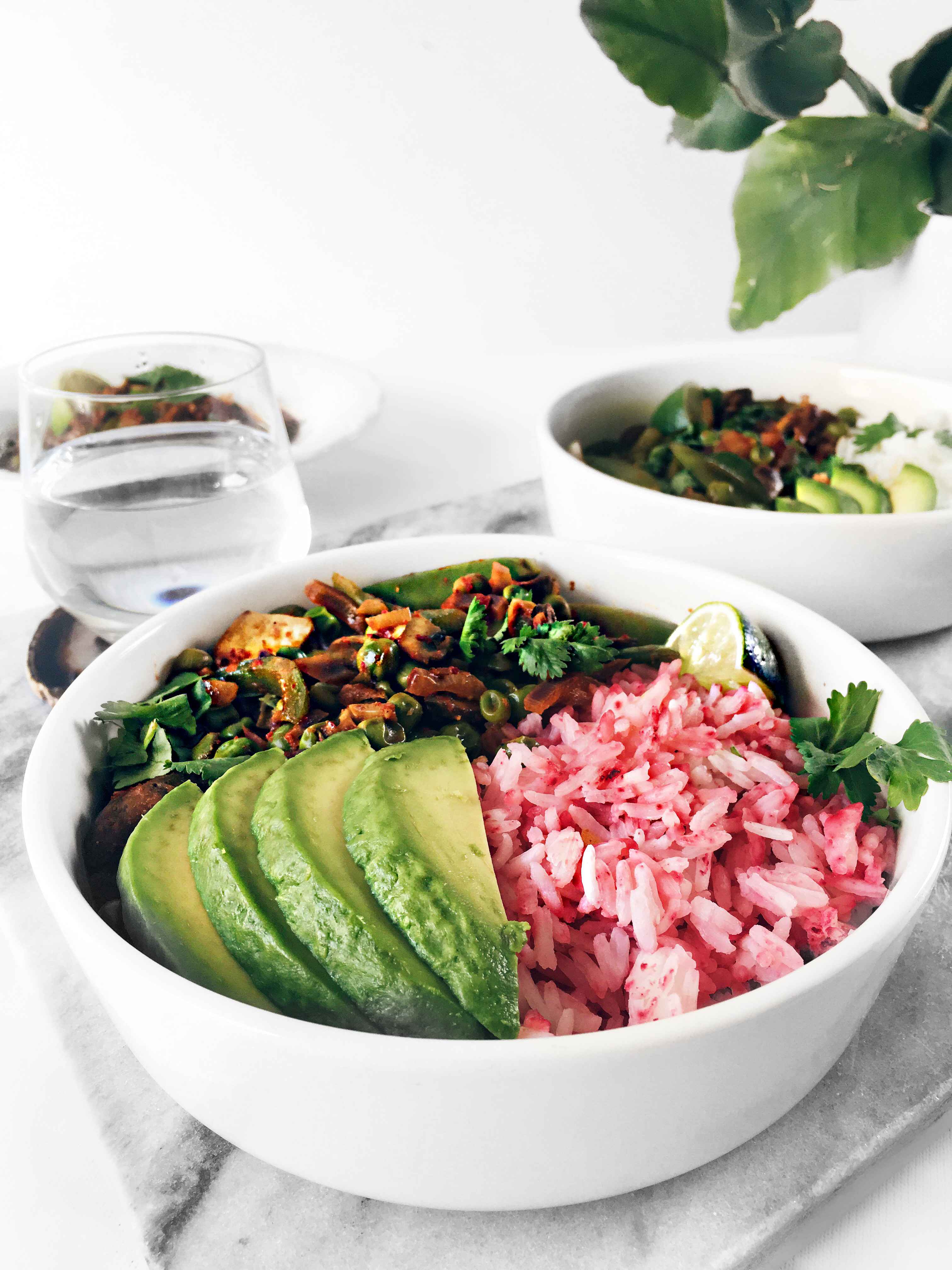 Hope you'll love this recipe, feel free to let me know if you made it or made a variation of this dish!
Enjoy!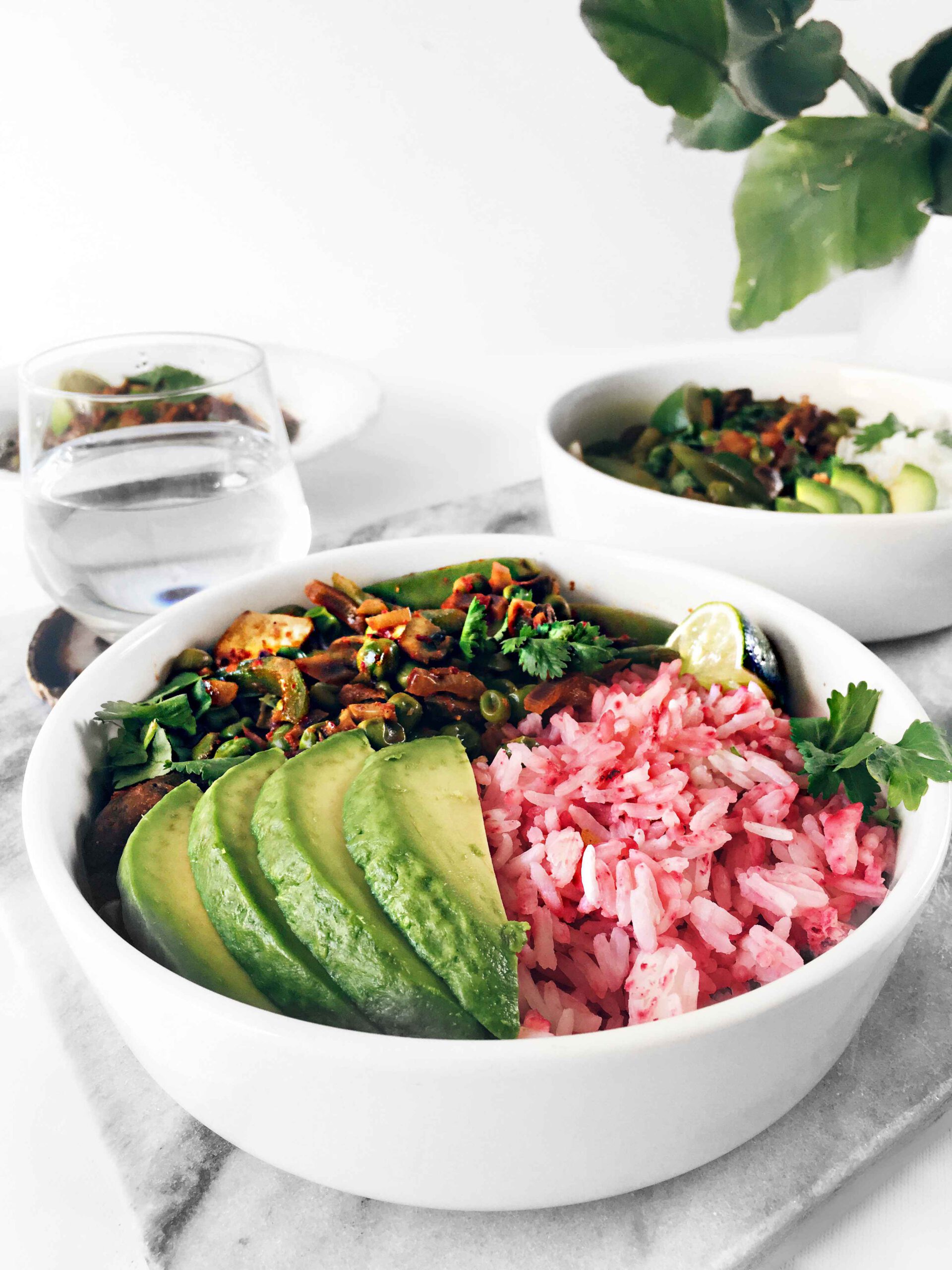 Green Vegetable Curry
Ingredients
1

red

onion

chopped

4

cloves

garlic

minced

125

grams

mushrooms

chopped

100

grams

sugar snaps

1 1/2

cup

peas

1

green bell pepper

chopped

1

handful

cilantro

1

tbsp

curry powder

1/2

tsp

cumin seeds

1

tbsp

gochugaru

or chilli flakes (optional)
Instructions
Start by sauteeing the onion and garlic over medium/low for about 3 minutes with a pinch of salt. After this you add the mushrooms, sugar snaps, bell pepper and peas, curry powder, cumin and gochugaru (or chilli flakes) Cook these for about 5 minutes before adding about 3/4 cup of water and cook for another 5 minutes to make it nice and saucy. Sprinkle some cilantro on top of the final dish. I had it with rice but you can have it with roti, or some bread, or whatever else you like. Enjoy.