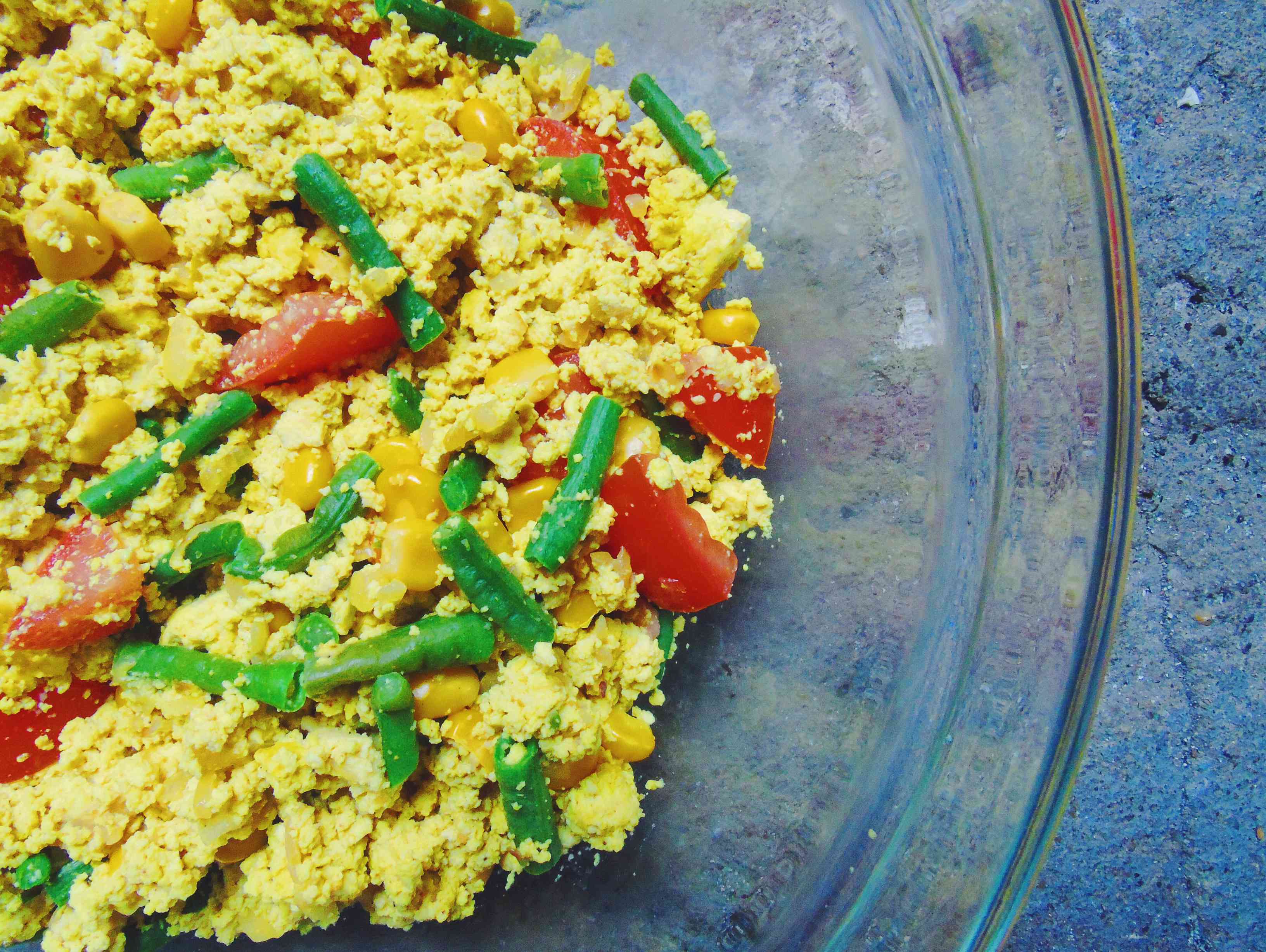 This recipe has two main ingredients, tofu and kala namak (black salt), the combination of these two is pure magic! Black salt is found in most asian supermarkets, but you can also order it online. Thanks to its sulphur content this condiment has an egg like taste and smell, it really tastes like boiled eggs, its insane. Besides tasting like egg it's also considered a cooling spice in Ayurvedic medicine.
I loved tofu scramble before kala namak, now i just simply adore it. Even if you don't like egg you should give it a try, or simply leave out the black salt. In this recipe i used 5 spice which is a spice mixture of star anise, cloves, Chinese cinnamon, Sichuan pepper and fennel seeds. This spice mix is completely optional, but i completely adore it used in this recipe, but again to each its own.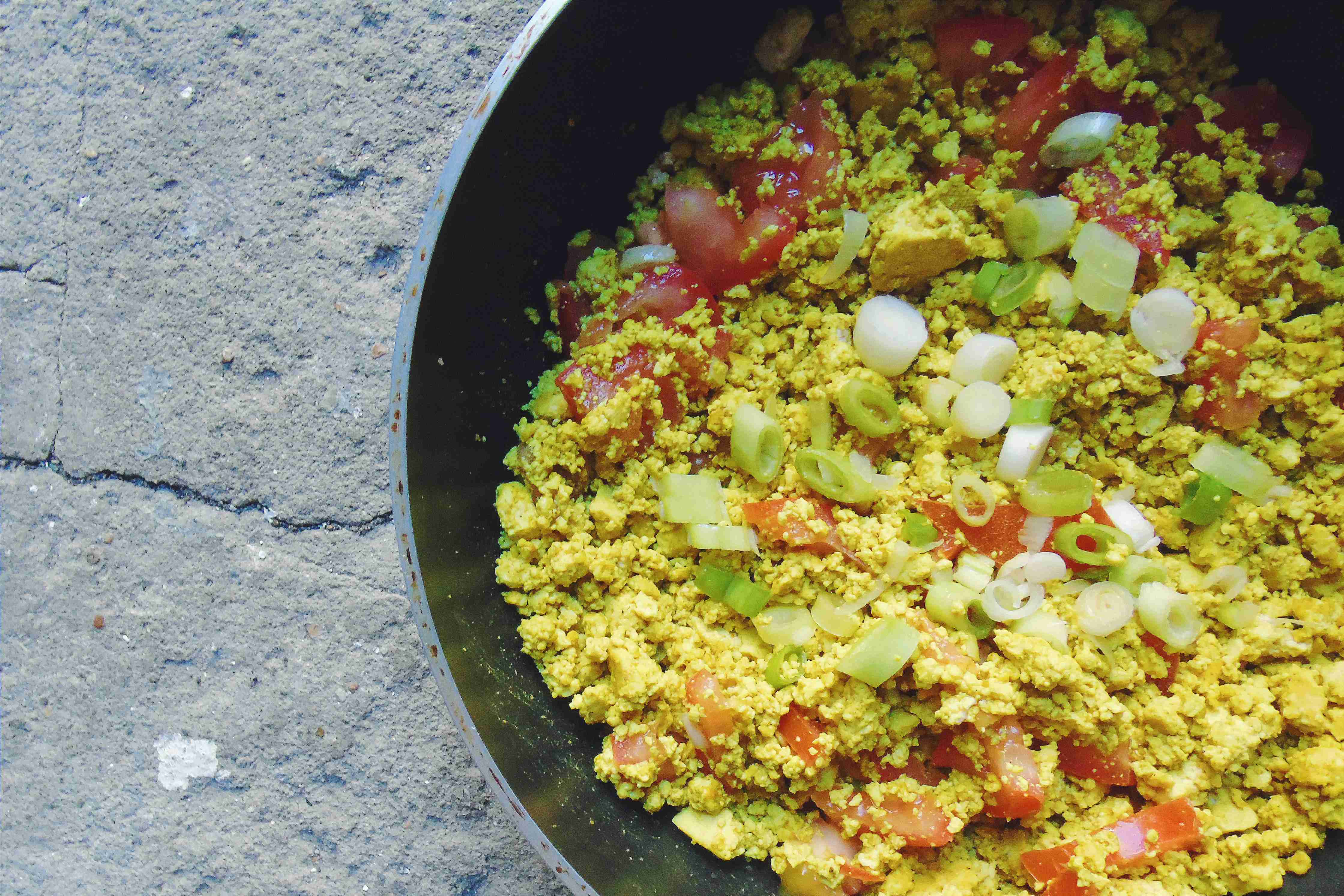 Tofu scramble is another versatile recipe you can make your own by adding your own favourite ingredients. The kitchen is yours, go insane add some ingredients, or keep it plain. I love to add tomatoes, spring onions, mushrooms and hot pepper but that is just my own preference.
This recipe is perfect for when you're short on time, or simple not in the mood to spend a lot of time preparing food. It will require about 6 minutes max, minimal effort for maximal taste i would say!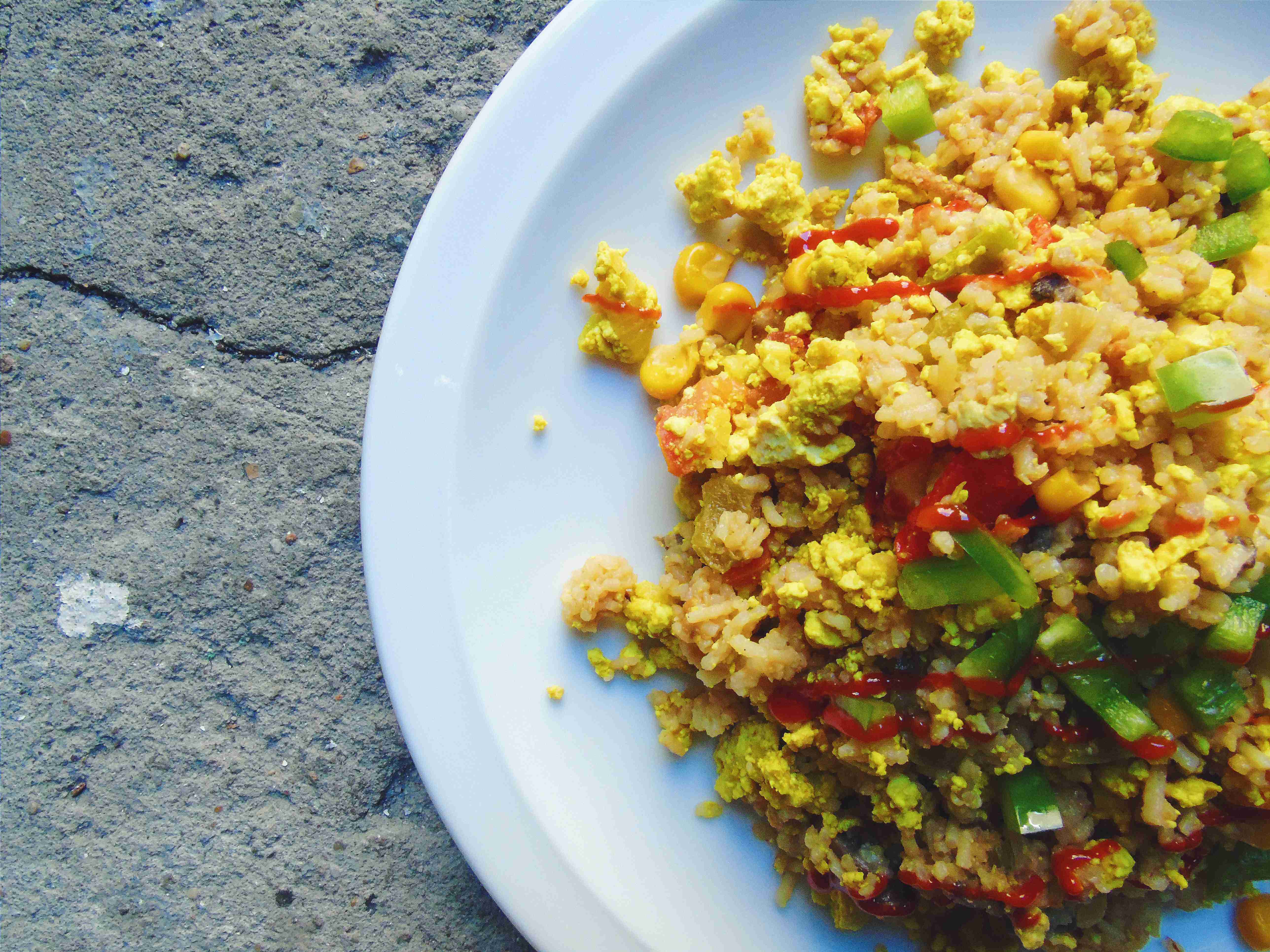 You can also use this tofu scramble in your fried rice, or maybe your prefer a scrambled tofu and beans wrap? The possibilities are endless (well maybe not endless but they are huge!) If you want a recipe for tofu "fried" rice let me know and i will create a delicious recipe to share with all of you! Let me know how you liked this recipe.
To begin drain your tofu and squeeze out most of the water with your hand. Crumble it up until you have an scrambled egg like consistency.

Heat up a non stick pan and add the crumbled up tofu. on medium heat cook it for about 2 minutes. After cooking the tofu for 2 minutes add the spices and turn the heat to medium/low and cook for another 2 minutes. At this point you are basically done

If you want you can add 1 tbsp of your favourite non dairy milk after you have put the spices if you want it to be less dry.

You can also add your favourite ingredients at this point. I added tomatoes and spring onion.