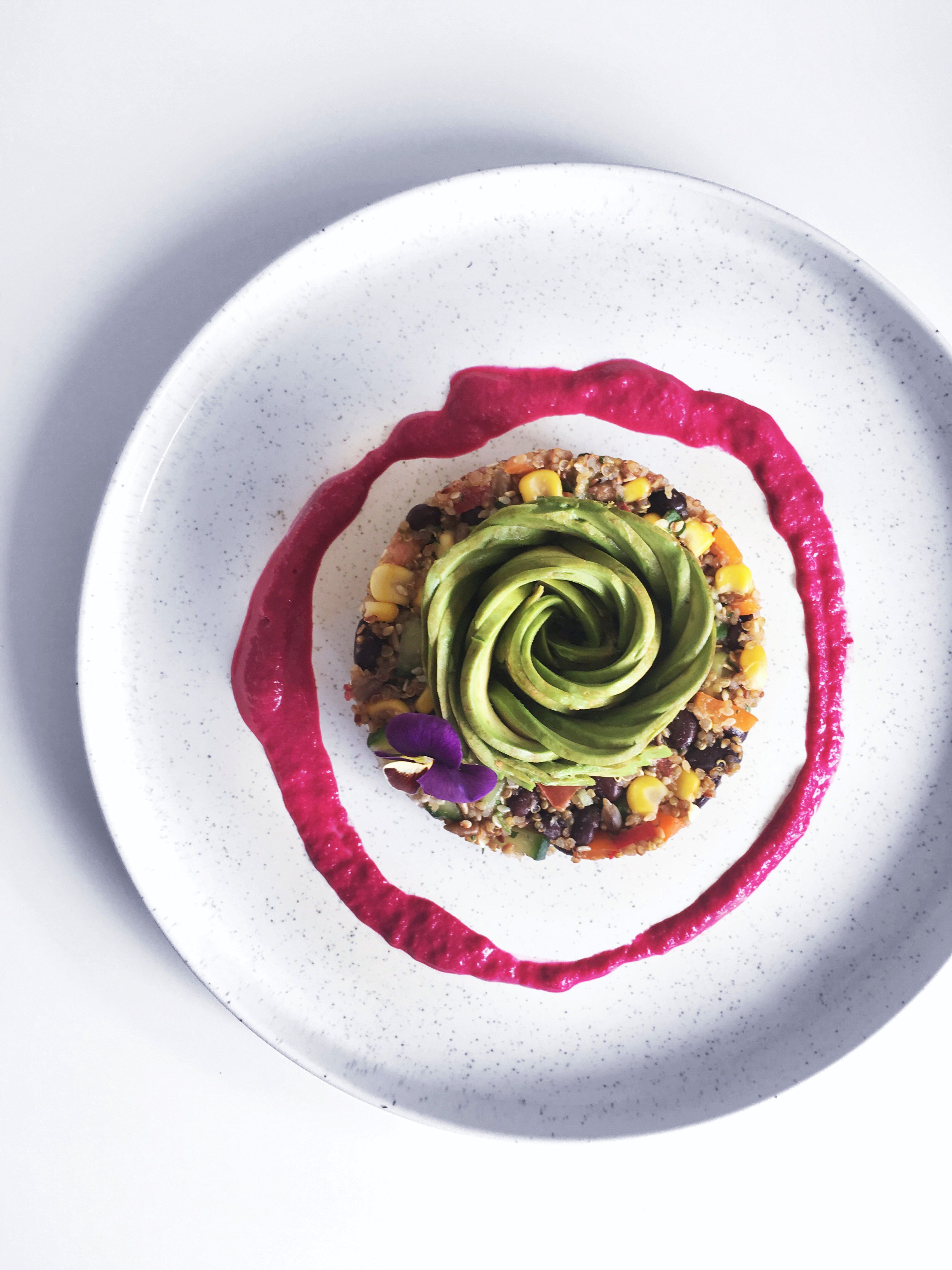 Keen-wah, will you ever leave my teeth? Quinoa is simple one example of the abundance of protein found in a plant-based food. It's a complete protein that's actually a seed and not a grain, so if you have a hard time digesting grains, quinoa could be a great alternative for rice or couscous. Now if they'd only stop hiding between our teeth, am I right!?
Now with summer nearing and and BBQ season around the corner it's about time to bring out the quinoa salads. This salad makes a perfect side dish to any food centred gathering, it's light, fresh and simple.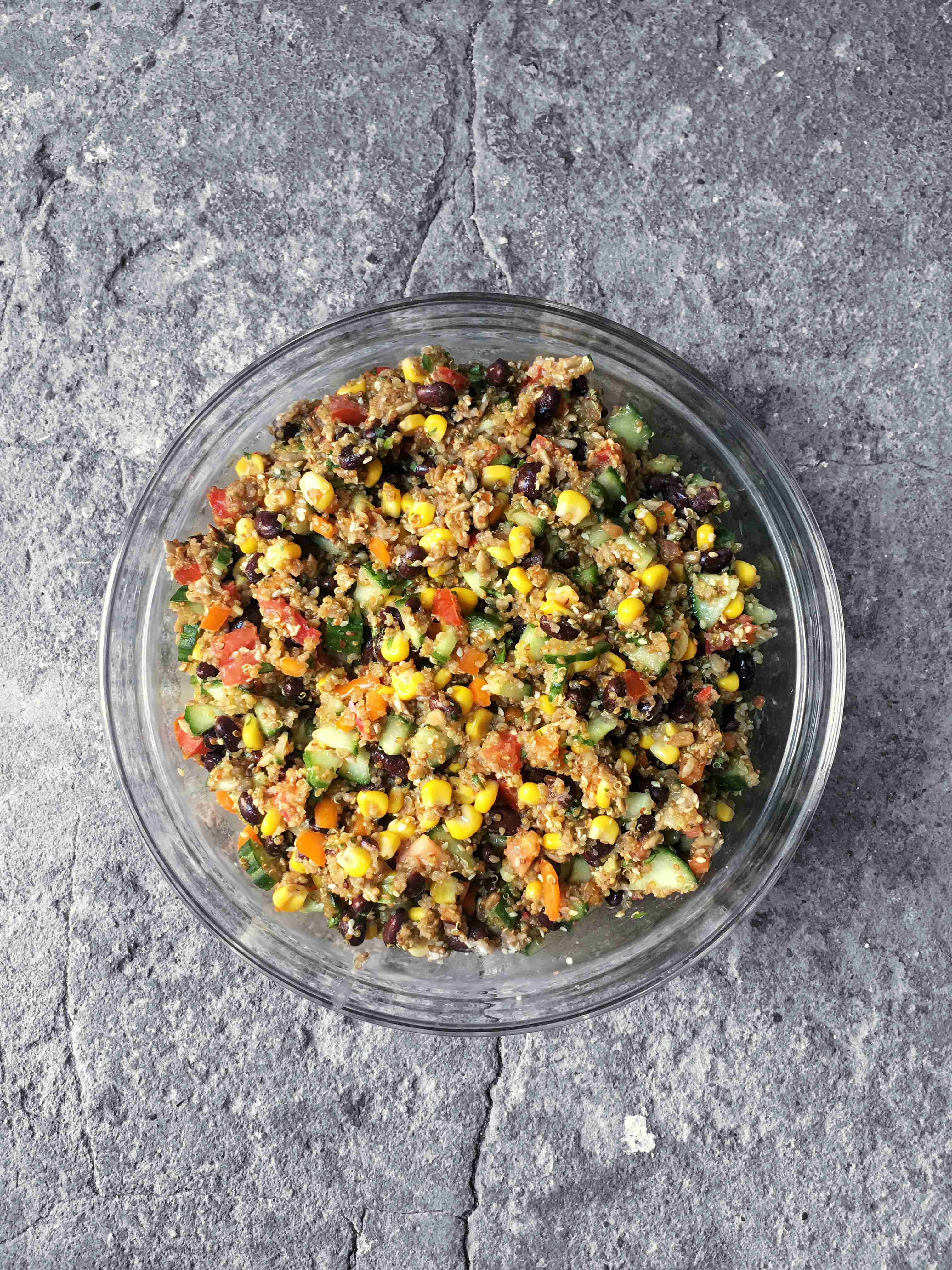 We toast the quinoa to remove any bitterness because I personally am not a fan of washing it, those small seeds always end up going through the little draining holes, plus it adds a nice nutty taste to the quinoa.
This is one of those salads where you can play around with the ingredients. I used toasted sunflower and sesame seeds to add extra texture and nuttiness, but why not try adding some pine seeds or roasted almonds? Another ingredient I would add (if cooking for myself or other dragons) would be hot peppers, turning it into a fresh yet fiery dish. At the end of the day, this is your salad, so go wild, use your imagination and have fun with it!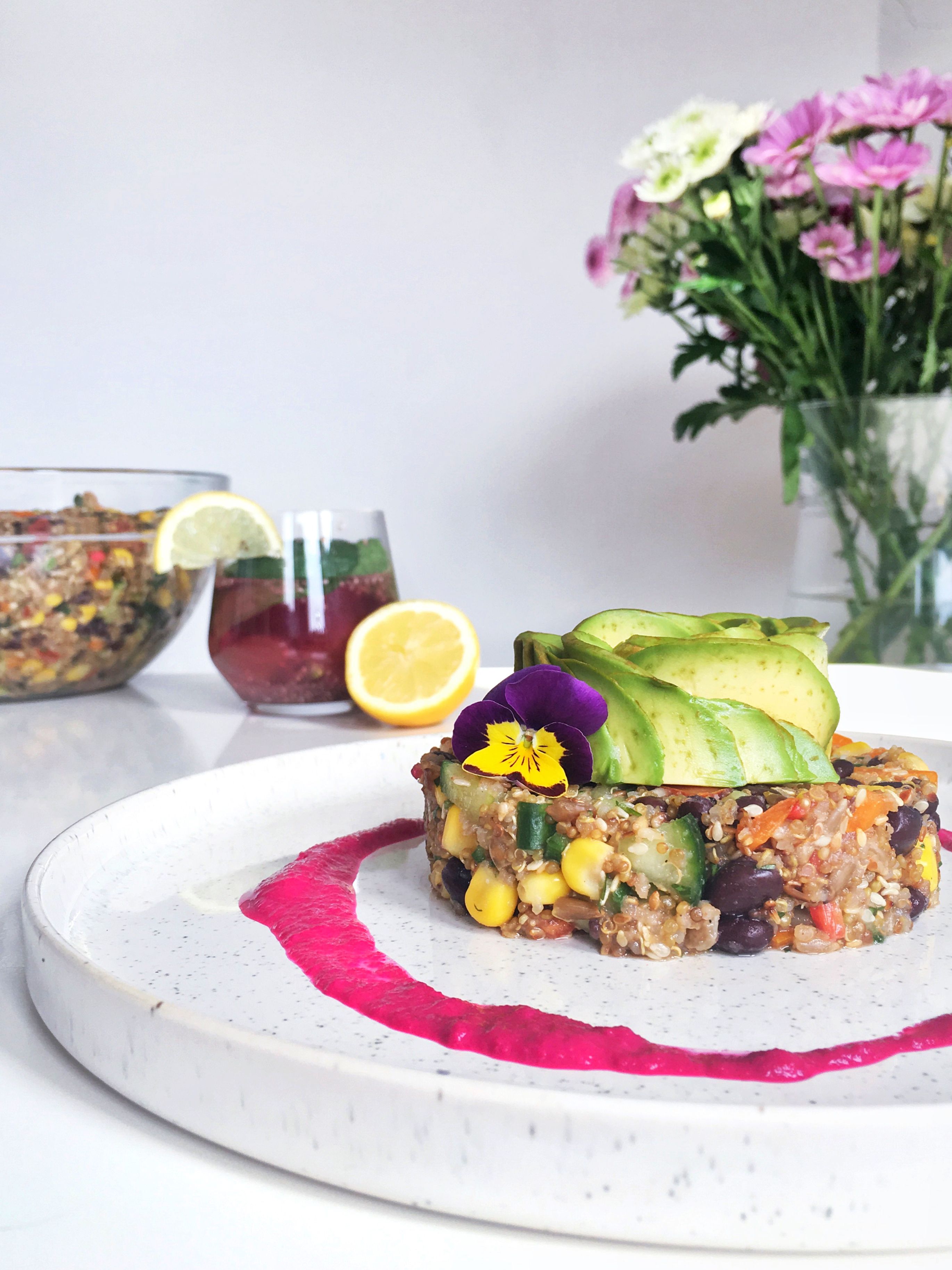 What is one of your favourite side dishes?
Let me know if you liked the recipe in the comments below and if you decide to recreate this dish feel free to tag me on Instagram as I'd love to see your creations, and find me on Facebook!
One Love,
A.J.
Start by adding a splash of oil to a cooking pan/pot, add the quinoa and cook while stirring over medium/low heat until the quinoa starts to pop and smell nutty. When the quinoa turns light brown add the water or veggie stock, cover the pan or pot with a lid and let it simmer for about .... minutes. Once done fluff the quinoa with a fork and let it cool off.

Add the cooled quinoa to a bowl and to this add all the ingredient and mix well. Enjoy!