"Another Rainbowl!?" You might ask, to which I'll answer "of course! And there plenty more coming your way". It might seem to become repetitive, but trust me, each bowl packs it's own flavour, offering a new colourful experience. And to be honest you can skip the rainbowl and use the roasted veggies in whatever dish you like, or eat them as a snack, yes they work great as a snack item!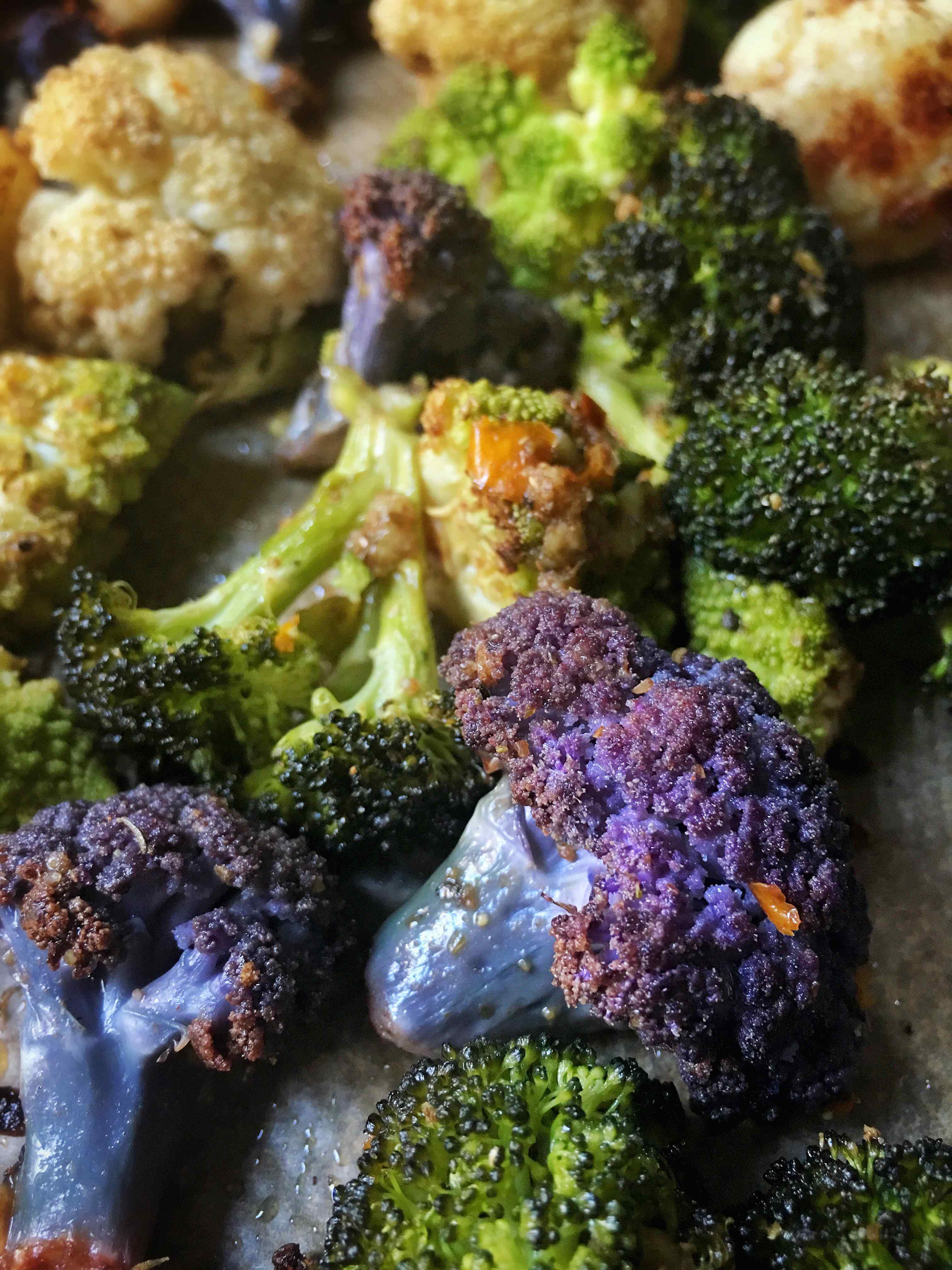 The main components for this bowl are the roasted cauliflower, romanesco and broccoli, but feel free to use only cauliflower. I bought a fun vegetable pack from my local supermarket Albert Heijn (not sponsored), which came with mini white and purple cauliflower, mini broccoli and mini romanesco. You know I couldn't let that purple cauliflower slip through my hands!
But don't worry all of these could easily be replaced by one big cauliflower, no need to find the oh so elusive purple cauliflower! This recipe was a bit to spicy for one of my friends, but I don't blame her since I threw in a adjuma pepper, seeds and all, whoops. So if you're not blessed with a stomach lined with metal use half a pepper or skip it all together. But by now you must know that almost all of my recipes are open to interpretations.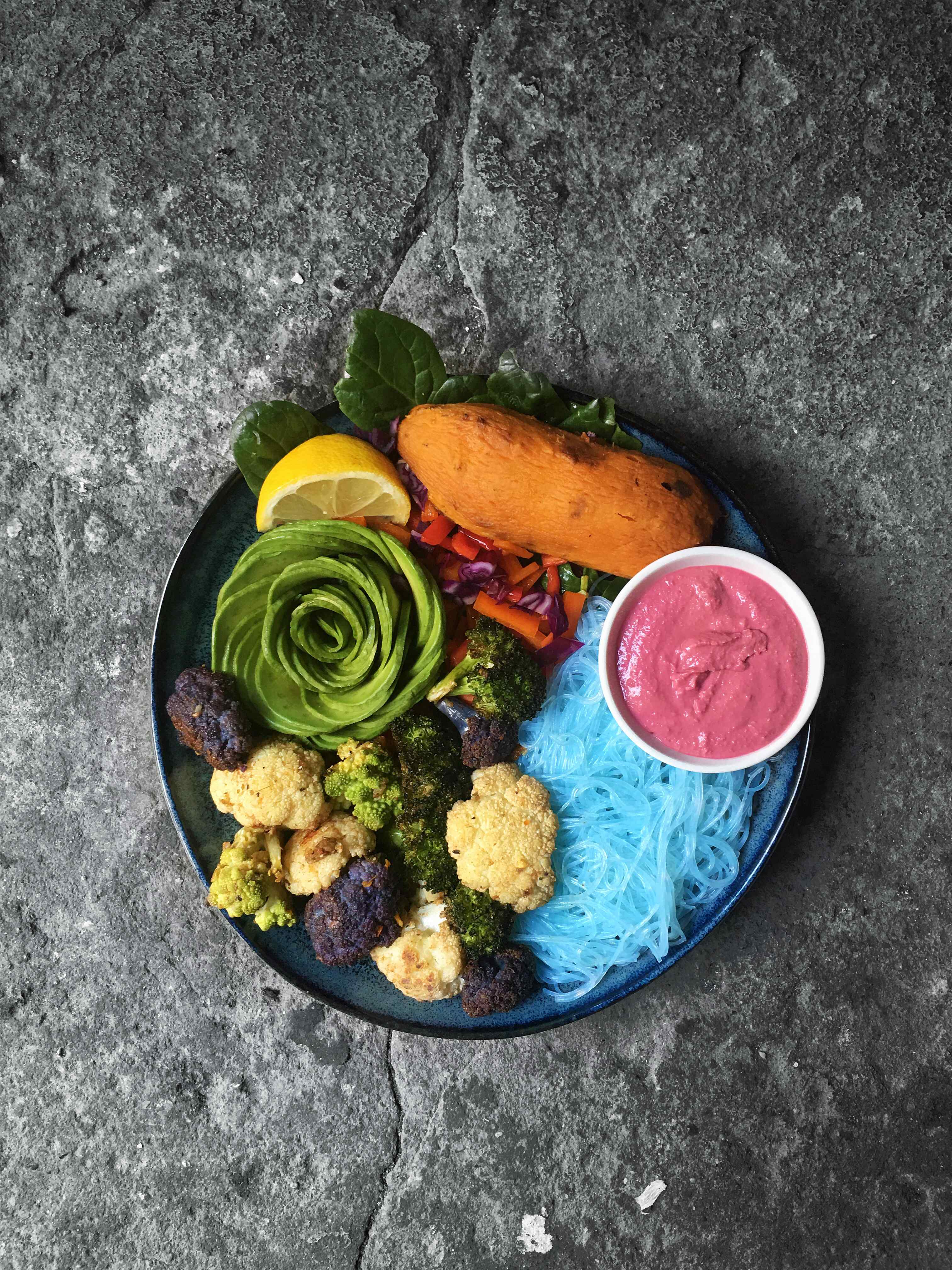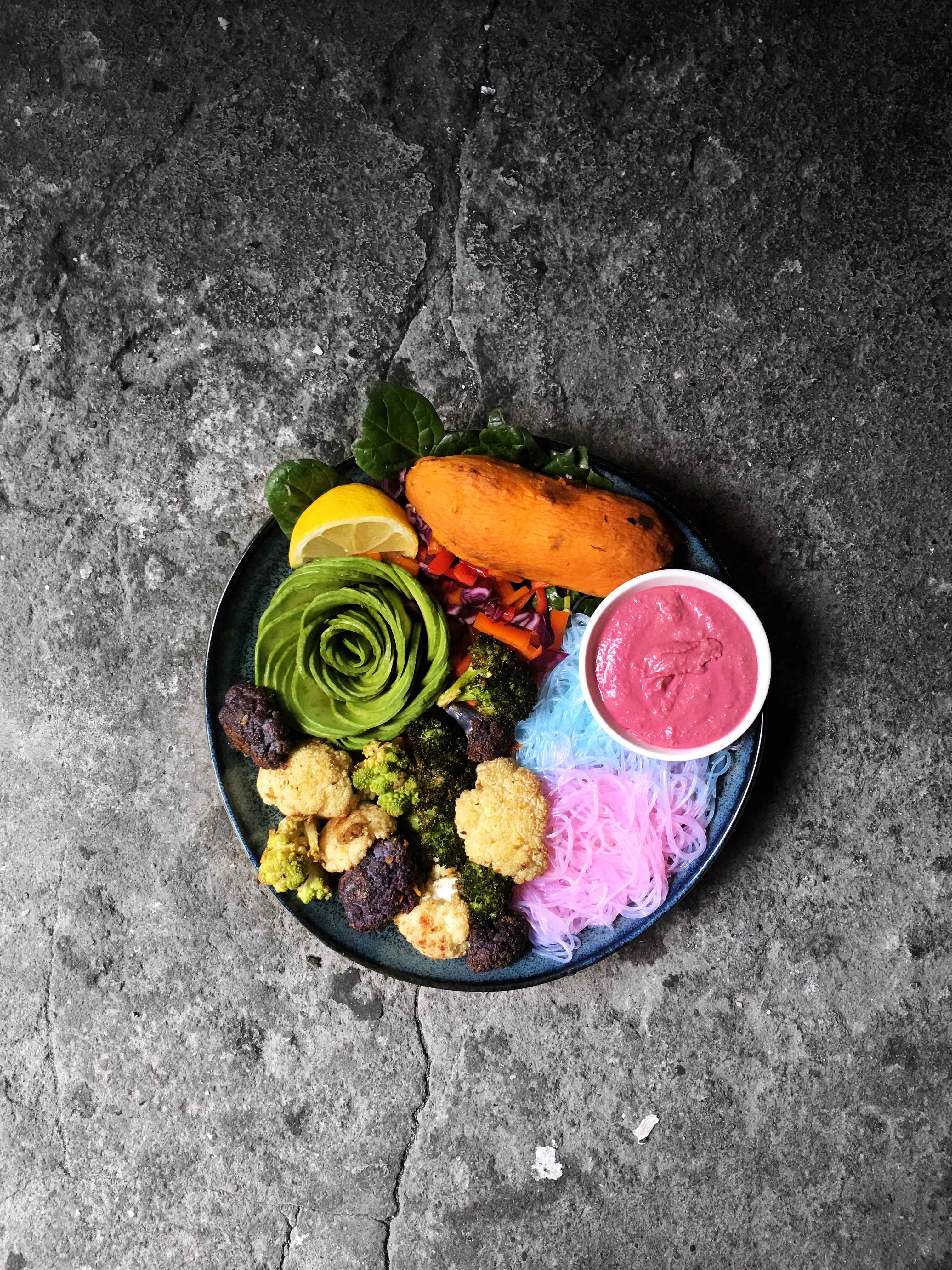 If you are choosing to go for a rainbowl and want to make some of those colour transforming "unicorn" noodles you can follow the instructions posted here. I personally love creating colourful dishes like this because eat colour has its own beneficial properties, so try to eat as colourful as possible. Eat the rainbow!
Let me know if you liked the recipe in the comments below and if you decide to recreate this dish feel free to tag me on Instagram as I'd love to see your creations!
One Love,
A.J.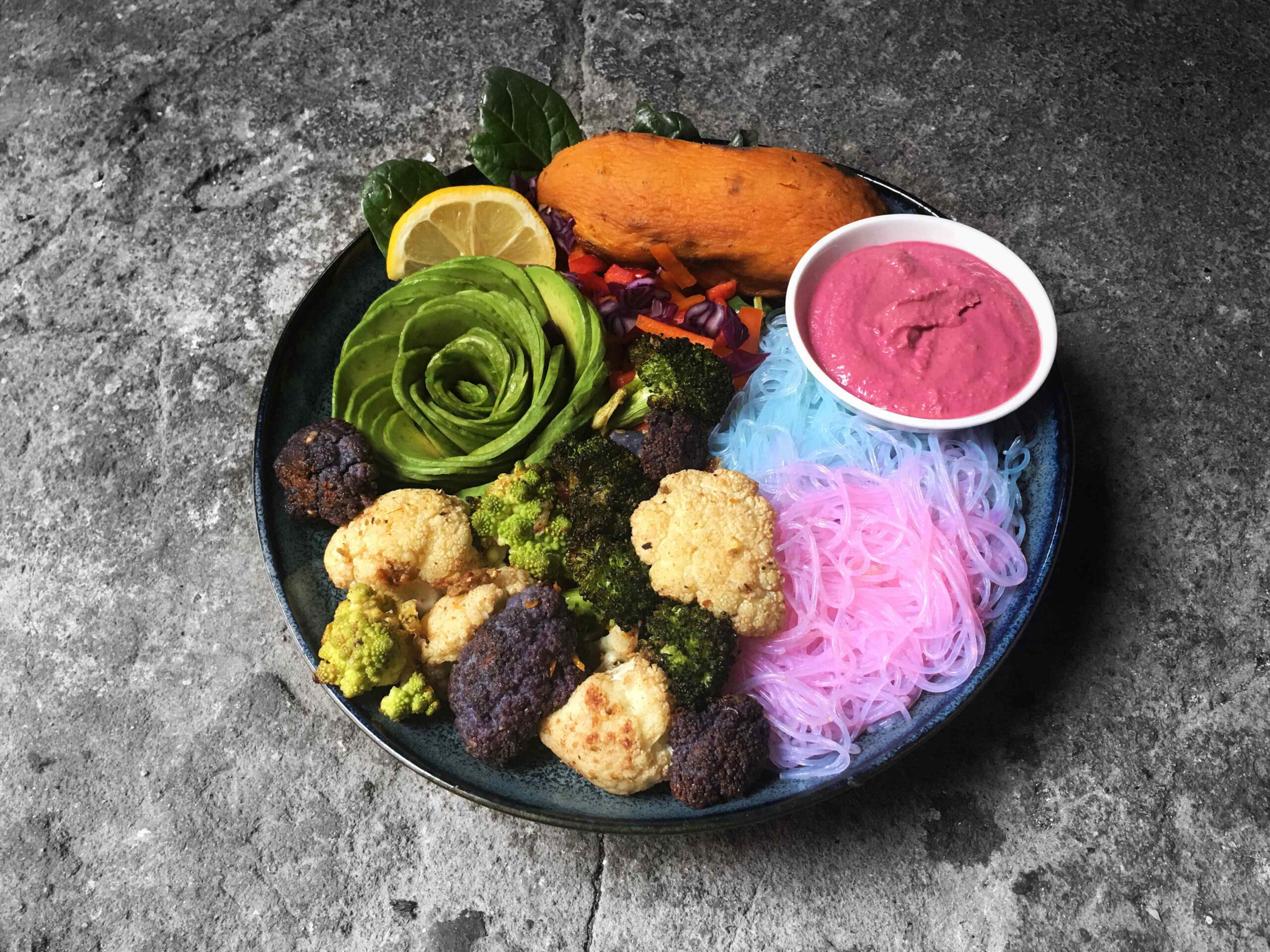 Spiced Roasted Cauliflower Rainbowl
Ingredients
1

big

cauliflower

or 2 small ones a small brocolli and a small romanesco

1

serving

unicorn noodles

1

serving

baby spinach

or greens of choice

1

roasted sweet potatoe

(optional)

3

tbsp

extra virgin olive oil

1/8

tsp

fenugreek

1/8

tsp

nutmeg

1

tsp

cumin seeds

ground

1/2

tsp

coriander seeds

ground

1/4

tsp

oregano

1/4

tsp

cinnamon

2

cloves

garlic

minced

salt

to taste

1/2

adjuma pepper

or pepper of choice (optional)
Instructions
Start by preheating the oven to 175 degrees celcius or 350 farenheit. In a bowl add the olive oil and the spices (fenugreek, nutmeg, cumin, coriander, oregano, cinamon) and minced garlic. Add salt to taste, mix well. Once you've cut the cauliflower (and brocolli & romanesco) in bite size pieces you can toss them in the bowl with the spices until they are evenly coated.

Spread the vegetables out on a baking tray and bake them in the oven for about 23 minutes (depending on your oven) while shaking them up a bit halfway through. Once they are done you can assemble your bowl and enjoy!