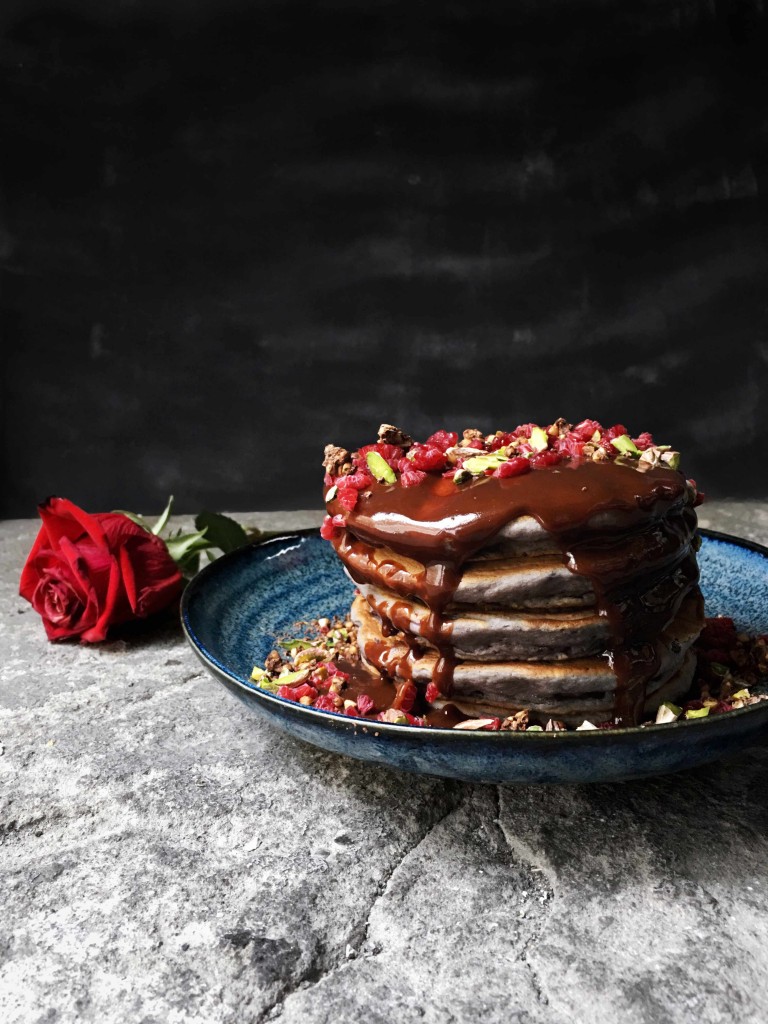 I'm not one for national "holidays" but when I woke up to national pancake day, you knew I had to grab the change to create a delicious stack of goodness. As much as I love eating my rainbowls, I do want a little treat every now and then! And it's not even the pancakes that are the most indulgent, no, the toppings is where it becomes an indulgent treat. But toppings would be nothing if it weren't for a delicious fluffy base! These pancakes are thick, full of fluff and stuffed with raspberries, that's a win right?
You can even make these pancakes gluten-free by swapping the flour for buckwheat flour, they'll just be less fluffy. They will be almost identical to my older buckwheat pancake recipe which you can find here. You can also try making these with oat flour, pretty sure it'll work out fine.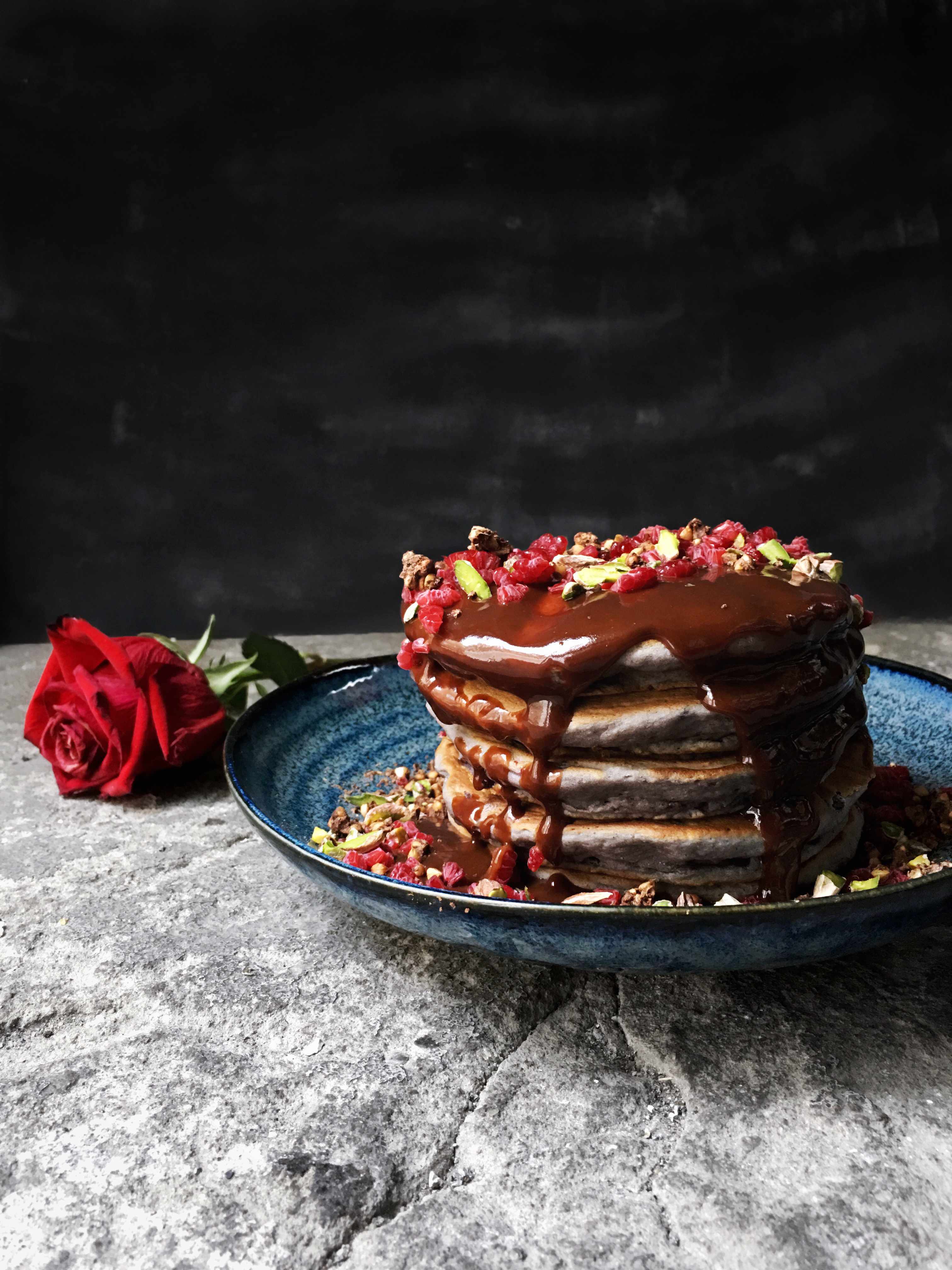 Now when it comes to the toppings, you can honestly let yourself go. You can keep it plain and simple with a dash of maple syrup of you can go nuts by adding, nuts (oh yes I did), seeds, fruit, think of bananas and strawberries, jelly, peanut butter or maybe a nice drizzle of chocolate sauce.
I chose to go for the more indulgent route, sometimes you just have to treat yourselves right!? I found some vegan chocolate/hazelnut spread which I melted with a bit of coconut milk to make a super indulgent drizzle, topped it with frozen raspberries, pistachios and some buckwheat granola (find a similar recipe here). The only thing I missed were slices of bananas, they should really sell ripe bananas!
Now let's get to it, you've got the recipe now all you have to do is make yourself (and loved ones) a delicious stack of pancakes, you deserve it!
Let me know if you liked the recipe in the comments below and if you decide to recreate this dish feel free to tag me on Instagram as I'd love to see your creations!
One Love,
A.J.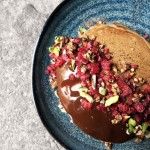 Fluffy and simple vegan raspberry pancakes.
| | | |
| --- | --- | --- |
| | | Fluffy and simple vegan raspberry pancakes. |
Start by adding the non dairy milk, vinegar or lemon & flax meal to a bowl. Let this sit for about 5 minutes before adding the remaining ingredients. Whisk it until you get a batter thats not thin but a little bit thick. It should easily come of the spatula or mixer.

Warm up a cooking pan over medium/high heat. Once the pan is hot you can turn the heat to medium/low add dollops of the batter to create the pancakes. When the top starts to bubble or the sides become dry you can flip the pancakes.

Now top the pancakes with whatever your heart desires, think of fruits, chocolate sauce, nuts, go wild! Enjoy!