Hi there! I am super excited to be writing my first blog post. A little over a year ago I would've laughed in your face if you'd tell me i would be starting a vegan blog. Oh, how the tides have turned (for the better). For a while now I have been waiting for the "perfect moment" to start a blog, but that moment never came. Now I'm just throwing myself in the deep, knowing there is no "perfect moment". Now is all we've got.
So to start i decided to make a recipe using one of my kitchen essential, chickpeas. if there is one thing i am never short of, it would be chickpeas. These versatile, protein packed legumes can be turned into delicious falafel or smooth and creamy hummus in just a few minutes. U can dip this hummus with fresh veggies, spread them on your favourite flax cracker, or just eat it by the spoonful!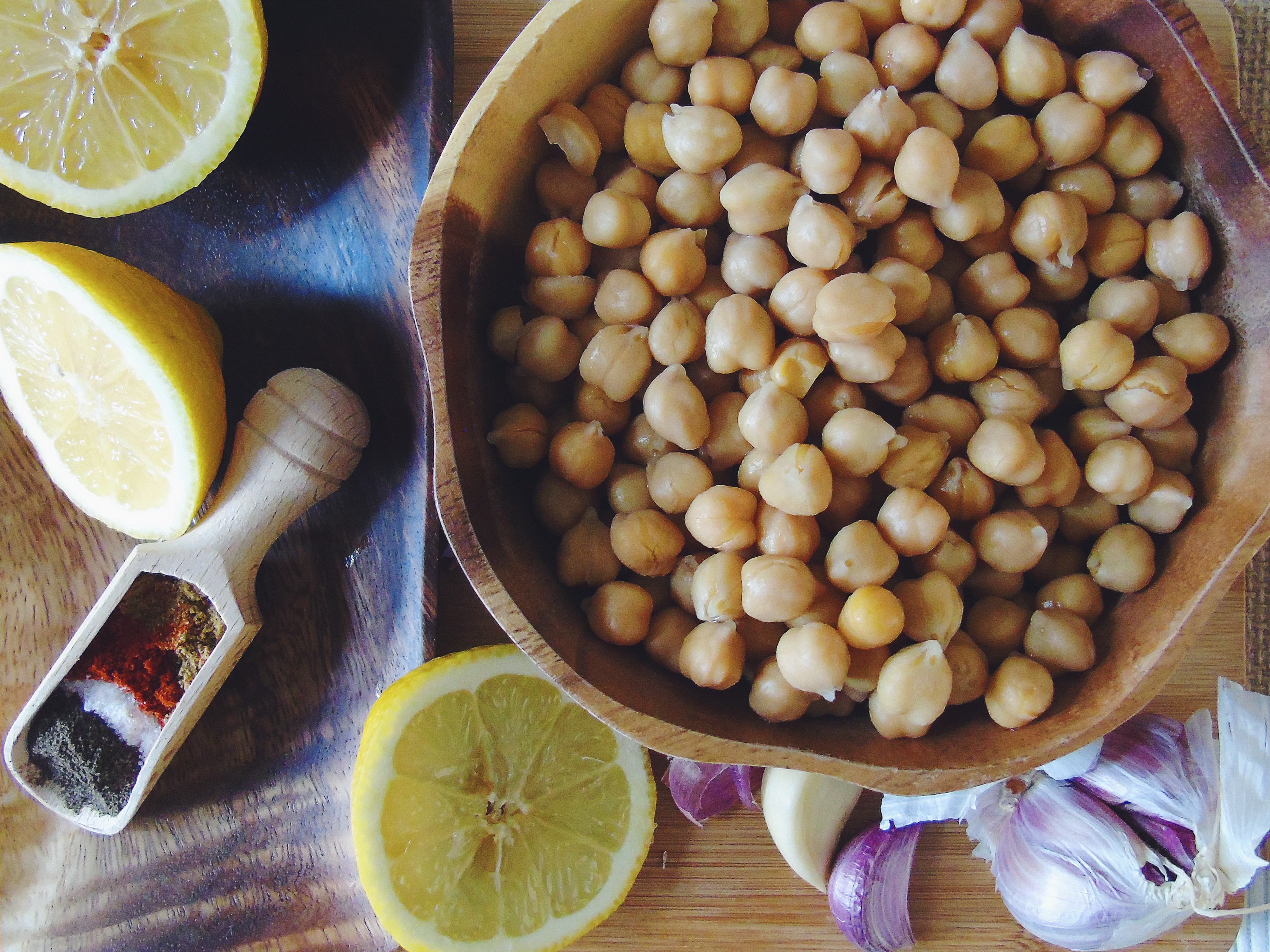 I decided to make this hummus a high carb low-fat (hclf) version of the traditional hummus, but if you want you can add a splash of olive oil, and some tahini. So the ingredients are quite basic, but I always like to do things a little different. The roasted bell pepper and smoked paprika powder give this hummus a delicious smoky flavour, while the spirulina gives it a healthy shade of green. The spirulina is completely optional though, I just like to sneak it in for the colour, and nutritional benefits, and I promise you wont taste it.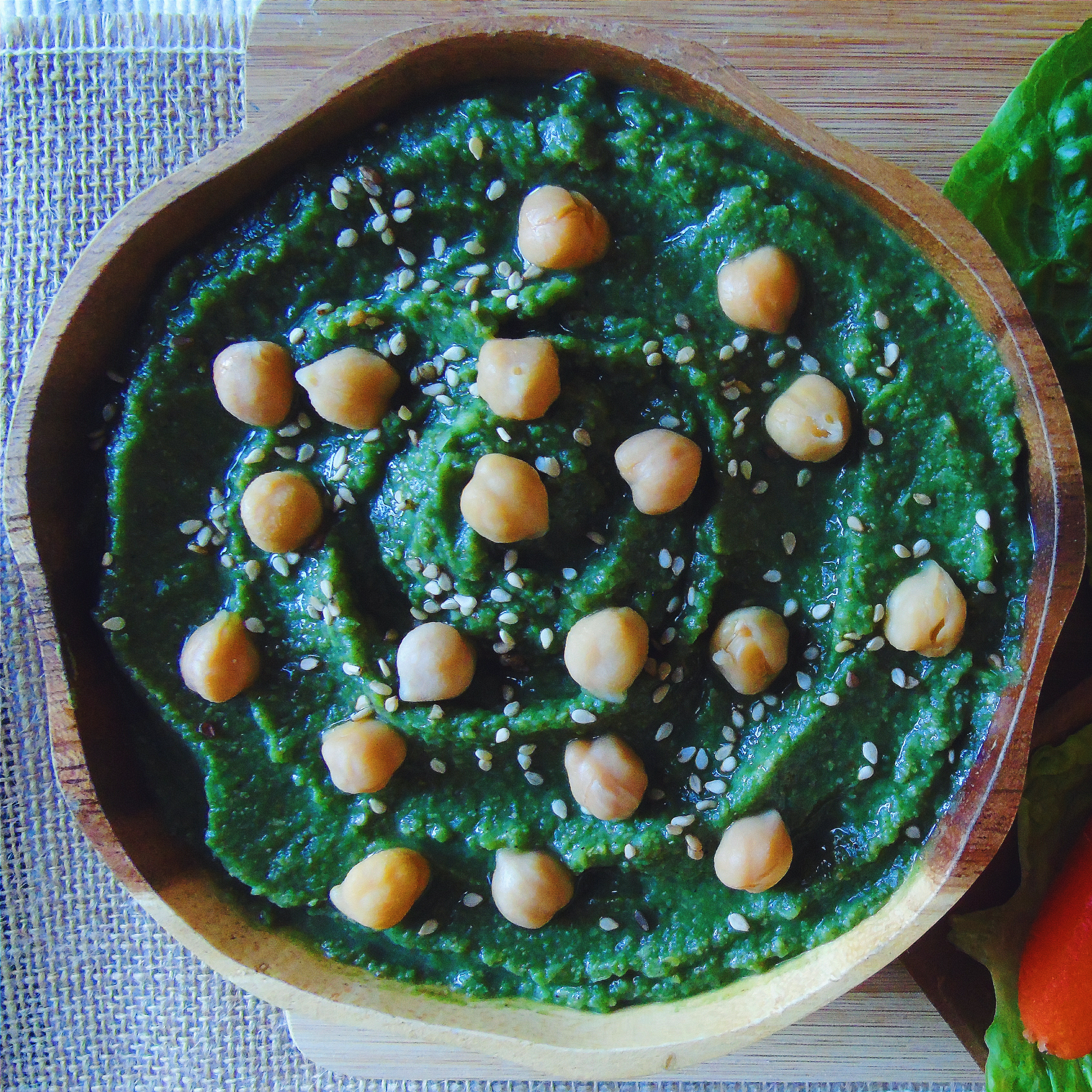 A delicious hummus, with a healthy shade of green.
to roast the bell peppers, preheat a oven to 400 degrees (225 ˚C) and turn them every 20 minutes. Keep turning them until the skins are completely wrinkled and charred. After taking them out let the bell peppers cool for 30 minutes. After 30 minutes, remove the skins, and save the delicious flesh of the bell peppers. Now add all the remaining ingredients to a food processor, and process until its all smooth. If you want to make it as green as i did you can add dashes of spirulina until you've reached your shade of green, this is completely optional. when serving top with some sesame seeds and chickpeas (optional)