When it comes to sharing products, we are very mindful. We have to believe in the company we are supporting and be aligned with their values & products. Well Lush is one of these companies that we love to support, you might have even caught me using their products on my instagram stories. The love is big with this one, and not a day goes by without me using their luscious products.
One of the things I love most about Lush is that they are against animal testing, support equality and constantly keep developing ways of reducing their waste which can be seen by their line of naked products.
Some of you that have been following me for a while might know that for the past couple of years I've been suffering from eczema on my hands. After many attempts to restore my struggling skin I caved and went to the doctor to ask for some hormone cream, something I'd been avoiding for the longest time. Not even a week later I received some lush gift cards from my friends, so I thought, why not try to see if they have something that help me with my eczema problem.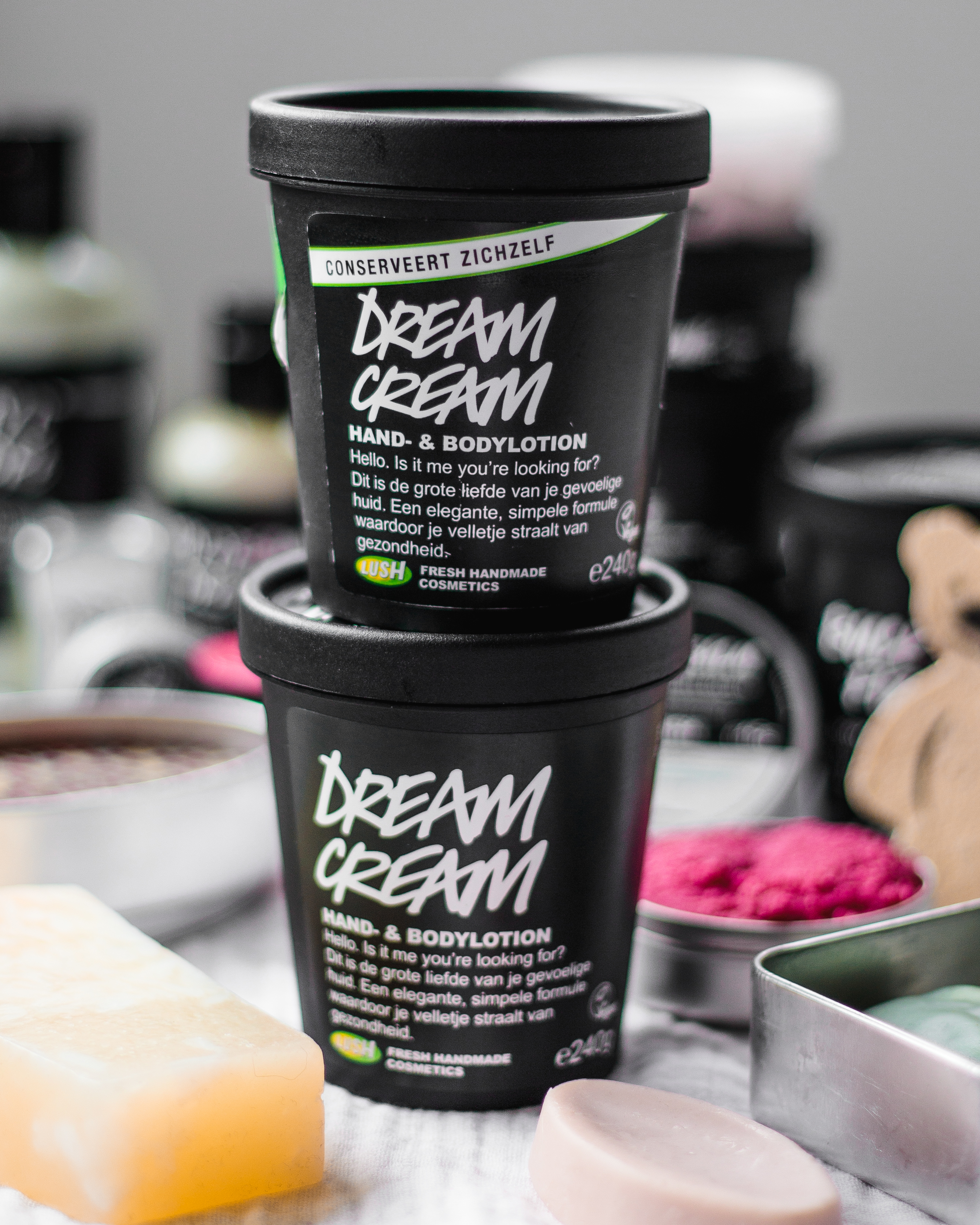 This is when I found dream cream, well let me tell you, it certainly does justice to its name. This cream is a dream. After just a week my skin started to feel supple and smooth, keep in mind that I used it several times a day, and have been for the past couple of months, which brings me to the next point. Depending on the surface you need to cover, this cream will last you for a good while.
So if there is one product I would highly recommend it must be the dream cream, of course there are some other super stars that I just have to share with you. I've recommended this cream to many of my family and friends with dry skin and they all agreed that this product does what it says!
Body:
Dream Cream for obvious reasons (read above)
Oaty Creamy Dreamy with similar ingredients are the dream cream this shower cream works perfectly for sensitive skin
Wiccy Magic Muscles is their massage bar which comes in handy if you're having sore muscles. Sadly this product doesn't come with someone to massage you with it though, but heck, we're independent right!? I find it to have a tiger balm like effect with a nice and warming smell.
Face:
Cup O' Coffee I find to be a perfect exfoliant for my face adding a nice boost of energy early in the morning.
Fomo Is one of their jelly masks which I love wearing after a long day leaving my skin soft and lush (see what I did there).
Full Of Grace I had to add this serum as it is one of their naked product which I strongly support. I like to add this underneath their masks because it opens up the pores (is what I've been told).
moisturizer I am currently testing out which moisturizer works best for me, right now I'm using skin drink but I feel that it might be a bit to oily for my skin, so I will try a different one after this ones finished.
Lips:
lip Service lip balm, smooth lips for days!
Lip Scrubs Combined with the lip balm you'll be left with soft lips anyone would love to kiss. Maybe I'll finally score someone to use the massage bar with, who knows!
Hair: Shampoo & Conditioner bars for life.
Jason And The Argan Oil is one lush's shampoo bars which is basically made for me, it even has my name it.
Jungle is the conditioner bar which I'm currently using. It has a soft smell and makes my hair silky smooth.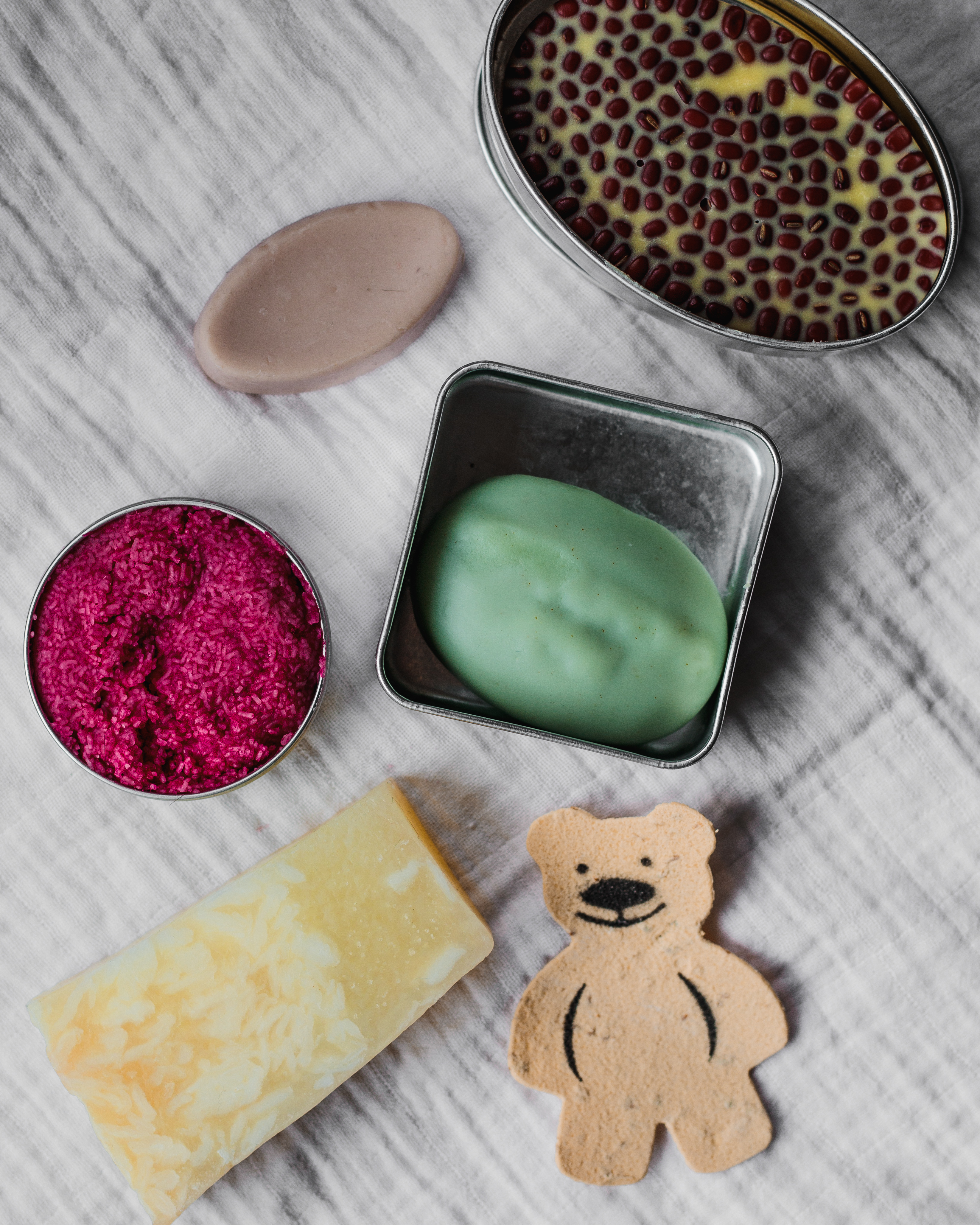 Pictured above are some of the reasons I love lush. As mentioned before they're constantly looking at ways to reduce their plastic usage by creating to zero waste products.
I hope you found this post helpful if you're looking for some fair & vegan cosmetics.
One Love,
A.J.