We're back with another hot spot! This time we are having a look at the new Vegabond location. You can find this gem at De Clercqstraat 48, 1052 NH Amsterdam. Let's dive in to see what makes this place so special.
Vegabond is one of those places I label as "vegan heaven". Mainly because of the yummy food and large selection of elusive vegan products you won't often find anywhere else. One of them being their selection of vegan cheeses, it's everything! Oh and struggle with all those vegan recipes calling for things like nutritional yeast, black salt and other elusive ingredients? There's a big chance this will be the place where you'll find them.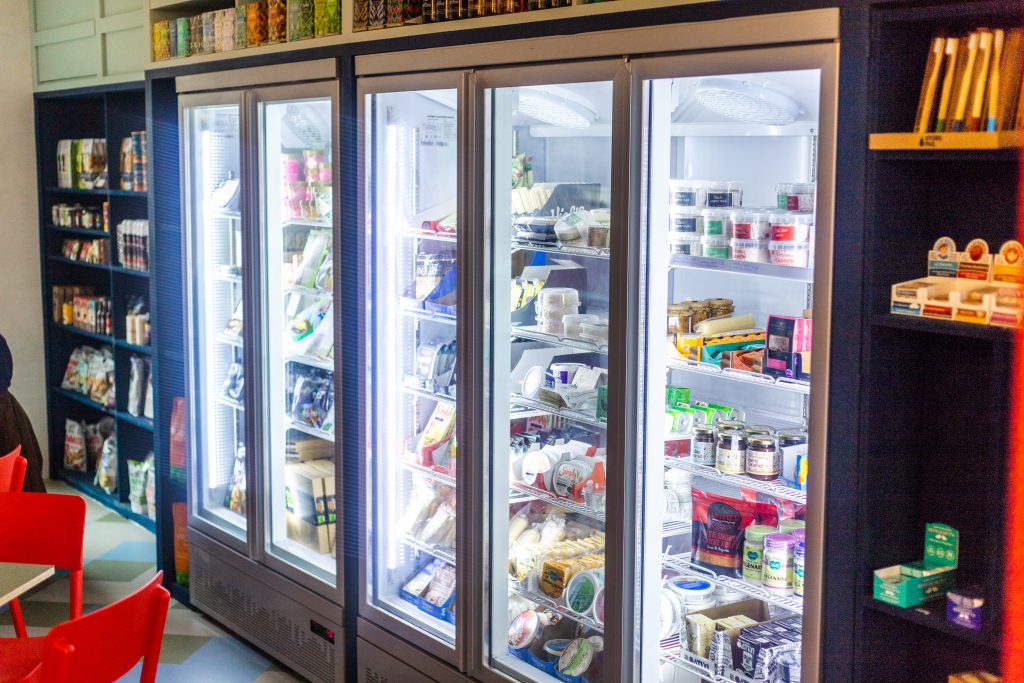 Vegabond has been selling these vegan products for a while now, as you can also find some at their first location at the leliegracht. One thing that's new to this location is their delicious and healthy deli corner. The talented chef created delicious foods that will put a smile on your face and keep your tummy happy.
Trust me when I say I had finished every crumb of my plate. Some of my favourite deli options were the sweet potato as it had a nice smokiness that went perfect with the romaine lettuce and burger. It's something Amsterdam had been looking for. A great vegan deli!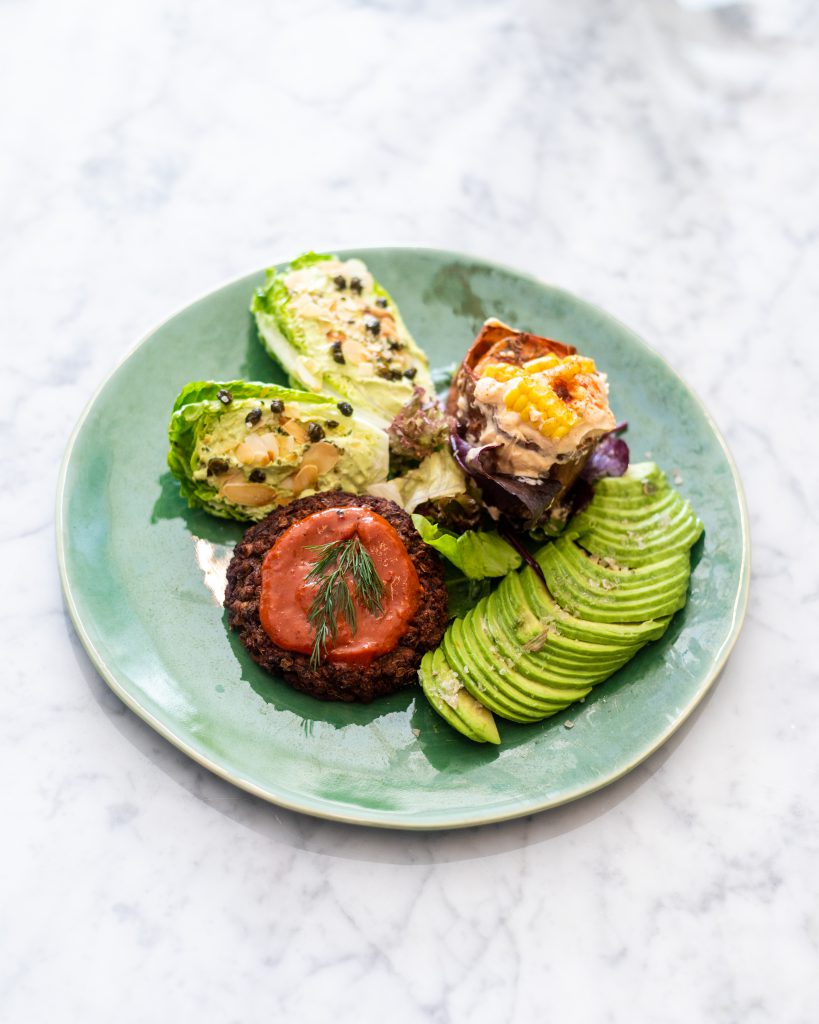 Not only will you find delicious fresh comfort foods, you'll also be glad to see their assortments of vegan cakes and sweets.
Not only an amazing hot spot for vegans, but for everyone who would love to enjoy a healthy but yummy meal. Whenever you find yourself in Amsterdam make sure to drop by this fun joint for a fun vegan shopping or eating spree. Thank me later ;D
Stay tuned while we explore new hot spots that will be posted on the blog very soon. Be sure to check the adventures on the Instagram stories!
One Love,
Jason