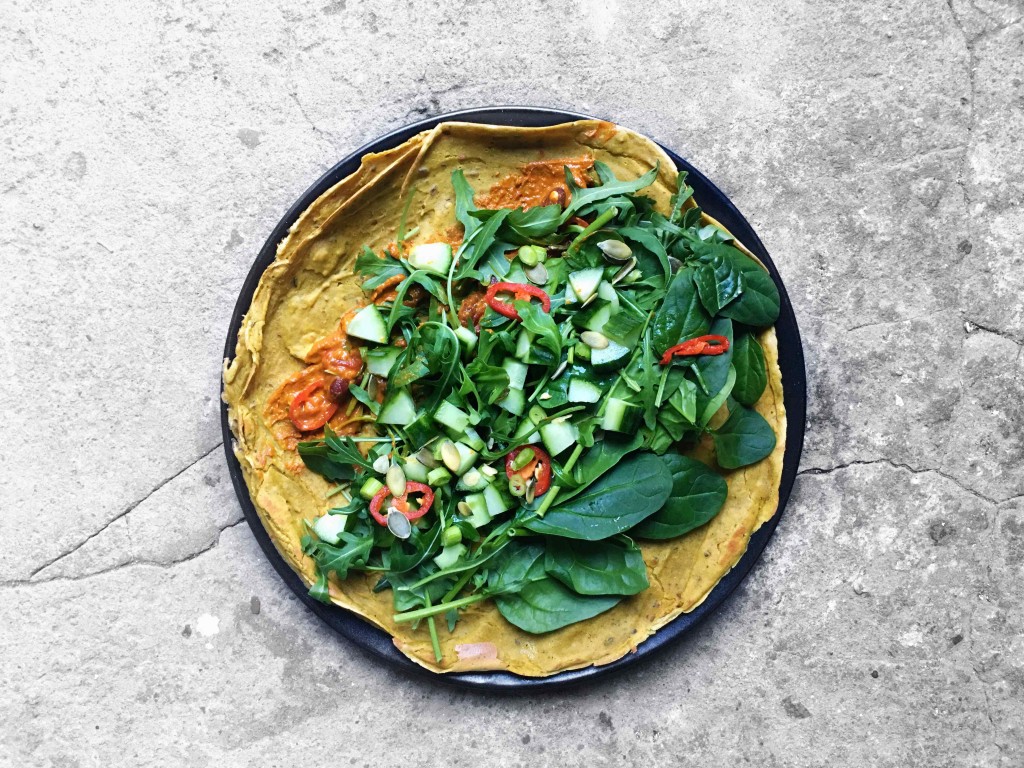 You might notice this isn't labeled as a recipe, no it's not a mistake, this is simply me sharing some inspiration! One thing I personally love about cooking is that it allows me to use my imagination, now I want to invite you to do the same, of course with a little inspiration. This will be the first of hopefully and probably many other inspo posts, where I'll invite you to use your imagination to create a delicious dish without using a recipe.
You've already read the title so you might think "what the heck", let me explain. This day I woke up to a big pot of leftover soup which would be partly frozen for an easy dinner, but the rest I'd have to eat myself. Since I'd already eaten a lot of this soup I honestly wasn't craving it and felt it was time to make a different kind of soup. Again I ate one bowl of this leftover soup, but what to do with the rest, after eating this soup so many times I honestly didn't feel like eating the rest. I went on with my morning and thought what to have for breakfast. Keeping in mind that I had to make use of the soup because I do not spoil any food. Now trust me this is going somewhere, bear with me!
Since I'm avoiding gluten for a while and loveee bread, tortilla's and any other gluten packed deliciousness, and hadn't eaten yet I started craving gluten. I thought to myself "if only there could be a way for me to have a flatbrad/tortilla, so I could have myself a nice savoury breakfast to go along with my leftover curry". That't when it hit me, I decided to make savoury pancakes/tortilla's using gram aka chickpea flour.
Immediately after this initial thought I looked over to my pot of soup and that's when it hit me, I've found a way of using my leftover soup! I'd use it as the "wet" part of the pancake batter, eureka!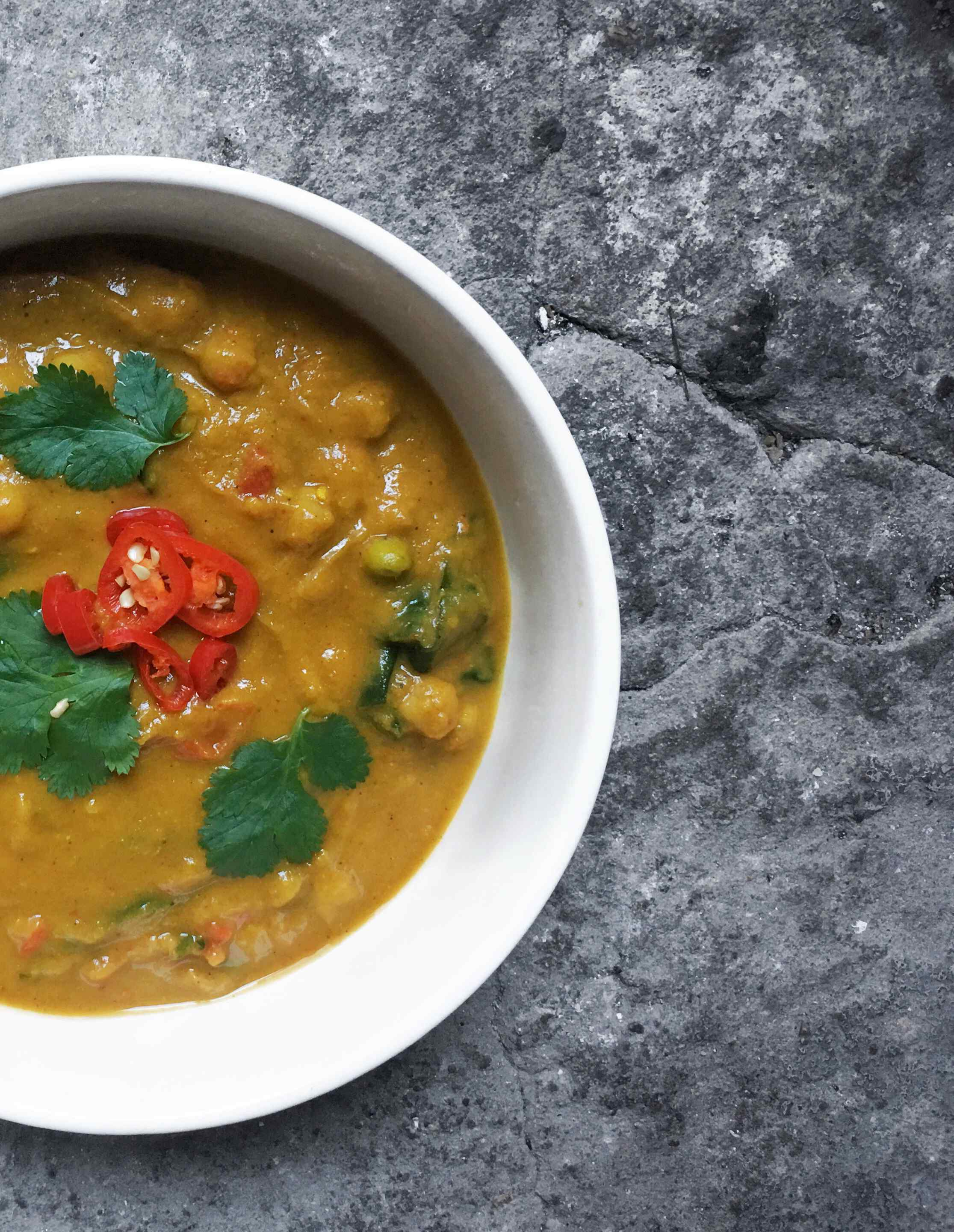 Now let's get to the fun part, how to actually turn this soup into a tortilla. All you'll need is some leftover soup, additional spices of choice, chickpea flour, and flax seeds, that's it!
I started by making the flax egg by adding 2 scoops of flax seed to a bowl with a few scoops of water.
While I let that sit I made the wet mixture, I added my soup which wasn't completely smooth because it had whole chickpeas, and spinach to a blender and blended it smooth. It was quite thick so I also added some water and additional spices, which were a mix of ground cumin and coriander, and added salt to taste. Now I added the wet mixture to the bowl with the flax "egg"
Note: Taste the wet mixture before adding the chickpea flour because raw gram (garbanzo bean flour) taste disgusting!
Once you're happy with the flavour you can add the chickpea flour and mix it until you get a nice thick but still runny batter. Think of a pancake batter.
Now heat a non stick pan over medium/low heat and once the pan is hot add the mixture and depending on how thick it is you can spread it out over the pan with the back of your spoon. Spreading it out from the centre of the pan makes and even "tortilla".
Leave it to cook until the top get's slightly drier, now with a wooden spatula carefully flip the "tortilla" and cook on the other side for another minute or two.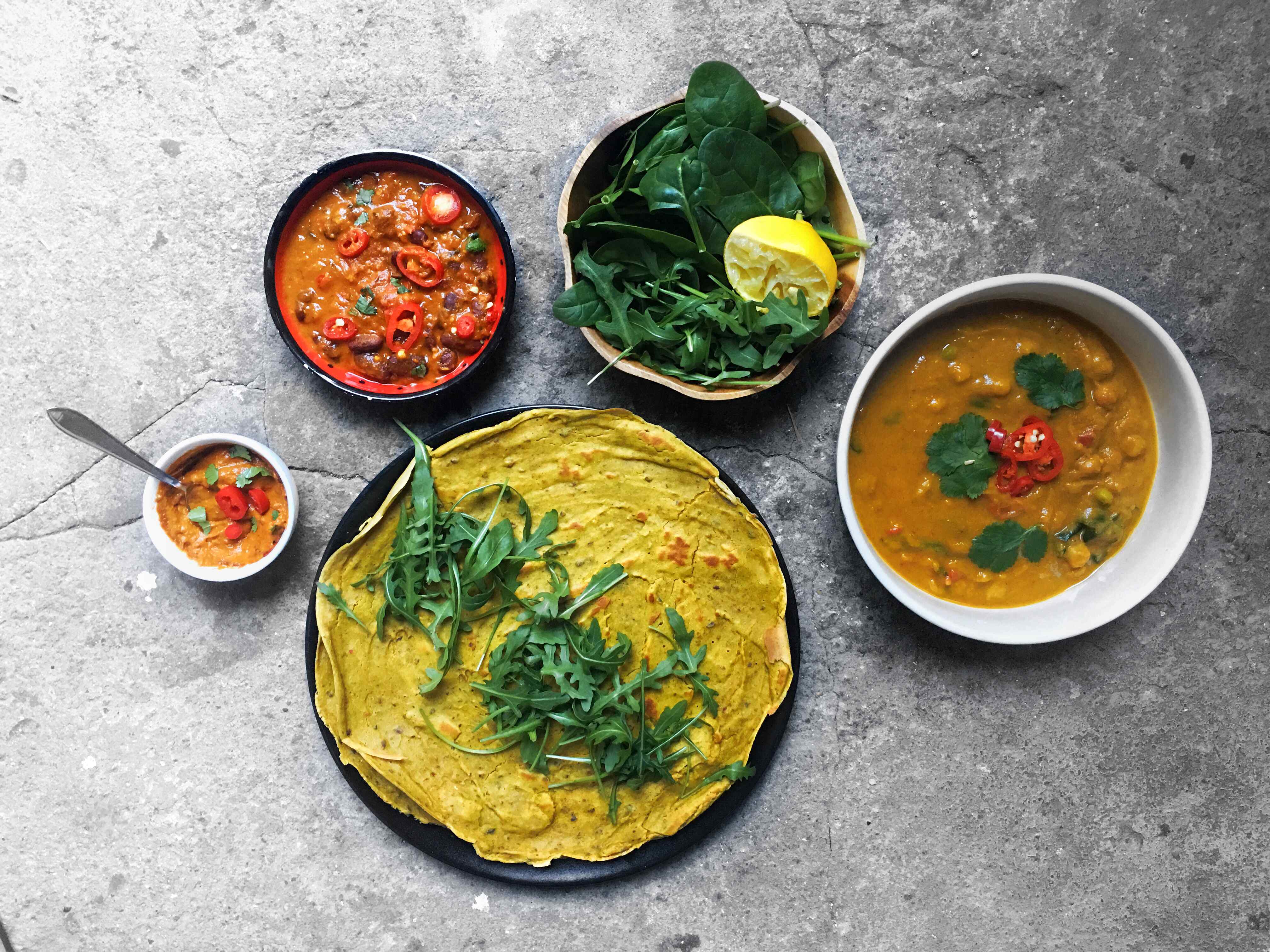 I like to eat these pancakes with some leftover curry, lots of greens, avocado, hot sauce and other veggies. Also try different flavours, you can add curry spices like I did or maybe you want to add fresh herbs, hot sauce or maybe even some vegan cheese, simply use your imagination!
Let me know if you like posts like these in the comments below and if you decide to turn your soup into pancakes don't forget to tag me in your creations on Instagram cause I'd love to see what you made!
One Love,
A.J.