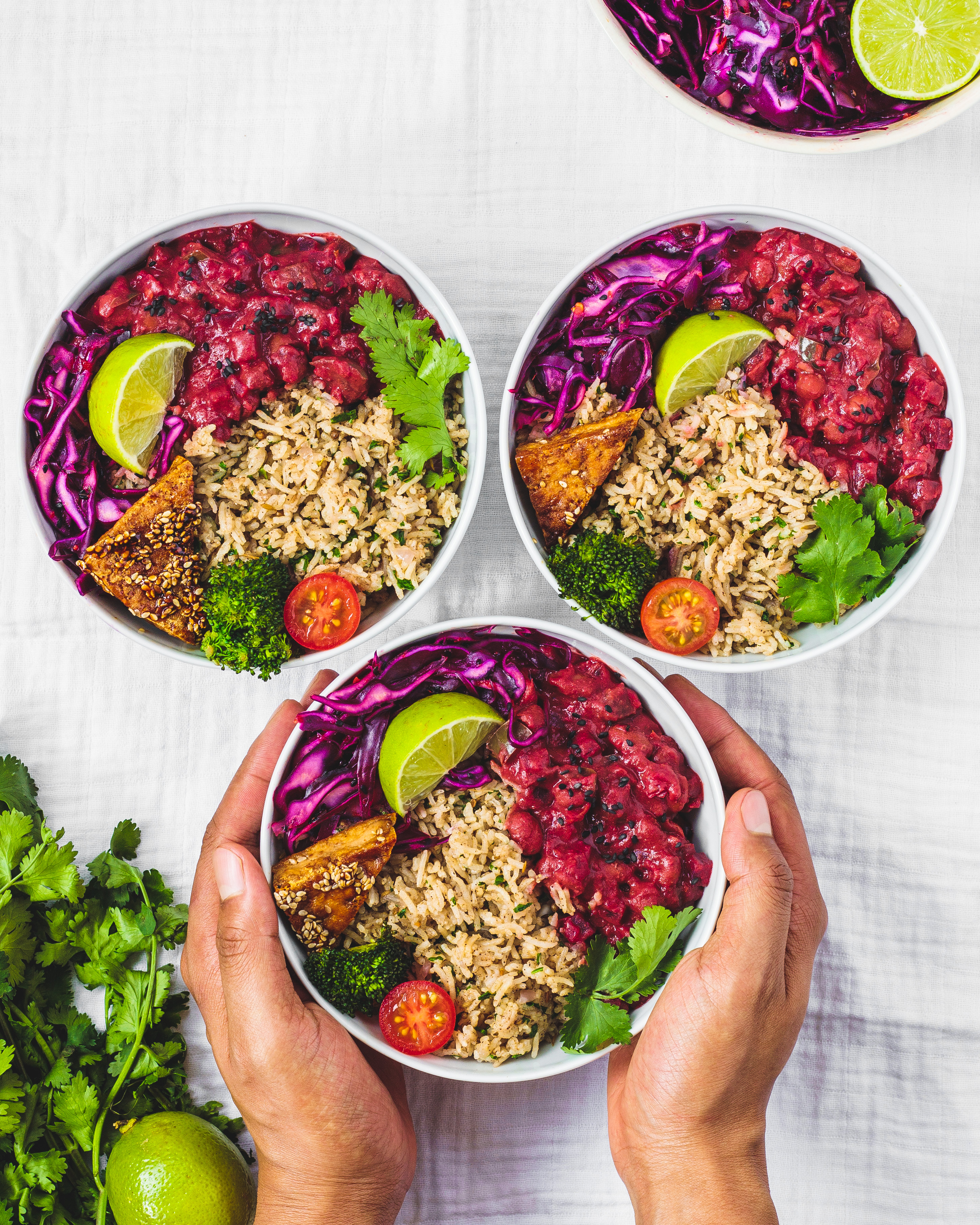 There are many types of rice and even more ways of preparing them, infusing the rice with delicious flavours is one of my favorites, so of course I'd have to share one of these recipes with you. This will be a nice change from your regular plain rice.
In many countries spiced rice dishes are a staple, and in Suriname it is no different. Although this dish isn't a traditional Surinamese dish, it still draws inspiration from its diversity in cuisines (especially the indian) and bold flavours, to create this delicious and comforting dish.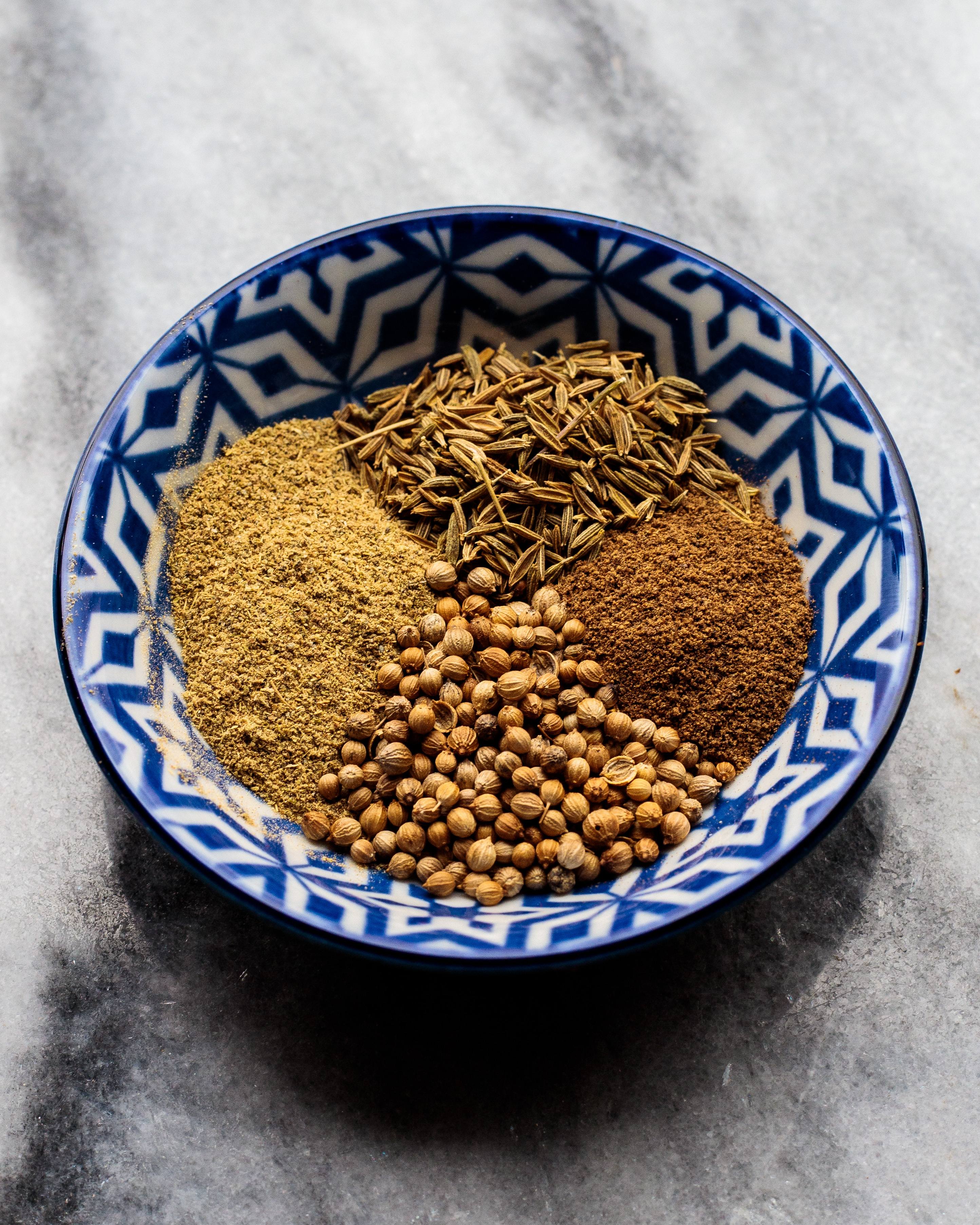 If you are anything like me you will have a cupboard filled with different spices, if not, no worries since most of these spices are readily available and oh so tasty!
Of course you could eat this as is, but why should you if you could have it with a delicious curry, for that look no further because I've got you covered with one of my most popular curry dishes to date. To find the recipe for this Beet (trust me it's good) Coconut Curry press this link.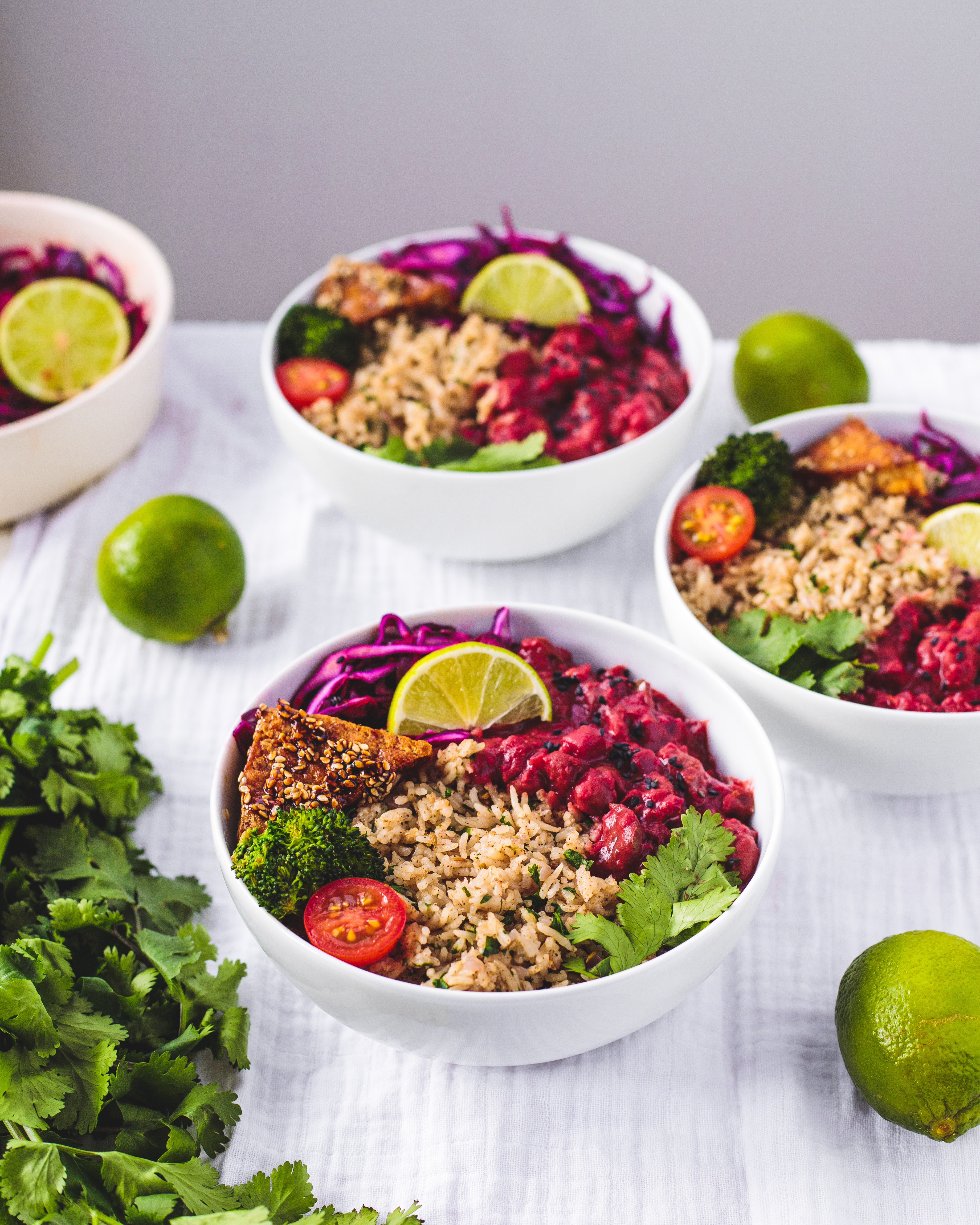 There are no more words left to share, I'll just let the dish speak for it self.
PS: This makes perfect leftovers
If you decide to recreate this dish feel free to tag me on Instagram as I'd love to see your creations, and find me on Facebook!
One Love,
A.J.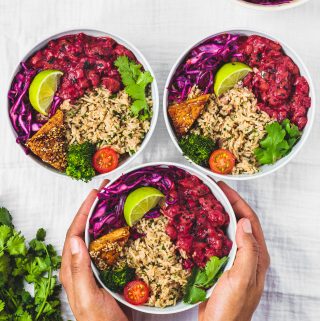 Spiced Rice
Looking for spiced rice? Look no further, I've got you covered with this easy, yet delicious recipe.
Ingredients
1 1/4

cup

rice

2 1/4

cup

water

1

onion

1

tsp

coriander seeds

1

tsp

cumin seeds

1/2

tsp

cardamom

ground

1/4

tsp

all spice

ground

1/4

tsp

cinnamon

ground

1

big handful

cilantro
Instructions
Start by washing the rice at least three times. Now heat a large cooking pan with a splash of oil over medium/low heat with to sweat the onion. Cook the chopped onion until translucent, then add the spices and rice and cook for a minute while stirring.

Add the water and cover the pan with a lid, bring it to a boil and then turn the heat to low, so the rice can simmer and steam to perfection. Let the rice steam for about 16 minutes and then stir the chopped cilantro through the rice. it's ready to serve with a nice sauce. Tip: Squeeze some lime on top of the rice to add some nice fresh acidity. Enjoy!