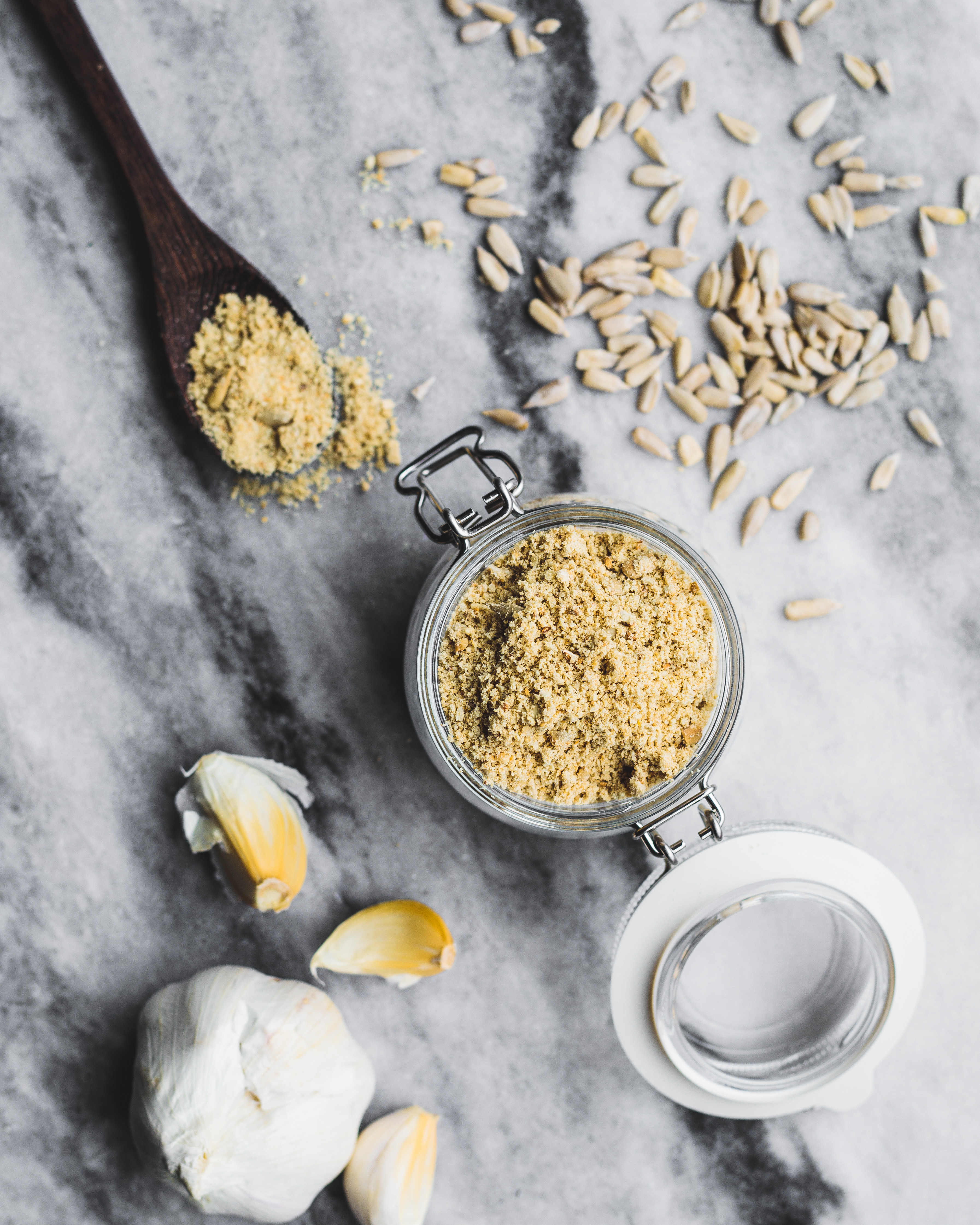 Who doesn't love an extra sprinkle of savouriness on top of their pasta!? This recipe is easy, quick and dairy & nut free! We're leaving the dairy for the calves and went for a more friendly alternative, and since some people can't have nuts either we skipped those too.
As our base we used sunflower seeds, which with it's subtle taste makes a great substitute and is packed with vitamin E & a potent source of magnesium!
This condiment is so easy to prepare that it's almost a crime to call it a recipe, but it has to be shared. Recipes don't always have to be complicated, sometimes we have to appreciate the simple thing in life, like this delicious sunflower dust.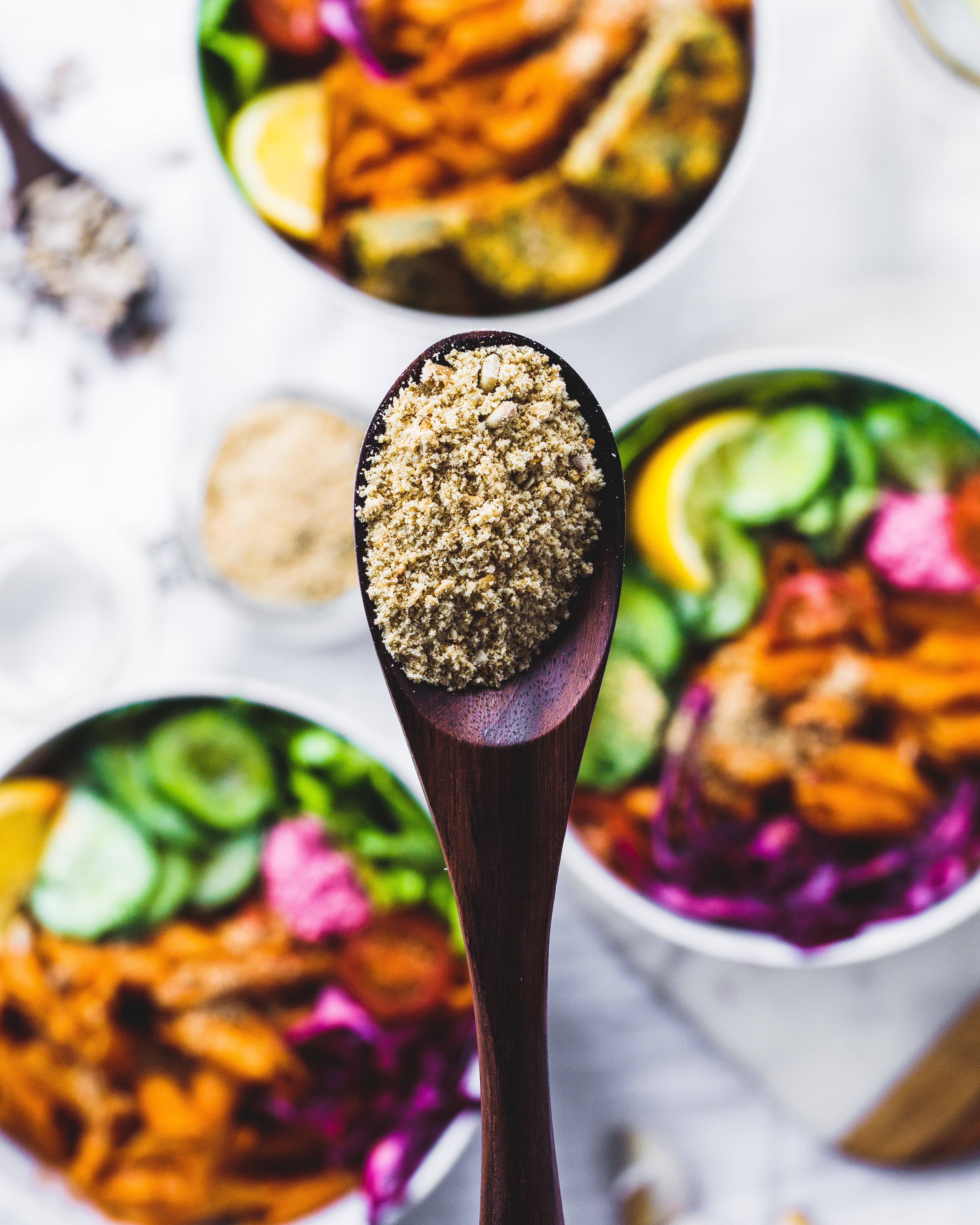 The "cheesy" umami taste comes from the nutritional yeast and we add some extra depth of flavour by adding onion and garlic powder, it's just that simple.
Besides pasta I love to sprinkle this on top of vegetables like steamed broccoli and throw heaps of it over my salads.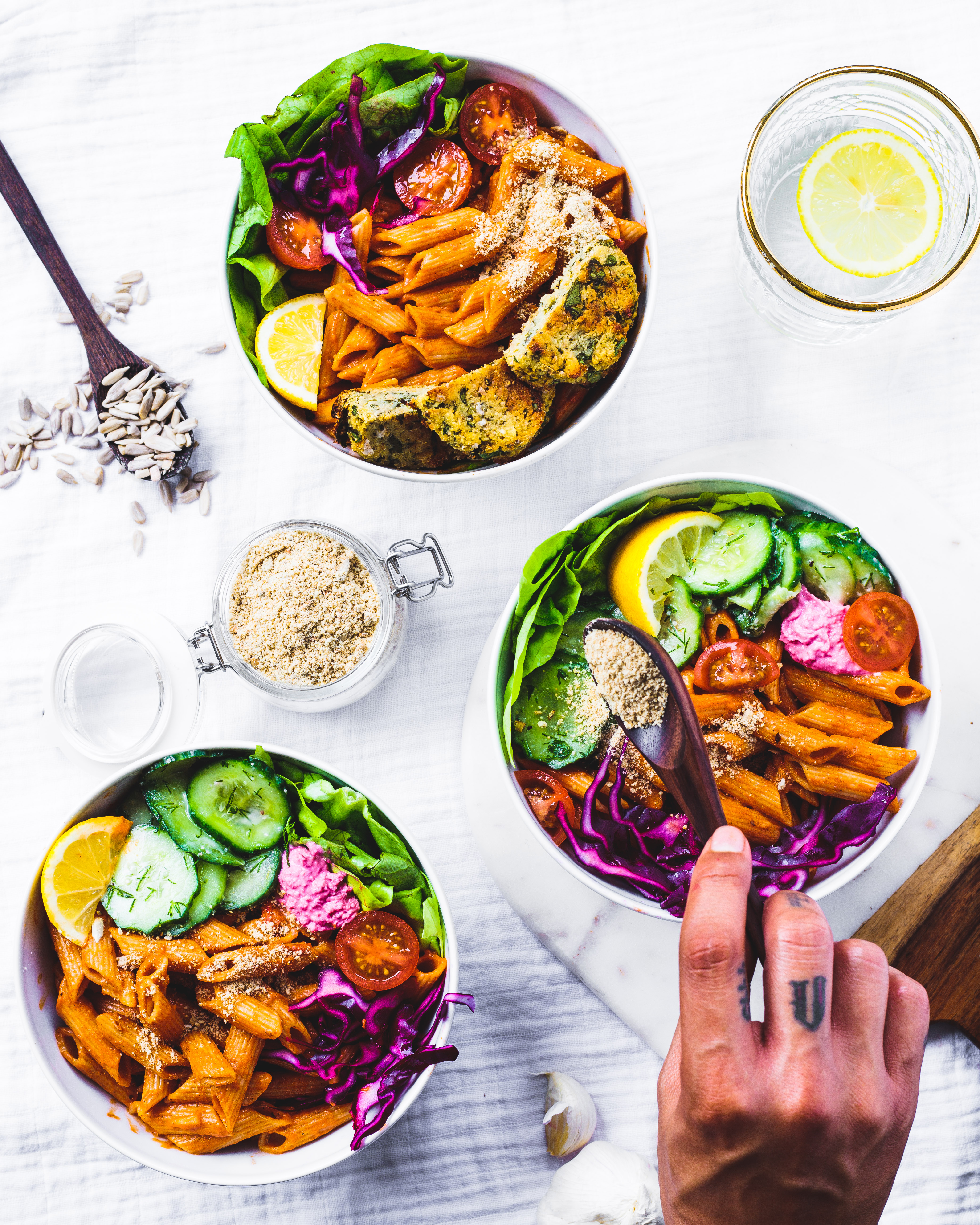 Be creative and let me know what you would like to sprinkle this delicious vegan "parm" onto. Find the creamy pasta recipe above by clicking here.
If you recreate this recipe don't forget to drop a comment down below and feel free to tag and follow me on instagram and facebook.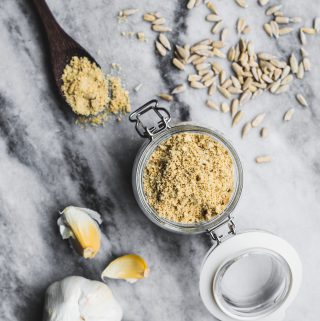 Vegan Parmesan
Ingredients
1

cup

sunflower seeds

roasted

1

tsp

garlic powder

1

tsp

onion powder

4

tbsp

nutritional yeast

to taste

salt
Instructions
Start by dry pan roasting the sunflowers over medium low heat. Keep stirring it until it's golden brown and fragrant. Set aside to let them cool a bit.

Add all the ingredients to a spice grinder or food processor and grind until you have a fine consistency. You can add these over salads, pastas or whatever your heart desires.